Decorative Paper Shamrock Wall Hanging for St. Patrick's Day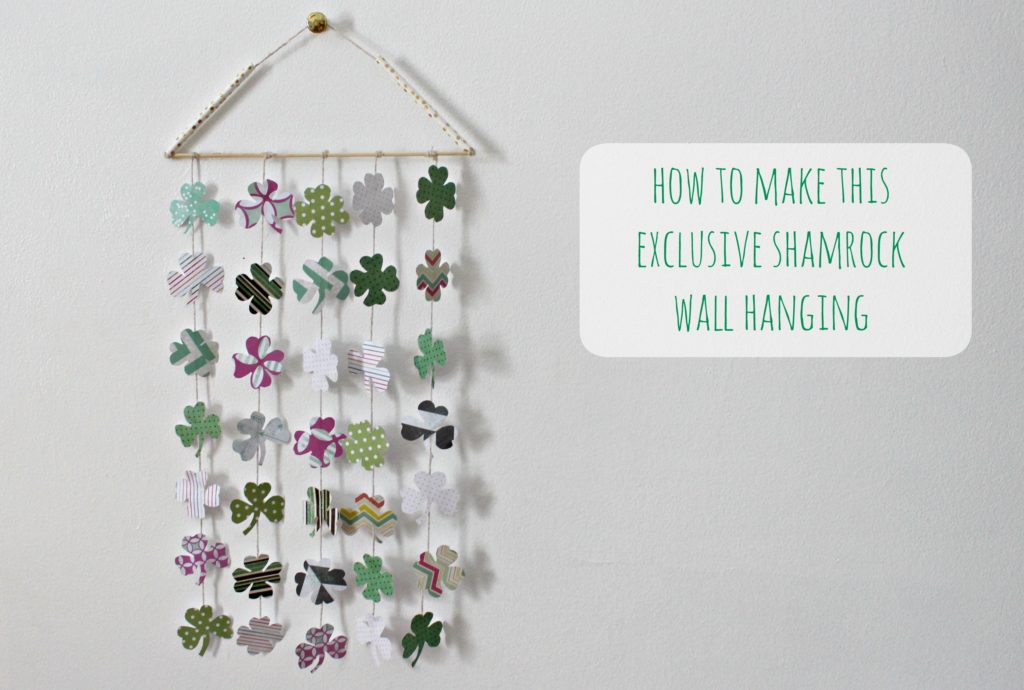 Supplies
Pen

Heavy weight paper to make two clover stencils

At least 8 different designs of coordinating scrapbook paper that contain the color green

Scissors

Thin twine

Glue gun

Thin wooden rod or stick at least 10 inches long

Paper straw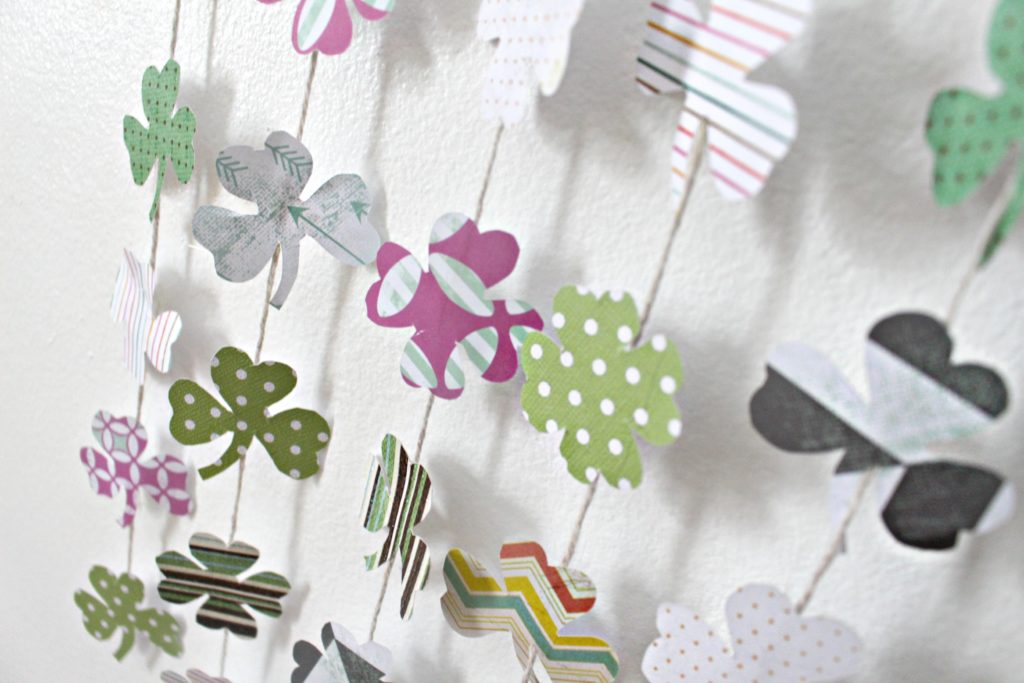 Instructions:
Step 1. Draw a four leaf clover and a three leaf clover about 2 inches square. If you are not confident about drawing by hand you can find examples on google for "shamrock clip art".
Step 2. Cut out your two stencils.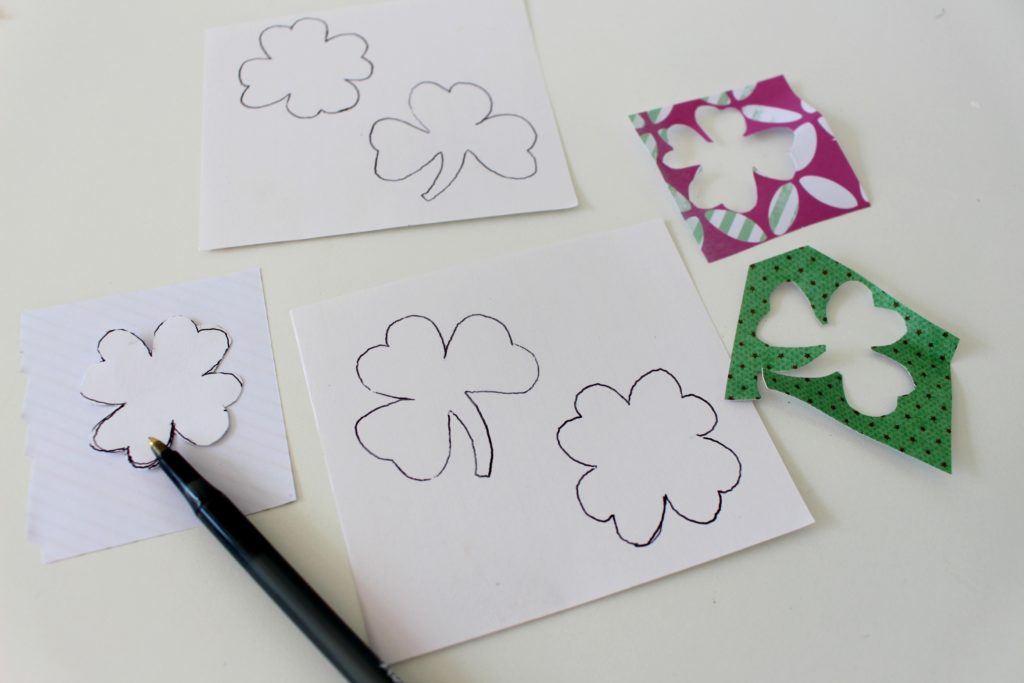 Step 3. Lay out your scrapbook paper upside down and trace 35 total clovers.
Step 4. Cut these out.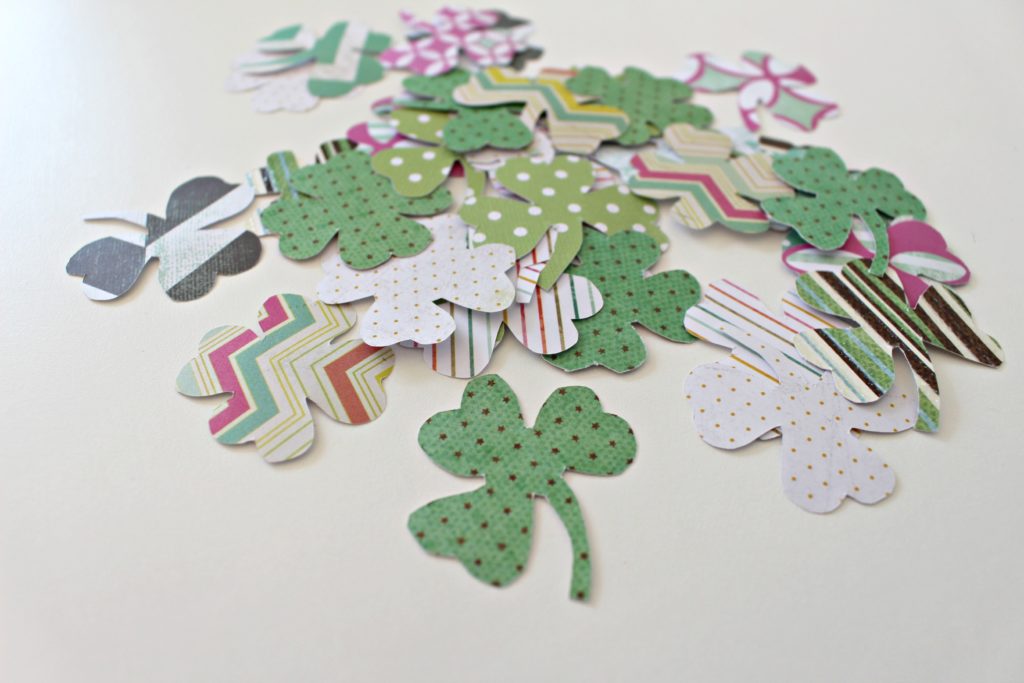 Step 5. Mix and match the clovers into 5 rows of 7.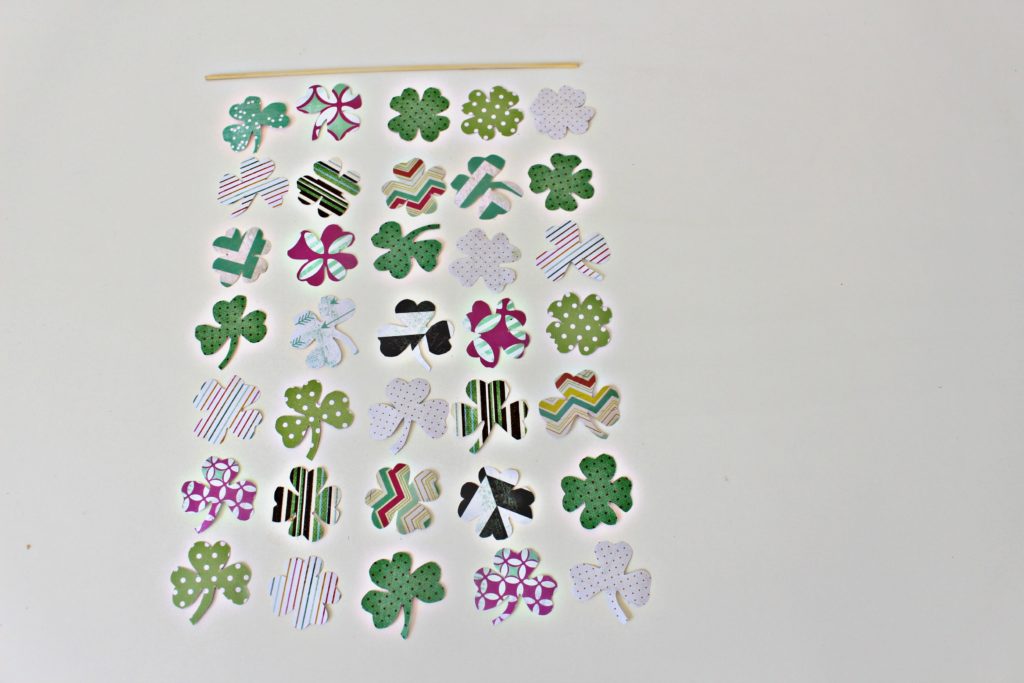 Step 6. Cut 5 pieces of string that are 25 inches long.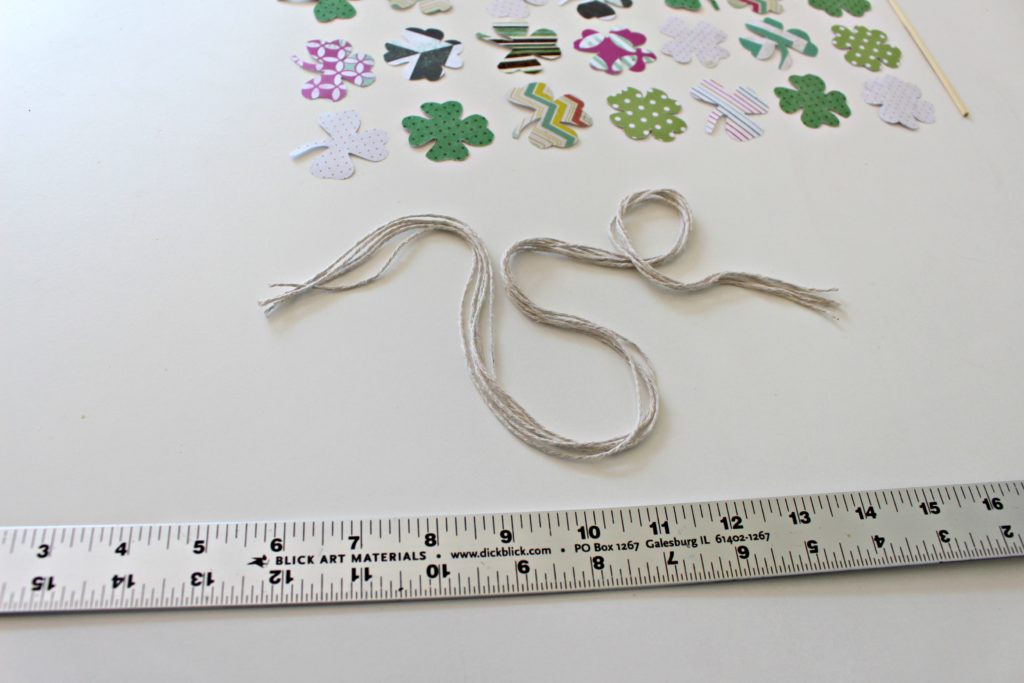 Step 7. Lay one piece of string next to an outside row of clovers.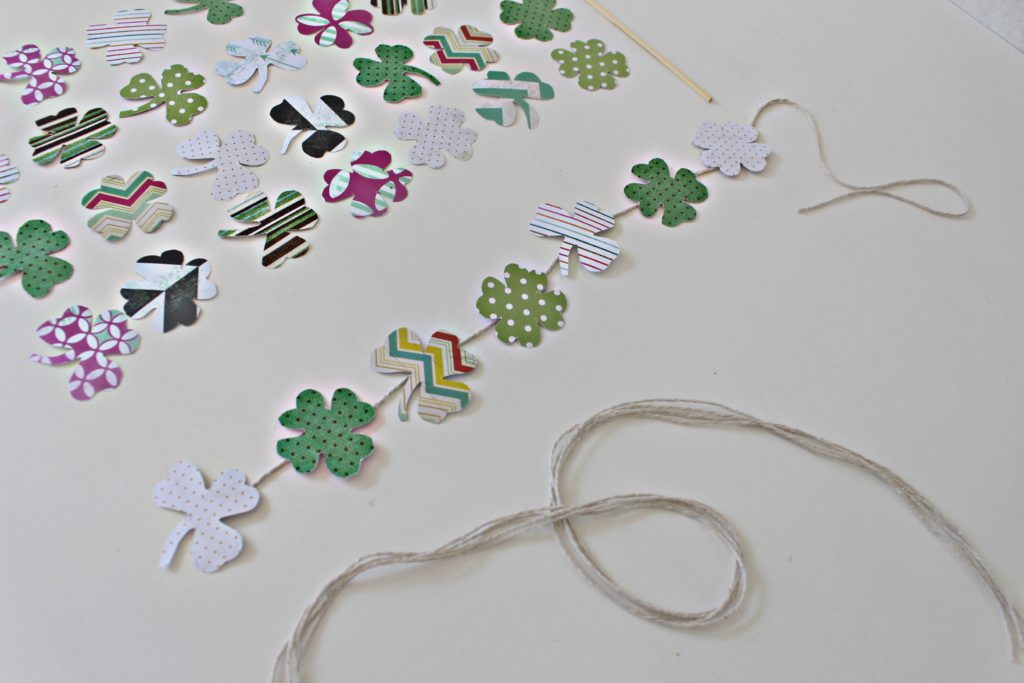 Step 8. Use the glue gun to secure the clovers to the string leaving a little bit of space between each one. Start at the bottom and work your way up so that the strand end up even.
Step 9 Cut a 16 inch piece of string.
Step 10. Cut your paper straw in half and thread each end of the string through the straws.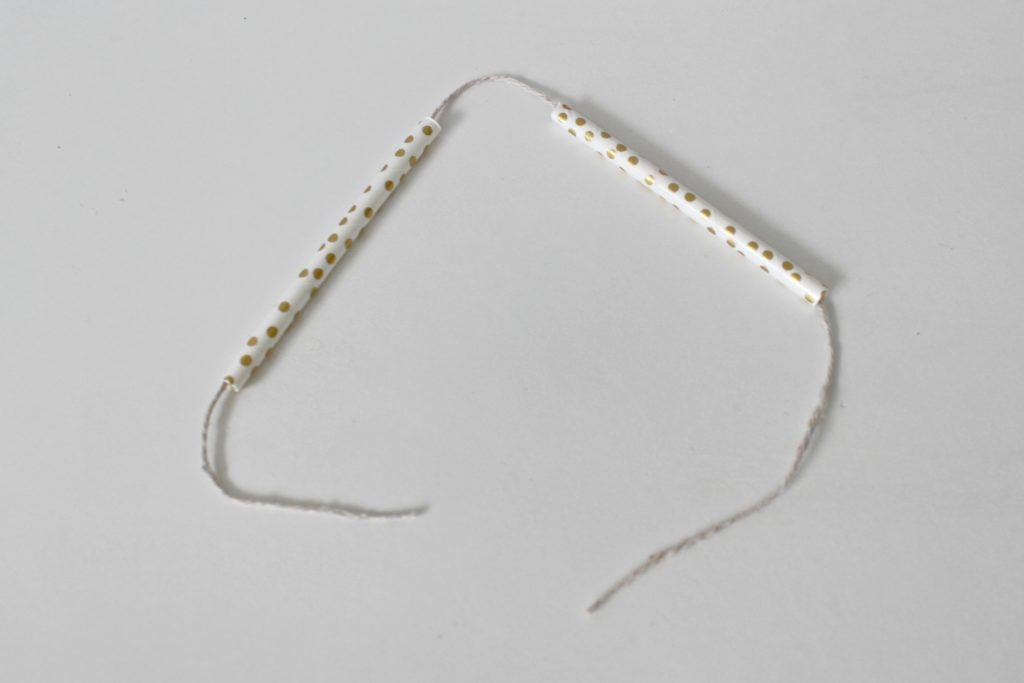 Step 11. Use a bit of hot glue to secure the ends of the strand to the very ends of the wooden rod.
Step 12. Start in the middle of the wooden rod and use a bit of glue to secure one strand of shamrocks to the rod. Add the other four evenly spaced apart (as shown).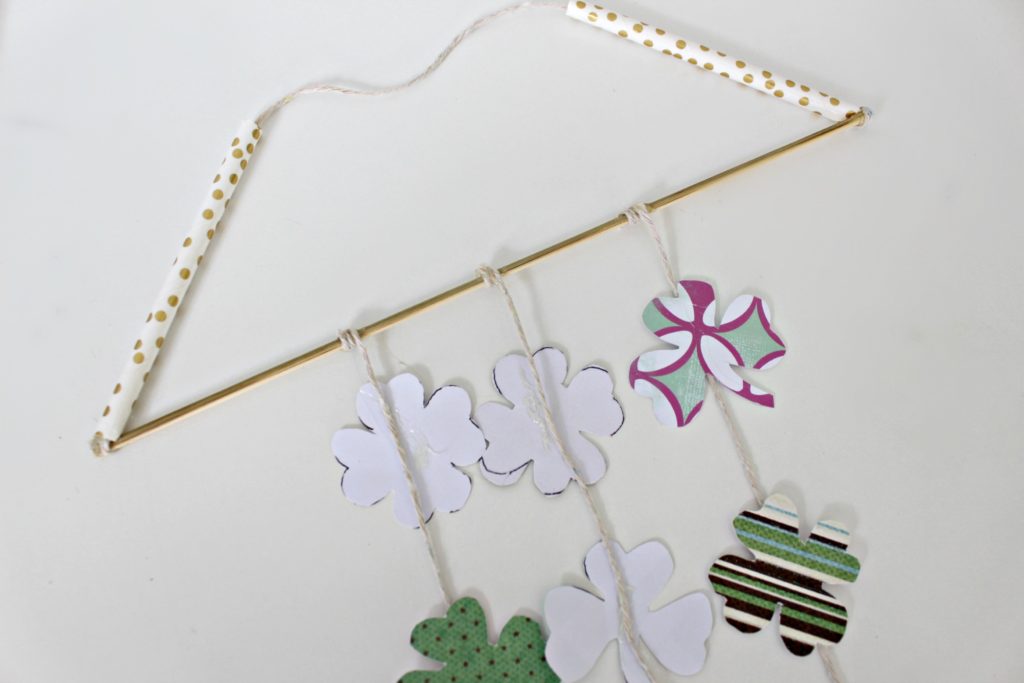 Step 13. Hang up and enjoy!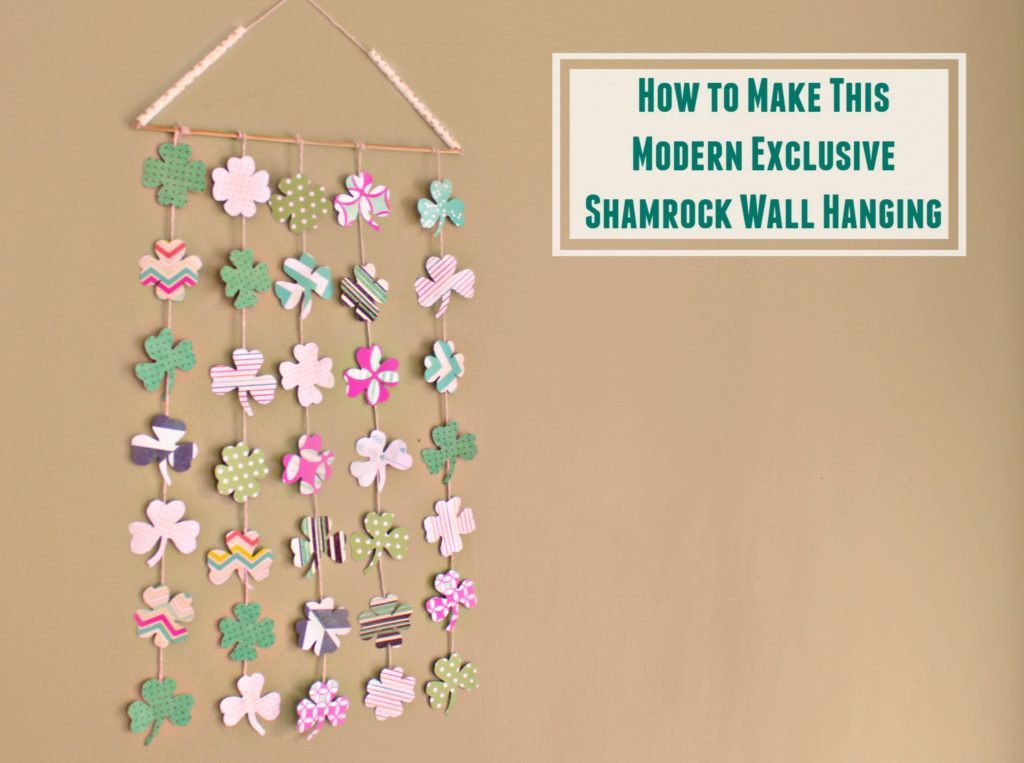 Pin this for later. . .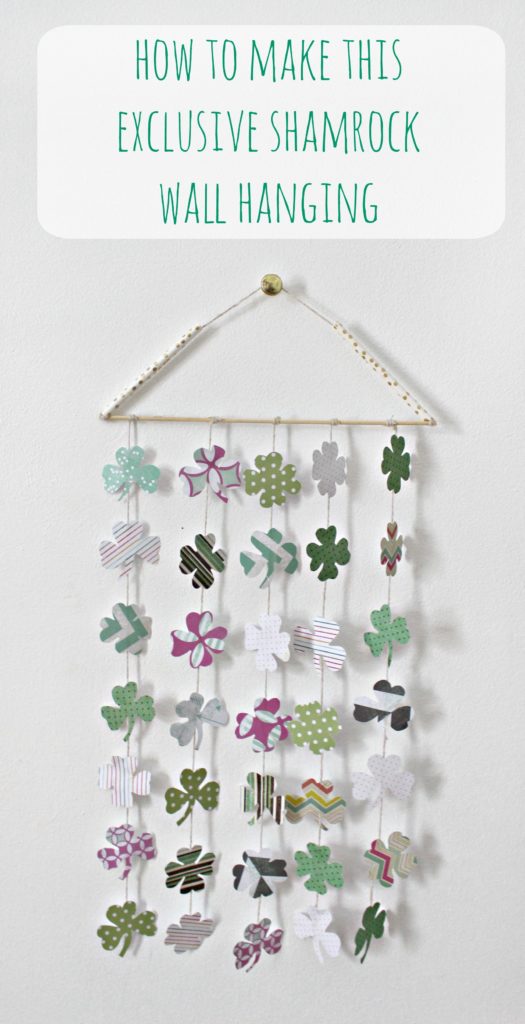 Pin this one. . .