About Terra Foundation for American Art
Since it was established in 1978, the Terra Foundation for American Art has been one of the leading foundations focused on the historical art of the United States. Headquartered in Chicago, it is committed to fostering exploration, understanding, and enjoyment of American art among national and international audiences. To further cross-cultural dialogue on American art, the foundation supports and collaborates on innovative exhibitions, research, and educational programs. Implicit in such activities is the belief that art has the potential both to distinguish cultures and to unite them. The foundation also provides opportunities for interaction and study through the presentation and ongoing development of its own art collection in Chicago, recognizing the importance of experiencing original works of art. 
www.TerraAmericanArt.org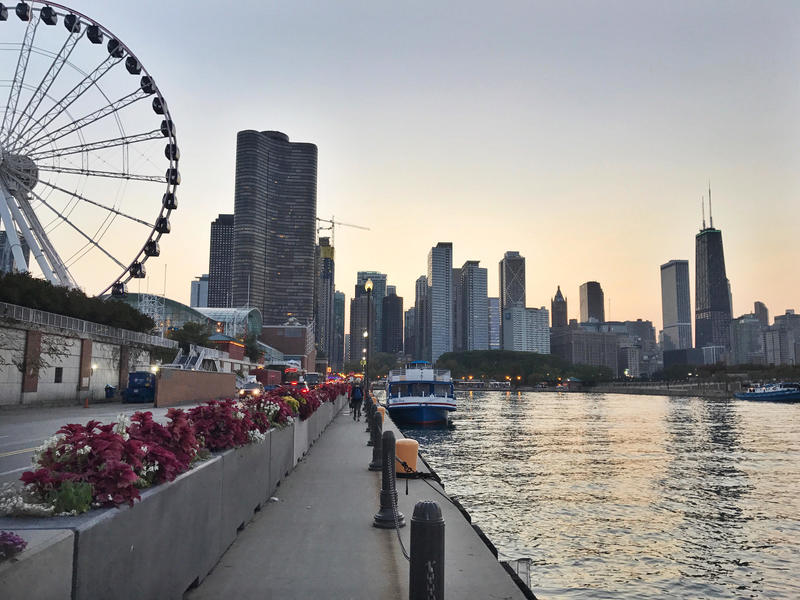 Art of Illinois
Illinois Governor's Mansion Association
Through December 31, 2018
The inaugural exhibition of the Governor's Mansion in Springfield following a major architectural renovation, Art of Illinois examines the creative achievement of fine and applied arts practitioners working in Illinois from the mid-nineteenth century to the present. The exhibition features significant examples from the fields of painting, sculpture, furniture, metalwork, ceramics, and glass, and highlights a spectrum of styles, techniques, and approaches by both renowned and lesser-recognized Illinois artists, including Manierre Dawson, Miyoko Ito, Robert R. Jarvie, Frank Lloyd Wright, and many others.  Art of Illinois emphasizes a range of themes, including: the historical depth and richness of the state's artistic legacy, the diversity of Chicago's and Illinois' creative community, and how the places and people of Illinois and especially Chicago, have inspired artists.
Chicago Calling: Art Against the Flow
Intuit: The Center for Intuitive and Outsider Art
Through January 6, 2019
Chicago Calling: Art Against the Flow explores Chicago's early acceptance and cultivation of self-taught and outsider art and artists, highlighting the significance of the city's embrace of the genre to its development and newly found mainstream recognition. The exhibition presents the works of 12 artists, including Chicago icons, Henry Darger, Lee Godie, Joseph Yoakum, and others, and examines key themes that permeate their practices, including the interaction between high style and the vernacular, between nature and culture; immigration and/or relocation as a defining experience; surviving the African American experience; and the power of portraiture as a view into society, psyche, and soul, among others. The present and future positioning of outsider art in relation to the mainstream art world are addressed in the exhibition and accompanying catalog, symposium, and educational programming. Following its presentation at Intuit, Chicago Calling: Art Against the Flow will travel to La Halle Saint Pierre (Paris, March–August, 2019), the Prinzhorn Collection (Heidelberg, September 2019–January 2020), Collection de l'Art Brut (Lausanne, March–August 2020), and Outsider Art Museum (Amsterdam, September 2020–March 2021). Dates subject to change.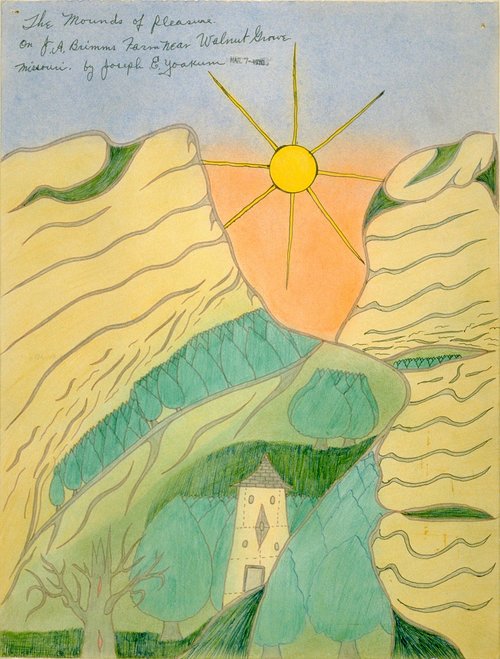 About Art Design Chicago
Art Design Chicago is a spirited celebration of the unique and vital role Chicago plays as America's crossroads of creativity and commerce. Initiated by the Terra Foundation for American Art, this citywide partnership of more than 75 cultural organizations explores Chicago's art and design legacy and continued impact with more than 30 exhibitions, hundreds of events as well as the creation of several scholarly publications and a four-part television series presented throughout 2018.