Pre-school and kindergartners need activites that strengthen the muscles in their hands so that they can endure the writing necessary to succeed. These art activities that are "fun" can also be critically important without feeling like work at all. This activity is so fun for little ones and provides creativity, counting skills, following directions and fine motor skills. Have fun!
Supplies:
Green paint

Blue, yellow, red paint 

Brown paint

A cork

A unsharpened pencil with an eraser

A paper plate

Paper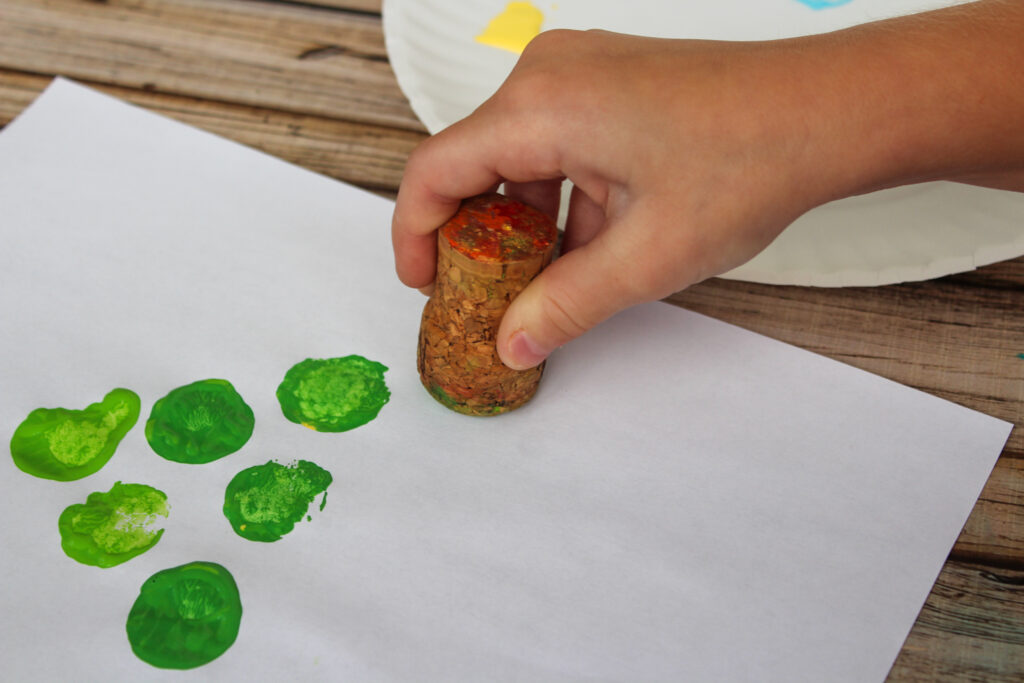 Directions:
As a teacher, my first step for every activity is "Write Your Name". I like to teach kindergarteners a poem so that it is ingrained in their memory forever. You ask your child/student "What is the first thing you do when you get a paper?" Teach the child/students to answer. "The first thing I do is always the same. I take out my pencil and write my name." It is a golden way to help kids remember forever to write their name on their papers!
Step 1. Pour a quarter size drop of green paint onto a paper plate
2. Add dime sized drops of paint to the plate in the colors you wish to decorate the tree with.
3. Model for your child how to use a wine cork to stamp the green paint onto a paper. 
4. Depending on the skill level of the child, explain how they can stamp a triangle shape or use a pencil to lightly outline a triangle templeate or the child to stamp inside.
5. You can also show the child a predone model of a tree for them to replecate. Use the pattern of one stamp at the top, then two below it, then three on the next line, and repeat until you reach the desired shape. This is a nice way for little ones to work on their counting skills as a bonus!
6. After the tree is formed, add a line of 2 – 4 brown stamps for a tree trunk.
7. Next offer your child a pencil and encourage them to stamp the eraser into various colors of paint and stamp "ornaments". Have them use one color at a time so the colors do not mix.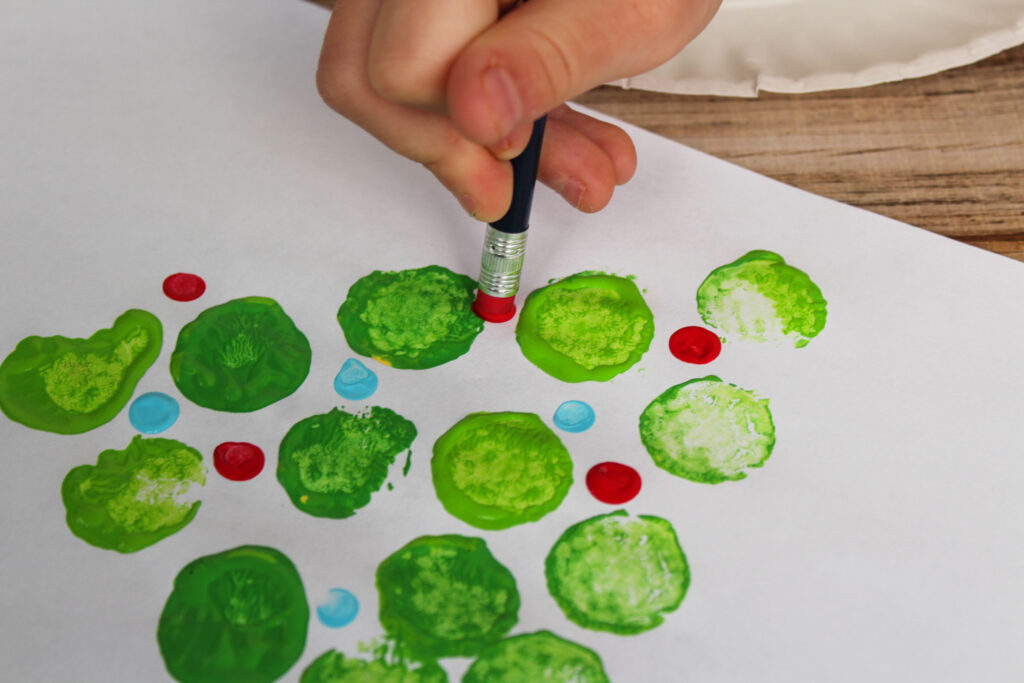 8. Allow to dry and then display.
Pin this now so you don't forget it later . . .