*This is not a sponsored post. Opinions belong to jenny at dapperhouse
Ask about my total love for Starbucks and you are sure to get an eye roll from my husband and a squeal from me! I love going to Starbucks as much as my husband detests it but luckily I can make some of the recipes he likes at home for both of us… although nothing makes a Starbucks drink taste better than ordering it right from the talented baristas surrounded by the delicious smells and the magical sounds and the . . . OH! . . (I digress) . . Here is a delicious recipe for you to make a copycat Starbucks Caramel Frappuccino perfect for cooling off on a hot summer's day!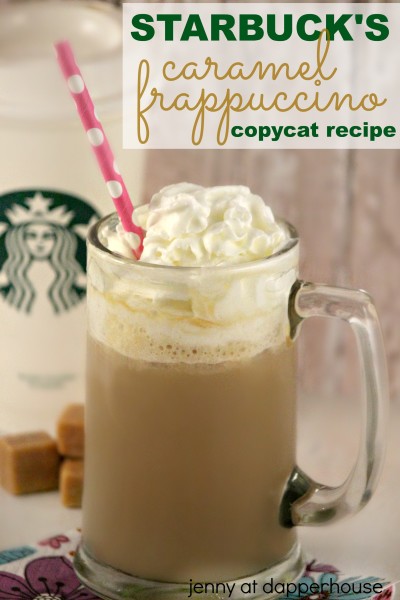 INGREDIENTS:
cup of ice
½ cup strong coffee – cold
½ cup milk
1 tablespoon caramel sauce
2 tablespoon caramel syrup
2 teaspoons of sugar (optional)
Whipped cream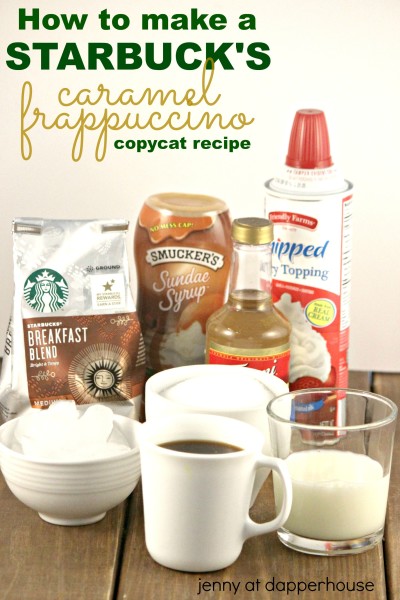 DIRECTIONS:
In blender, first add ice
Then add coffee
Add ½ cup milk (any kind of milk you want)
Add in 1 tablespoon of caramel sauce
Add in 2 tablespoon of caramel syrup
Add 2 teaspoons of sugar
Pulse and blend until thoroughly blended (about 30 seconds)
Pour in cup and top with whipped cream and drizzle with caramel sauce (optional)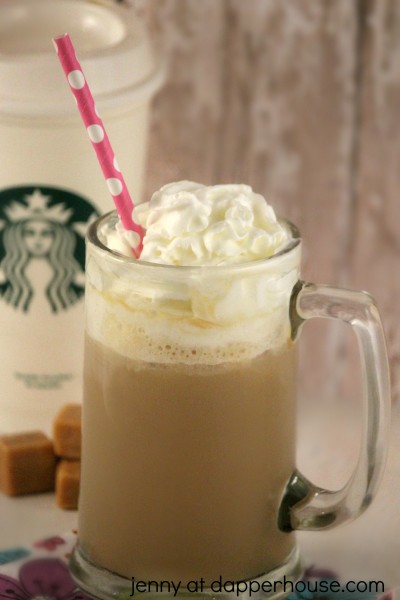 ENJOY!