*This is not a sponsored post. Opinions and content belong to jenny at dapperhouse.
I like to bake but don't often find the time, except for special occasions (and even then I am so strapped for time that I cheat a little with a pre-made mix or something straight from the bakery). This recipe was a little experiment I tried when I actually had a little free time, a lot of sweet tooth and a crazy craving for fruit and chocolate. I hope that you like the combination that I came up with. I think they turned out very tasty! These chocolate orange cupcakes with maraschino cherry frosting are perfect for a tea party or just because! Enjoy.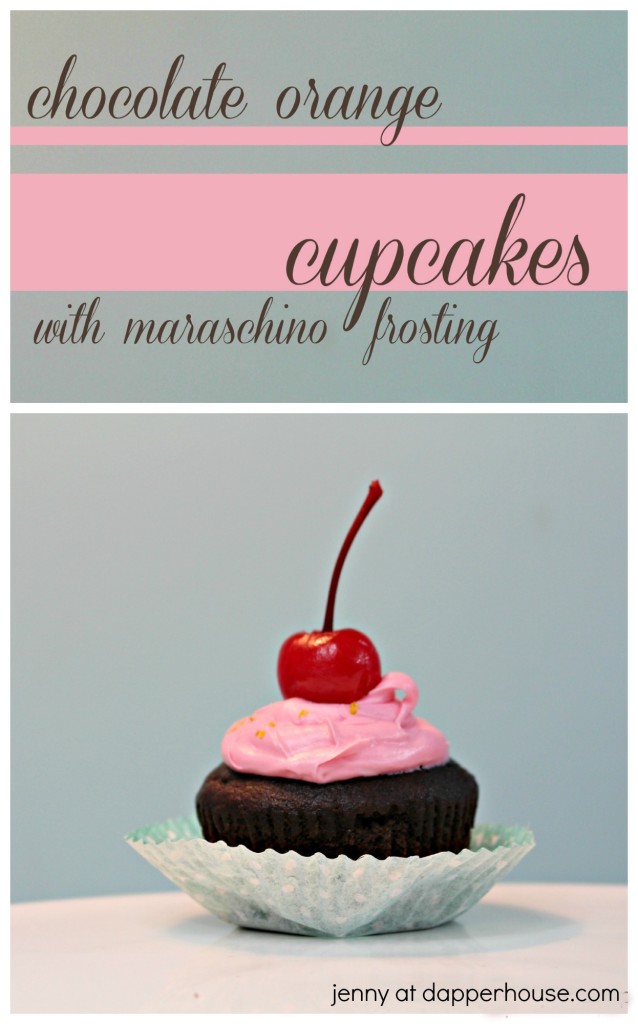 You Will Need:
Your favorite chocolate cake recipe
Orange extract
Freshly grated orange zest
Maraschino cherries
Muffin papers
STEPS
Make your favorite chocolate cake recipe (or use a box mix to make it easy).
Add 1 1/2 teaspoons of orange extract to the batter and mix well.
Pour into cupcake papers and bake as directed.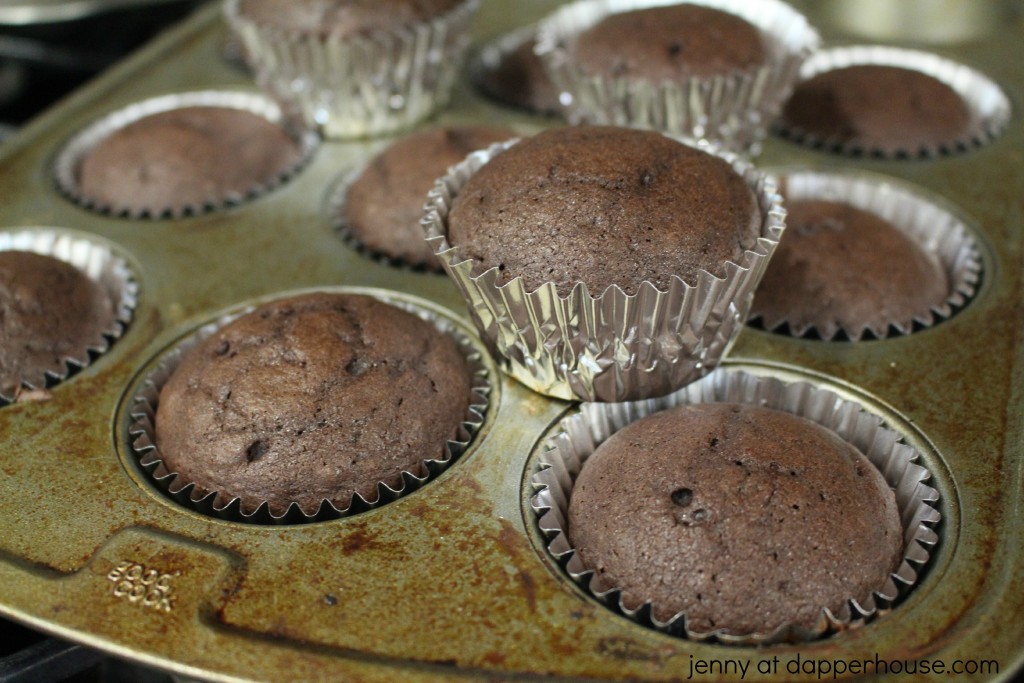 Let the cupcakes cool while you make the frosting (recipe found here).
Frost the cupcakes, sprinkle with freshly grated orange zest and top with a cherry.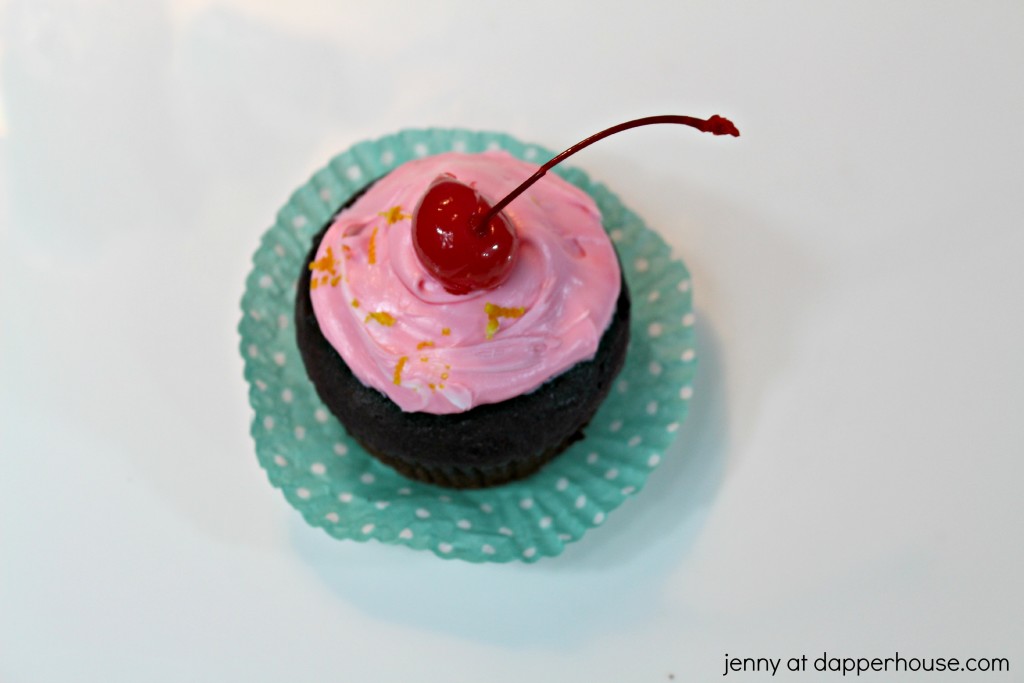 Enjoy!