Soooo, lets address the elephant in the room. This casserole is not very pretty and some may even say it looks gross. But on my blog I am not trying to win any food photography awards. I'm simply providing this tasty dish that is easy to make and VERY tasty. It is a great fall wether food to warm you up, fill you up and give you some healthy cauliflower too. It is also a great recipe to have the kids help make so they can practice their life skills.
Try this cauliflower casserole with your family and see if it is a dish that you can add to your recipe rotation.
Cauliflower Casserole
Ingredients:
2-3 heads cauliflower, florets
2 cups sour cream
2 cups cheddar cheese, shredded
3 teaspoons chicken bouillon granules
1 ½ teaspoons ground mustard
¼ cup butter, cubed
1 cup stuffing mix
¾ cup walnuts, chopped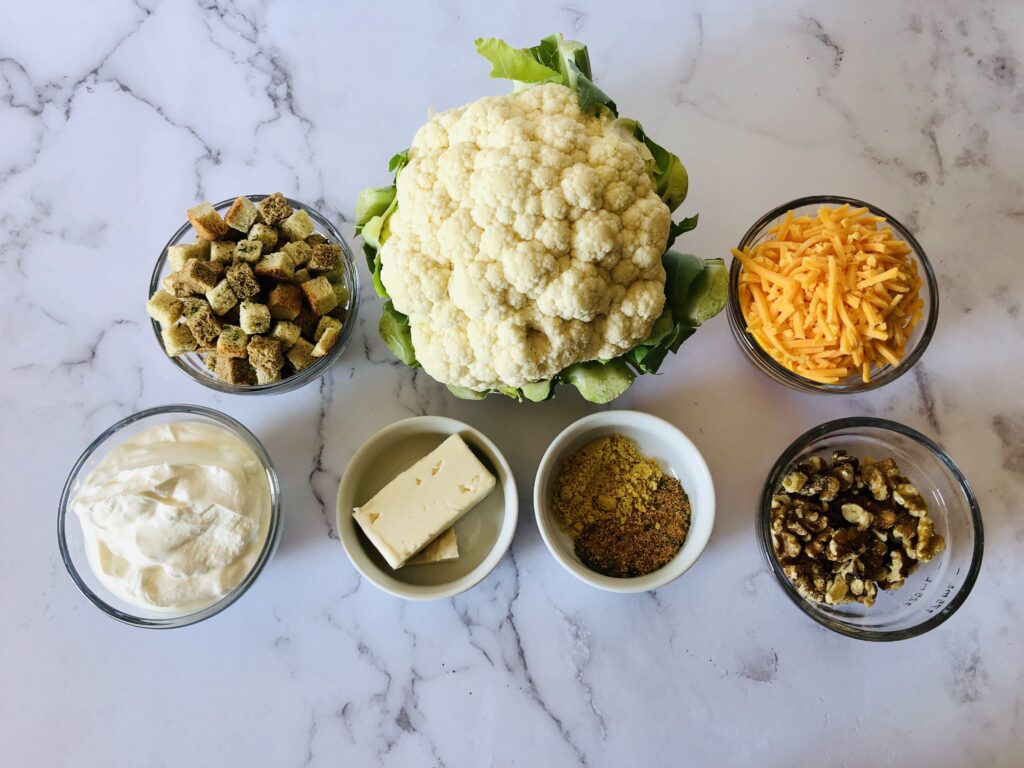 Preparation Instructions:
Preheat oven to 375 degrees and prepare a 13×9 baking dish with nonstick spray
In a large bowl mix sour cream, cheese, bouillon, and ground mustard until well combined
Stir in cauliflower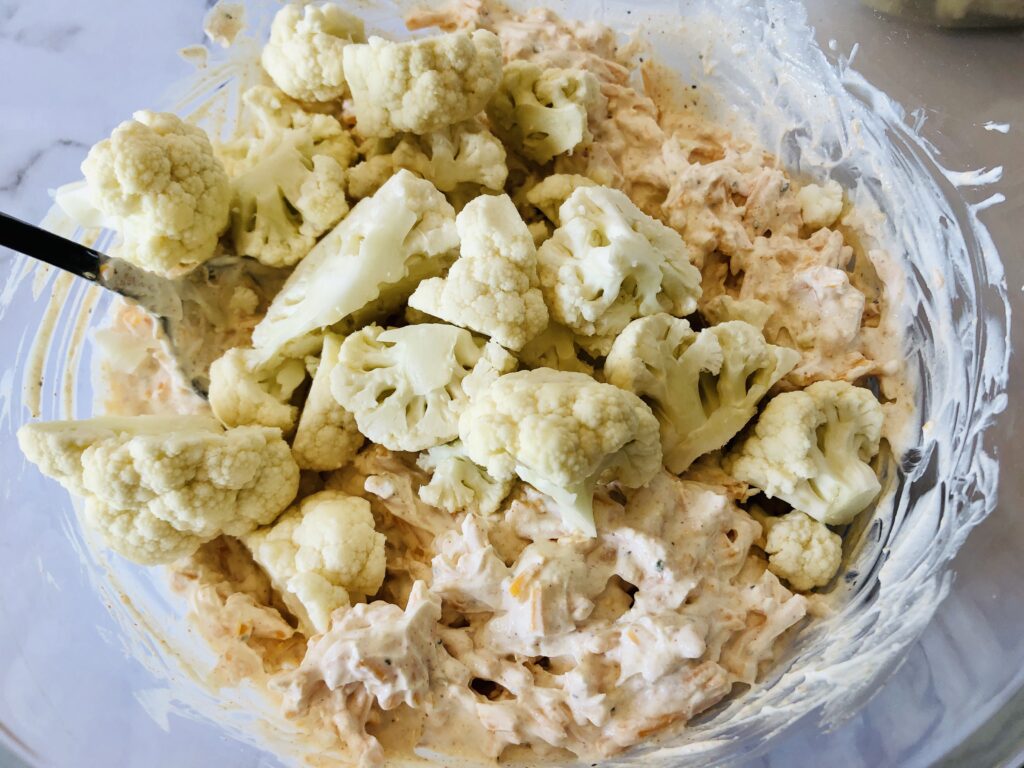 Spread evenly into baking dish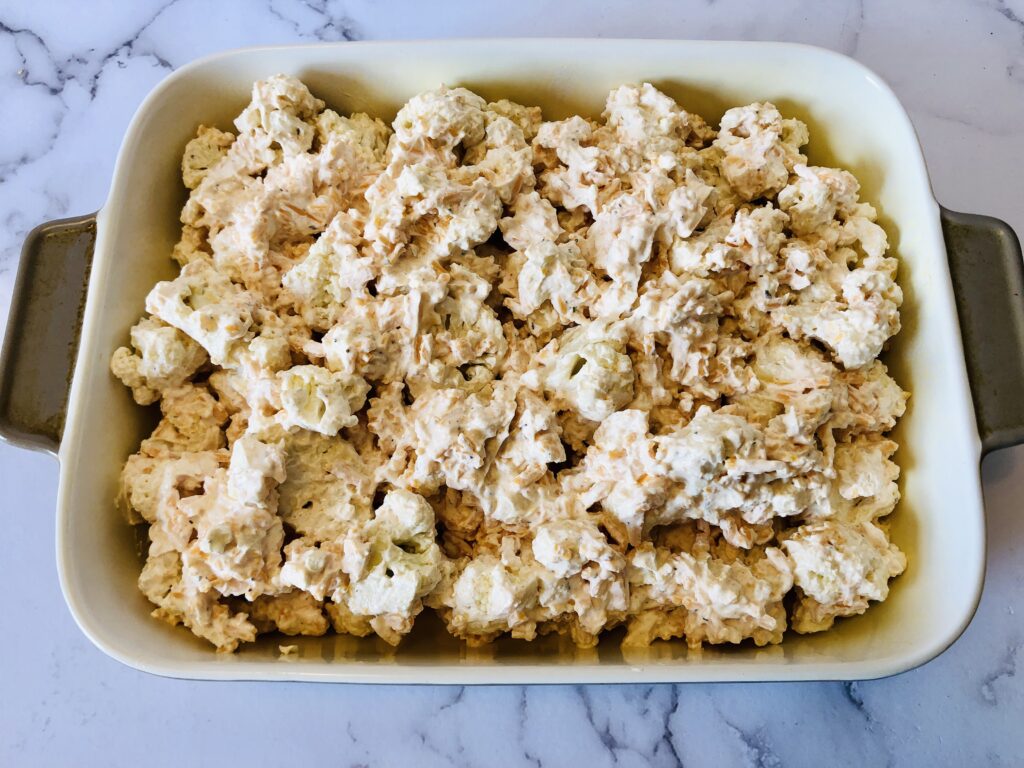 Sprinkle on stuffing mix and walnuts
Place cubed butter on top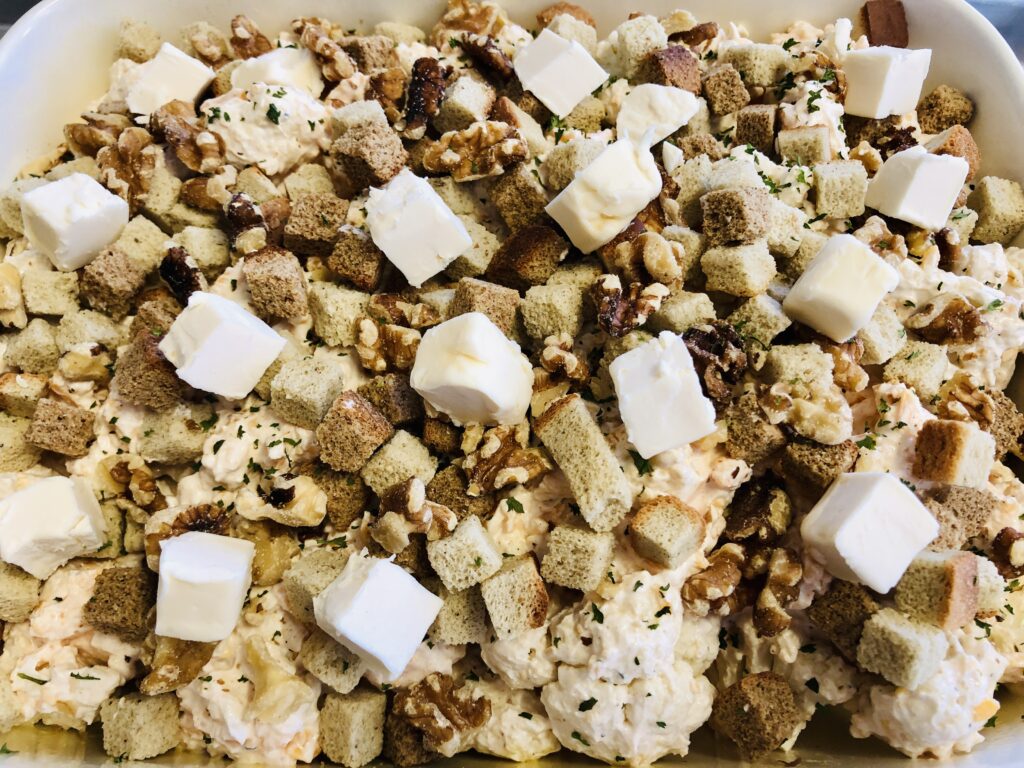 Bake 20-25 minutes until golden brown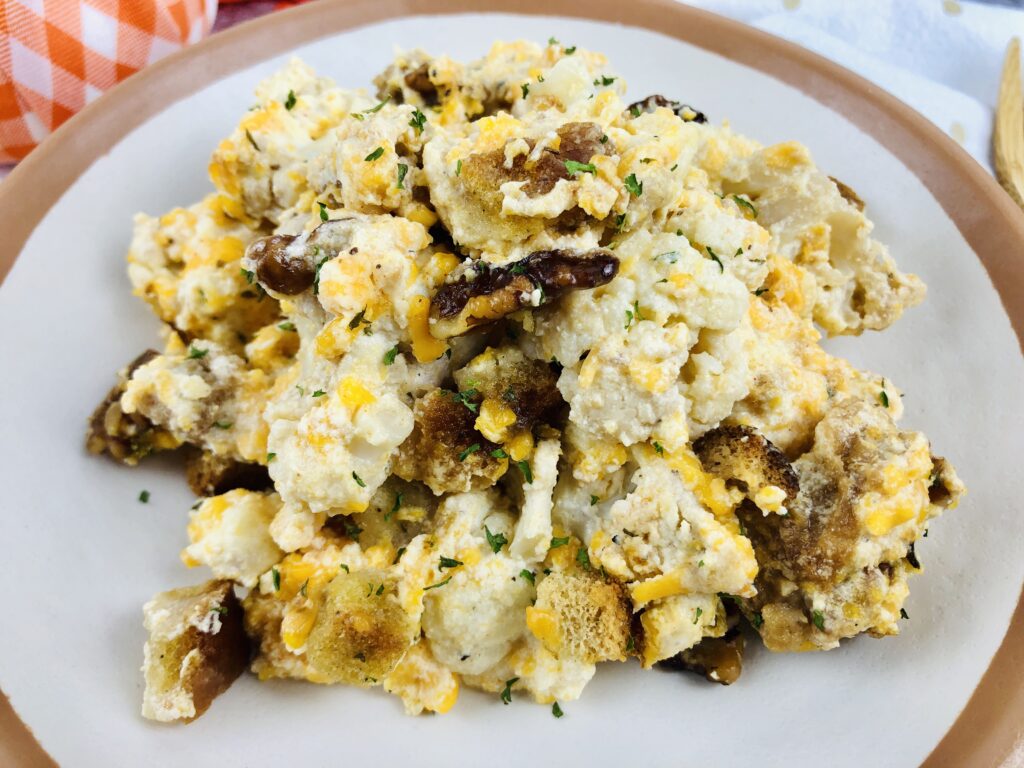 Serve & enjoy!
Pin this now so you have it later. . .