Have fun with these free printable movement cards for preschoolers (but older kids love them too). You can kick like a donkey, flap like a chick,
strut like a rooster, waddle like a duck and so many more!! Print the pages, cut out the ones you want to use and laminate them so you can reuse them for many moments of fun. Make a game out of it at circle time or use it to spend quality time with your kids.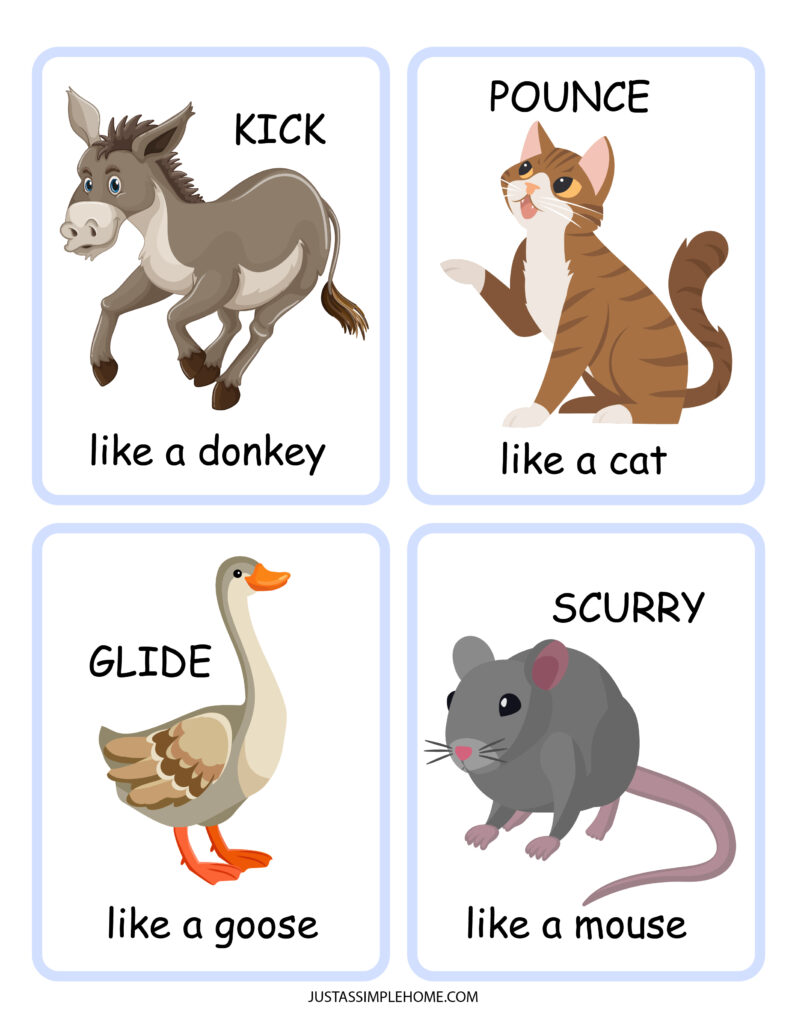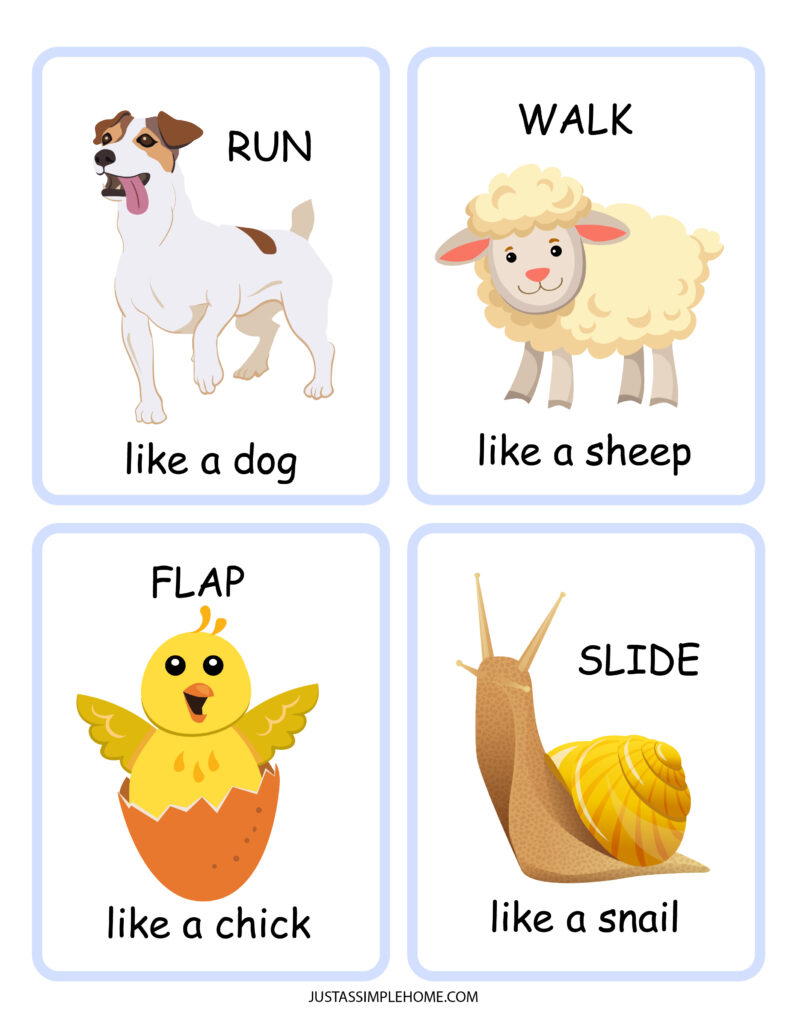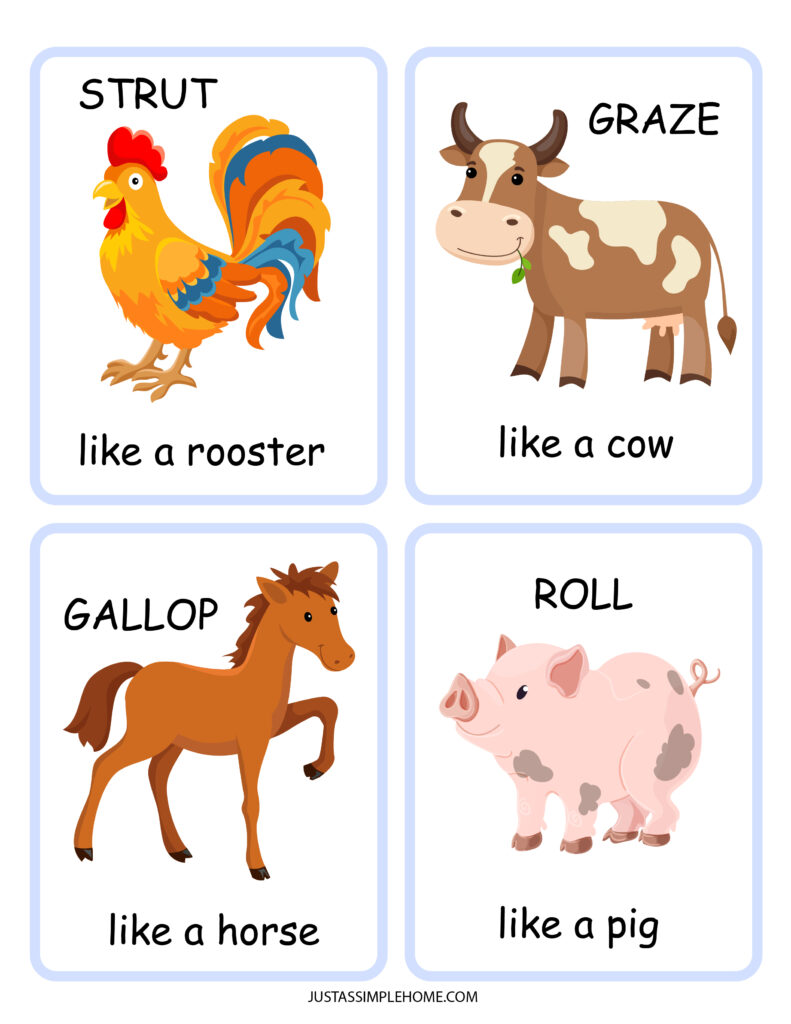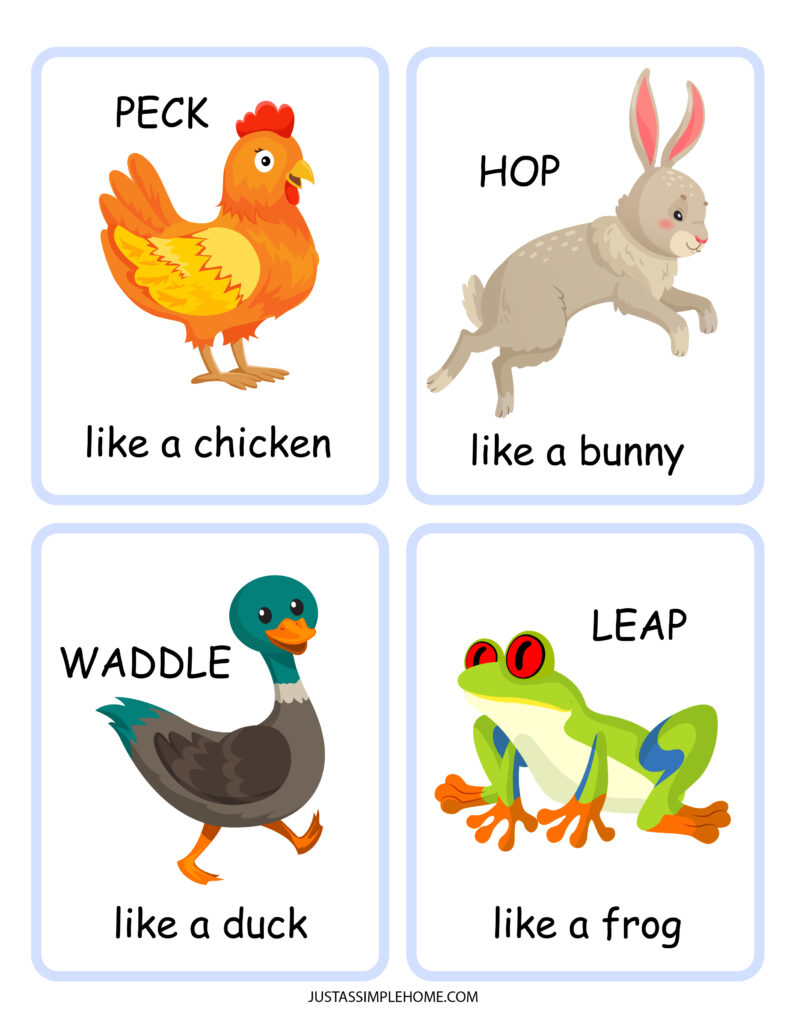 Save this now so you don't forget it later . . .