*This post is sponsored by PlateJoy
The time to gather and give thanks is coming up and that means delicious food to prep. Whether you're hosting friends and family or having a more intimate holiday, cooking for the occasion can get stressful. Making sure dietary needs are met, finalizing the menu, timing the dishes in one kitchen – it can be a lot.
Take the stress out with PlateJoy! PlateJoy is a meal subscription plan that's all about flexibility. With tailored meal plans, you receive recipes and grocery lists that give you more control. They're also unlike other meal subscriptions plans that pack boxes with dry ice and plastic containers. They go beyond the food and make sure the environment isn't forgotten with special features like their Digital Pantry to prevent food waste.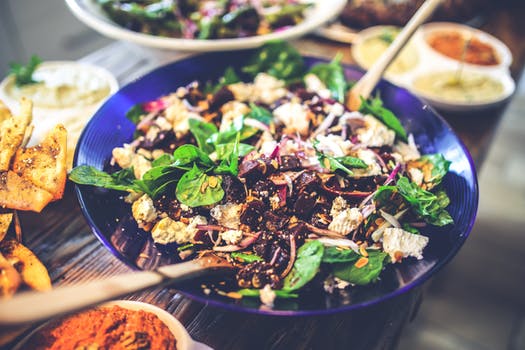 If you're wondering how a meal subscription plan can help with such a specific and grand dinner, it's simple. Unlike the other plans out there that send you specific ingredients that can only feed a specific amount, PlateJoy relies on their recipes. Their batch cooking menus and slow cooker recipes are also a big help for Thanksgiving. You can take their recipes and grocery lists and make it your own.
PlateJoy also has an amazing blog with tips and recipes that's a big help too. Check out some of their Thanksgiving articles here.
So, let PlateJoy give you back some time to decorate, laugh and enjoy the holiday. You shouldn't have to slave away in the kitchen to enjoy Thanksgiving, PlateJoy knows this and that's something to be thankful for.
Simply take their personalized quiz to start your FREE Trial and get $10 Off with coupon code GET10. Get Started Today!
Want to learn more of that PlateJoy has to offer? Find out more at PlateJoy.com.