On our spur of the moment road trip from Chicago to see the South, we stopped one night in Knoxville Tennessee. We got a room at the Crowne Plaza Hotel. They have a nice fitness center and a heated indoor pool. They have free Wi-Fi, of course and large rooms that are great for a romantic getaway, family fun or a business trip.  It was a Friday afternoon when we checked in so there was a Prime Rib and Seafood Buffet that night that they host each week. They also have a breakfast buffet, lunch and room service. Their restaurant at the hotel is called Mahogany's and serves American food like filet mignon, salmon, burgers and chicken with dumplings. We had everything we needed here at the Crowne Plaza in Knoxville with decor that is comfortable, tasteful and modern.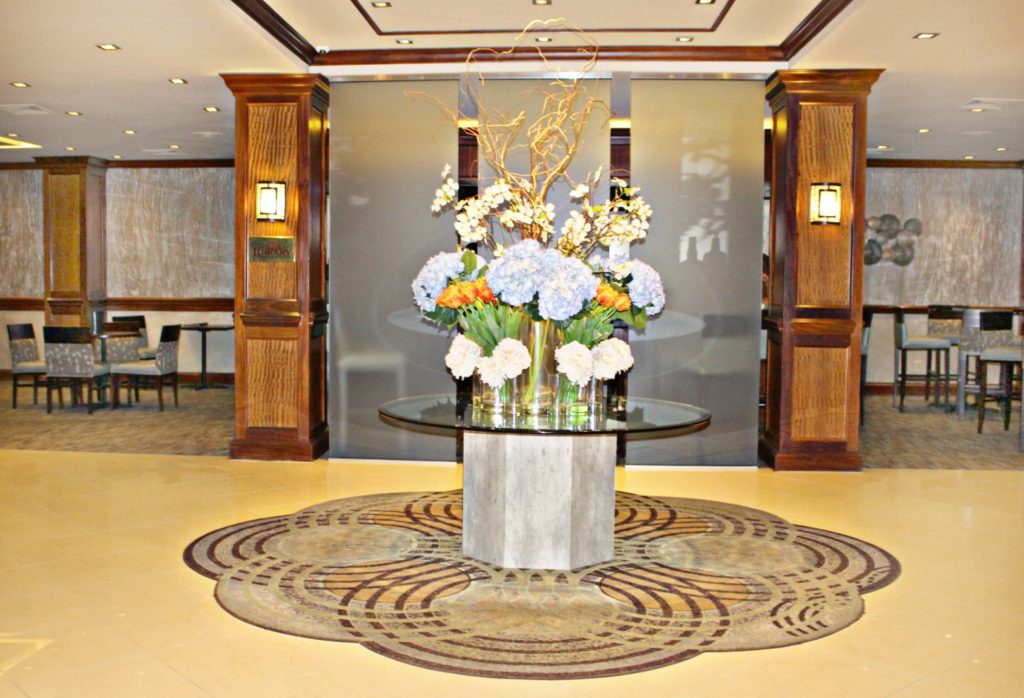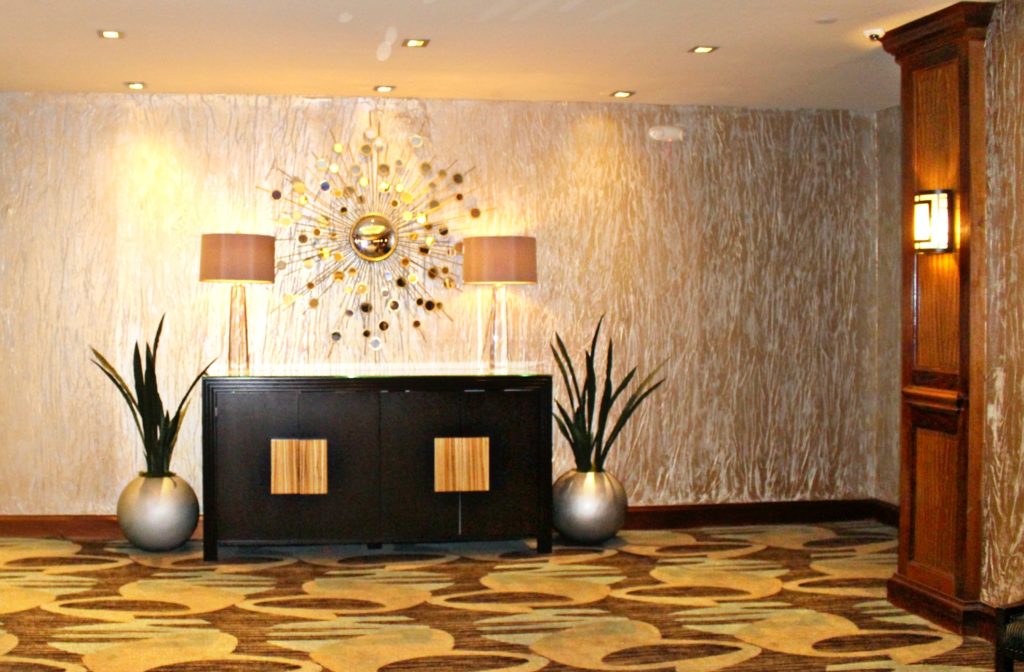 We were excited to see our room. We got two big beds because after all these years of  marriage we realize that one of the perks of vacation is spreading out like a starfish and hogging our own blankets while we sleep.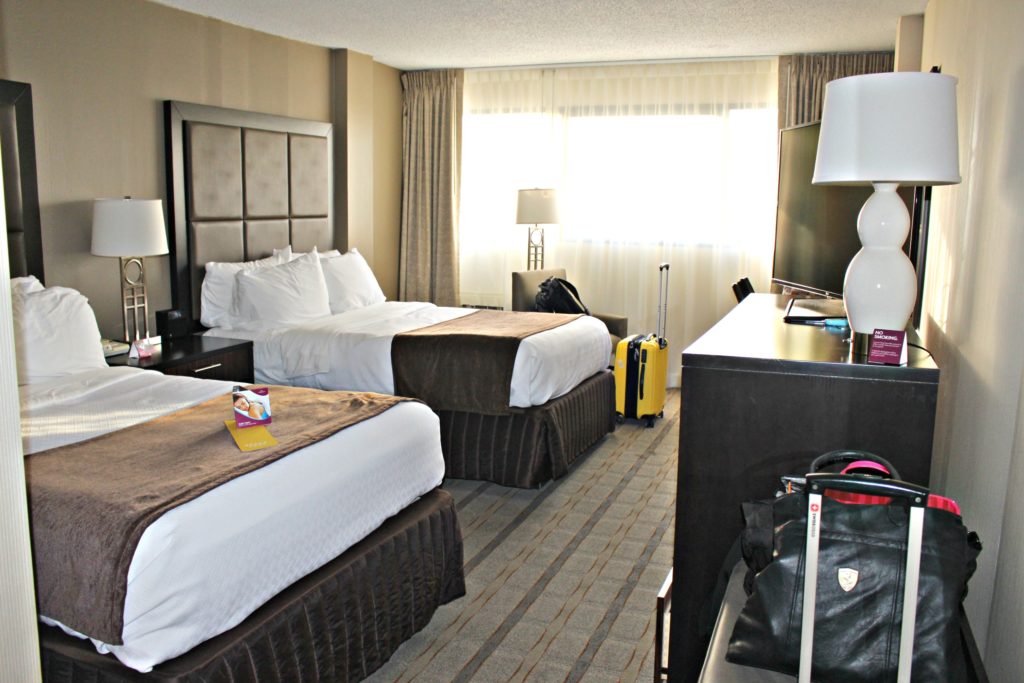 The room was really nice and along with the standard amenities, there was a complimentary "Rest, Relax & Recharge" package with some lotions and fragrance spray that was cool.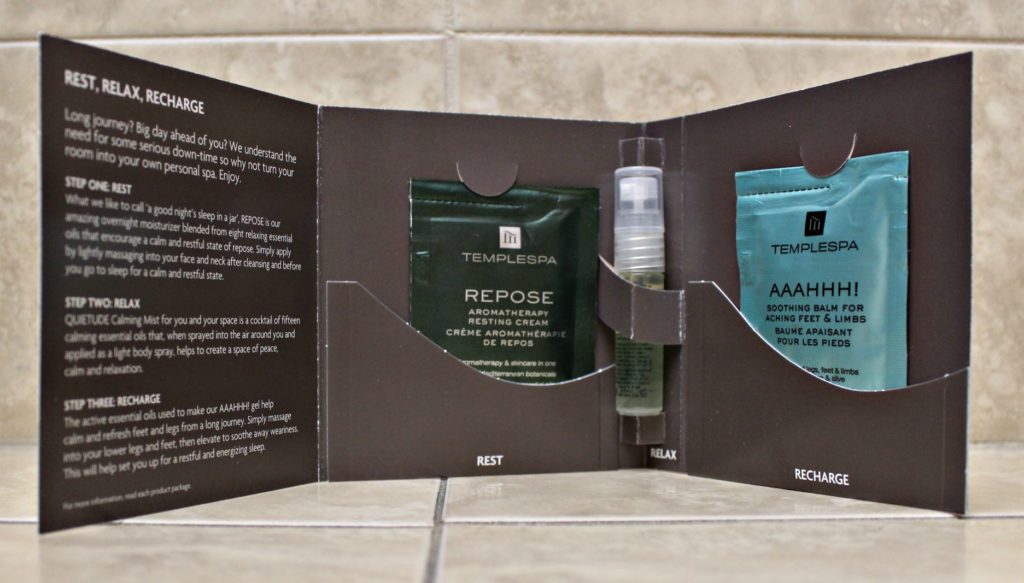 The bathroom was decorated nicely and we both were ready to rinse off in the shower after sitting in the car for so long.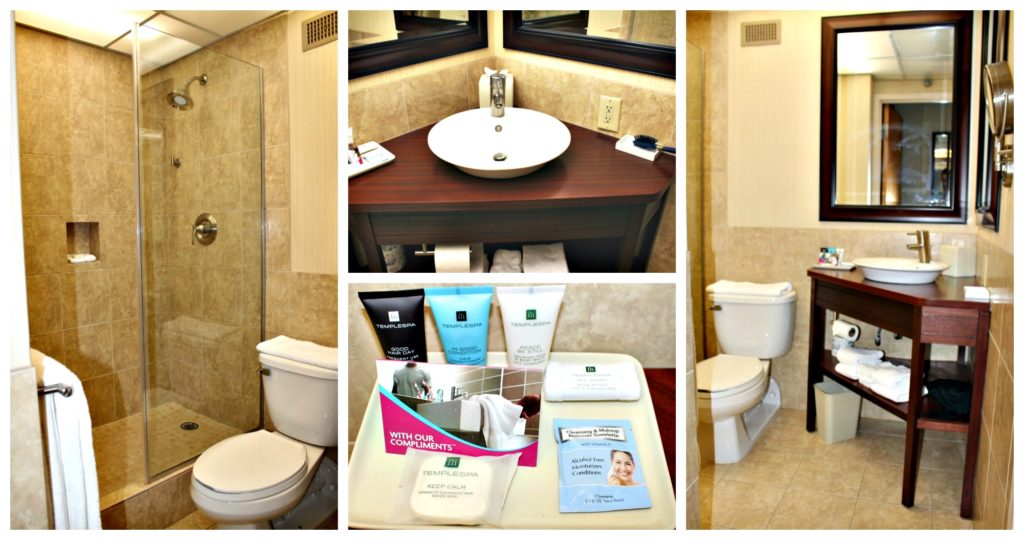 We decided to walk around, check out the local attractions and find a small, local restaurant. We were so excited to experience the culture, people and tastes of Knoxville!

We walked to Market Square and hung out until bed time. We had dinner, drinks, watched some street performers and walked around. It was a cute place to hang out, the people (of all ages) were friendly and the vibe was trendy and cool. It was dog friendly as well!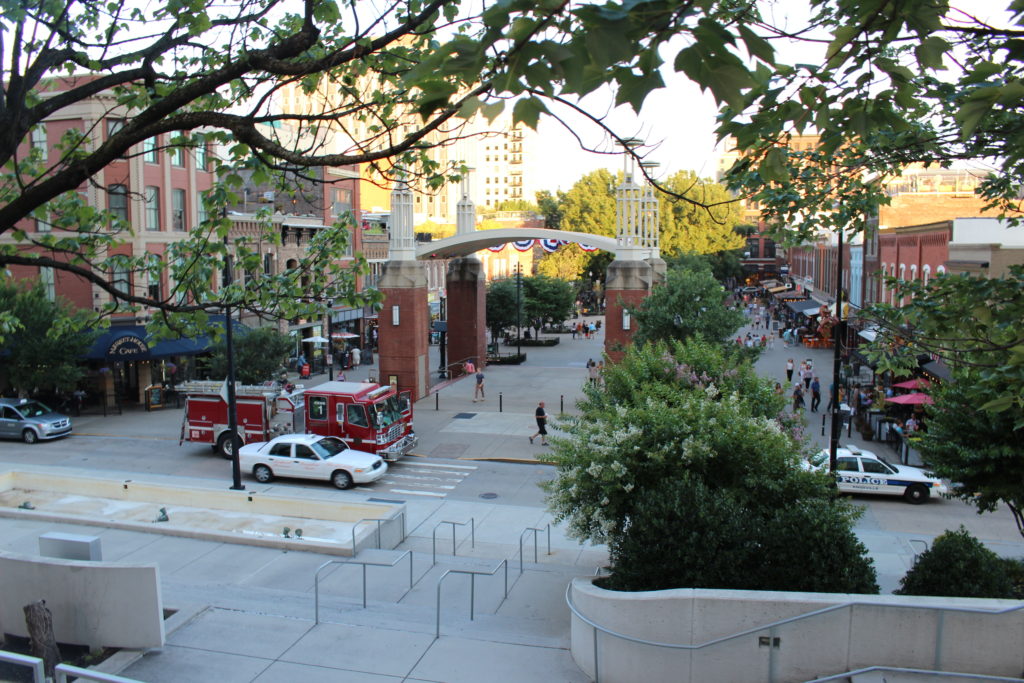 The Crowne Plaza is close to just about everything!
University of Tennessee – 1 Mile
World's Fair Park – .6 Miles
The Old City – .6 Miles
Rossini Festival – .1 Miles
Women's Basketball Hall of Fame – 1 Mile
East Tennessee History Center – .9 Miles
Knoxville Museum of Art – .7 Miles
Neyland Stadium – 1.2 Miles
Tennessee Theatre – .6 Miles
International Biscuit Festival – .2 Miles
Market Square – .2 Miles
Knoxville Zoo – 3 Miles
Dollywood – 33.3 Miles
Dogwood Arts Festival – .2 Miles
Boomsday – 1 Mile
Great Smoky Mountains – 45.4 Miles
Thompson Boling Arena – 1.4 Miles
Knoxville Convention Center – .6 Miles
Bijou Theatre – .6 Miles
Knoxville Civic Auditorium and Coliseum – .9 Miles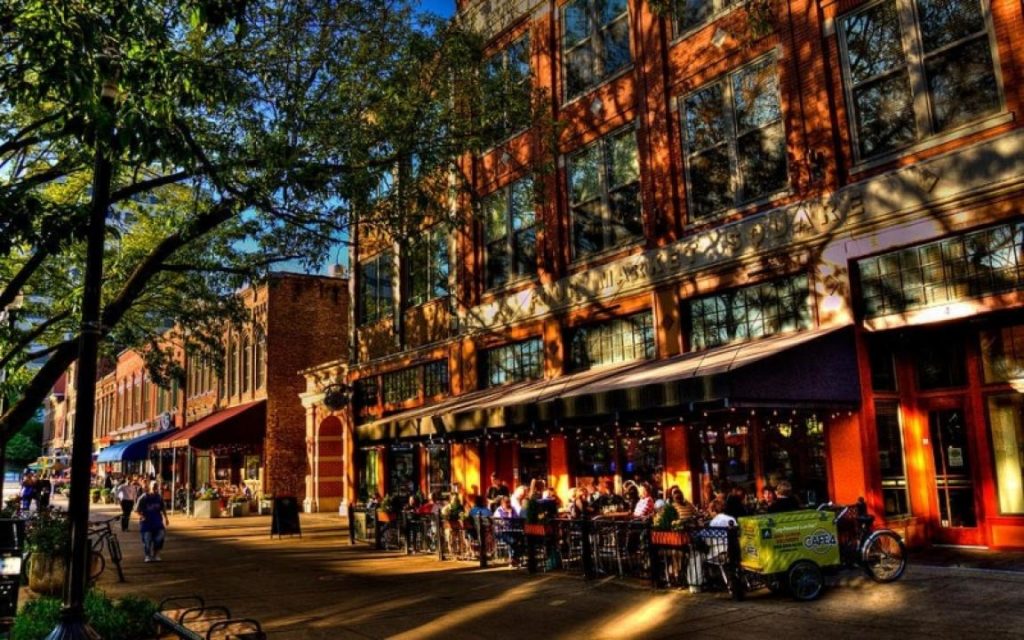 PIN this for later. . .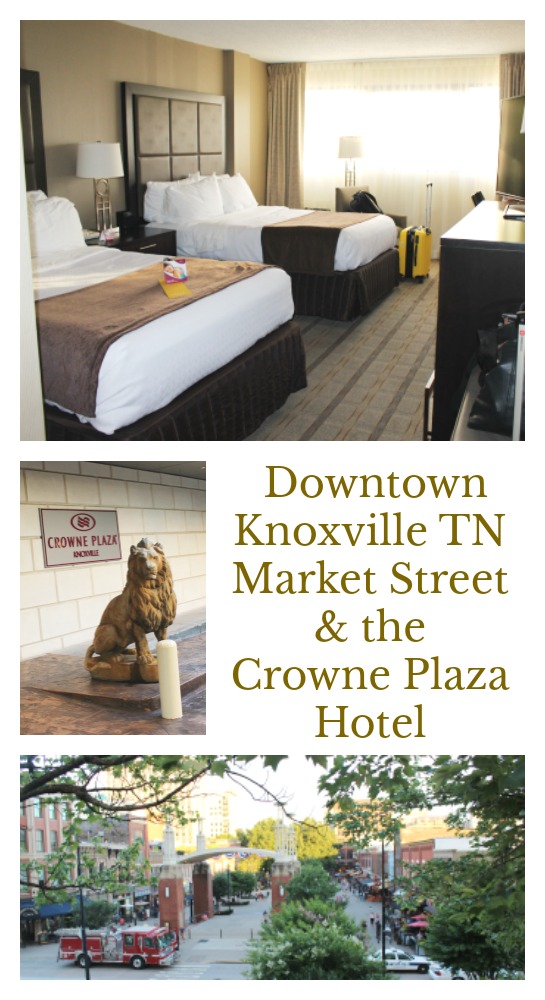 Follow them on social: