Sons-in-law vow to keep your daughter happy. You chose them because you love and trust them. These are incredible gifts for son-in-law on their birthday that you can choose from and make their day. Show your appreciation and love to your son-in-law for taking care of your daughter and loving her. Choose a gift as per the taste and personality of your son-in-law. Practical gifts that he can use make for a great gift on his birthday.
Cool gifts for the son-in-law
1. NFL themed travel tumbler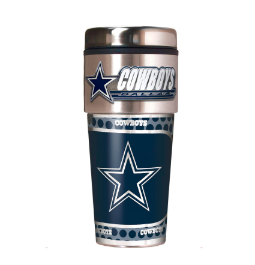 An apt gift to give your son-in-law is this travel tumbler that displays his love for his favorite NFL team. An incredible and a lovely gift for the sports fan. Your son-in-law will absolutely love this gift and thank you for giving him a gift that celebrates his favorite team. It has a cup holder from which you can drink hot or cold beverages. Take this tumbler along with you on road trips and when you go camping or hiking. It is easy to wipe clean and dry. It comes with insulation that keeps hot drinks hot and cold drink cool.

2. Elite bartending kit with shaker and accessories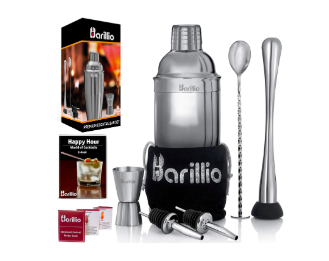 A cool product that is designed and manufactured in superior quality. For the son-in-law who loves hosting parties, this is a cool gift set. It comes with a shaker, mixer, pourers, and muddler. Rustle up delicious cocktails with this gift and entertain your guests. It also comes with an e-book of recipes from which you can make delicious cocktails. It is dishwasher safe and does not rust. You can learn to bartend with this gift and the ebook at home and throw chic parties entertaining guest with the best of mixers and cocktails.

3. Magnet wristband that holds nails and bolts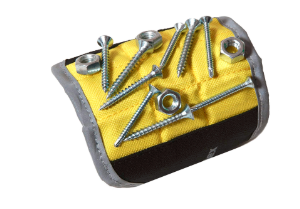 For the son-in-law who is the best handyman around the house, this is the gift that makes it easy for him to get any of the home repairs done easily. A thoughtful and practical gift for the son-in-law who is good at fixing things around the house. It attaches nails, bolts, and even small tools making it easy for him to fix anything instead of reaching for them in a place. Wearing this wristband that can hold nails and small tools, he can easily fix things around the house within lesser time.

4. 14-piece drill set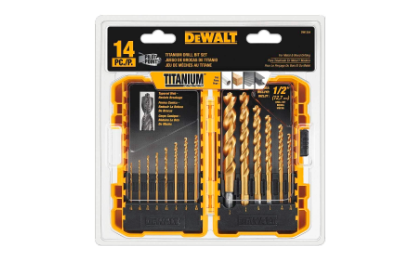 You can now drill clean holes inside the walls with this gift. Hang pictures, shelves, and decorate your home with this wonderful gift that does not let you leave a mess or a crack on the wall after drilling holes in the wall. A wonderful gift for a son-in-law that lets him get small jobs done at home with peace without hurting himself. He can precisely drill holes in the wall and hang family photos, showpieces, and decorative items on the wall making their homes look incredibly beautiful.
5. Wireless Bluetooth transmitter for the car with many features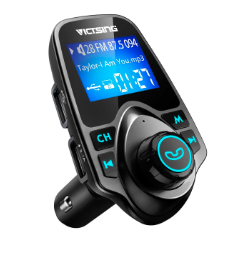 A cool gift that your son-in-law will love is this wireless Bluetooth transmitter that comes with multiplayer modes and many other features. It has a music player, an LCD display, USB drive, and hands-free calling feature. You can charge devices inside your car, while you go on long drives with this gift. You can charge two devices at once in this transmitter. You can also use it for answering calls as it displays the number of the person calling. You can also listen to the radio inside the car as it has an FM frequency. It has a flexible neck that makes it easy for you to view it from any angle. All the features inside this transmitter makes it a great gift to give your son-in-law.

6. Set of 9 chilling stones for whiskey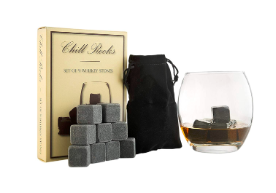 A fantastic gift to give your son-in-law is this set of 6 chilling stones for whiskey. You can use it to preserve the flavor of whiskey instead of using ice cubes that dilute it and water-it-down. Enjoy the rich and authentic flavor of your favorite brand of whiskey with this gift. They can be reused and keep the whiskey cold. They can easy to clean and transfer the coolness to the drink when you place it in the freezer and use it in your glass of whiskey.

7. Camera accessories with mounts and grips
The camera accessories set is one of the incredible gifts for son-in-law that you can give on his birthday. With this gift set, you can take a photograph at any angle. If you go on outdoor activities like skiing, cycling, and play other sports outdoors, this is the perfect gift that lets you take pictures while performing outdoor activities. It comes with a flexible tripod and many wrap-around items that make taking pictures a breeze at different angles.
I hope now you are not confused about what to gift your son in law on his birthday. These are special gifts for him. You can also visit Birthday Inspire to get some more gift ideas.