*This is a sponsored post for @ShopularApp. All opinions belong to jenny at dapperhouse
One of the many things that I love best about the holidays is spending times with friends and family. Two different women hosted girl's night in parties where we ate, drank and had our nails done. Not only did I get a fabulous glitter gold no-chip nail polish, but I got to catch up with and spend time with some fabulous ladies! There are a lot of parties and that means a lot of hostess gifts! I used Shopular App to find the hottest deals and put together the most fun hostess gifts! Here is how you can you can do it too!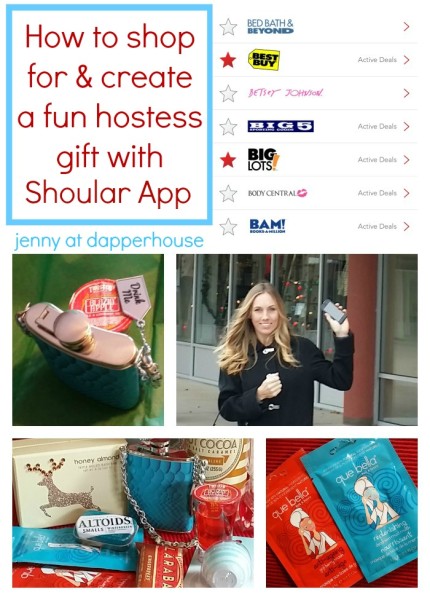 First, you install Shopular App on your cell phone. Then, you let it pull up all the deals in your area. You search for and select your favorite stores, browse the ads and get coupons right to your phone.
After you figure out where you are going to get the sales, figure out what certain themes you may want to include in your hostess gift. I decided that since the parties I went to were themed as spa and pampering at home, I would create a gift basket with that same theme.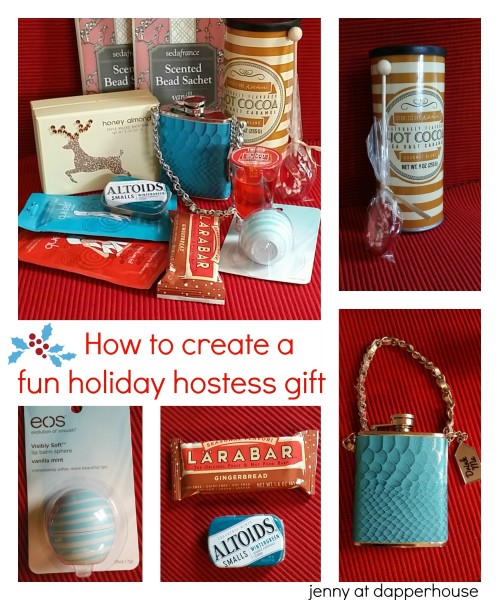 Here are the items I chose. . .
Sweet treats:
hot cocoa mix
peppermint candy spoon stirrer
wintergreen altoids
gingerbread limited holiday lara bar
Home Spa Items:
eos lip balm
2 face masks
honey almond bath soap
vanilla sachet packets
Party supplies:
a girly flask with a chain to carry as a wristlet
a cinnamon apple shot of alcohol
Arrange things that go together in tissue paper and set them into a gift bag or box. Add a card or label to say thank you, and voila!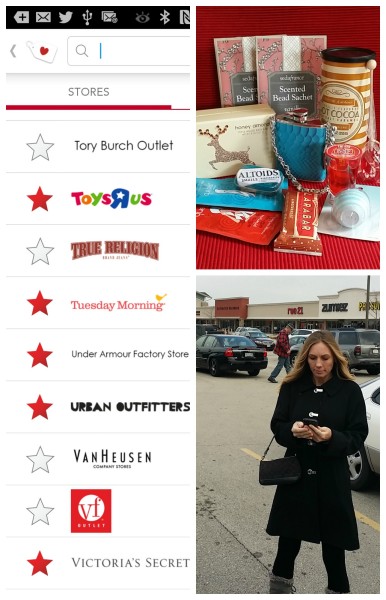 Shopular uses technology to match up deals and stores with your current location so no matter where you are, you will get the best deals and coupons near you.
When I started shopping, I went to Starbucks to get a Praline Latte. Shopular sent me an alert to remind me to ask for a customer card that I can get punched to earn a free coffee! Later on, I got an alert from Shopular App that Subway had a lunch deal so I stopped to get a healthy sandwich to power up. While I was eating I checked shopular and found that Dick's Sporting Goods was also having a sale, 25% off NIKE products. I got some much needed work out gear on the NIKE deal along with clearance tanks from Under Armor for only $12. I had a productive day saving both time and money and ended up with exactly what I needed.

What do you like to give as a hostess gift?