*This is a sponsored post by Shopular. All opinions belong to jenny at dapperhouse.
I am going to do some bi-weekly client facing in the city of Chicago for a few months and wanted to treat myself to some work new clothes. I work from home and while I do NOT sit in my pajamas, I usually wear leggings and sweaters, not office attire. I do have some nice attire that I can wear, but lets face it. . . sometimes something new can make you feel amazing. I will mix in my old stuff of course, but I had to get a few new pieces too. Shopping is not a fun pastime for me. Only when I am hunting and killing a bargain am I at all happy. I will never pay full price or even a weak sale price. I am going to share with you the deals I found on my new clothes.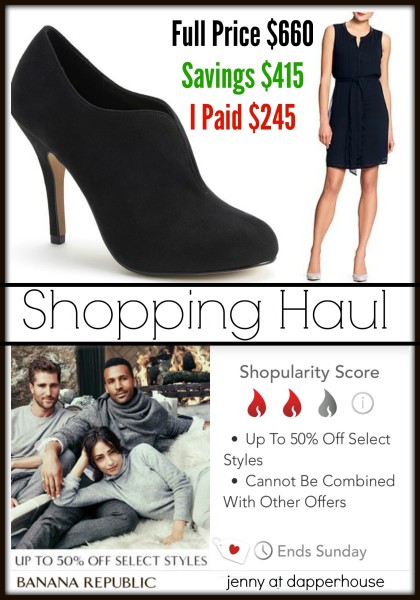 I have two stores where I can walk in and buy right off the rack; Banana Republic and JCrew. Their clothes always fit me perfectly and comfortably. So, to plan my shopping trip I looked for deals from my stores on Shoular App to find where the best deals were. I was so excited to find that Banana Republic, JCrew Factory and Kohl's all had some really good sales for me to try.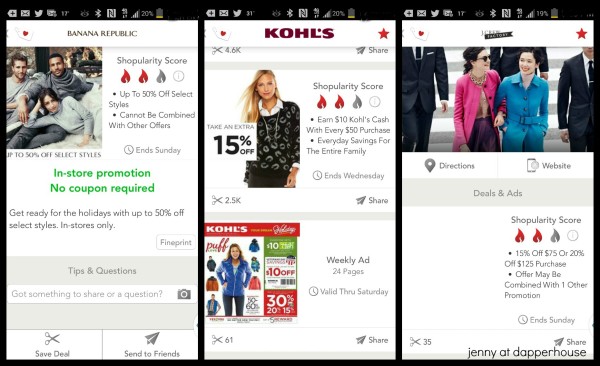 I went to Banana Republic and found a little black skirt that I fell in love with. I love the price even more! The pattern and fabric quality make this one a must have in my closet. Can you believe the savings?
Unfortunately, I can never find shoes to fit. There is a certain style of shoe that fits me, but open toed platform wedges can not be worn in the dead of winter. I want to wear the highest spike heels known to womankind and just as soon as I find a size 8 1/2 Double Wide I will be able to live out my footwear dreams. After trying on every heel in three different malls and losing my temper, I found two pairs of shoes at Kohl's that would work in the mean time.
Then I went to JCrew Factory store and got a cute suit set in blue pinstripe. Even I can still not believe that I was this lucky! The service at the store was amazing too and they were able to get the jacket in my size for the sale price sent to my home. Priceless.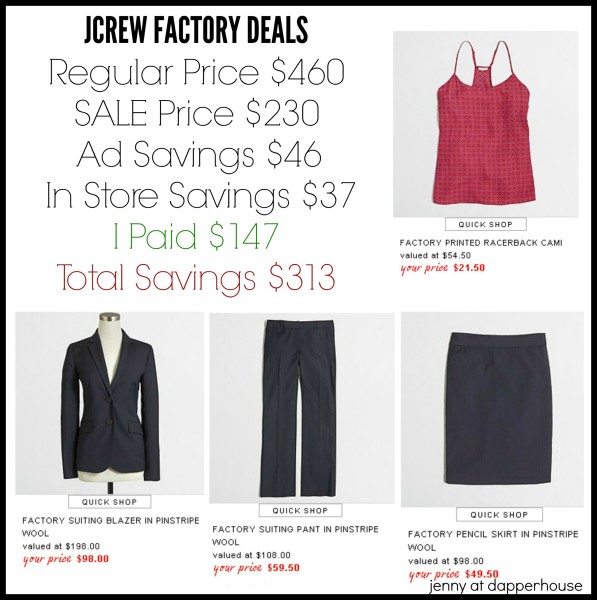 Ever since I got the shopular app I have been raking in the savings. It is so easy to check my phone instead of driving around and walking through every store! I am excited to wear my new clothes and head to work, but I am not excited to walk through the freezing cold city to get there. That is why, after living here for ten years, I finally invested in a new coat that it weather proof and insulated. And yes, I got a crazy deal on that too. Regular Price $300 and only paid $120 at the Northface outlet.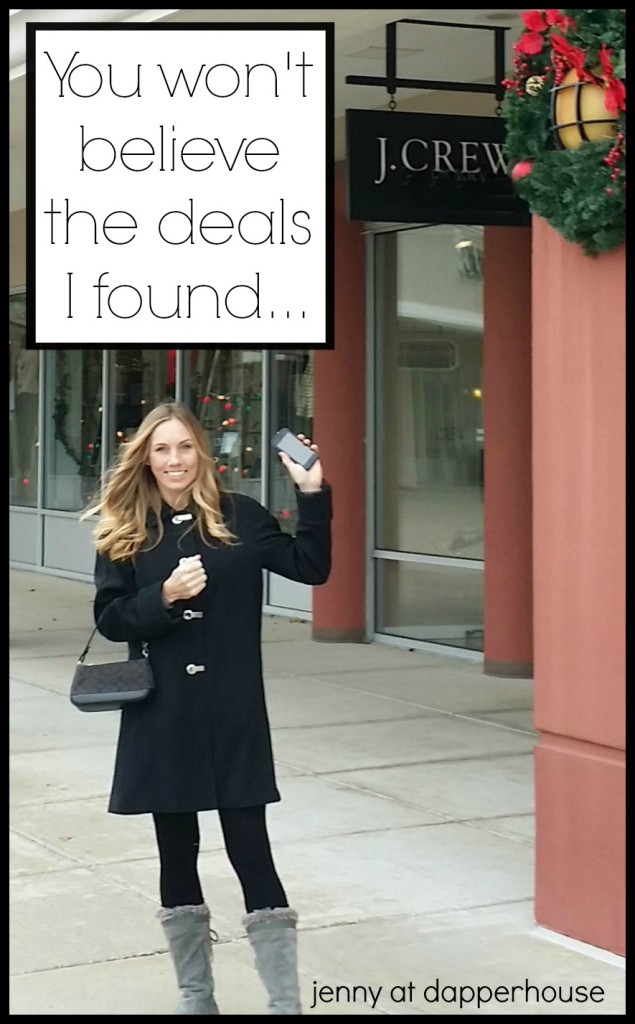 How do you find the best deals around?
Do you know where I can find extra wide heels?