Dishwashers with 3 racks are essential for big families and restaurants. They'll save you a lot of time and wash dishes better than any human can.
Until recently, only high-end dishwashers had a third rack. Nowadays, more affordable options are available. Dishwashers with a third rack greatly improve the experience. They make placing more items inside easier. And they can also save the space occupied by the silverware basket on the bottom rack.
Why Buy a Third-Rack Dishwasher?
Silverware and utensils come out cleaner when put on the third rack. Why? Because they have more space between them, unlike when sitting in the utensil basket.
You'll finally have a good place where to put Tupperware and lids without obstructing the spray arms. Most third racks are also height-adjustable, so you'll have an easier time organizing bowls, pots, and pans.
Third rack dishwashers tend to have more powerful spray arms. As such, you'll get cleaner dishes than you would on 2-rack or compact dishwashers. You can find a huge selection of reviews for 3-rack, 2-rack and compact dishwashers on dishwasherproreviews.com.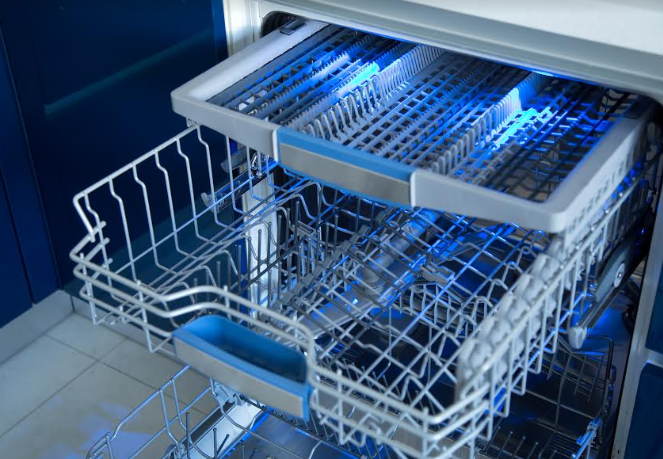 Bosch 800 Series SHPM88Z75N
Bosch is often times considered the quietest dishwasher manufacturer. This dishwasher model has a noise level of only 40 decibels. If you want a comparison, that's only as loud as the ambient sounds in a library.
The Bosch SHPM88Z75N also does an amazing job of removing difficult stains such as burn-out cheese. And despite its high price, having all the other patented features is amazing. The long-term investment is worth it by a long shot. 
Samsung DW80R9950UT
The Samsung DW80R9950UT has enough room on its third rack to hold even whisks and ladles. You also get adjustable tines that can make fitting even big dishes a breeze.
In addition, you also get a good-looking appliance as well. The front door is fingerprint-resistant, so cleaning it is also an easy process. Samsung might be better known for making smartphones and TV. However, they also have other excellent dishwasher models that might interest you.
LG LDP6797ST
If you want versatility, the LG LDP6797ST is a great dishwasher to consider. All of the racks have adjustable height and tines. 
The dishwasher has seven different washing cycles and a variety of drying options. It features 15 place settings, three stage filtering, and all the racks are BPA-free nylon-coated. What does this mean? Bacteria and mold have a much harder time forming inside. So you can rest assured that your dishes will always be sanitized properly.
Miele Lumen EcoFlex G6885SCVIK2O
Also known as the Miele Futura Lumen, this 3rd rack dishwasher has state-of-the-art German engineering and craftsmanship. 
If you want to impress guests, just knock on the dishwasher's door to open it. No, it doesn't have a handle. Instead, it has Miele's patented Knock2open technology with intelligent sensors. Other fancy additions include ComfortClose which closes the door automatically without you having to push it all the way. And it features numerous appliance networking options that less expensive dishwashers don't even dream of having. 
Electrolux EI24ID81SS
Electrolux dishwashers are usually high-quality, and this third-rack dishwasher doesn't disappoint either. 
One thing we like about this model is that it has a "Favorites" option. You can customize your favorite washing program to your liking and then save the settings to one button. Next time you start the dishwasher, just hit the button and it will automatically apply all the necessary settings.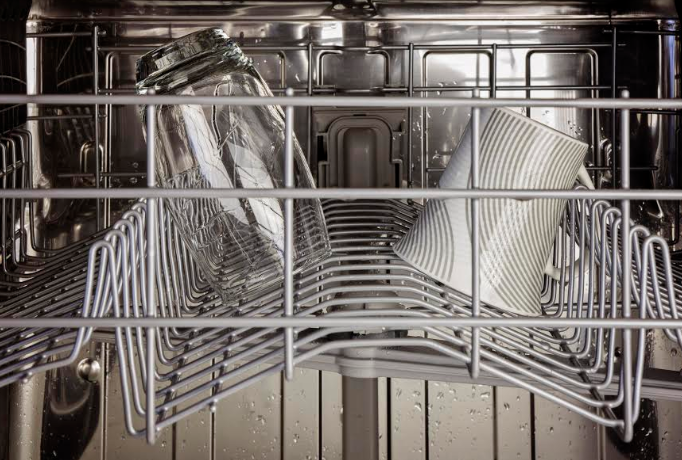 Final thoughts on third rack dishwashers
Dishwashers with three racks are here to stay. While not all 3rd rack dishwashers have a ton of features, many of them are quite affordable, even when compared to regular dishwashers.
If you run a restaurant or have a big family, you have no idea what you're missing out on by not having a third rack. You'll have much more room inside and organizing your dishes will become a breeze.
So the next time you're looking for a dishwasher, consider getting one that has three racks.