10 Patriotic Crafts
Are you ready for the biggest birthday party of the year? The United States of America is going to celebrate her 238th birthday very soon! To help you get ready for the big red, white and blue celebration, I've got 10 patriotic crafts that will help you decorate your house and environment. The beauty of these crafty ideas inspired by patriotic bloggers all around the country is that they are simple enough for anyone to try.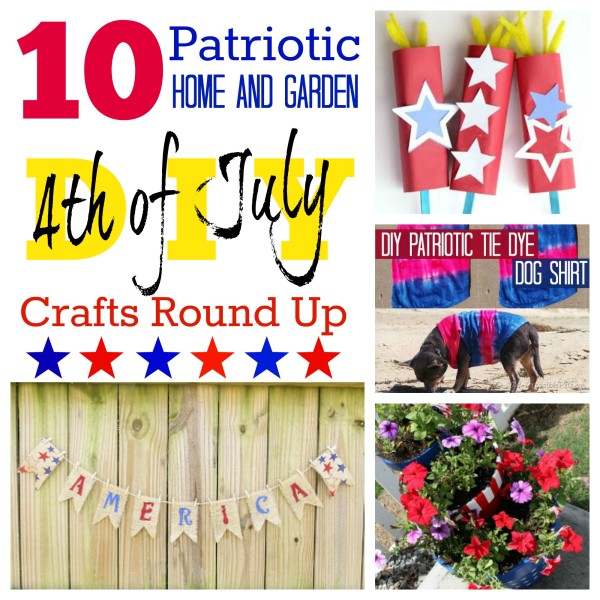 As American citizens, we stand in pride when our Flag is flown, get goosebumps when the Star Spangled Banner is sung at sports events and stand at attention when we say the Pledge of Allegiance. The weekend of July 4th, it's time to show our true colors. Whether you plan to hang a banner in your entry way, deck out your dog in a patriotic tie-dye shirt, create a Star Spangled Flower Pot or just serve popsicles to your guest in red, white and blue DIY holders, I've got something for you.
So grab your glue gun, paint, the kids and a glass of sun-brewed iced tea, and get started on these amazing patriotic crafty decorations. With these ideas, you're sure to celebrate in style!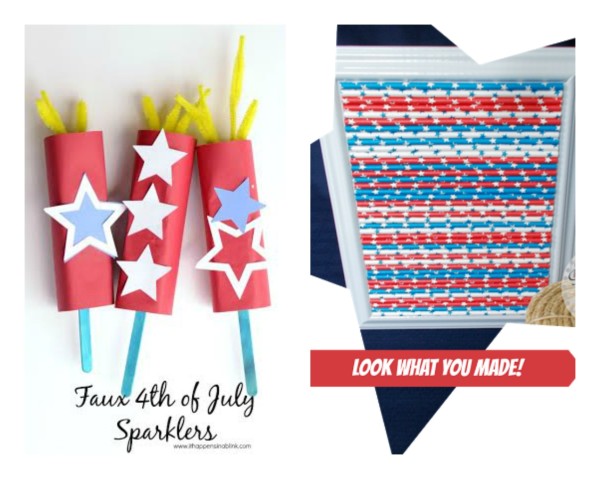 Faux Paper Sparklers                             DIY Artwork using Patriotic Straws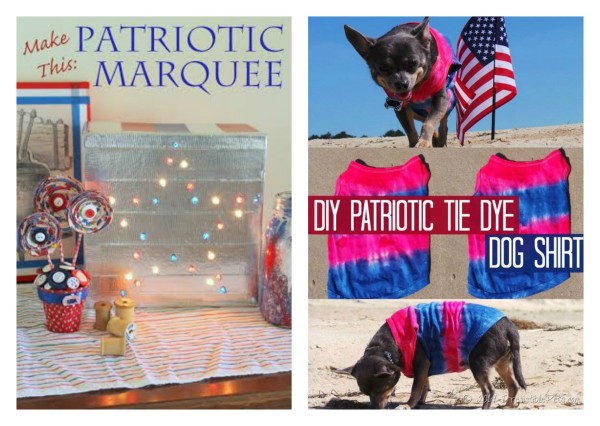 DIY Patriotic Marquee Sign                            DIY Patriotic Tie Dye Dog Shirt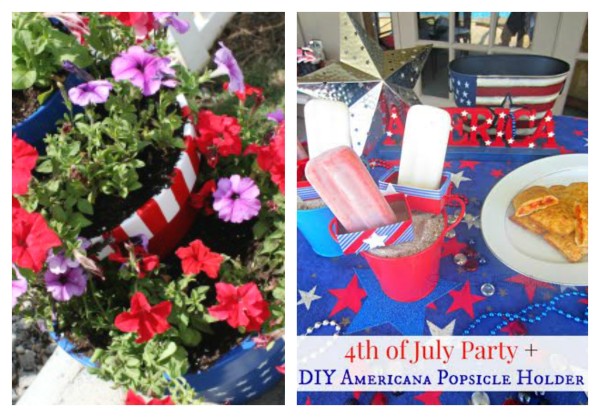 Star Spangled Planter                                       DIY Popsicle Holders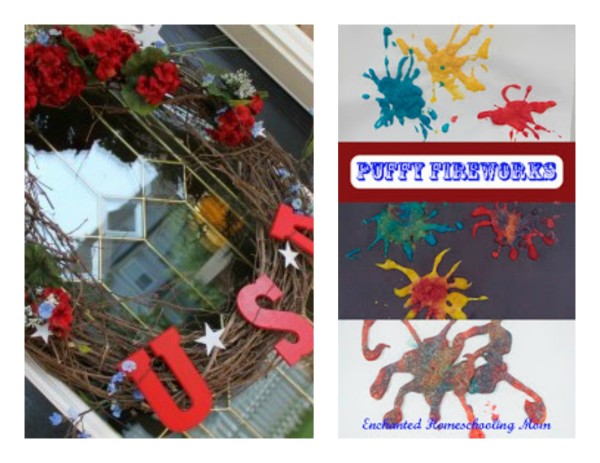 All American Grapevine Wreath                              Puffy Paint Fireworks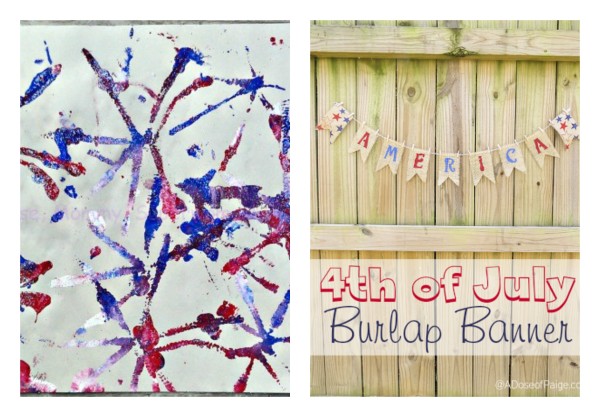 4th of July Firework Painting with Pipecleaners        Easy DIY Burlap Banner