As many of you know I reside in Illinois but was born and raised and lived a long time in Arizona. Illinois is my home now but Arizona will always be "home" to me. I love inventing new cocktails and this one that I made I named the Arizona Grapefruit Sipper in honoring the many citrus and grapefruit trees that grow in that state. The desert climate is perfect for grapefruit trees and it makes for a gorgeous (snow and deep freeze free) winter (as opposed to Illinois) so I hope you enjoy this cocktail recipe and think of the beautiful Arizona desert as you sip it year round.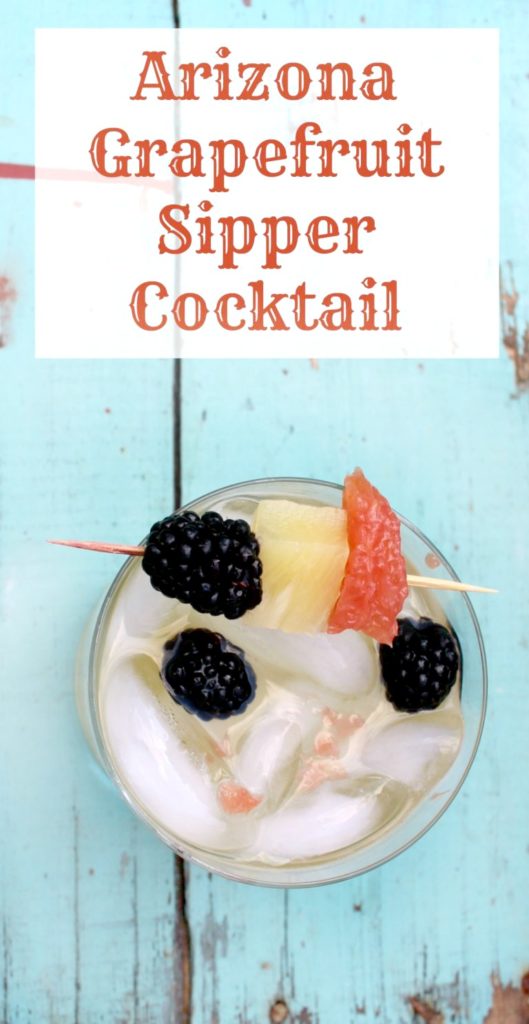 What you need:
2 medium sized grapefruit
1 cup pineapple juice
8 – 10 blackberries
1 shot of grapefruit rum (captain Morgan makes one that I used for this)
1 shot and 2 splashes of Grand Marnier
Ice
muddler
martini shaker
2 glasses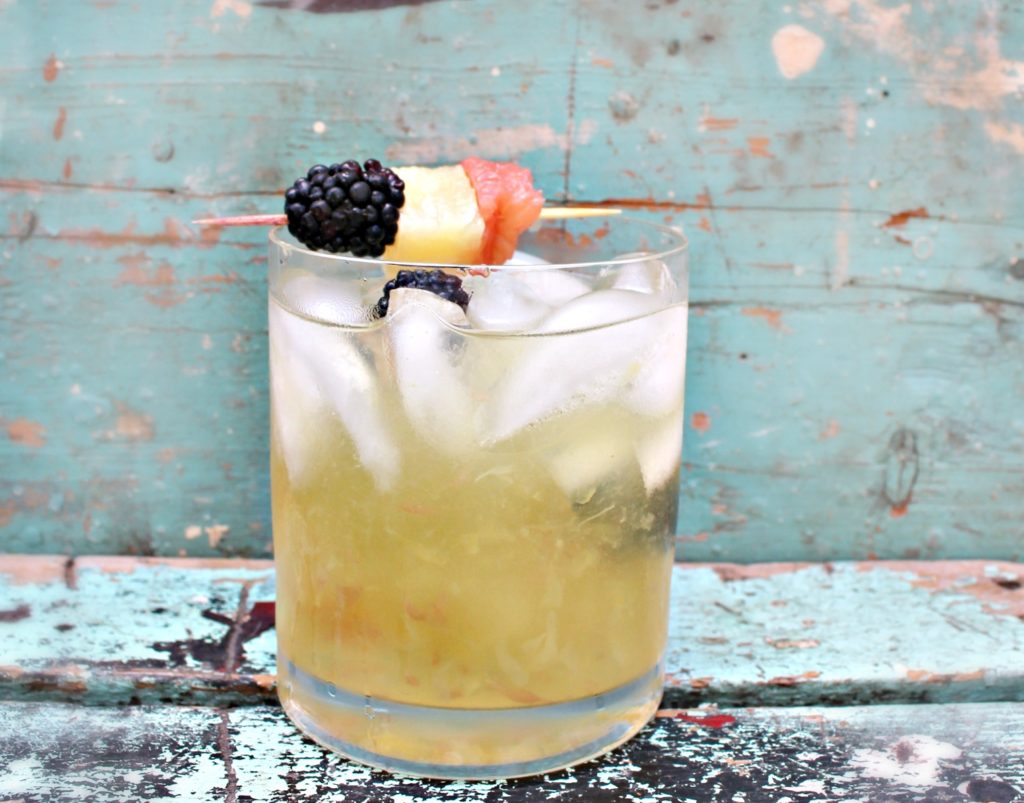 How to Make:
Cut one grapefruit in quarters. Use one quarter piece to cut out sections that will be used for the garnish and remove the peel from the other 3.
Put the grapefruit pieces into the martini shaker and use the muddler to release the juice and create a good amount of pulp. Remove the chunks of grapefruit from the martini shaker.
Cut the other grapefruit into quarters and squeeze the juice into its own container.
To the martini shaker add pineapple juice, 1 shot of grapefruit rum and 1 shot of Grand Marnier and 2 Blackberries. Also add a bit of ice. Put on the lid and shake well.
In two glasses add ice and whole blackberries.
Pour the alcohol mixture over the ice equally divided into the two glasses.
Top off with the grapefruit juice and stir.
Add a splash of Grand Marnier and a skewer of fruit.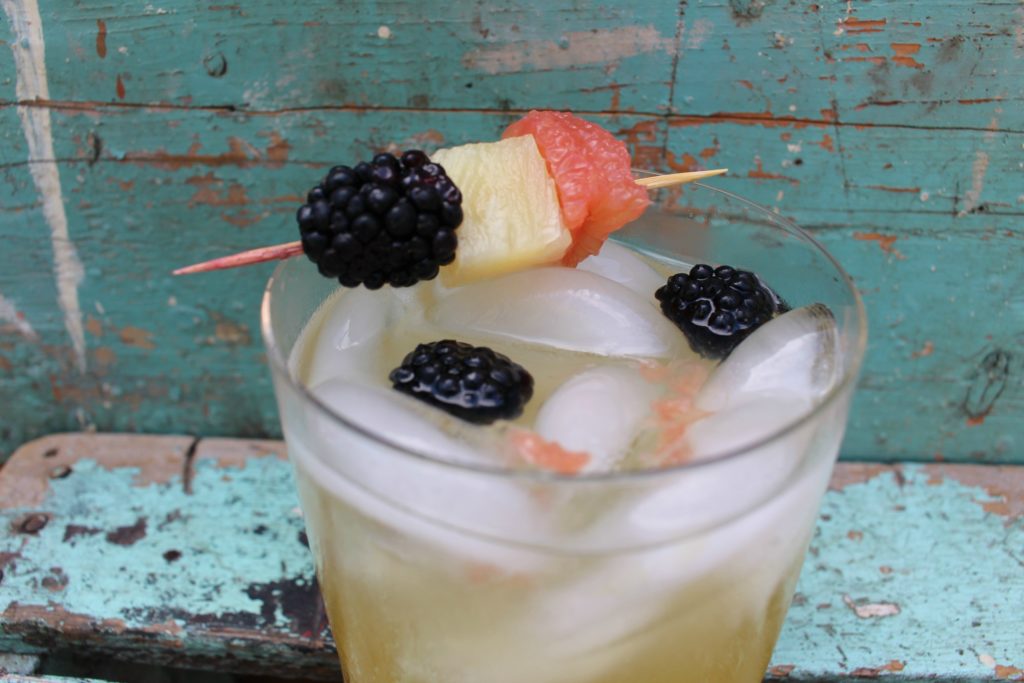 Sometimes I feel like a sweet drink and sometimes I like it more sour. You can add a couple tablespoons of simple syrup if it is making you pucker up! Most if the time I love to mix mine with carbonated water or LaCroix for a lighter drink. . . and it can double the recipe too!
Cheers to you Arizona and your lovely dry heat year round!