We don't want the Holiday season to end! And don't worry, because even after Christmas and the New Year celebrations are over, the Kohl's Children's museum is having a Winter Extravaganza in January!  This is a fun filled and action packed night for families who want to embrace and enjoy winter in Illinois. (And lots of beautiful Christmas lights!)
Winter Extravaganza for Families in Illinois
SPECTACULAR LIGHTS
SNOWFALL
TRAIN RIDES
LIVE MUSIC
ACTIVITIES
AND MORE
Where:  KOHL CHILDREN'S M– USEUM
Time:  5:30 – 8:30 pm
Price:
 Tickets sell out fast and are $16 for members and $26 for non-members. Tickets are available on the Museum's website, 
kcmgc.org
.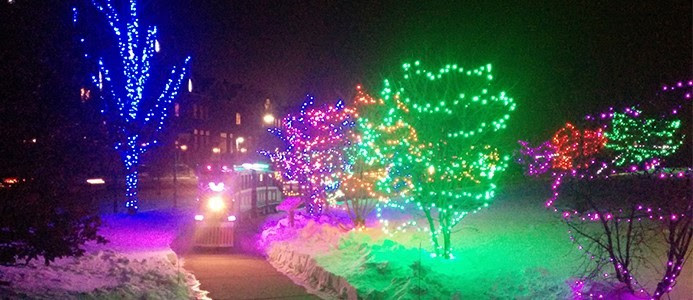 To keep the wonder of the winter season alive, kids can ride through the spectacular light display in Habitat Park aboard the Museum's polar express kiddie train. If Mother Nature doesn't provide a blanket of snow, the Museum will have a snowman that blows real snow to create a seasonal "blizzard."
Children can also enjoy a live performance by Wendy Morgan and DB. Wendy and DB perform fun and engaging songs that encourage kids to work together, be happy, express emotions and take care of the planet and all the people who live on it. There likely will even be an appearance from Girl Superhero, one of several puppet characters who has begun making exciting appearances at Wendy & DB concerts. The pair are dedicated to giving back and support VH1 Save The Music, A Better Life For Kids, the Xerces Society and the Jane Goodall Institute.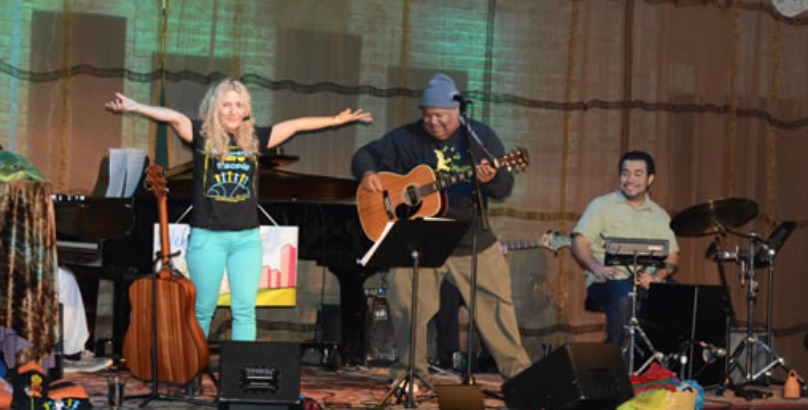 Children will also have the chance to meet and greet two fairy tale favorites: the Ice Queen and the Snow Princess. Families are free to explore all 16 of the Museum's indoor exhibits, which will be open throughout the duration of the festivities.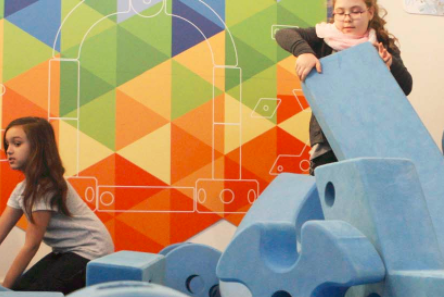 Kids can visit the "Build It!" exhibit during their trip, in which they can build or create with blocks of all shapes and sized. The exhibit helps the child unlock their creativity and engage in math and science concepts in a fun, interactive way. Kids can build everything from castles to rocket ships with big, blue Imagination Playground blocks. Imagination Playground is a breakthrough play space concept designed to encourage child directed free play. With a focus on loose parts and blocks, Imagination Playground allows children to constantly reconfigure their environment and design their own course of play. Kids can also build a 3D structure with magnetic, wooden blocks or build a replica of Chicago's Willis Tower, then test the stability of their structure on the earthquake platform. "Build it!" is sponsored by Wintrust with in-kind support from Fat Brain Toys.
Don't miss out on this great way to build memories with your family!