*This is not a sponsored post. All opinions are my own. This post contains affiliate links.
According to the Farmer's Almanac there is another cold winter coming. That means finding fun activities indoors for the kids that will keep them fit and happy. This also means encouraging your family to get out of the house for some exercise, a bit of natural sun and a whole lot of FUN! Here are the top 10 snow toys for families. Click the pics for product information.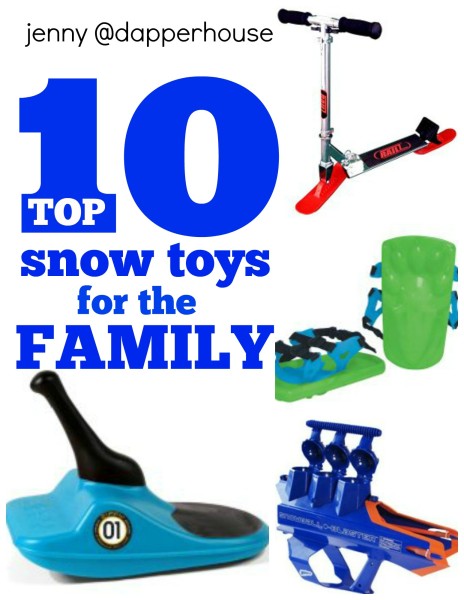 $13 Ideal Sno-Stompers Strap-On Animal Snow Print Shoes, Assorted Bear and Dinosaur Print Molds
$69 Snow Scooter for all ages
$10 Nerf All Weather Football
$45 Ride On Snow Luge for Young Children
$14 Snow Art Kit – with Snow Molds and Colors!
$20 Snow Castle Making Kit
$28 Snow Ball Blaster Gun for the Best Family Snowball Fights
$15 3 Snow Cone Fun Pack with Cups, Straws and Flavoring
$45 3 Pack of Family Lightening Sleds
$5 Snow Ball Throwing Sticks
What outdoor fun do you have with your family in the snow?