I am so happy that I visited the Butterfly Wonderland in Scottsdale. Butterfly Wonderland transports guests of all ages to the rainforest by immersing them in the world of butterflies. Learn about Monarch migration in a captivating 3D movie, observe live chrysalis as they emerge naturally into beautiful butterflies, and so much more. There really a lot to see and learn about before you even go to the conservatory where you walk around among beautiful rainforest plants and ton of butterflies – in the desert of ARIZONA!!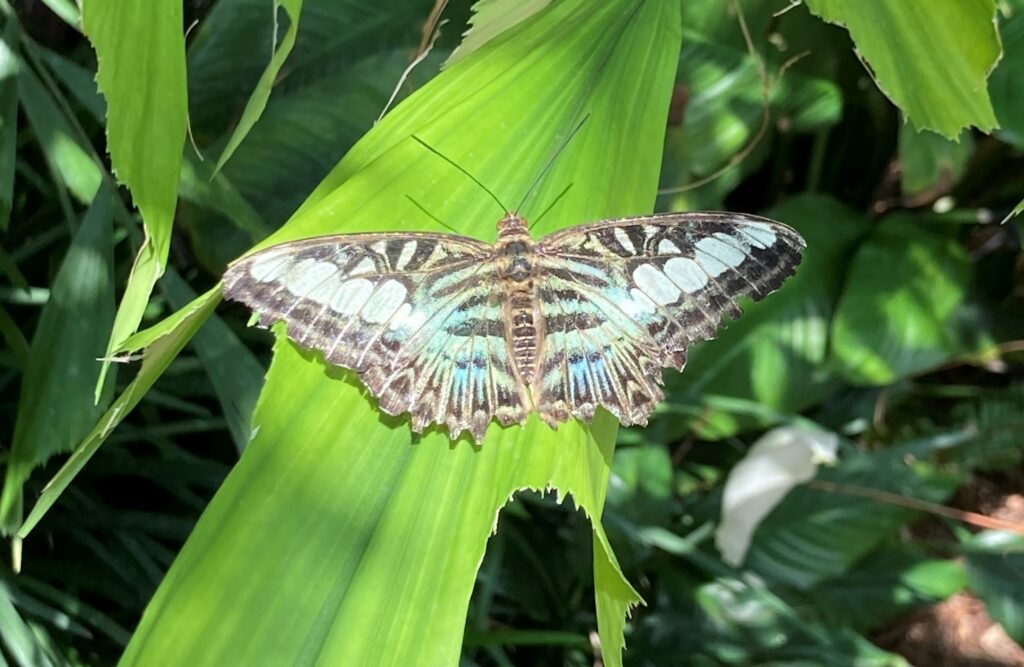 I thought that the Butterfly Wonderland would be a great place for:
a first date
a field trip
a day out for grandparents and grandkids
a birthday party event before going back home for cake and ice cream
family fun adventure
I went with a friend and my adult son and we all had a great time. We didn't capture everything on camera but we did have butterflies land on us while we were there. It was cool.
The Butterfly Wonderland does events like Yoga in the Rainforest, the Bug Club and a class where you can paint a butterfly at night. But there are much more! There website has information on all the events that are available along with dates, times and prices.
Go to Butterfly Wonderland web page for all the info you need to plan, pay for and schedule an unbelievable visit.
Here are some photos that I took at the Butterfly Wonderland.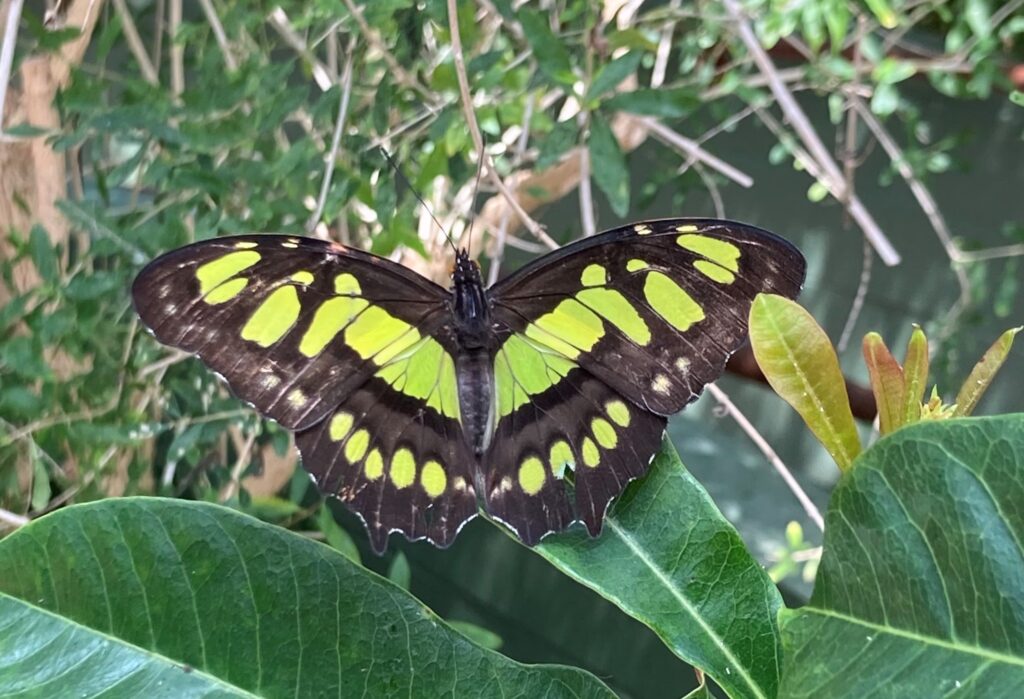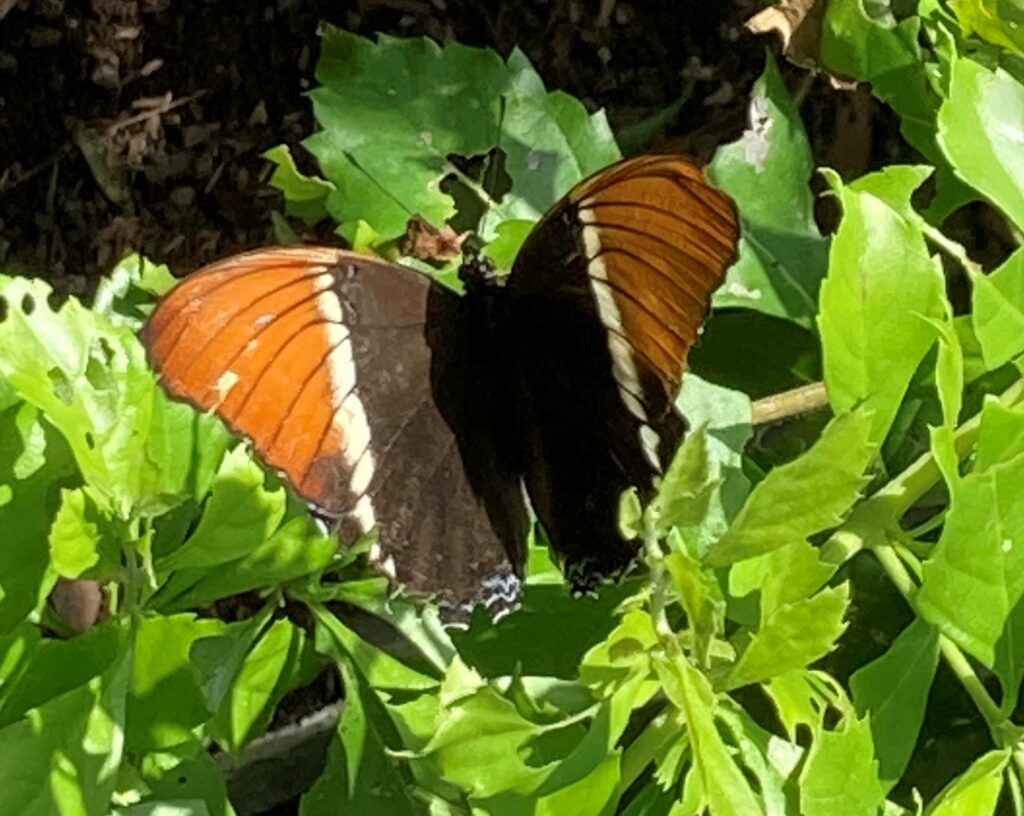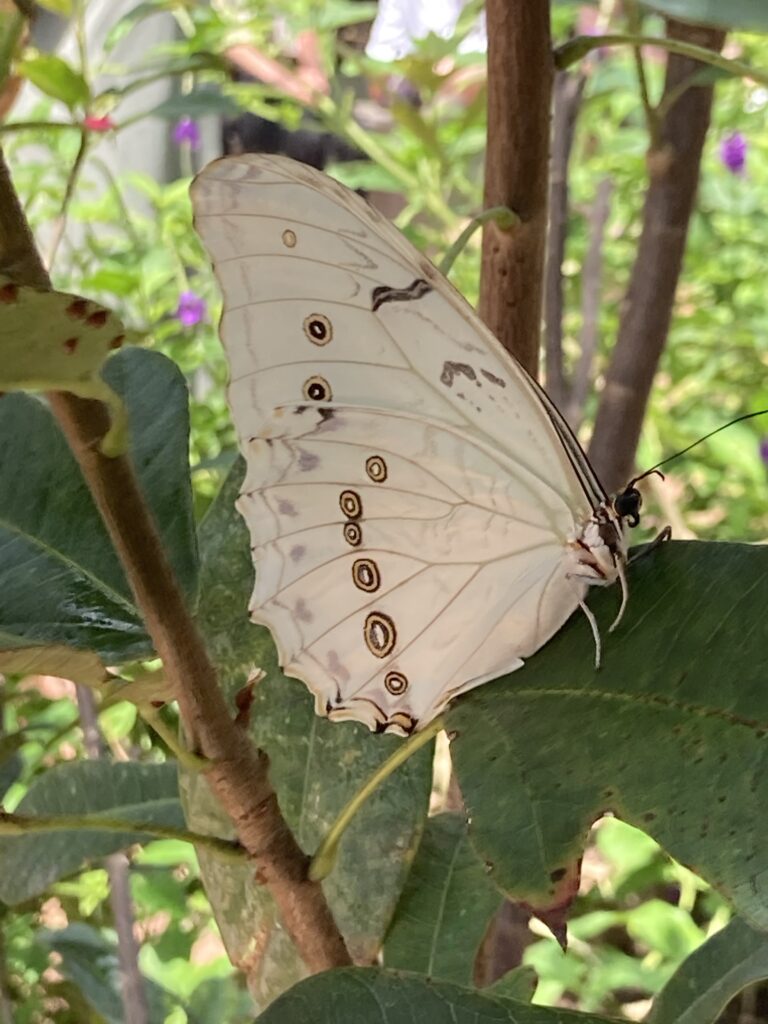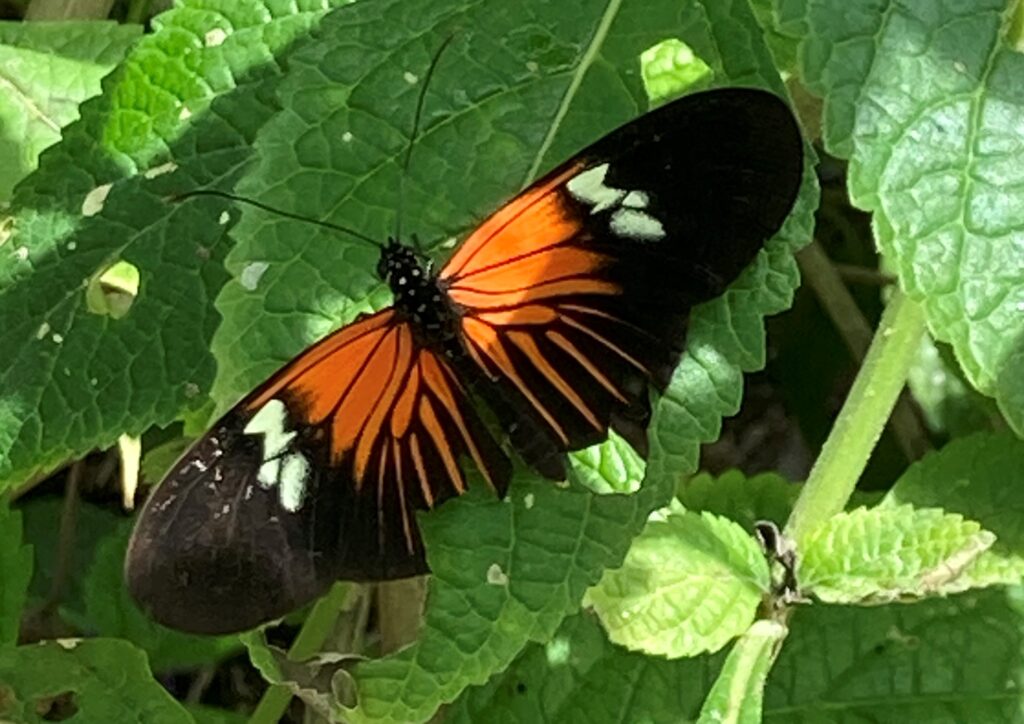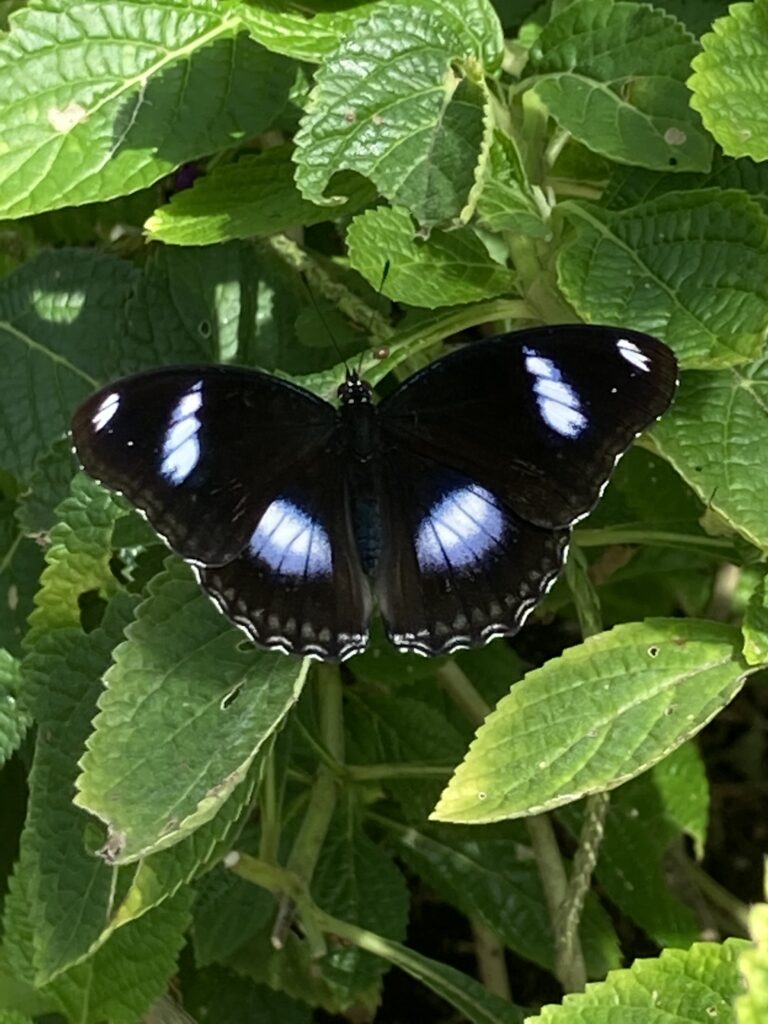 This is the butterfly (maybe a moth?) that landed on my head!!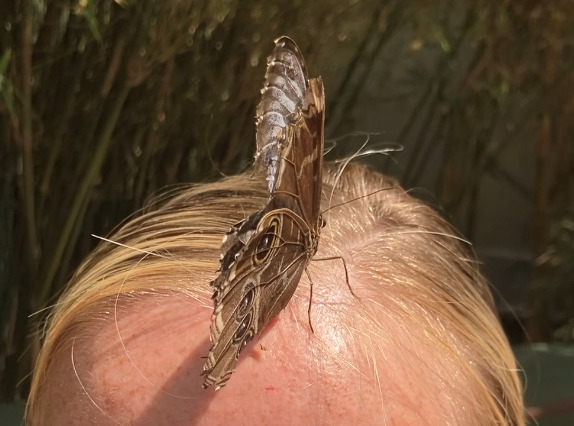 Enjoy your visit to the Butterfly Wonderland!
Pin this now so you don't forget it later . . .