Whole Wheat Peanut Butter Banana Bread Cookies
Gotta keep your treats as healthy as possible! These are an original recipe that you will continue to make and love.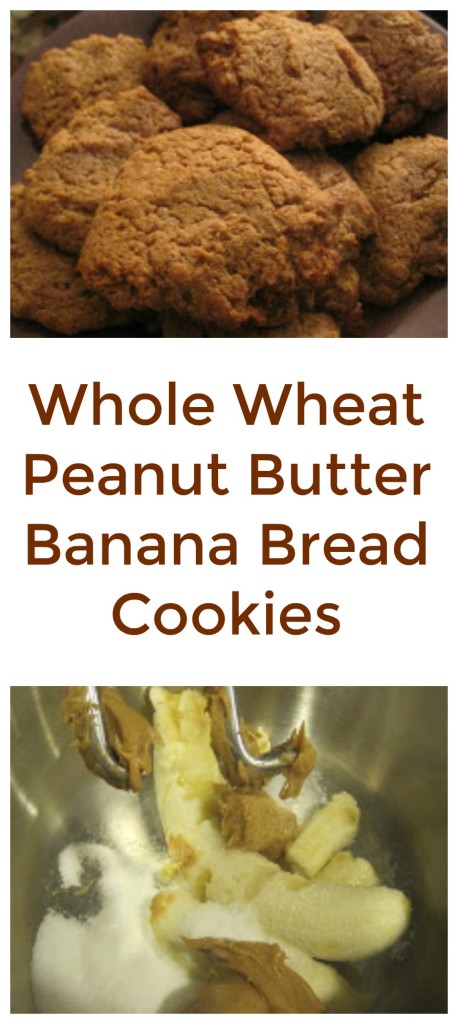 Ingredients
Combine:
1T of Baking Soda
1T of Baking Powder
2 c Whole Wheat Flour
in a bowl and mix ingredients together.
In a separate bowl combine:
2 ripe bananas
1/2 c of peanut butter
1/2 c Sugar
1/2 c Canola oil
Mix together until all ingredients are thoroughly blended.
Combine the wet and dry mixtures until batter is formed.
Let chill for 30 minutes if desired.
I just made them right away.
Bake 350 degrees until edges are golden brown
and centers are cooked. (approx. 10 min)
A Tasty Variation to these cookies is to add sunflower seed or chia seeds as a topping or mix it right into the batter.
Let me know if you love them!