This is a sponsored post. Sylvan Learning provided us a free session in order for us to make an educated review on their Sylvan EDGE program.
Soon you are most likely going to be planning your child's summer. There are three main questions that we ask ourselves when making these plans. 1. Will it be fun for my child? 2. Will my child benefit/learn from the experience? And 3. Will it be worth the money I will spend for my child to attend? When I was looking at programs for my son, I was having a difficult time learning exactly what would be involved in various camp experiences so I didn't know if my son would like it, if he would get something out of it, or if it would be a cost value.
Sylvan Learning has a program called Sylvan EDGE, which offers STEM courses that provide education in Robotics, Coding, Math and Science. The program sounds amazing,but I didn't want to take the risk not knowing what the programs involved. Sylvan Learning invited my son and I to their Naperville, Illinois location to participate in a Robotics course so that we would know what to expect. I will say that we went in having no expectations and left ready to enroll right away. These programs will make you and your child incredibly happy while providing a competitive edge in science, technology, engineering and math, or "STEM" learning. The earlier you can give your child fun, hands on experiences with STEM, the better you can set your child up for success in advanced classes and in fast-growing, high-paying careers.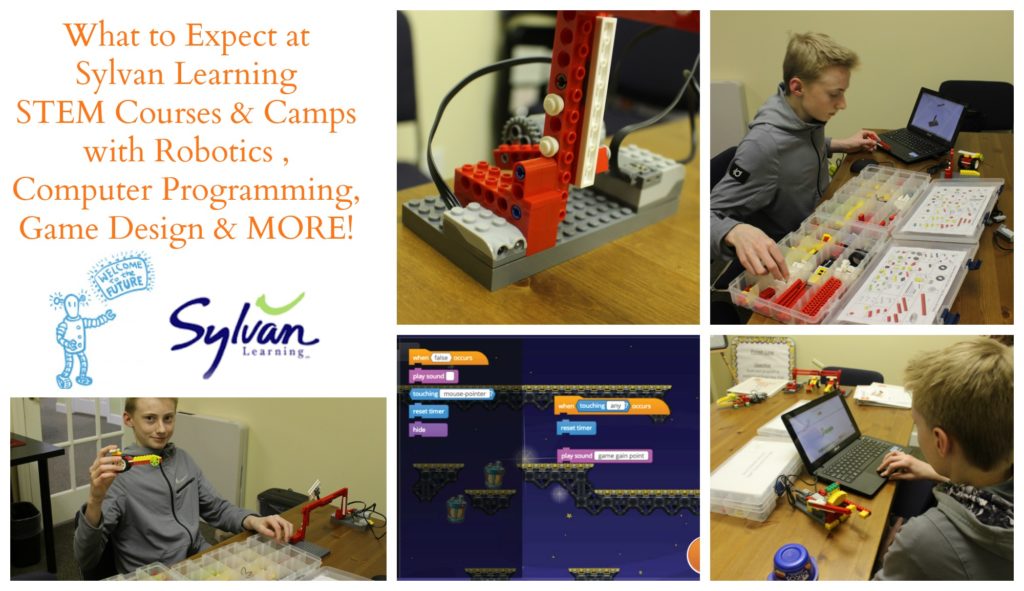 My son has been a LEGO fanatic since the first time his little hands could snap the pieces together! We were excited to see that the Robotics courses are all LEGO based! Since my son has a lot of LEGO experience he jumped to a project that was in the level 201 courses.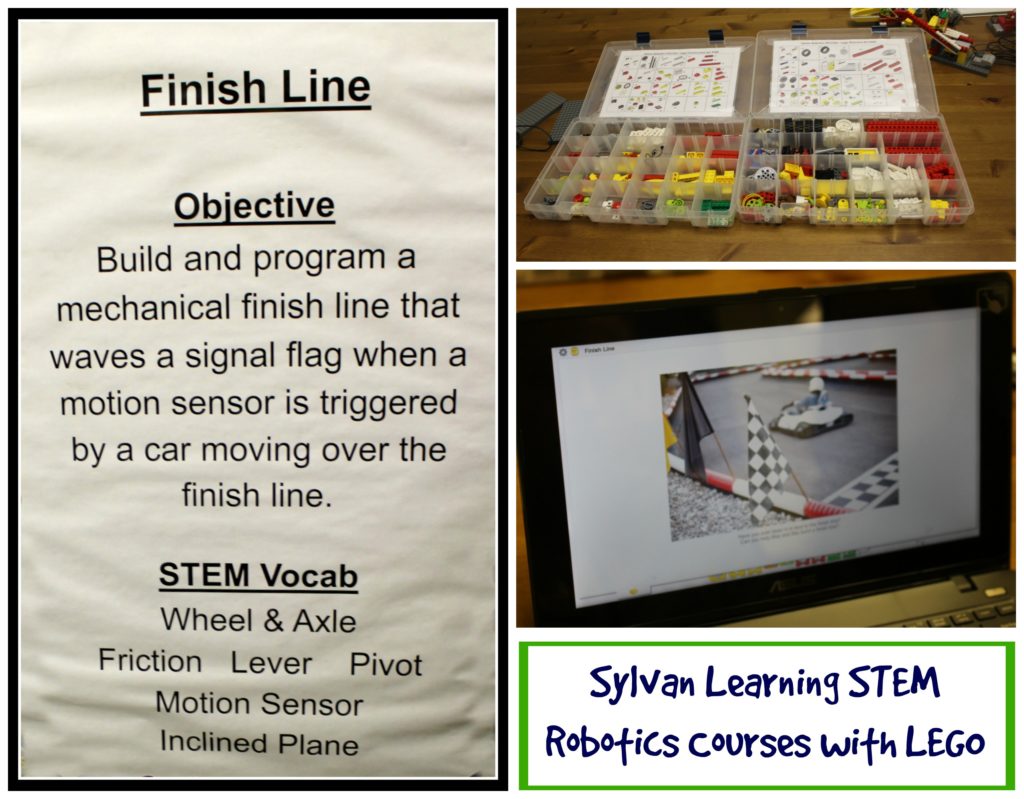 He used the information on the computer program to create a race car and a finish line.

Sylvan Learning's Robotics programs use LEGO pieces that attach to the USB ports on the computer and take commands from the specific programming written by the students. (It is INCREDIBLE!)

The finish line for the race cars had a sensor that once triggered by the car coming through, would send a signal to the top and the flag would move back and forth to celebrate the win! My son's face lit up and I have to admit that I was really excited too!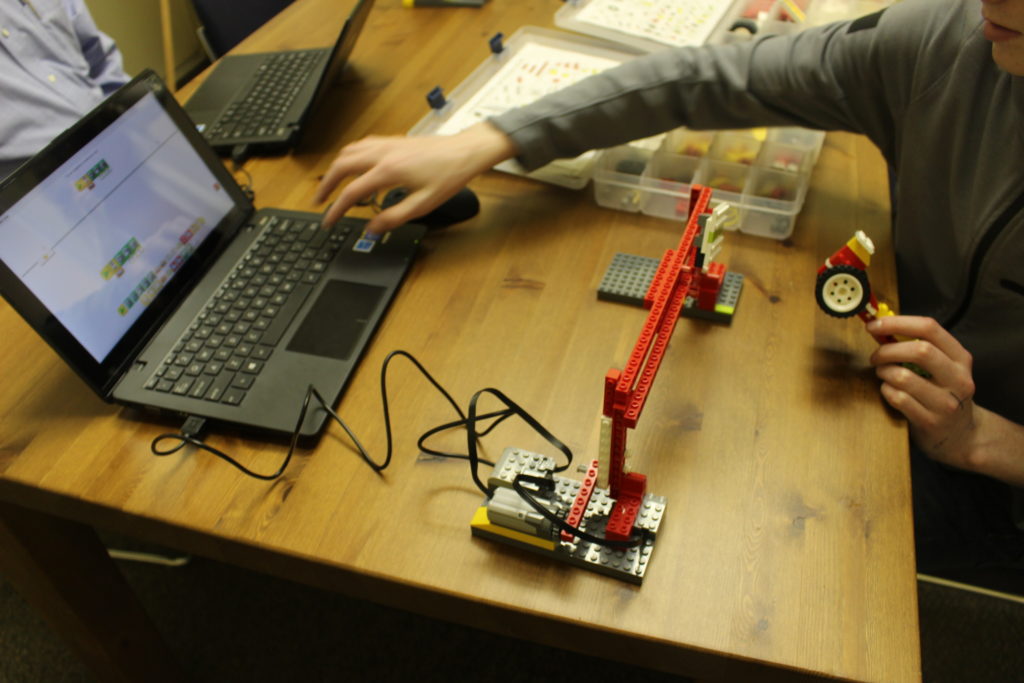 My son had a lot of fun building, but it was equally as fun for him to use different values in the programs to create different reaction times and movements from the flag! I can see that this course would also be a lot of fun in a group setting. They let the kids set up incline planes (ramps) to race the cars together and learn how to change the plane and the distributed weight in the cars to elicit different results with speed. The instructor from Sylvan Learning said that having great minds solving problems together and encouraging one another is a tremendous site to see. The kids' excitement feeds off each other. They quickly learn to use the new terminology that has been introduced and have the experience behind those terms in their education repertoire.
Here is a project from Sylvan Learning's Robotics 10 Course. It is a drumming monkey that really does move its arms to drum! The director said it is so fun for the kids to work together in programming the individual monkeys to play in coordinated beats!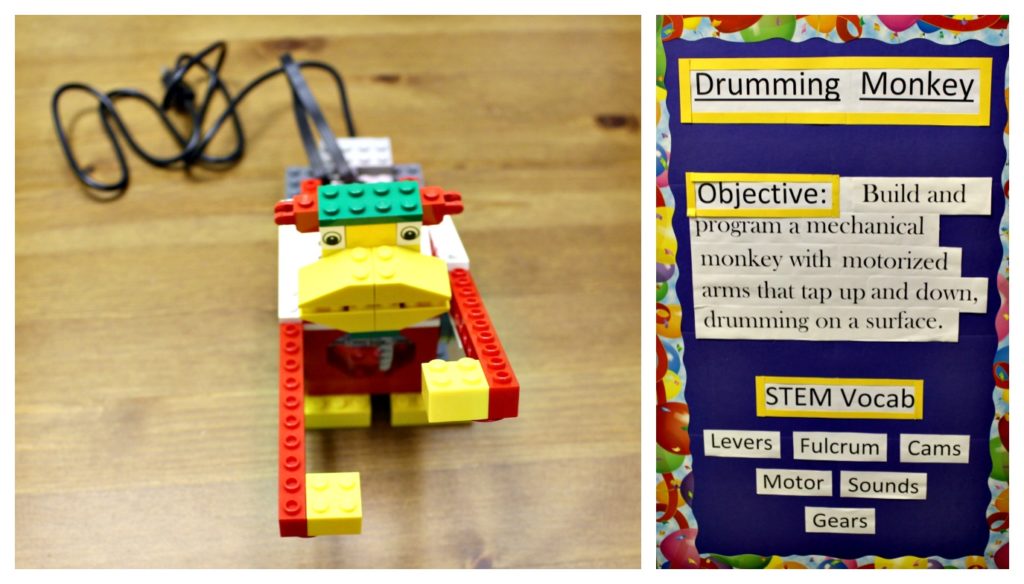 The next project my son did was from the Sylvan Learning Game Design Studio Camp, using a program called Tynker that was designed from a coding program developed by MIT. It allows the kids to use the drag and drop feature to link boxes of code to create programs for various projects.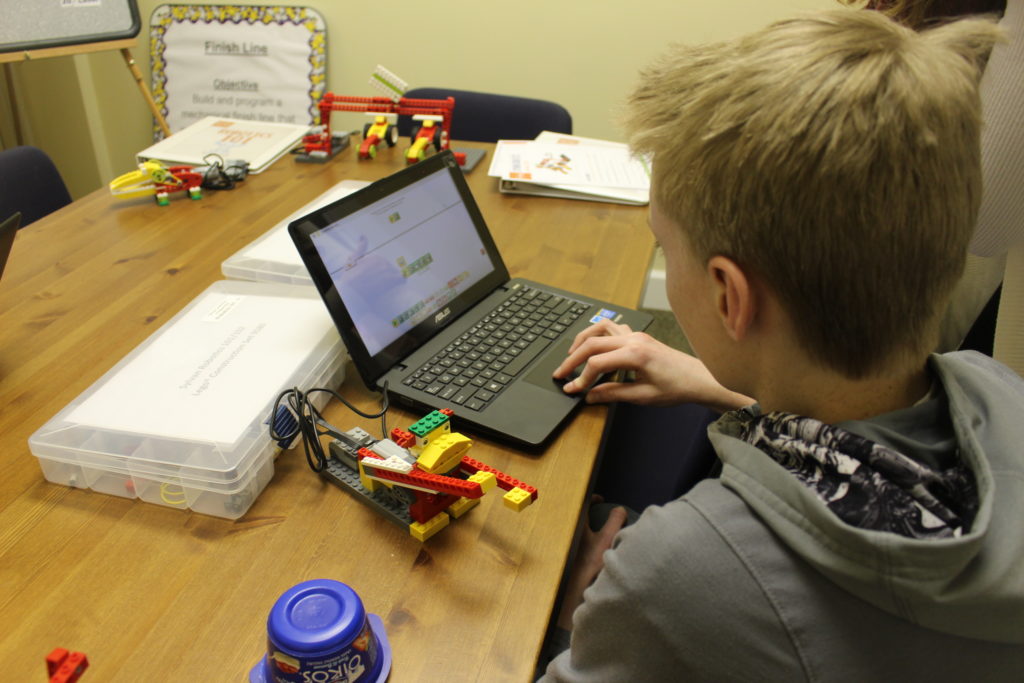 My son learned through trial and error, which types of code produced the desired results. By the end of his time, he had programmed a video game character to follow his commands.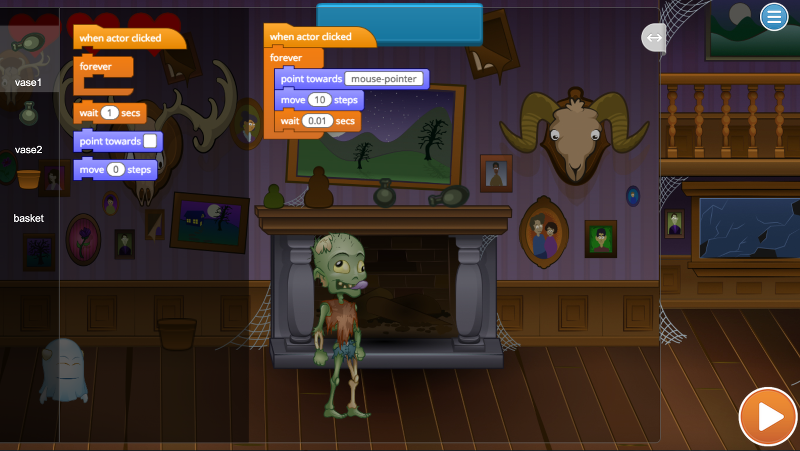 This course was not easy and he did not breeze through it. He was challenged and had to work hard at learning but the pride in every new accomplishment was heartwarming. He loved the challenges and did not want to leave!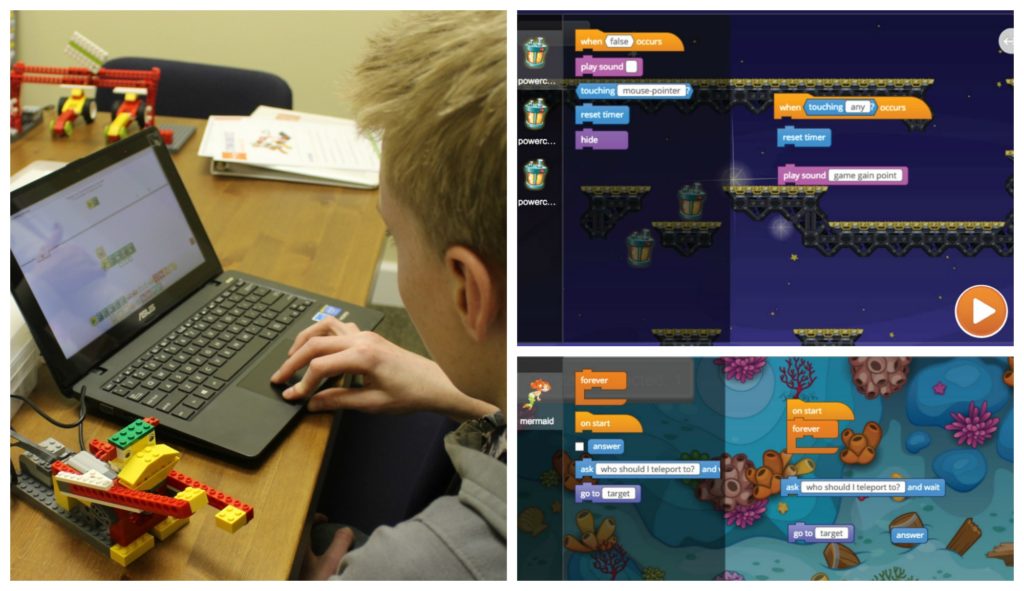 At the end of each session, the kids fill out a worksheet about everything they learned and discussed that day.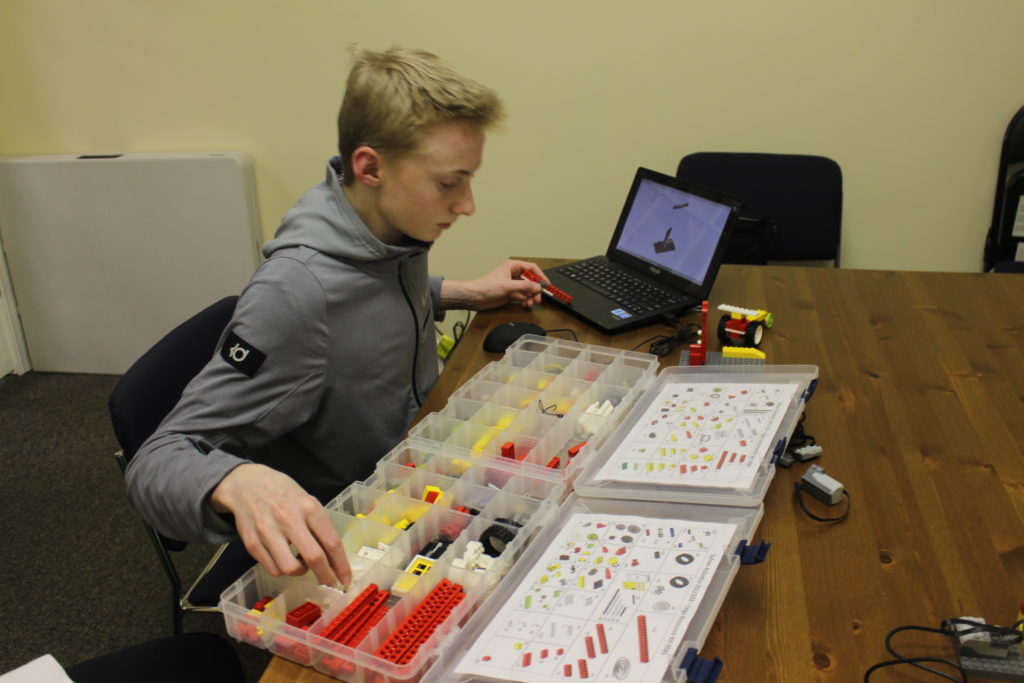 There was another intense thing that happened with my son experiencing these courses. He has wanted to be an architect since he was very young and still considers that his goal for the future. Once he experienced the opportunity to use computer coding (and mathematical formulas) to produce results, he decided to change is goal to include computer engineering. (I'm good with that!) Sylvan Learning provides a foundation of learning that is needed to compete successfully in the global workforce.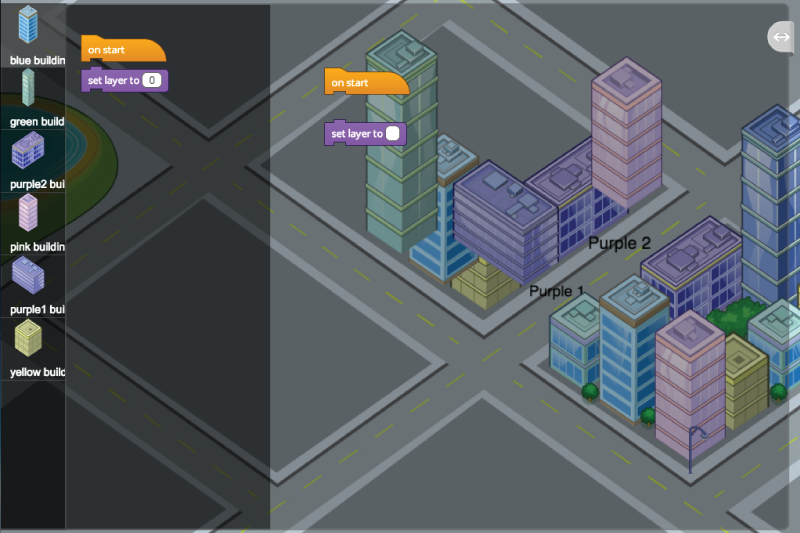 We truly want to thank Sylvan Learning of Naperville for giving us a hands on experience so that we could learn more about their programs and share them with you. If you are our area of Illinois you can call 630-778-7200 to find out when their camps are being offered for your child.
The Robotics Course includes 6 sessions (each one and a half hours long). There is a 101 and a 201 course so your child can build on their knowledge as they move through the program.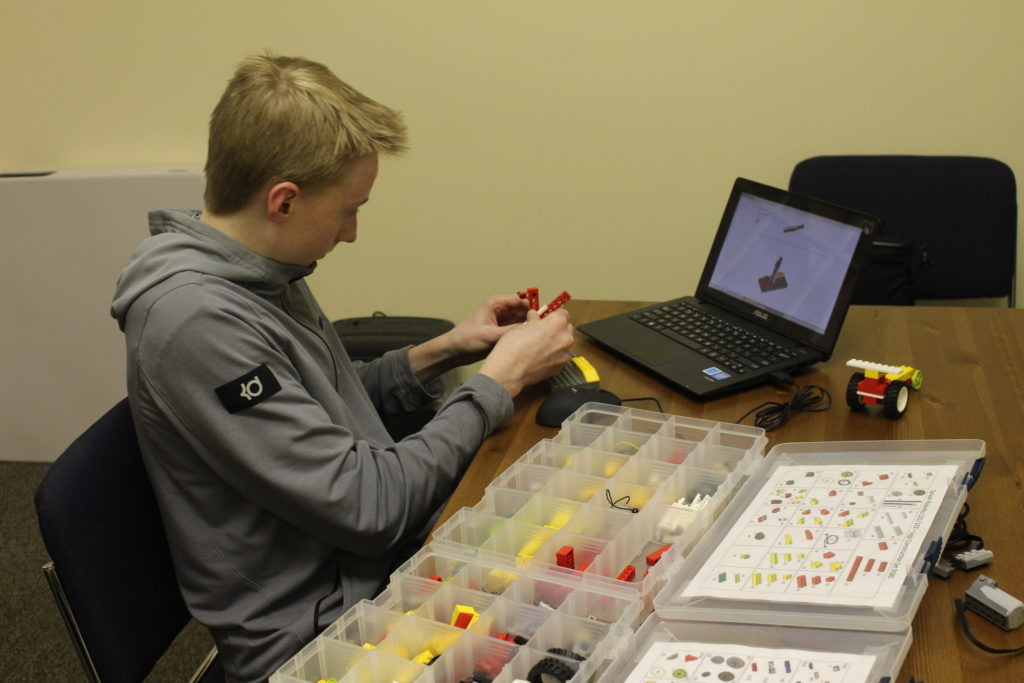 The Game Design Studio Camps run for 3 hours a day for 3 days. Student to Teacher ratios are kept at 3:1 for individual instruction and success for each child.
For a child like mine who is not afforded the opportunity to take STEM classes at his school, this supplemental program at Sylvan Learning is the perfect opportunity.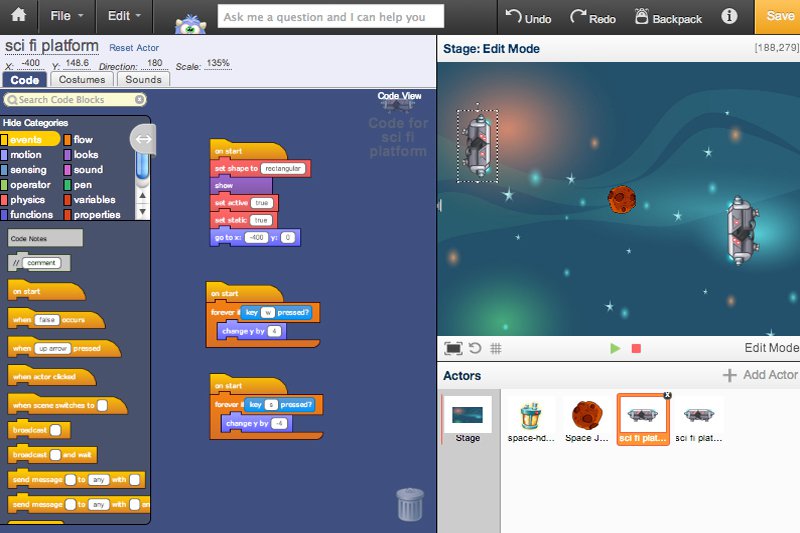 Sending your child to a program camp at Sylvan Learning is:
1. Really fun for your child.
2. An important experience that your child will benefit/learn from.
3. Is absolutely a value to your child that is worth the money you will spend.
Go to the Sylvan Learning website and find the location nearest you. Call their center and ask how you can get your child involved. You don't have to wait until summer either. Sylvan Learning has these classes year-round so that kids can stay engaged in building on the concepts and skills that they acquire. STEM is not just a buzzword, it is an important focus for our children's learning. Give your child the advantages that these programs were designed for and help them succeed in life. It is an investment in their future.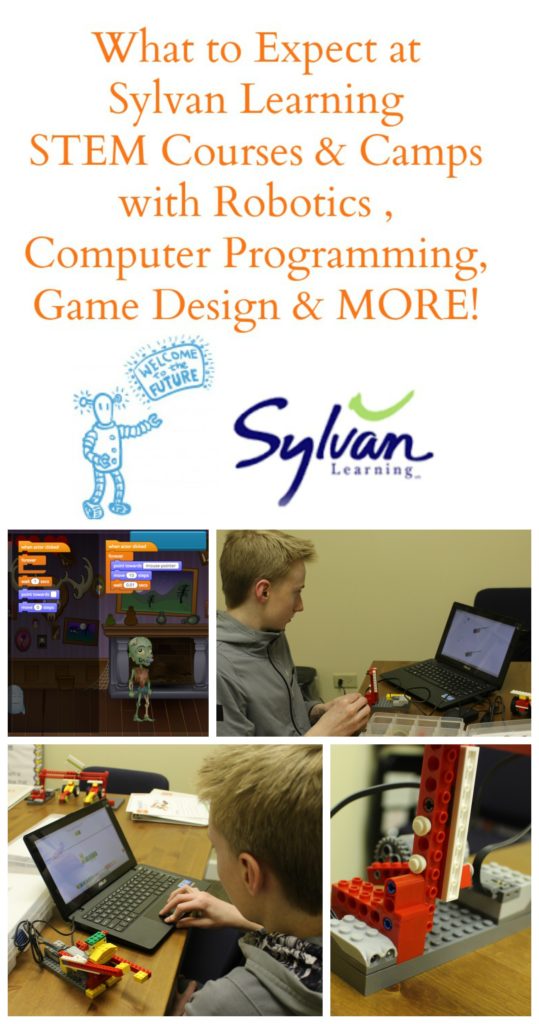 Would your child have fun and benefit from these classes?