When you hear the words Laminate Flooring it may bring to mind the outdated peel and stick tiles that do it yourselfers could easily manage back in the day with a razor blade and a single afternoon. Then came the rolls of flooring that were better off installed by professionals, but disappointed many when it took on every scratch and dent known to man. These days laminate flooring is a result of science and industry making great strides in home improvement. If you haven't checked out your options yet and you have a floor remodel project, you are in for a pleasant surprise. Not only is it solid and long lasting, but like its predecessors, it is inexpensive and easy enough to install yourself!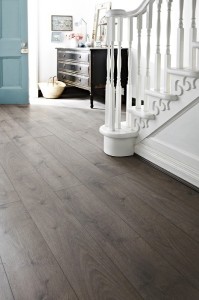 The reason I like the idea of laminate flooring is because it looks like real wood! When I saw up close how real it looked I was shocked. I was also a little begrudged knowing that my home full of real wood is in disrepair and needing a lot of work. With laminate I would not see the same wear and damage.
After running a child care in my home and now having two active boys and their friends running through the house, I should have opted for commercial grade floors in gorgeous laminate! Like this . . .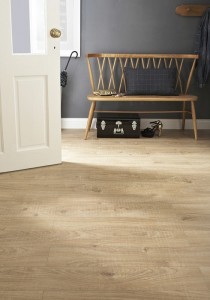 Now that I know about this option I am definitely keeping it in mind for our future renovations. I would especially love to see it in the basement for a perfect recreation area floor solution, but honestly, every room needs something this durable. In the bedrooms from rearranging furniture and unchecked spills the wood has suffered. And look at the damage we did to the kitchen floor from sliding the refrigerator out without thinking during a power outage! (OUCH! – Yes, all those lines are deep scratches!)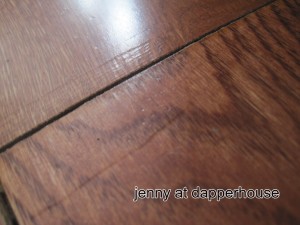 I would love this dark and light Walnut Style instead of the orange tone wood I have right now. It would look good with many paints and cabinets!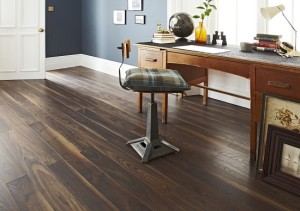 Laminate does not only lend itself to the look of wood. There are gorgeous choices from stone to mosaics that can be used for any design solution.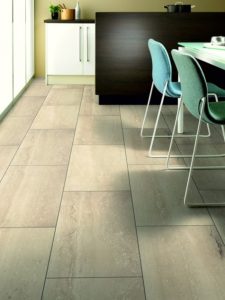 I like to window shop at toppstiles.co.uk because of the great designers tips and pictures they have on their site. I have to start a pinterest board for my flooring redo ideas!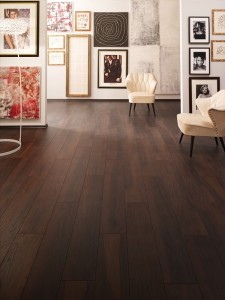 If you have laminate flooring and want to share your experience please leave a message in the comment section! Thanks dapper friends.