When presented with the opportunity of possibly doing a review for litographs I could think of nothing better. As an avid reader my entire life I have been  privileged to read the classics a few times over. My passion for reading and literacy is prominent in my life even today as a person and as a child educator. What better way to express oneself than through wearing the actual text of favorite classic books! You can truly read the text from the book on the t-shirts!  Even better is that the tees are literary art with the negative space taken out of the text forming a picture that relates directly to the book printed on the tee. Doesn't this sound remarkable? Are you curious? Here are some pictures of the tee that I was given as a gift from litograph.com for my review. Can you guess which classic story I am wearing?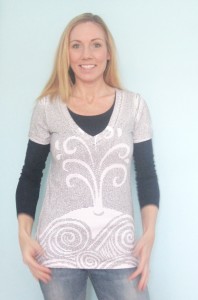 Have you guessed yet?
How about a little text to give you another clue . . .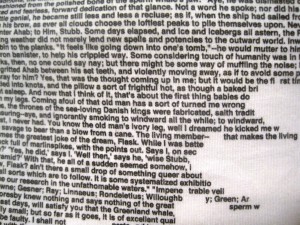 If you guessed Moby Dick then you are correct my friend!
Isnt this such a great design? An artistic rendering of Moby Dick in the Text of Moby Dick. Brilliant.
Check out the other tees I am going to be purchasing for myself when the warmer weather finally comes to Chicago. . .
On the Origin of Species (front and back of tee)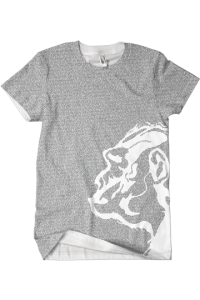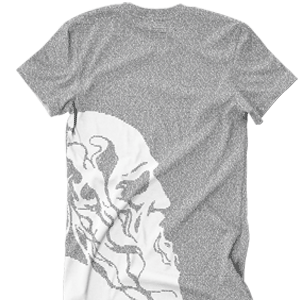 The Great Gatsby (Front and back of tee)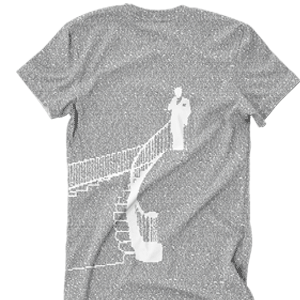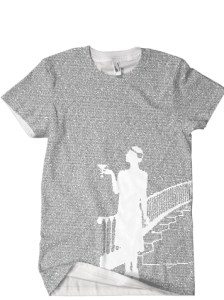 And there are many more really cool designs that you should definitely check out on their website. And while you are there, you can look at the many, many, outstanding posters that they have done in the same style but in many more designs. You will be blown away at how cool these are and how great they will look in your home or office. From nurseries to corporate offices these posters fit the bill with their professional look and playful feel. Definitely unique and I love that!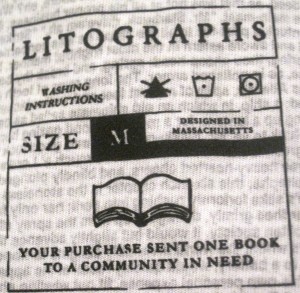 Just as a side note; every tee is printed uniquely and manually therefore do not expect that yours will look exactly like the picture. I really love that they are each made with individual character. Here is a picture of the side of my shirt so that you can see the one-of-a-kind detail that you can expect when ordering. It is not a flaw in the design, merely an affect of screen printing.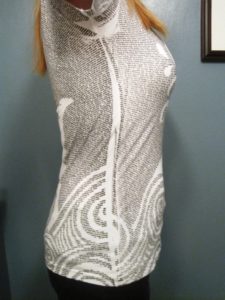 *This post is sponsored by litographs and @brandbacker. The opinions expressed in this review are truthful and my own. They may differ from yours. Regardless of receiving a tee to review free of charge I am not under any obligation to write or publish a positive review. I personally recommend this company and their products!
LIKE THEM ON FACEBOOK FOR CONTESTS, DEALS & PRODUCT UPDATES!