Sunday dinner should be a filling meal that everyone can enjoy to relax from the activities of the weekend and get ready for another successful week. Pleasing everyone in the family can be a challenge when it comes to meals, but this classic beef roast recipe is always a winner in our home. I hope you give it at try so you can add it to your repertoire of meals in your home as well.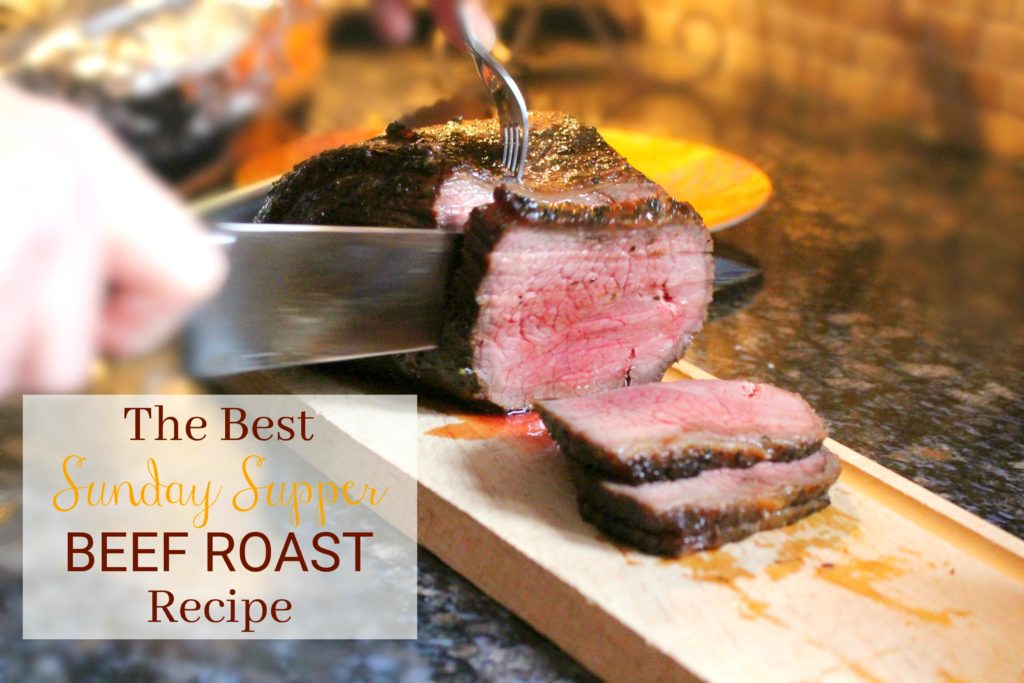 Ingredients:
Beef Roast between 5 – 10 pounds.
Marinade: 
 3/4 cup olive oil
1/2 cup of Worcestershire sauce
3 TBS Dijon Mustard
fresh juice squeezed from 1 lemon
1 TBS honey
Dry Rub: 
course salt
freshly ground pepper
thyme
dry parsley
To prep before cooking: 
5 cloves of garlic sliced in large chunks
a few TBS of olive oil for searing the roast in a pan
Instructions: 
Step 1. In the morning. . . Make the marinade and pour into a resealable bag.
Step 2. Use a small knife to make holes in the meat on all sides.
Step 3. Add the roast to the bag and massage it in the marinade for a minute.
Step 4. Put this into the refrigerator turning the back a couple of times when you have the opportunity.
Step 5. At about an 1 1/2 hours before you are ready to eat, remove the meat from the marinade and set it on a plate.
Step 6. Take the pieces of garlic and push them into some of the holes in the roast.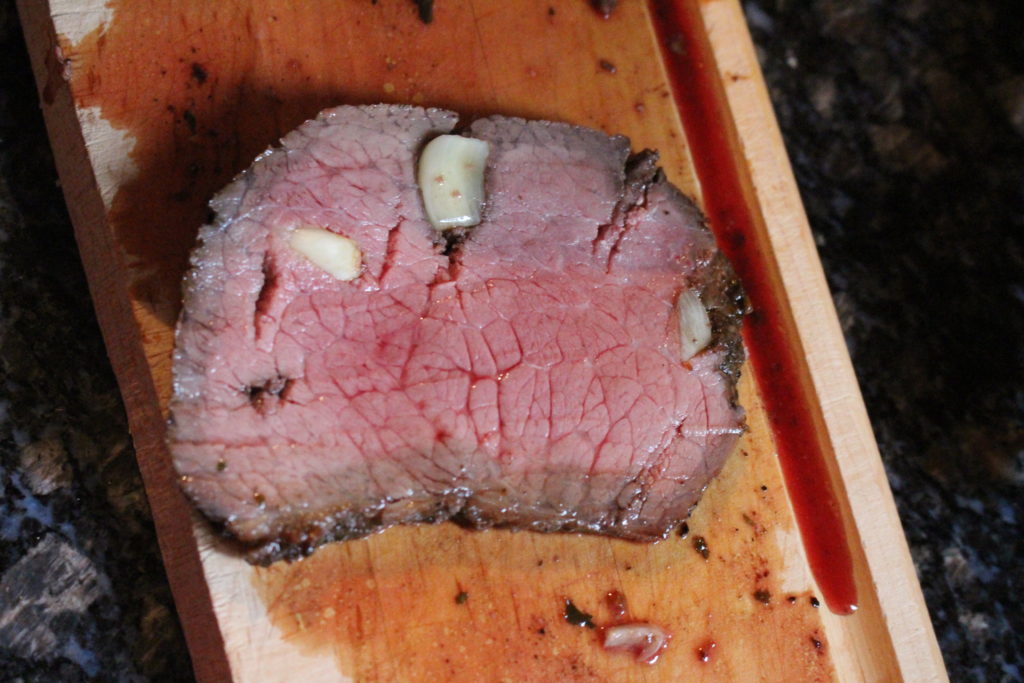 Step 7. Use the dry rub ingredients to cover all sides of the roast.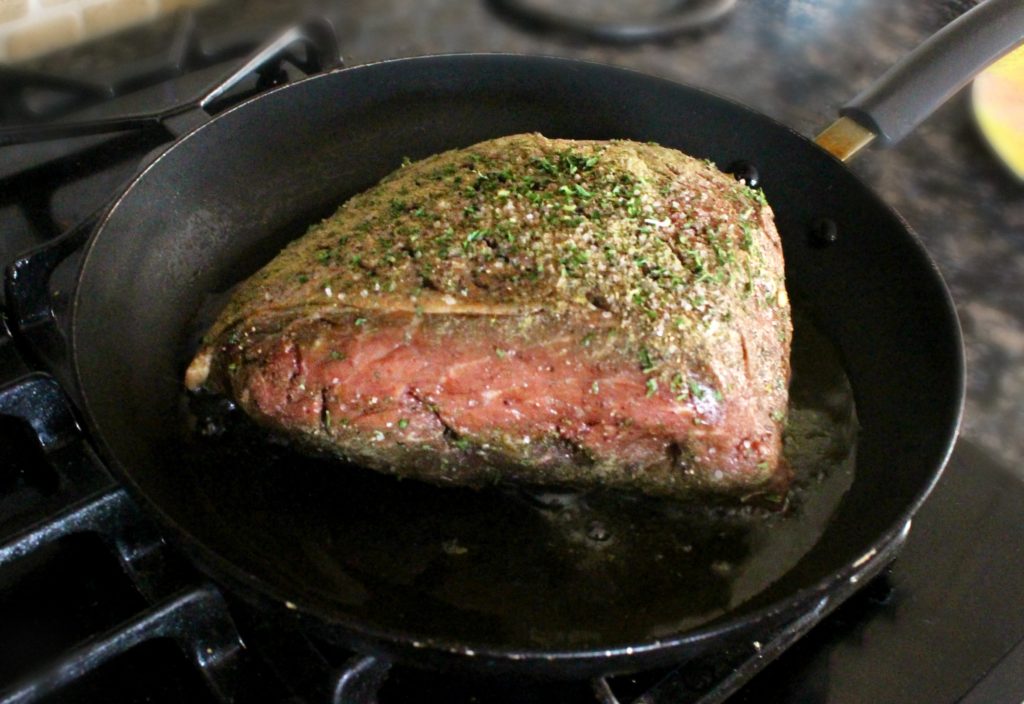 Step 8. Sear the meat on all sides in a pan of olive oil on medium high.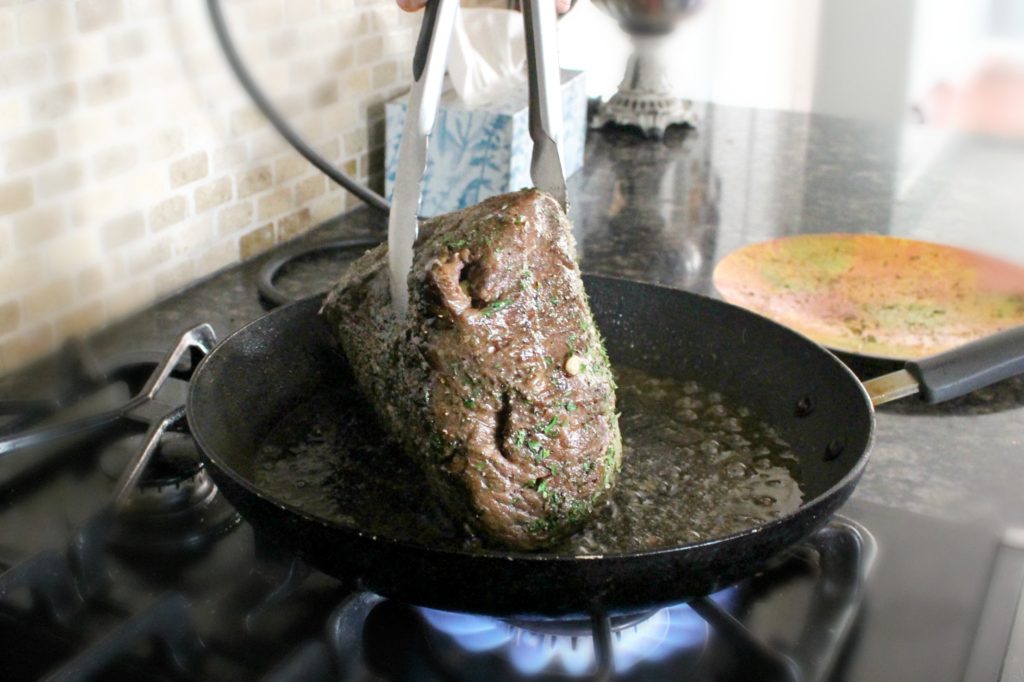 Step 9. Set the roast on a roasting pan and put it in the oven to bake at 375 degrees for about an hour (20 minutes per pound).
Step 10. Once the roast is cooked (use a meat thermometer and be sure that the meat is at least 145 degrees in the center), remove from the oven, cover with foil and let it rest for about 10 minutes before serving.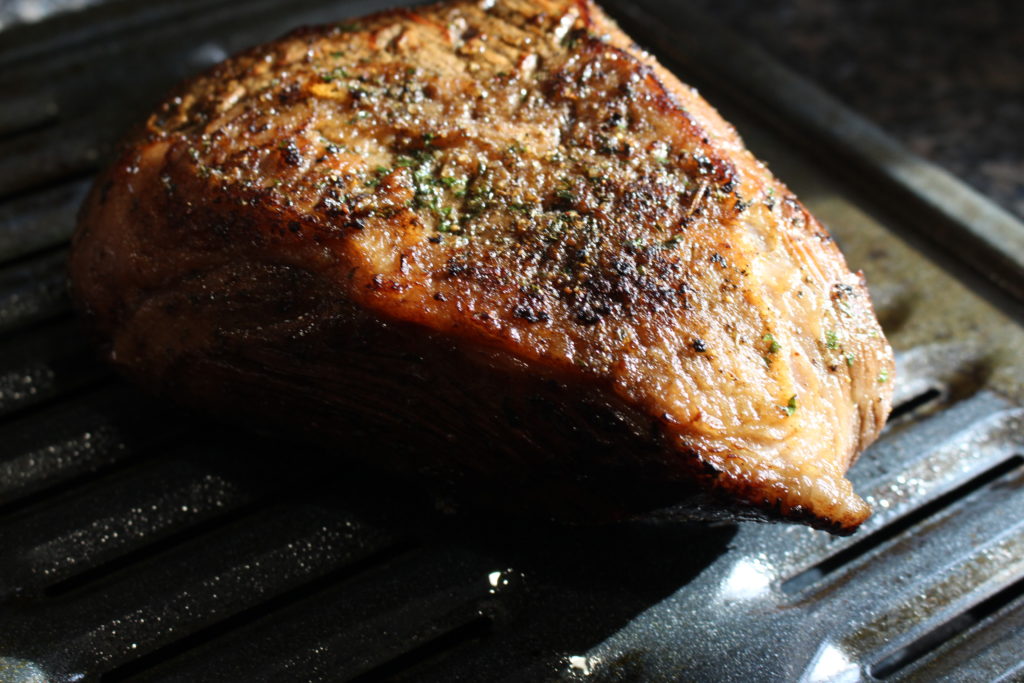 Pin this for later. . .