The 2017 Mitsubishi Mirage Review – Small Car Big bragging Rights
By: Paul Temcio
If you are looking for an affordable and fun car I would suggest the smart and stylish Mitsubishi Mirage. It is the most fuel efficient non-hybrid (gas powered) car in America with bragging rights to a gas mileage of (36 MPG). It is a smaller car, great to run errands with and to drive friends and family around. In my opinion it may not be 100% optimal for hauling car seats, diaper bags and strollers due to its smaller size but it does come with rear locking doors and LATCH child restraint system if you want them. This is a perfect car to get around easily and efficiently. We enjoyed driving the Mirage.

Comfort
This Mirage SE is a 5-door hatchback in wine and black. The interior is really gorgeous from the design to the stitching in the seats. Check out the comfort features here.
Technology
You will appreciate the Bluetooth hands free phone system with steering wheel mounted controls. It has front wheel drive, manual stick shift and rear camera for backing up and parallel parking. The Mirage also has a cd player, stereo, power windows and locks, and push button start. Take a look at all the technology available in the Mirage.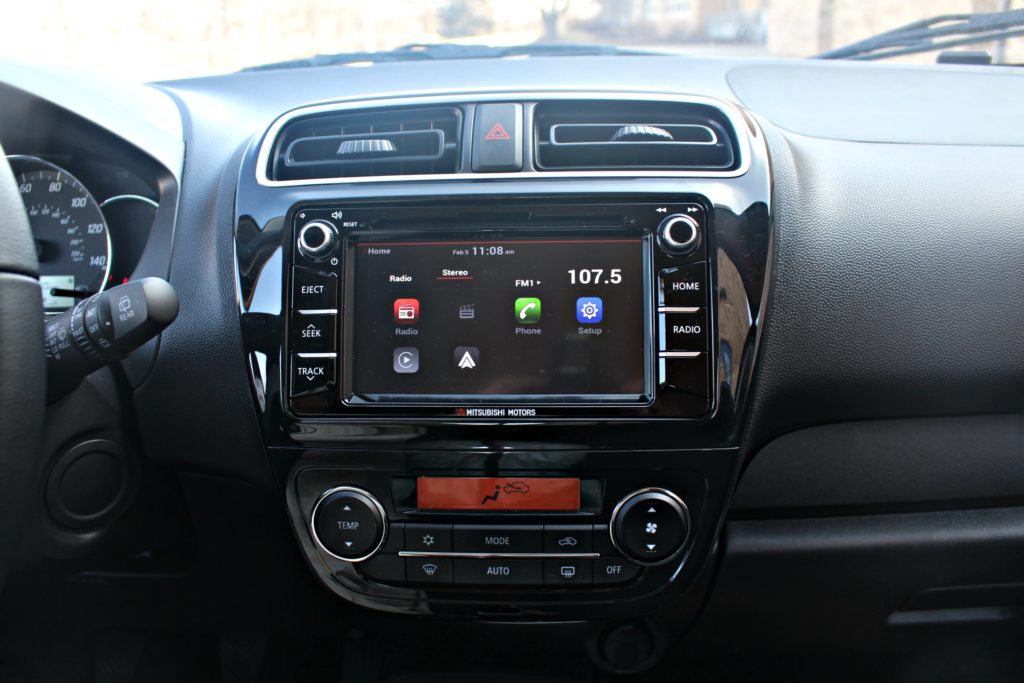 Safety
The Mitsubishi Mirage is very safe featuring airbags, Active Stability Control, and Hill Start Assist. It also has knee airbags for the driver and front dual airbags, tire air monitoring system and a panic alarm feature. But that's not all. check out their website to see a list of incredible safety features and a whole lot more!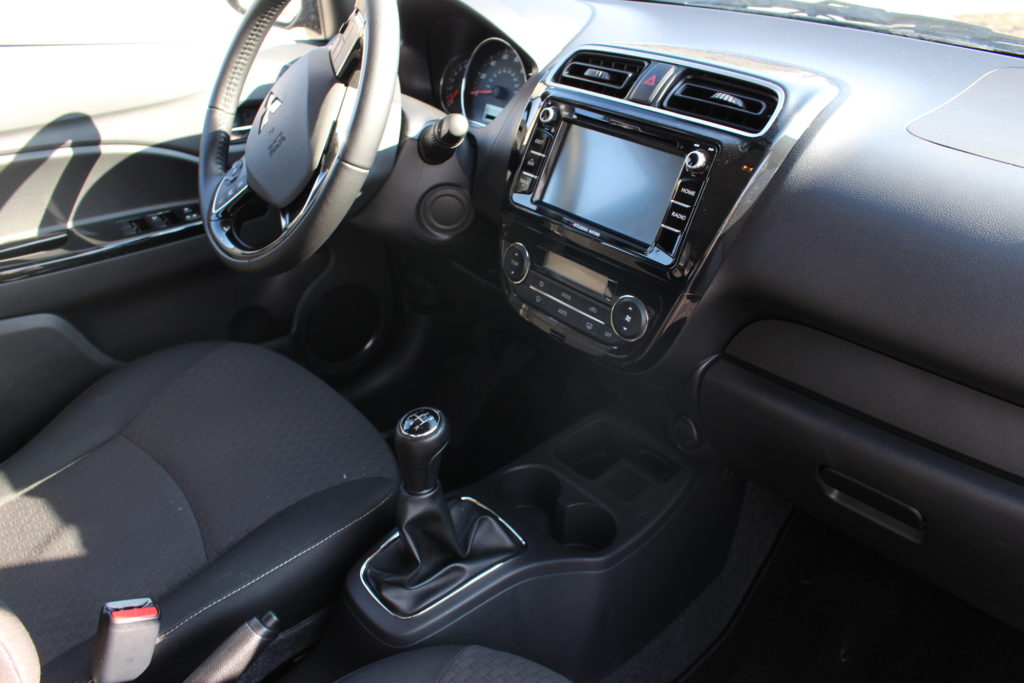 I already touched on it but you can lean more about it's efficiency here.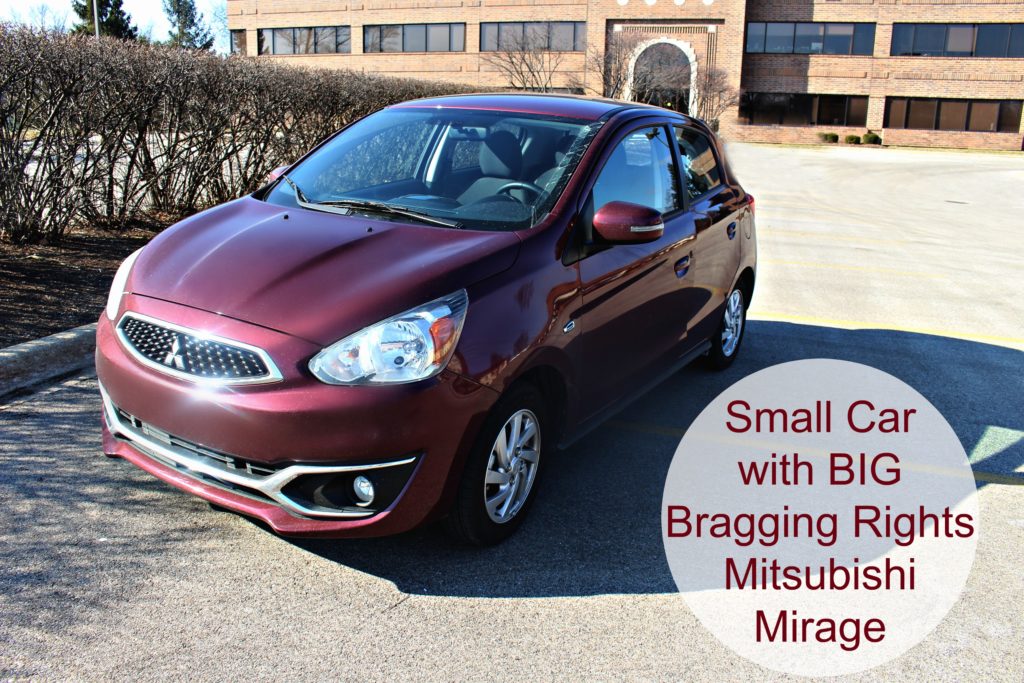 What do you think about this awesome little car with BIG bragging rights?
Have you driven a Mitsubishi Mirage?