This shop has been compensated by 

Schwarzkopf

 #KeratinColor #KeratinCares
I was ready to do a messy braid tutorial for you so I set up the camera to take photos of the back of my head. This is when I saw the color differences in my hair! It was more of a contrast than I had known. I had been growing my hair out for a long time (taking advantage of the two-toned ombre look) but since my hair comes in naturally light blonde in the front, I didn't know the contrast was so pronounced. I decided that I wanted to even out the color and have it be more uniform from the roots to the ends.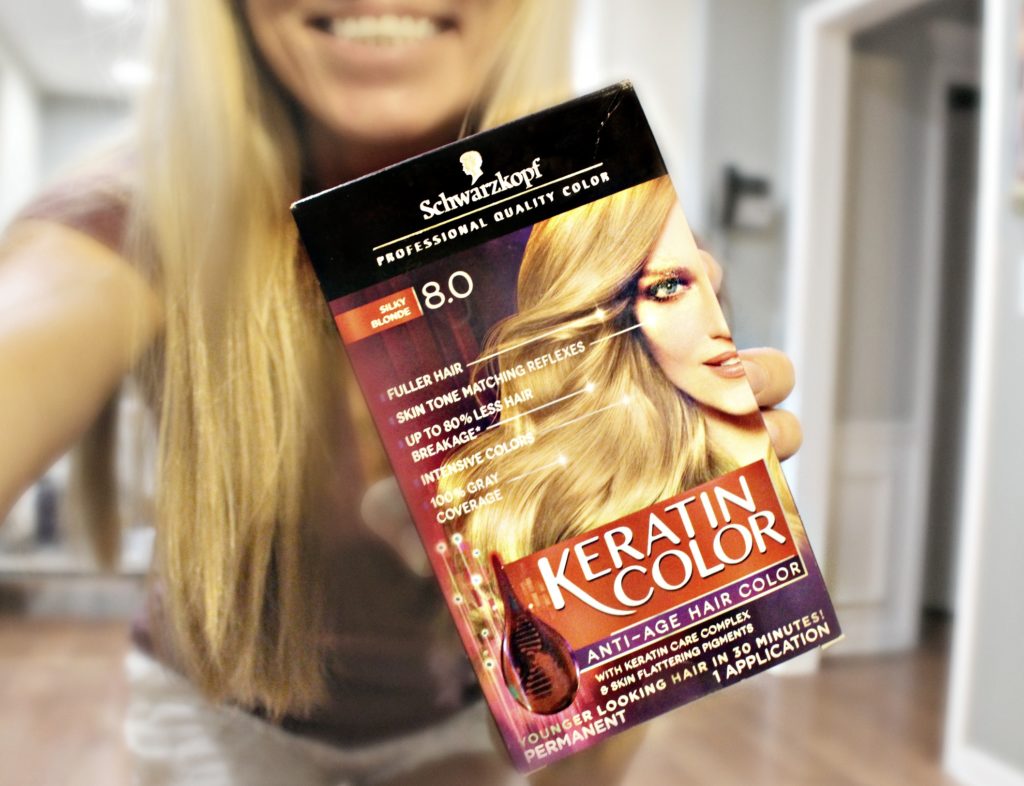 I didn't want to wait to get my hair done (because I am impatient like that) so I ran up to Walmart to get hair color.
Schwarzkopf Keratin Color
is known to care for your hair. It prevents damage with 80% less hair breakage than other brands. It also completely and evenly covers grey.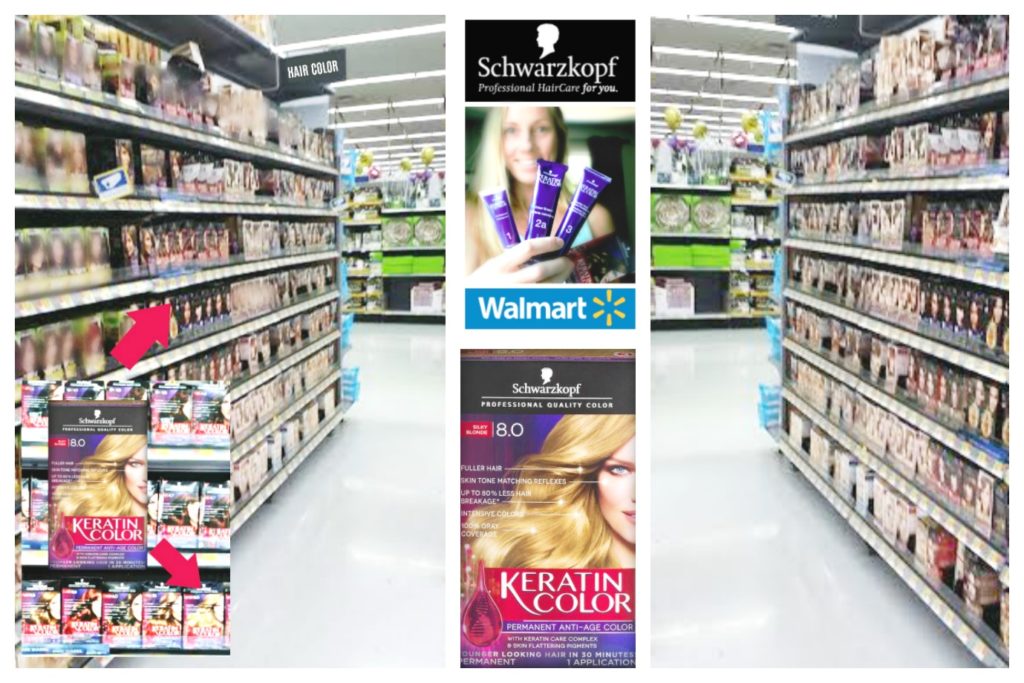 I have long hair and din't want to risk damaging it so I went with
Schwarzkopf Keratin Color
in Silky Blonde. I like that it has a pre-treatment for helping the color take more evenly and prevent breakage at the ends. Since my hair was so many different shades and is more porous at the ends, I was grateful to have this pre-treatment. I followed the directions in the kit. . .

and BOOM! A new color with lots of shine and a healthier feel than before I used it! I was really happy with the results. Everything was evened out and the new colors are gorgeous and intense!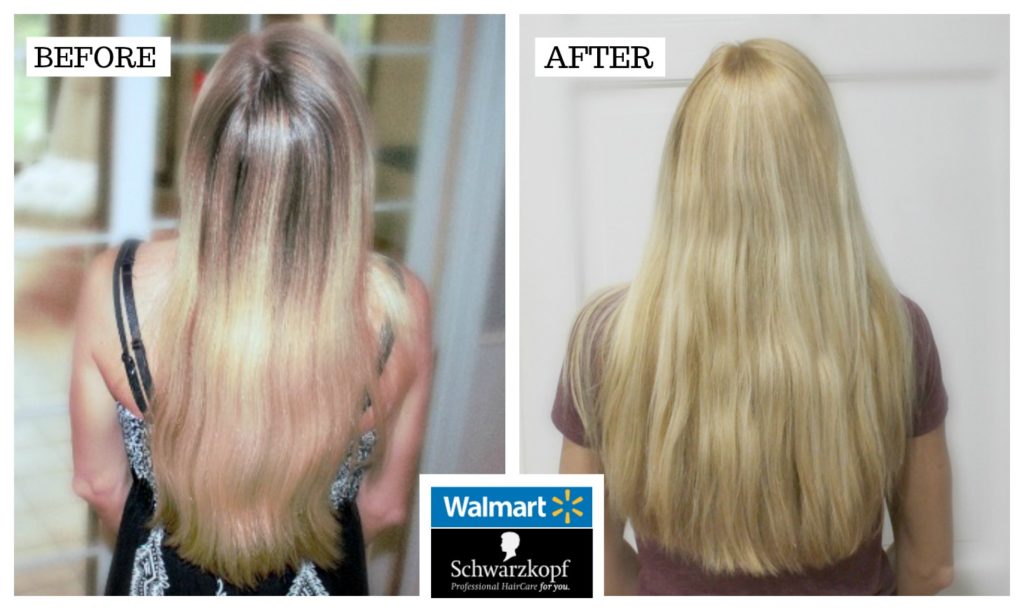 Now for the Messy Braid Tutorial (with my new hair!).
Step 1.  Use your fingers to rough up hair at the roots for volume. This also helps the hair not lay fine and perfect because you want it to look messy.
Step 2. Use a center part to divide hair but don't have the line be perfectly even.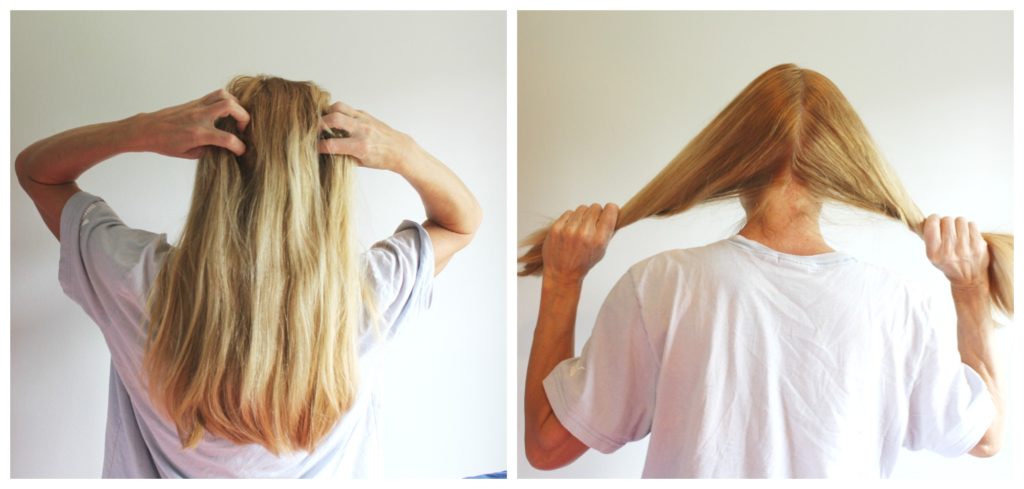 Step 3. braid hair on the ear rather than behind it. Use a light weave rather than a tight one so that they braid is loose.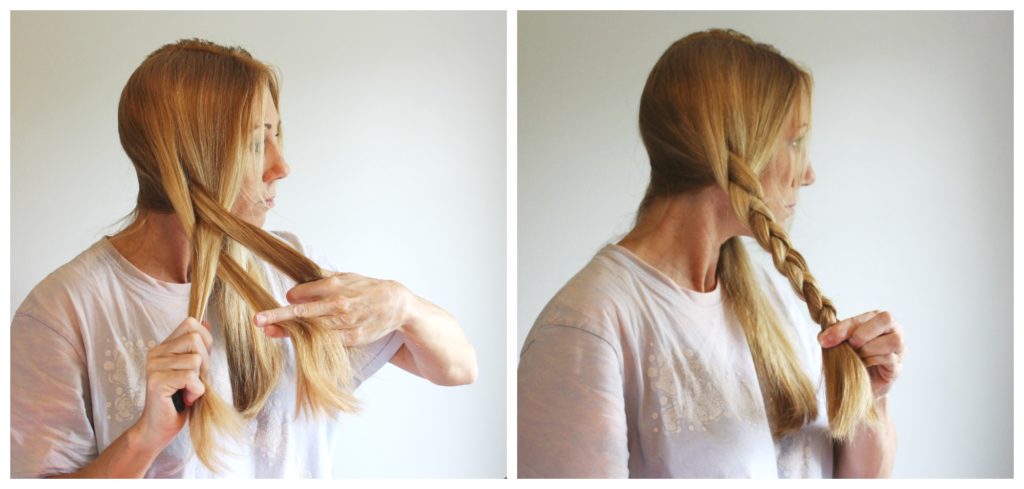 Step 4.  This is the tricky part. Pick a strand of hair near the center of the bottom hair sticking out. Gently pull the hair while you help guide the braid upward toward your scalp. (This will give it a messier look.) Repeat this step with two more strands. (Three total.)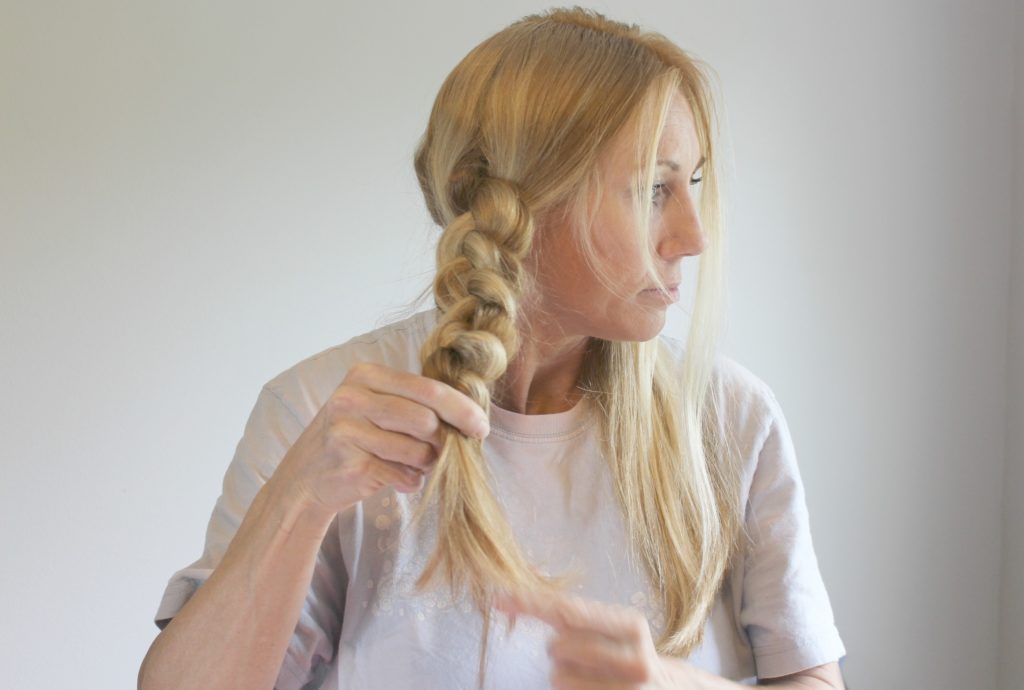 Step 5. Use a hair tie to secure the braid. Take the long pieces of hair that you pulled in step 4 and wrap them around the hair band to cover it with your hair. Tuck the end into the hair band to keep it from coming loose.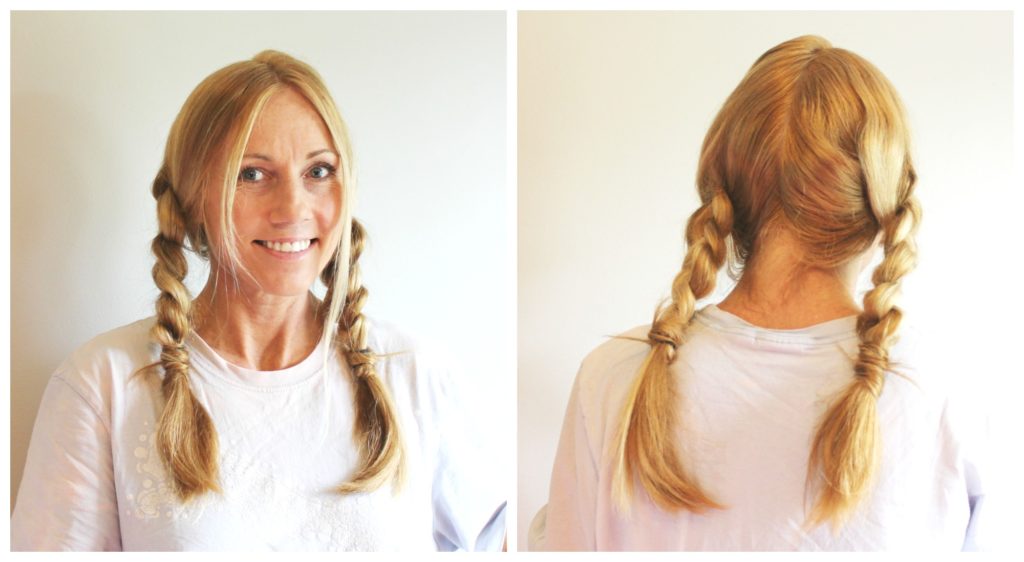 Step 6. Repeat on the other side!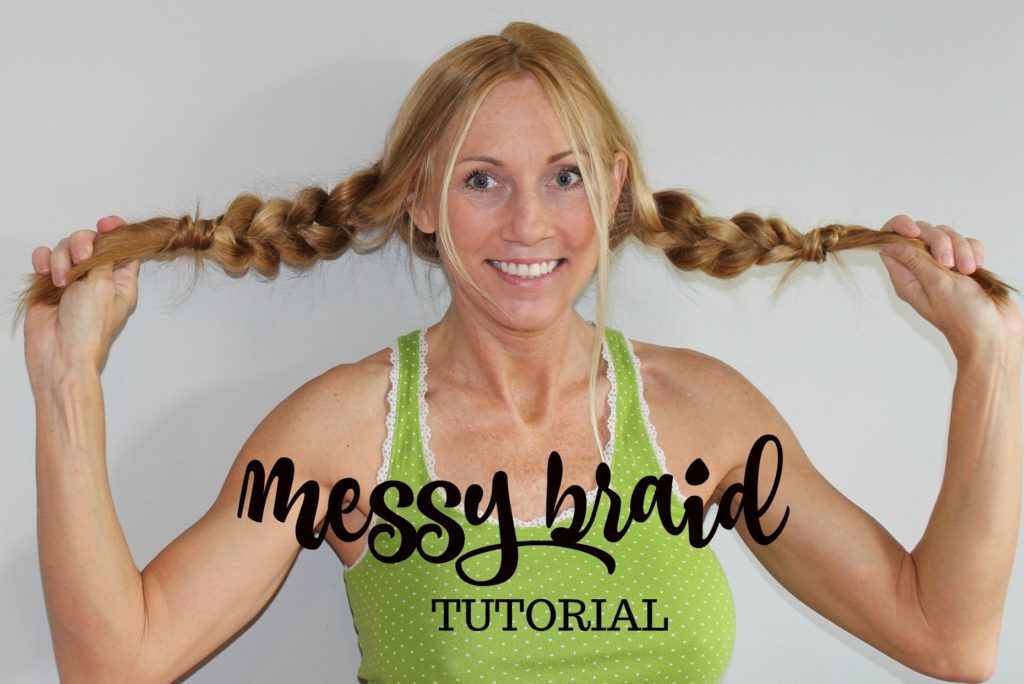 You can follow me on Instagram @dapperhouse
Please like us on facebook: