Time in the winter season becomes even more of a precious commodity, winter months tend to increase the demand on daylight hours. Parents find it extremely difficult to find work-life balance especially when you have young children. Most of family time gets divided between work, school, children's homework and activities and other responsibilities.
Most Parents Evenings and school activities also take place between the months of September to December. Weekends should be breathing time for parents but between ferrying children to birthday parties, karate and ballet classes; it seems as if parents are forever dancing a pirouette balancing activities with time.
Winter impacts the children as well, shorter days, means less time out in the fresh air and more time spent indoors. Entertaining children indoors is hard work for parents, especially on rainy, wet days. Winter brings with coughs, colds and sick children who need to spend more time in bed at home.
Time-management means spending quality time with the children slips down the to-do list. In this article, we explore ways in which we can spend more quality time with our children during the winter months.
Read Together
Reading together is a great way to bond with your child, don't just read at bedtime. Make reading a go-to activity for any time of the day. It doesn't matter how old the children are, they always love to snuggle with you on the sofa under a warm blanket. Encourage children to read with you, you can develop their imagination by using pictures to create a story, use different voice intonations to tell the story, become a character in the story and act out the scenes. This could lead to enacting the scenes with make-believe props.
Reading together like this will help you spend time with your children, be it just ten minutes, you can put them into the reading mood and then leave them to continue reading whilst you focus on other tasks. Time spent doing short and focussed activities help children to bond with you as well as develop an enjoyment of the activity. Reading could be so much fun; this will not only keep them entertained in the winter but will also help them in their educational journey.
Spend Time Outdoors
Winter days are extremely difficult for children, shorter and wetter days mean spending more time indoors. Fresh air and plenty of sunlight are important in the growth and development of children. They need to spend time outdoors especially during the winter when children may be taking in far too much screen time.
The weather may be perfect to spend time outdoors in the garden, however, the children may be unable to spend time outdoors due to the overgrown grass.  Often the garden is overgrown in the wet winter months, it's usually raining on the weekends and too dark to mow the lawn after work on weekdays. It is often good to have an area of your garden with artificial grass; this frees you from mowing the lawn on sunny weekends allowing you to spend more time with your children. It also allows the children to play outside without the worry of having to mow the lawn before they can play outside.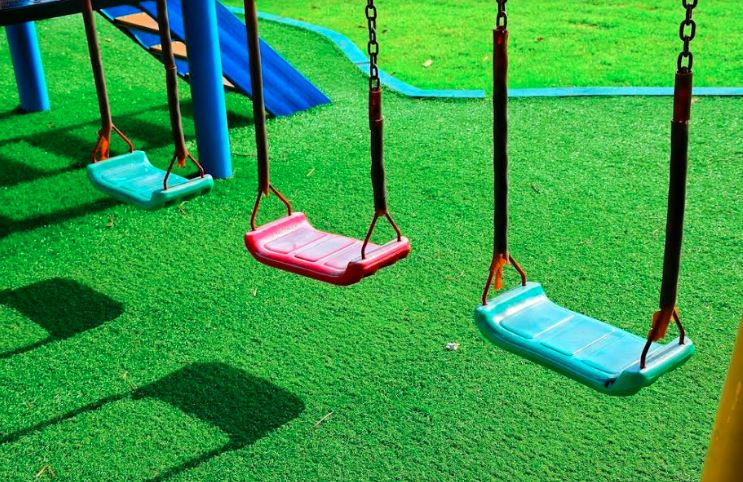 You can also take your children to play areas with artificial grass; this will give them a real outdoor natural experience. Artificial grass play areas around Essex are especially popular with parents and children.
Cook a Meal Together
Cooking a meal together is a great way of killing two birds with one stone. You can cook as a family and also entertain and bond with the children. It may seem more time consuming to begin with, but if you make it a consistent family activity you'll find children can take on greater responsibility in helping to clean up and tidy away.
Cooking together is a great way for you and your children to bond together as well as, an opportunity to teach them communication skills, they learn to follow instructions and also ask for help.
Cooking is also a great way to teach your children softer skills such as how to follow a recipe, prepare food such as chopping and peeling; cracking eggs; learning to weigh ingredients accurately, improving hand-eye coordination. They can also learn different cooking techniques such as boiling, simmering, frying and roasting. The best part is learning how to clean up and put away. Teaching them to clean up after themselves is a very important transferable skill in tidying up their toys and their bedrooms.
Children love to spend time in your company; by involving them in the daily cooking activity they will learn to share so much more than just cooking. This is a valuable opportunity for catching up with what is happening in school with friends or during their activities, sharing their fears and anxieties.
Spending quality time with your children is vital for their healthy growth and development. Children love spending quality time in the company of their parents and carers. Constructive time spent with your children would mean teaching them self-confidence and self-esteem so vital in their life successes as well as their mental health and well-being. Hopefully, this article will help you in spending quality time with your children this winter.