* This is not a sponsored post but it does contain affiliate links. 
I love the colors pink and mint together. From clothing and flowers to candy and macaroons I think the combination of these two colors is divine! They look good in every season. They look good in glitter and matte. They are feminine and innocent and sweet. Here are some pinterest collections that I made and some products that I hand picked to celebrate being pretty in pink and mint!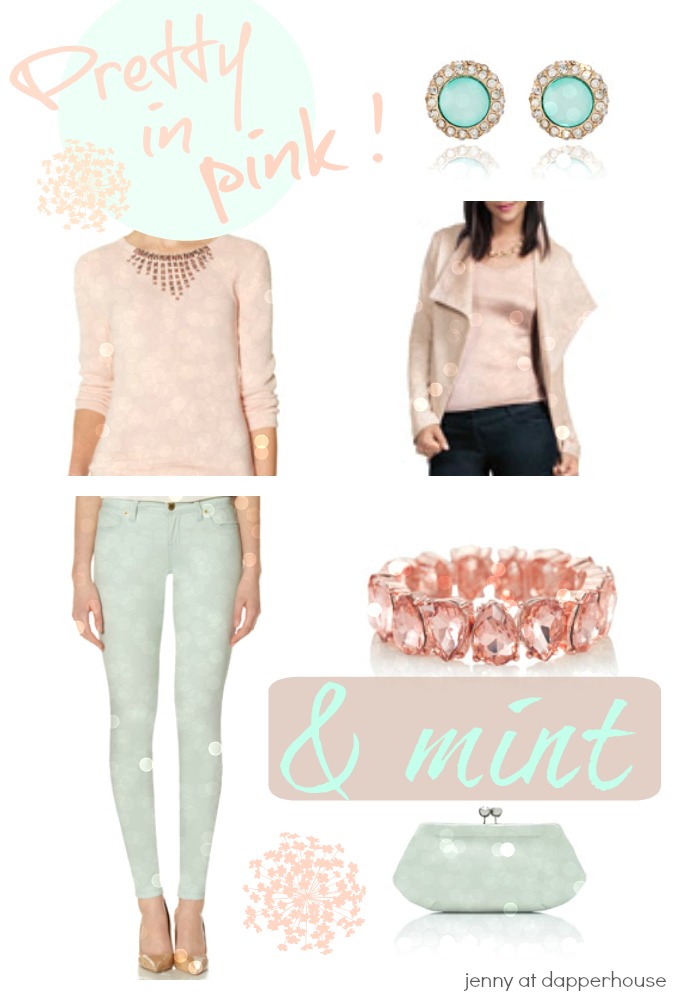 Pretty in pink and mint! All the clothing and accessories in the above image, are from . . .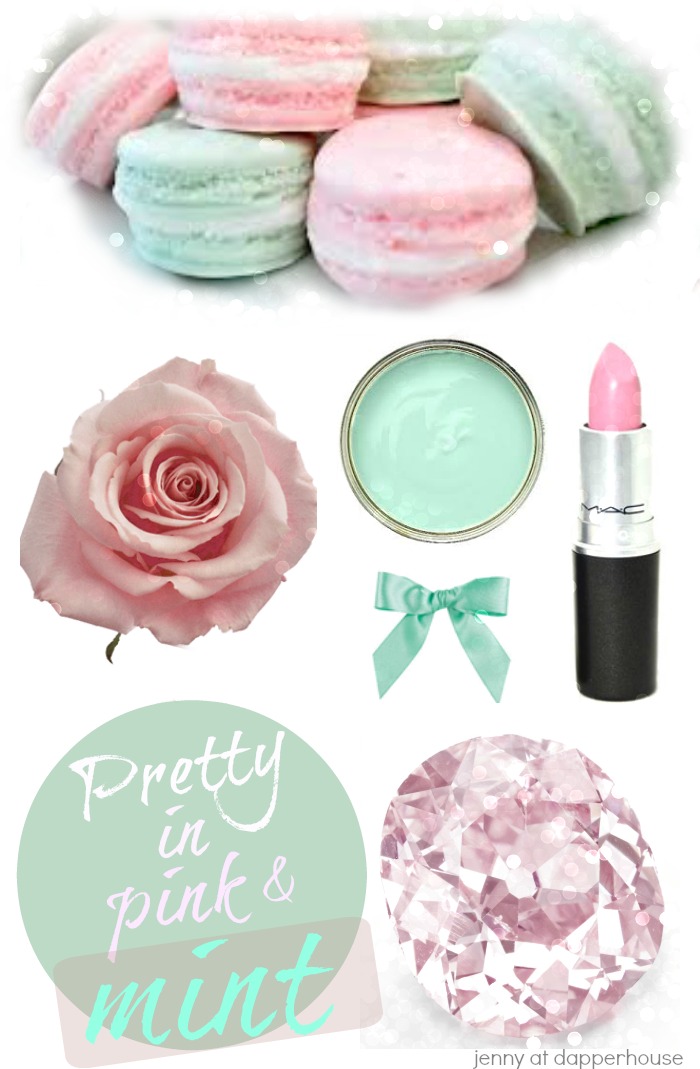 Other pink and mint products!
Thanks for the tweet!
[tweetthis hidden_hashtags="#fashion #accessories" remove_url="true"]I love this Pink & Mint Collection @dapperhouse [/tweetthis]
What two colors do you love together?