*If you order a subscription box from a link on this page, I will receive a small percentage of the sale. Than
If you don't have at least one subscription box coming to your home each month then you are not up to speed with the trends because they are so popular! There are SO MANY to choose from with things like men's grooming, makeup, clothing, cooking/food, outdoors, kids science and much more. Here are some subscription boxes that are very trendy and that you might love!
---
POPSUGAR – everything trendy.

POPSUGAR Must Have is obsessed with discovery and keeping you in on the upcoming popular trends! We're addicted to finding and sharing the most innovative brands, from covetable cult classics to rising indie stars in fashion, beauty, home, fitness, food, and more. Some will look familiar, others will be brand new, but — each and every one will be a happy and exciting surprise. Every item in the Must Have boxes is thoughtfully hand- selected, tested, and trusted by me and some of our amazing editors. The only work you have to do is open the package and indulge.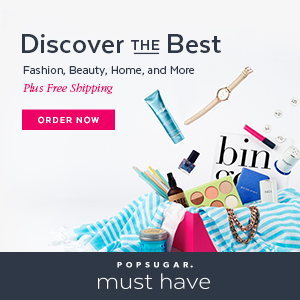 ---
KitNipBox – Monthly Cat Subscription Box of Cat Toys, Treats and Goodies
The Multi-Cat KitNipBox comes with 7 toys, treats, and/or other cat goodies. Each box is uniquely themed and includes custom items designed exclusively for KitNipBox. The Multi-Cat KitNipBox is the best option for households with more than one cat. Exclusive items available only to KitNipBox subscribers. Each month, we donate a portion of our proceeds and/or products to shelters, rescues, TNR efforts, and a variety of other feline welfare causes.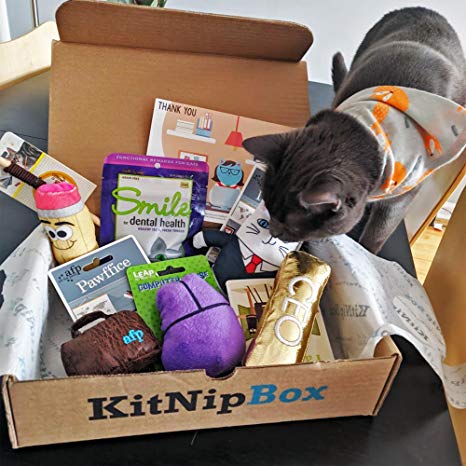 ---
TheraBox – Self Care Subscription Box
6-8 full sized self care wellness goodies (i.e., aromatherapy, natural and organic bath, body, skincare products, mindfulness/happiness activities) and other lifestyle products! Curated by therapists to increase happiness and reduce stress. Over $100+ retail value in every Self Care Subscription Box guaranteed! Unbox happiness monthly! Filled with all things mindful, thoughtful and beautiful to help you live an inspired life!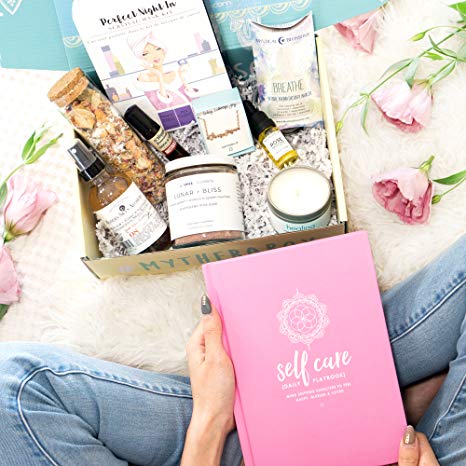 Disney Premier Pack Subscription
Every Disney Premier Pack box includes at least three hard cover storybooks, a collectible figurine, three sheets of reusable stickers, and an activity with activity card. Stories are appropriate for all Disney fans ages 3+. Each month will focus on a new theme, focusing on beloved classic characters and fun new additions to the Disney•Pixar family that will entertain and engage you and your little one.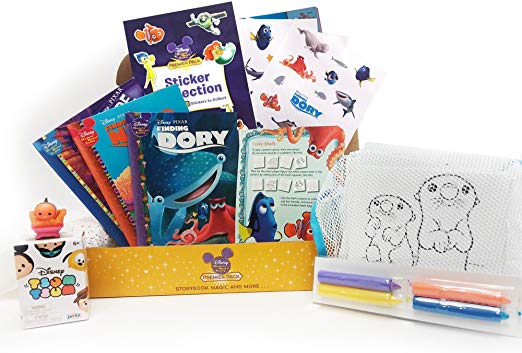 ---
BarkBox Subscription – The Best Toys & Treats For Your Dog Every Month
A $45 VALUE IN EVERY BarkBox: 2x original toys made by us, 2x bags of fresh healthy treats, and 1x yummy dental chew. We design each month around a fun theme, so every box is a new surprise for you and your dog, with goodies that will never be repeated. we partner with American farms to select the best all-natural treats and chews. Every box is created around a fun theme, so each month is a new adventure. BarkBox is more than just a box—it's a celebration of you and your dog (from people who are just as dog-crazy as you).
---
Bulu Box – Nutrition and Weight Loss

Bulu Box is the best way to discover health, nutrition and weight loss products. Each monthly sample box is filled with 4 to 5 premium products selected to help you feel your best. Look forward to a new mix monthly for both women and men that include: vitamins, weight loss, energy, protein, digestion, sleep support, fitness DVDs, healthy food utensils and more.
Get $7.99 monthly Bulu Boxes for as long as you're subscribed!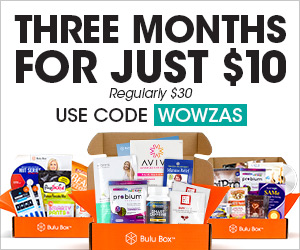 ---
bluum – for healthy moms and babies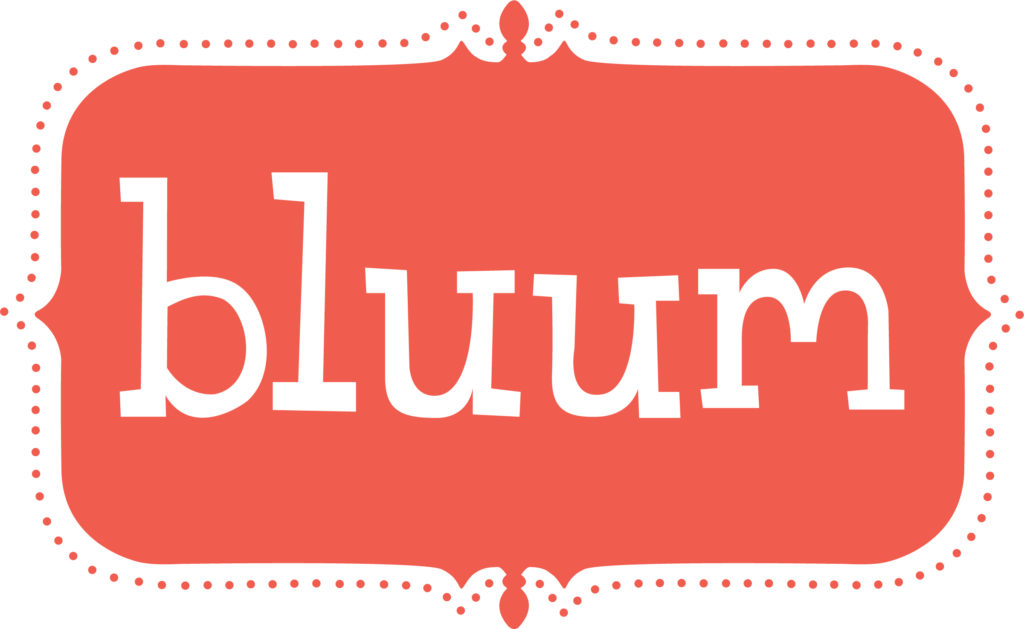 Bluum featured in TIME, Pregnancy & Newborn, Babble.com, DailyCandy Kids, and Mom Trends, bluum delivers monthly boxes containing five full-size, top-rated products curated just for you and your little one (from pregnancy to pre-k). It's like having your own personal shopper deliver products you'll adore, right to your front door! Bluum has a team of expert M.O.M.'s (managers of merchandising) who spend their days trying new products, meeting and getting to know brands. It's their mission to evaluate whether a brand is a good fit to join the lineup of bluum's products. Doing that, the team applies hard criteria to make sure we only send responsibly sourced, free of dangerous chemicals and in most cases organically manufactured products that are healthy for baby and mom. Bluum currently works with more than 350 brands and over 1,000 different products.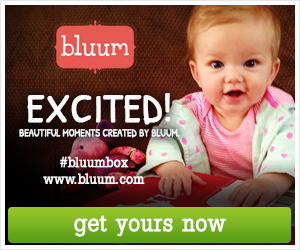 ---
MAC & MIA – stylish kids clothing

Mac & Mia hand-picks stylish children's clothing and ships them to our customer's door on-demand. We offer parents a remarkably easy way to accentuate their children's wardrobe with curated items of style and quality. Each item is hand-selected to meet a family's unique preferences and items are designed to fit, feel and look great on your little ones. We weave a tale of love, care and individuality into every box we ship.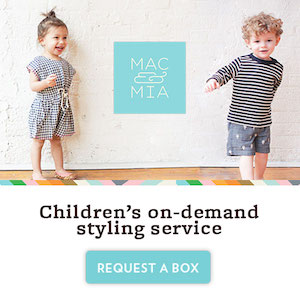 ---
Nature Box – nutritious snacks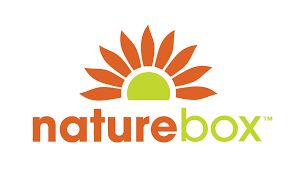 NatureBox is a monthly membership that provides members savings of up to 40% on hundreds of carefully sourced and nutritionist-approved snacks. Members can order an unlimited variety of over 100 wholesome snacks with no artificial sweeteners, flavors or colors. Snacking has never been so deliciously fun and naturally easy.
New Customers Promo! 50% off Your 1st order (max discount $15).Valid 1/2/18-1/9/18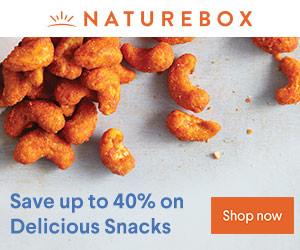 ---
Hunt A Killer – Murder Mystery Subscription Service
Each month your Hunt A Killer box is packed with documents, letters, ciphers, and clues that will reveal details about the murder of Charlie Macdonagh. Things like police reports, photos of the main suspects, and even a copy of Charlie's yearbook will lead you through this intricate murder investigation. You will get access to a detective's desktop, surveillance images, and audio files that relate to the case. We've even included a detective style playlist and drink recipes so that you can truly channel your inner detective. This isn't a one-off experience, it unfolds over a season of six episodes. You won't solve the murder in one box, but you'll be able to eliminate at least one suspect. Each month, you will receive more and more evidence until you are able to catch the killer!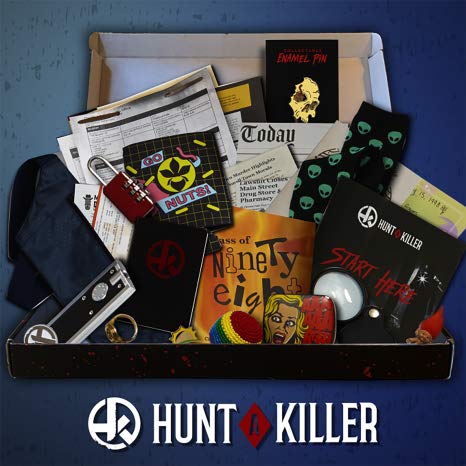 ---
Funko Star Wars Smuggler's Bounty Box
Fans of Funko and Star Wars will love getting these highly collectible boxes! Inspired by the plot and characters of Star Wars Episode IX this box has four to six collectibles in every box, including an exclusive vinyl Pop! Thoughtfully curated boxes by fans for fans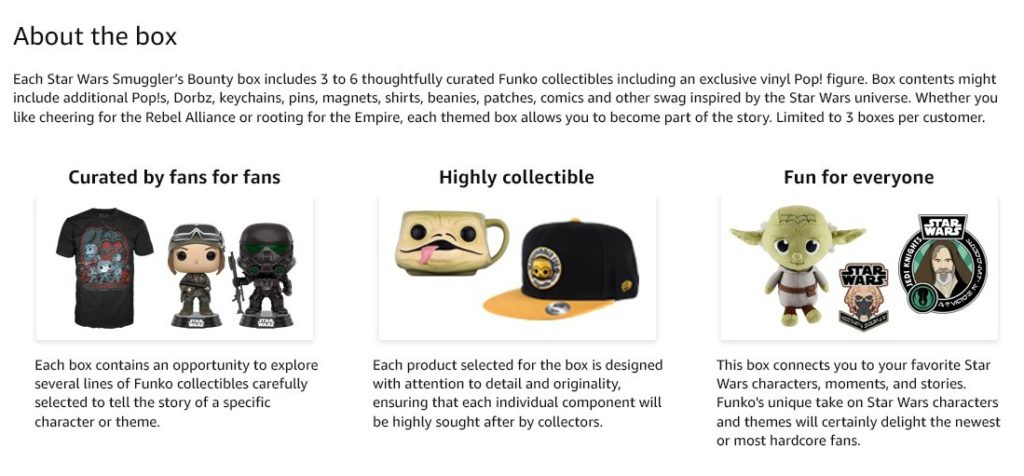 ---
Science Experiment Subscription Box for Kids | Ages 9+
A Science Expeditions subscription from Little Passports provides fun, hands-on learning that gives kids a head start by developing a lifelong interest in science, technology, engineering and math. Perfect for kids ages 9 and older!
Reveal the mysteries of the world while sparking your child's natural curiosity! Materials and easy to follow step-by-step instructions are included with each experiment.
Your ongoing monthly packages contain everything you need to continue your STEM discovery with action-packed experiments that allow you to launch your own air-powered rocket, build a car that's powered by the sun, and much more!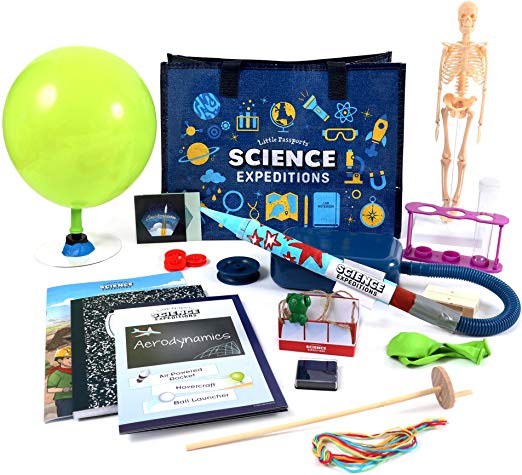 Pin This for Later . . .