I know that zoos are not the best places for animal when they could be in their original habitats, but I will selfishly admit that I LOVE to go to zoos because I LOVE animals and get super giddy and awestruck to see them up close. Animals amaze me! The Lincoln Park Zoo is a "free" zoo meaning that there is no admission. You can just walk right in! But the parking is around $35 dollars and if you get souvenirs and food, you are in for a lot more than that! Plus there are snack shacks, a carousel, face painting and a train ride that also cost a little extra. But, it is totally worth it to see the cool animals they have there. When we went, we were there for two hours and still did not have time to see everything. But here are some pictures that I took on our recent visit to Lincoln Park Zoo in case you want to plan a fun trip as well.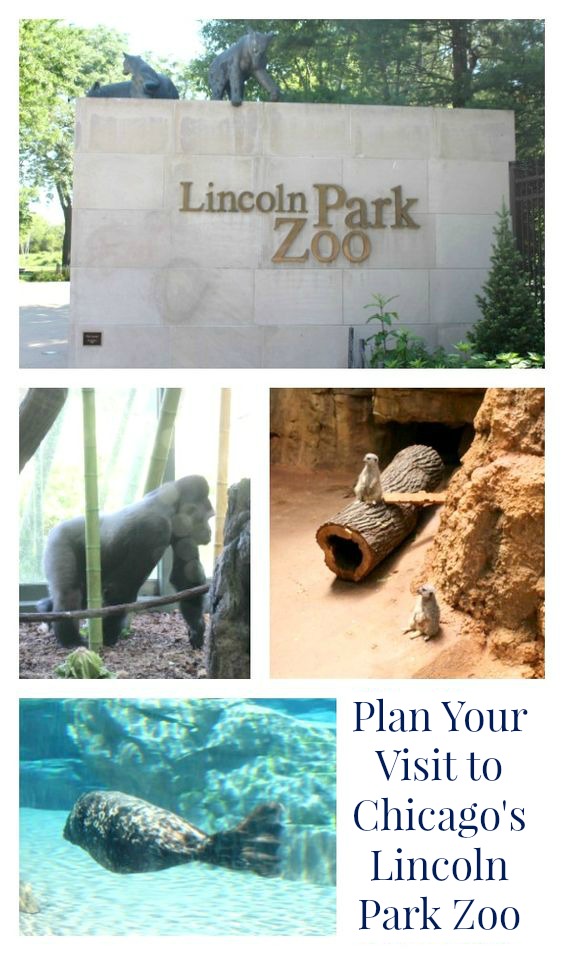 Lincoln Park Zoo is located off Lake Shore Drive at the Fullerton Parkway exit, just minutes north of downtown Chicago. From I-94, exit at either Fullerton Parkway or North Avenue and go east. The gardens around the zoo are beautiful. . .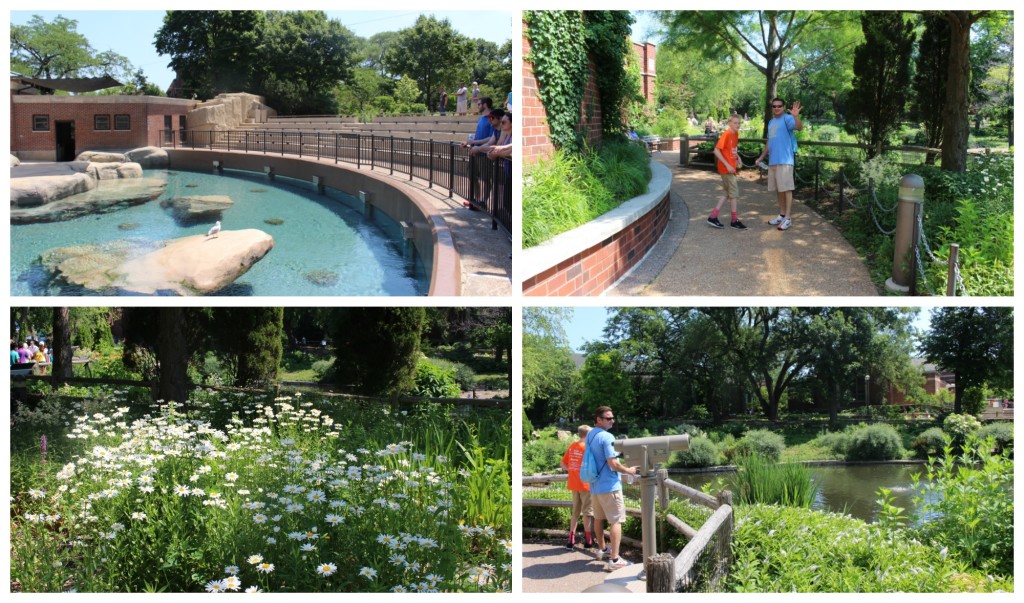 and of course there are many animals and exhibits just check out the map!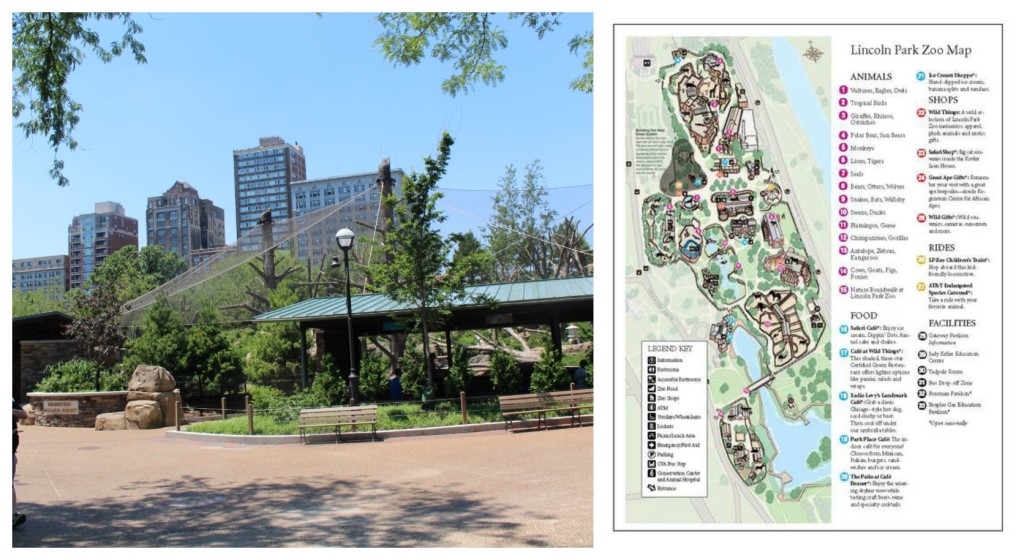 Plan on bringing snack and drinks. You can eat in the many cafes with really good foods like Mexican, American, Italian and more. We brought granola bars, apples and water in a draw string bag as well. It is a good idea to bring sunglasses, hat, sunblock and of course a camera. There were so many people at the zoo that it was almost impossible to get close ups and farther away there were the reflections off the glass to contend with, but it is more fun to be in the  moment anyway and enjoy the cool animals.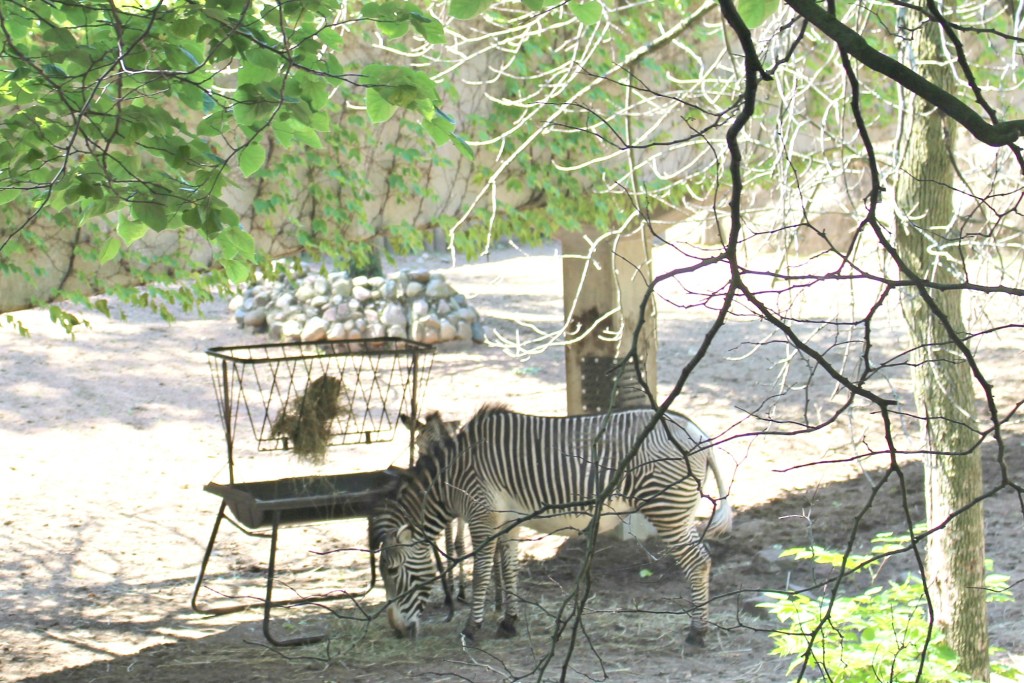 It was feeding time for the gorillas. . .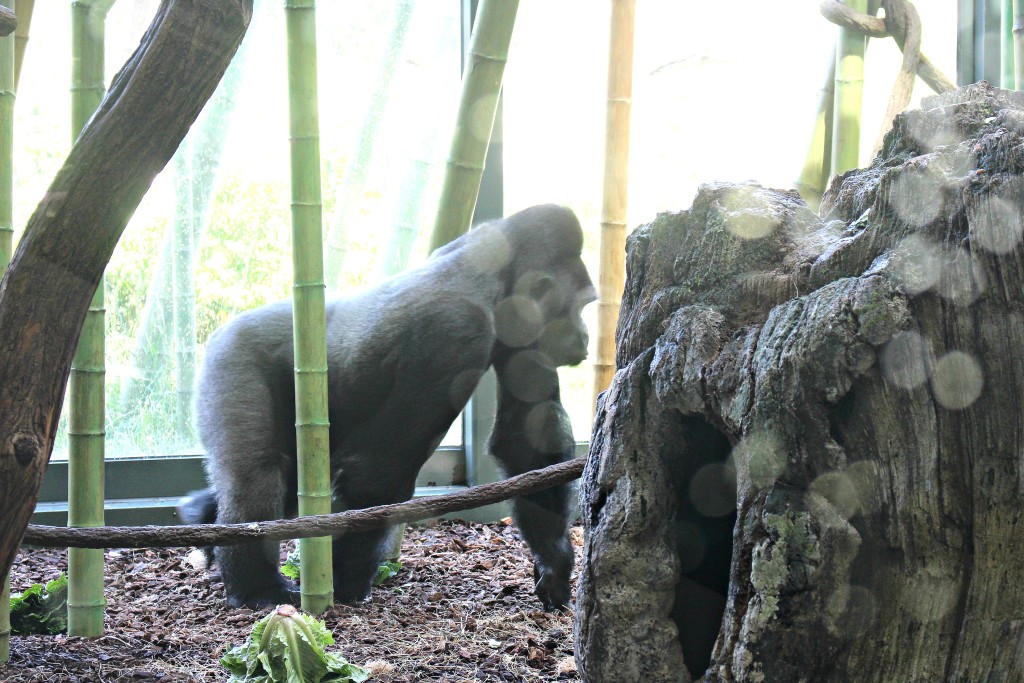 and feeding time for the chimpanzees. They had a huge assortment of veggies, peanuts, cheerios and more!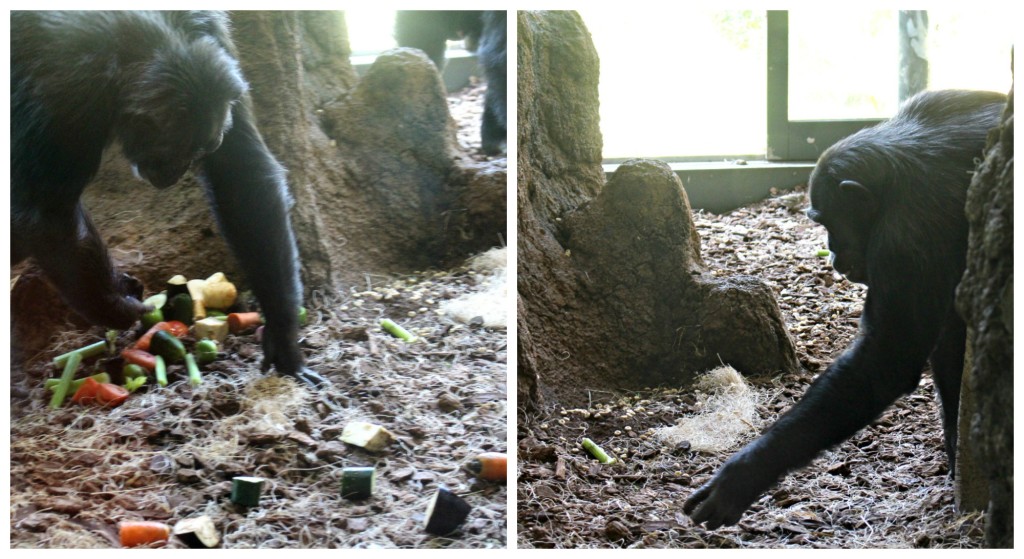 This was in one of the gardens filled with flowers and loved it!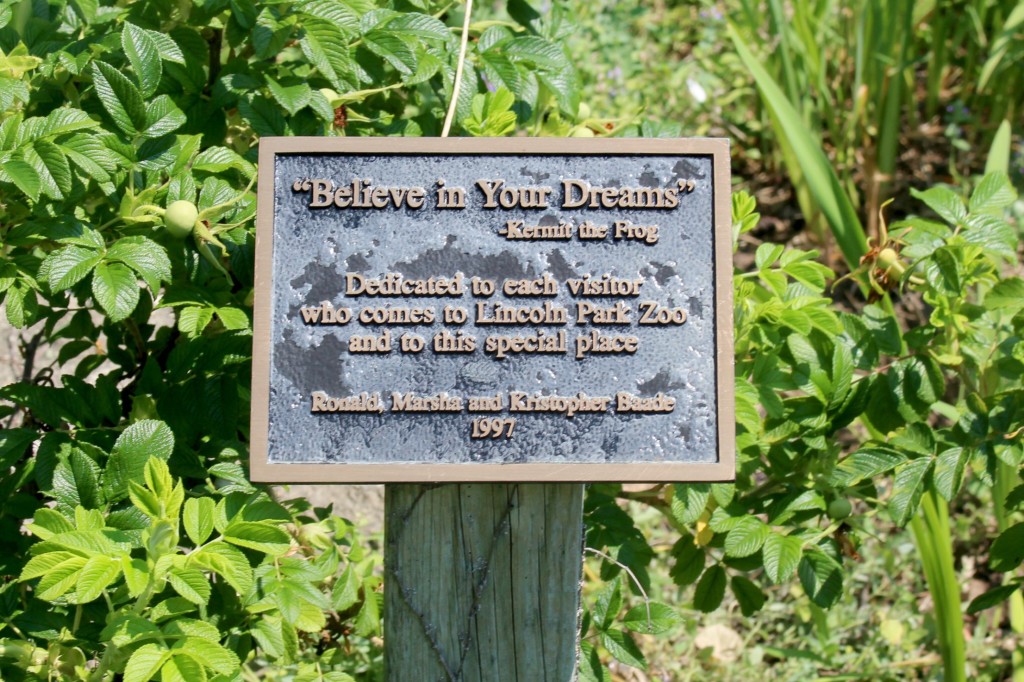 There are a lot of cool "houses" with exhibits that are classified to different parts of the world and types of species. The reptile house was cool. . .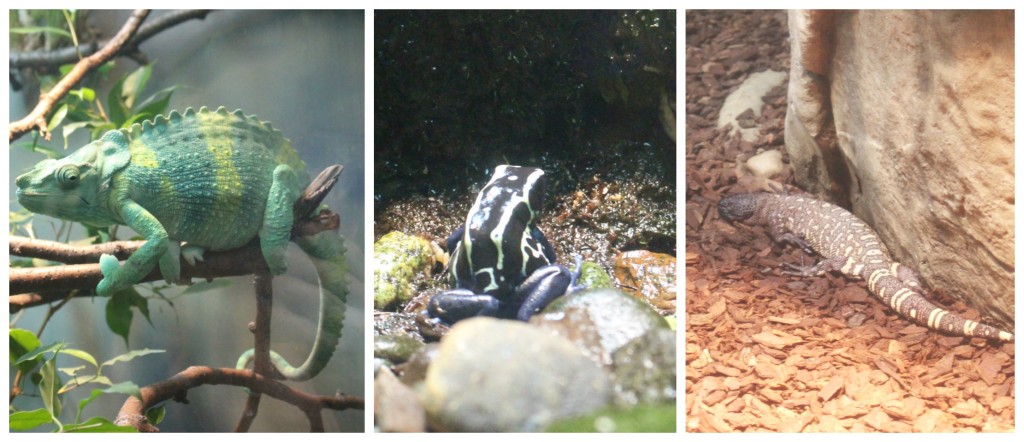 The island of flamingos was pretty too.

There were many baby monkeys in the exhibits. (SO CUTE!)

The big cats were all napping in the warm weather when we were there.

The harbor seals are so fun to watch. The exhibit has many viewing areas from above, at the water level and underwater as well.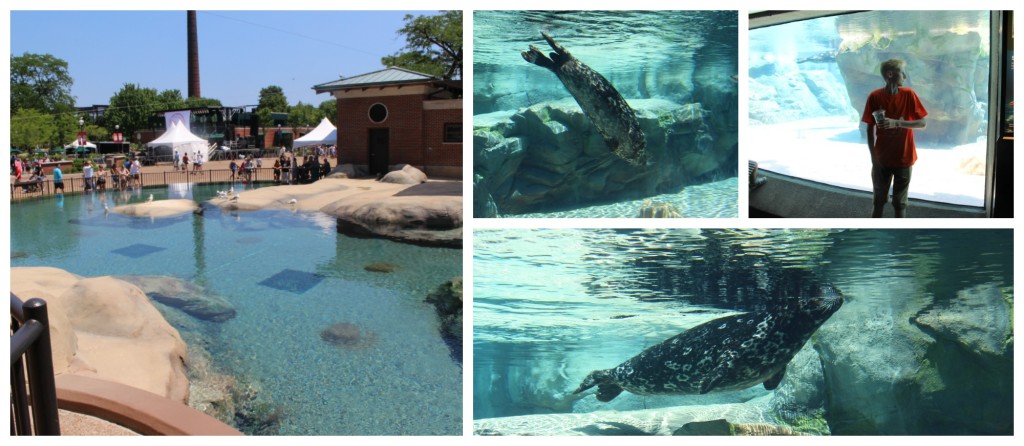 The pretty red faces snow monkeys are a lot of fun and come right up to the glass to interact. We were lucky enough to see a mama and baby up close.

This is only some of the fun animals that we saw at the zoo. There is also a children's zoo and farm animals with a petting zoo.
We are going to back may more times to see some of our favorites and to explore more of the zoo.
Share in the comments if you have any tips for visiting the zoo. What is your favorite past of Lincoln Park Zoo
More Pics from Lincoln Park Zoo in Chicago.