*This is a sponsored post by Michael Todd Organics and Ulta Beauty. Opinions and content belong to jenny at dapperhouse.
When women are asked about their skin concerns you will most always find that the eye area is number one. This is obvious to me because our smile is our best attribute and one of the first places that aging makes an appearance. Women (and men) should not feel self-conscious about smiling but when society constantly reminds us that youth equates to beauty, we aging people take notice of things like dark circles, puffiness, dehydrated skin and of course fine lines and wrinkles (or in my case lots of laugh lines and wrinkles). Michael Todd uses science and nature to create the most potent skin care products available. Two of these that I have been using is the Eye Eraser Serum and the anti-aging serum fusion application device Eye Eraser Duo from ULTA Beauty.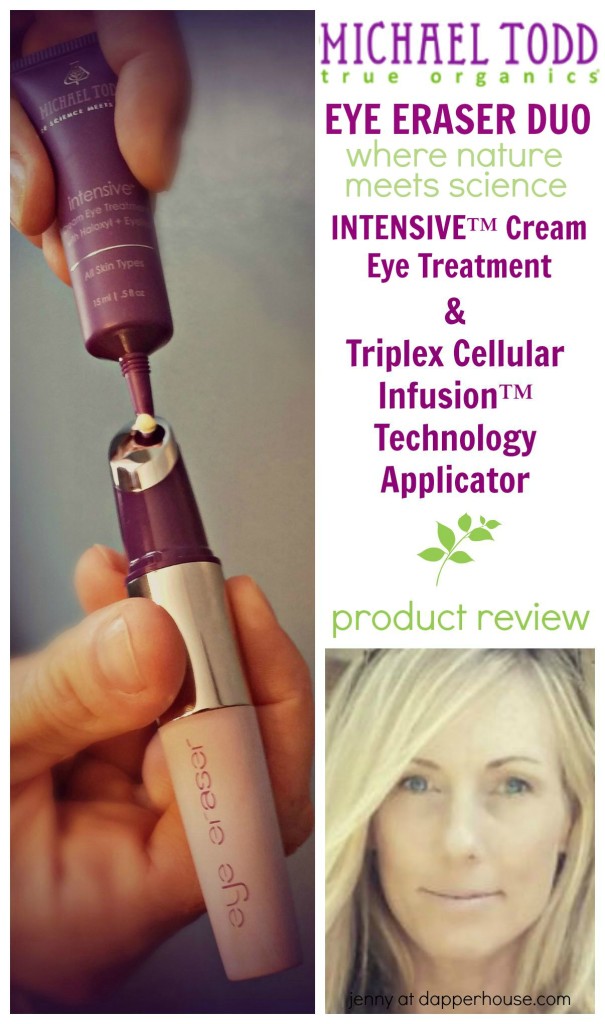 The INTENSIVE™ Cream Eye Treatment eye serum in my opinion, is the perfect consistency. It is like a creamy balm distributed via a tube. It is thick and rich going on, but gets soaked up into the skin without a residue. It is a luxurious feel that you know deeply moisturizes, heals and treats the eye area. But you can also use this on other areas as well! I have been using it on my furrowed brow lines and forehead too.
The serum infusion applicator is an incredible because it replaces using my finger to tap, spread and warm the product using a more focused and scientific delivery system. It uses the Triplex Cellular Infusion™ Technology which you can read about on the product page at ULTA.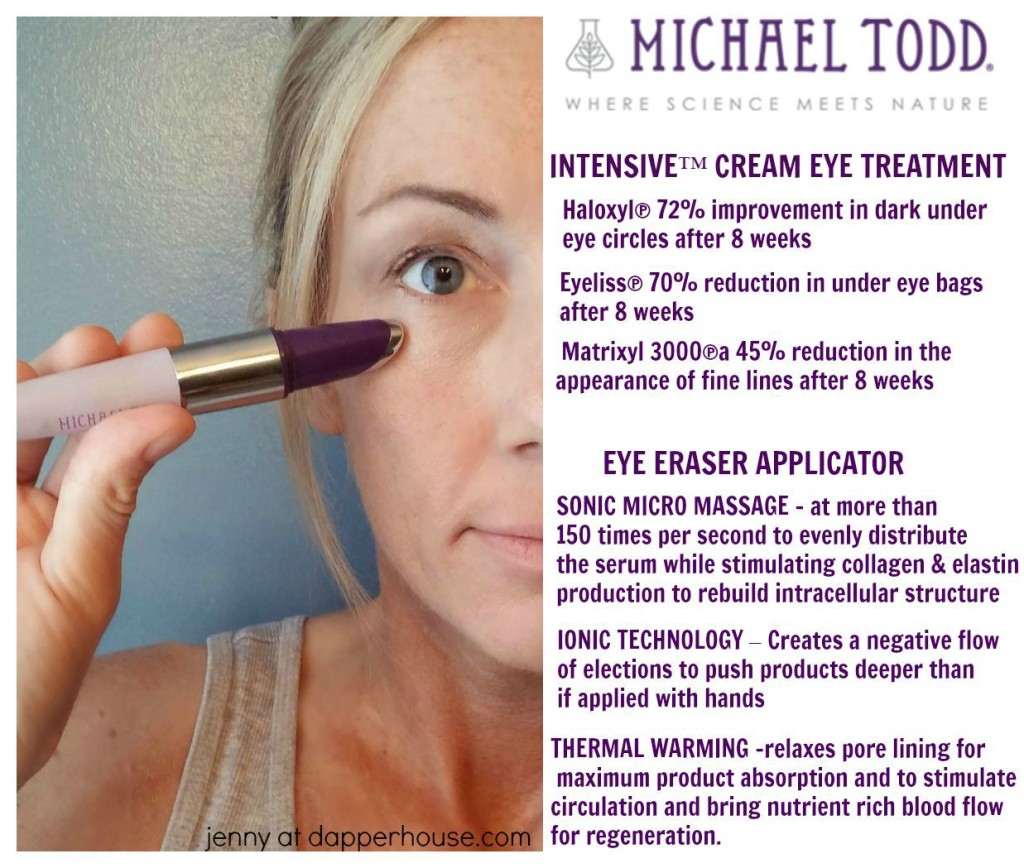 I have endorsed Michael Todd products publicly many times because I do believe the word of mouth associated with the results of people using their products. If you are looking to invest in yourself with a higher end brand that delivers results I again recommend that you follow up with Michael Todd and see how they can help you become more confident about your skin, yourself and your powerful smile!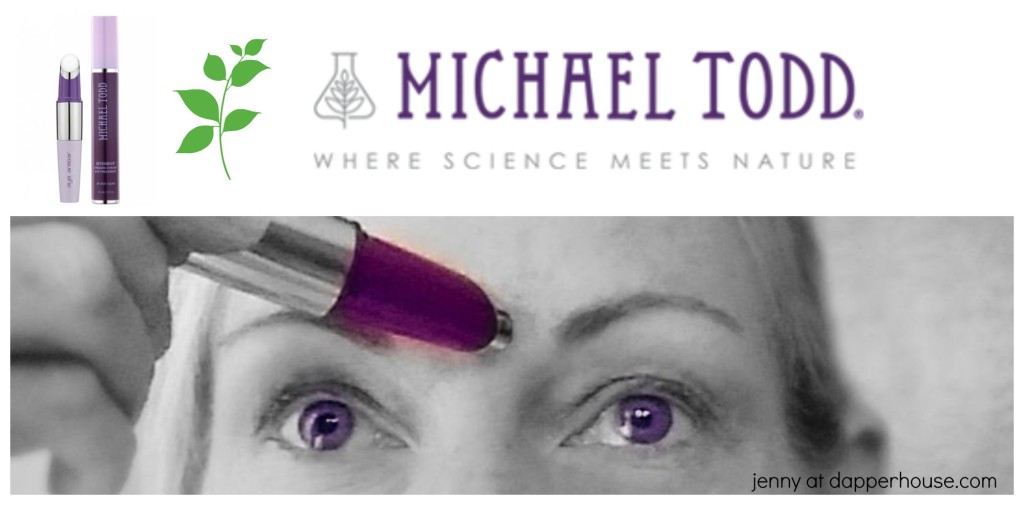 Have you found Michael Todd at ULTA before?
What were your best skin care results?