In 2005 at the age of 36 Heather Von St. James was diagnosed with mesothelioma cancer. She had become a statistic. . . each year one person in every 3,000 is diagnosed and given only 10 months to live. While scared and uncertain, she decided to accept her diagnosis as a challenge to overcome rather than a death sentence. With a new baby, supportive husband and a strong will, Heather underwent a surgery called extrapleural pneumonectomy offered through the International Mesothelioma Program at the Brigham and Women's hospital in Boston. Today Heather is a survivor! And she has been sharing her story to others afflicted with afflicted with mesothelioma to promote inspiration, love and courage to help win the fight.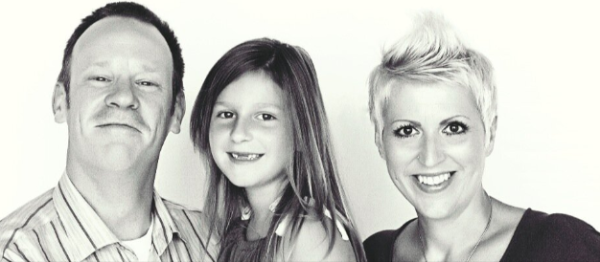 Heather and her family are working to spread awareness and hope.
Did you know that this type of cancer is caused by asbestos?
Veterans are most affected, and people who grew up with or worked around asbestos. How could someone as young and healthy as Heather have contracted such a severe disease? Watch this video to  hear her story.
Please take some time to learn more about Heather and about mesothelioma.
It could save a life!
Follow Heather on Twitter.