This is a sponsored post. Thank you to Toyota for providing this vehicle to drive and review. Opinions are my own.
I had fun zipping around in the Toyota Yaris iA this week! The paint job was black with lots of shimmer (graphite) so I loved it! It is a sporty 4 door sedan with 6 gears so the entire time I was driving, I kept wishing that I had a racetrack to go test out how fast this car would go.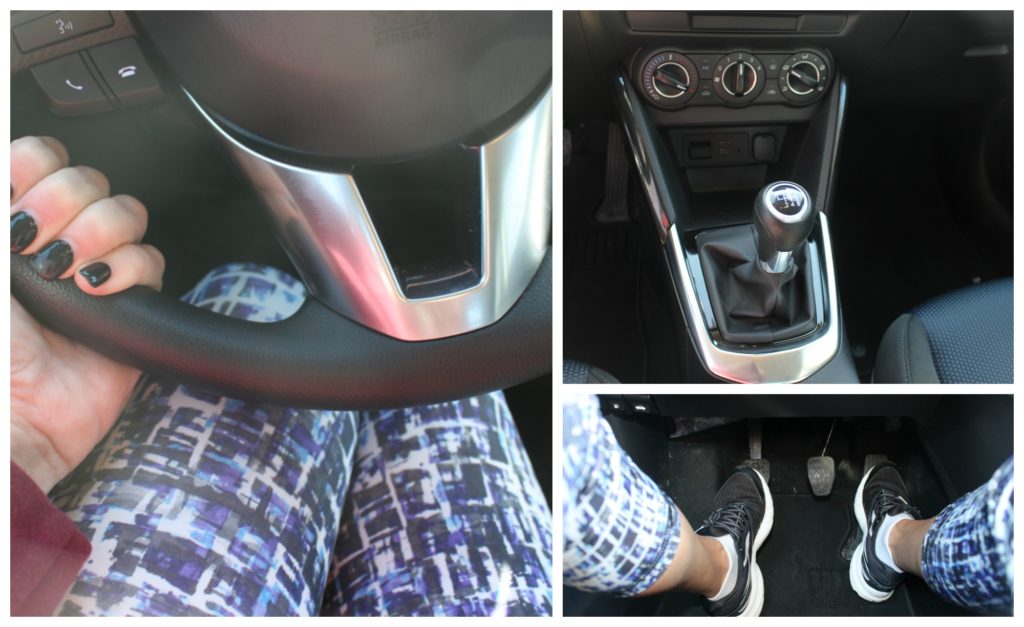 It is a smaller car with a great price and it has lots of the current technologies to make it both safe and fun to drive.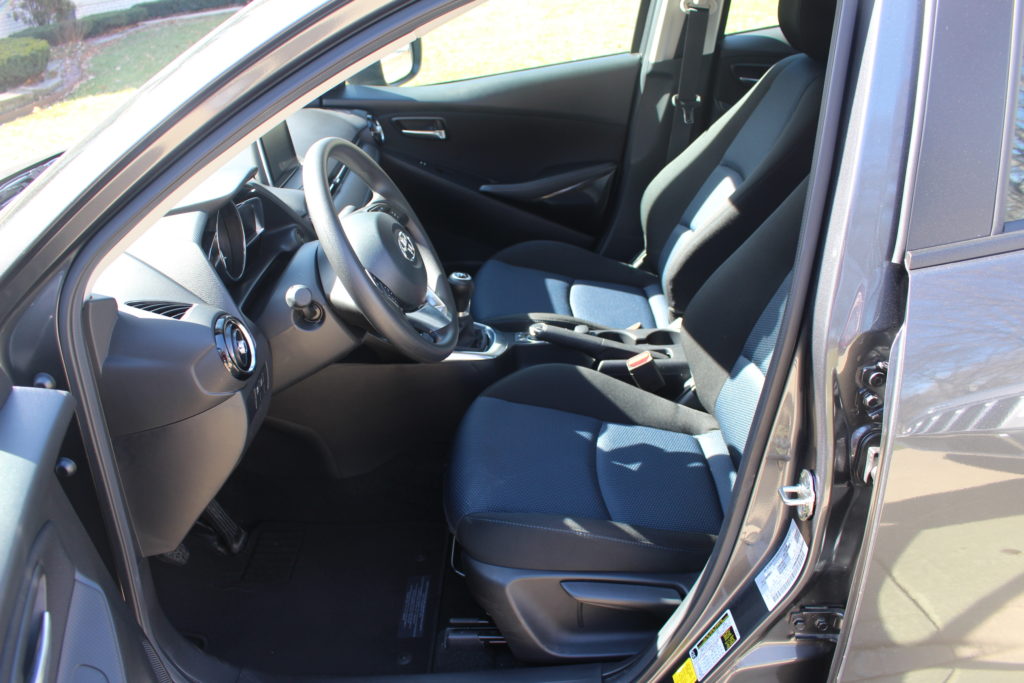 It could be a family car for a small family but better suited for a driver and passenger since the legroom in back is minimal if you are tall like my husband and I. Luckily there is lots of trunk space so that you can carry what you need and still go pick up groceries on the way home.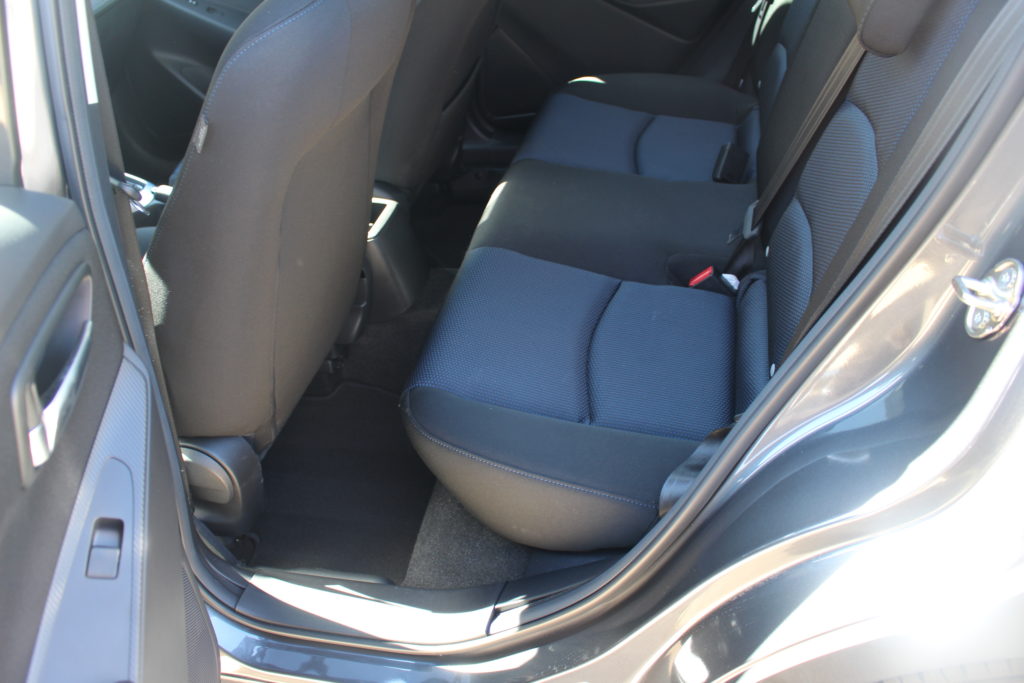 I didn't go too far from home this time so I mainly drove the Toyota Yaris iA to the gym, the grocery store, quick errands and shopping. It was really a smooth and comfortable ride. The Euro-inspired body design made it cool and I felt proud driving it.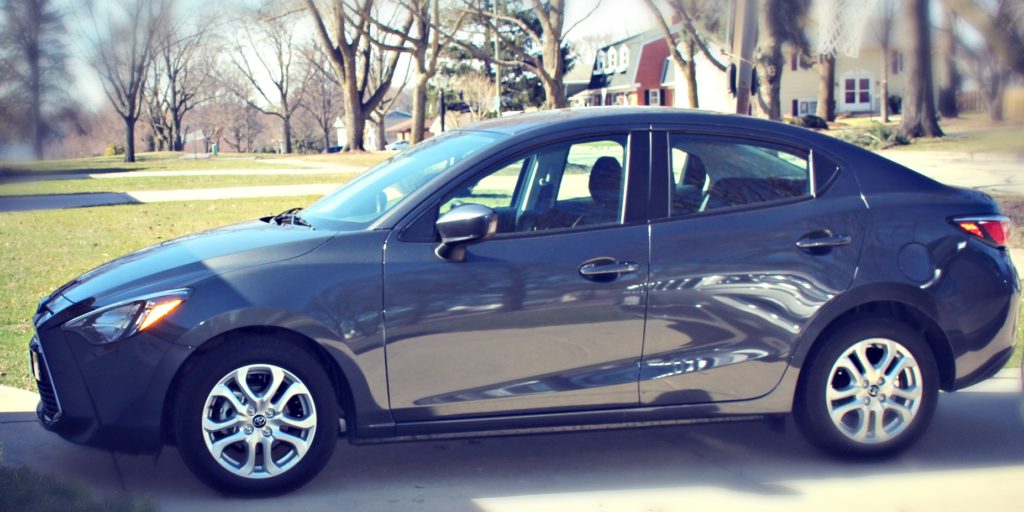 The Yaris iA has a 7″ color touchscreen to navigate the interior options of the car. I personally can not live without GPS so I am glad that this comes standard. It also has a back up camera (another necessity) and you can sync your phone for hands free talking and for music! It is set up to play Pandora too so it was fun to drive to my channels and have all the controls at my fingertips.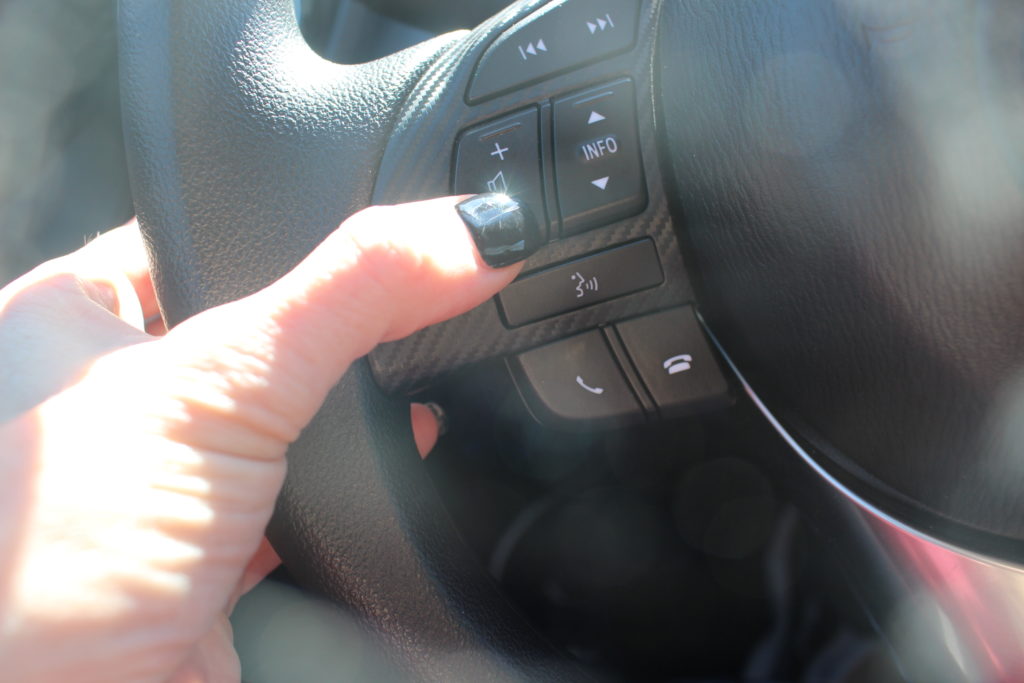 This is one of the days that I went to the gym. . .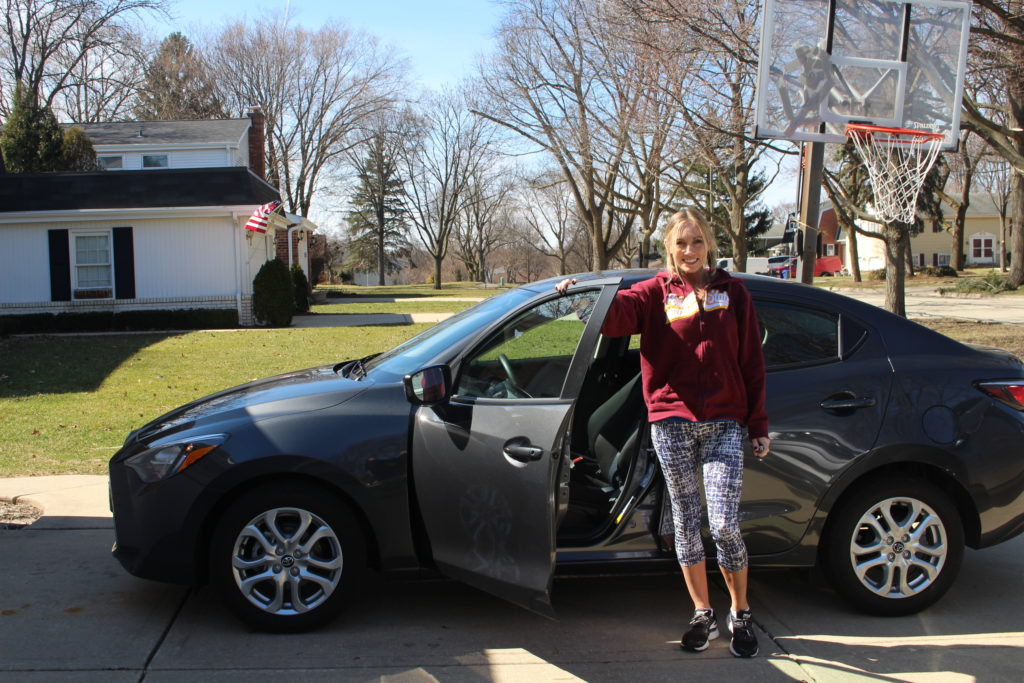 Afterwards, I purchased a couple pair of shoes, and stopped for a semi-healthy dinner on the way home. (I had to keep the food in the back so I wasn't tempted to eat in the car and spill all over myself!)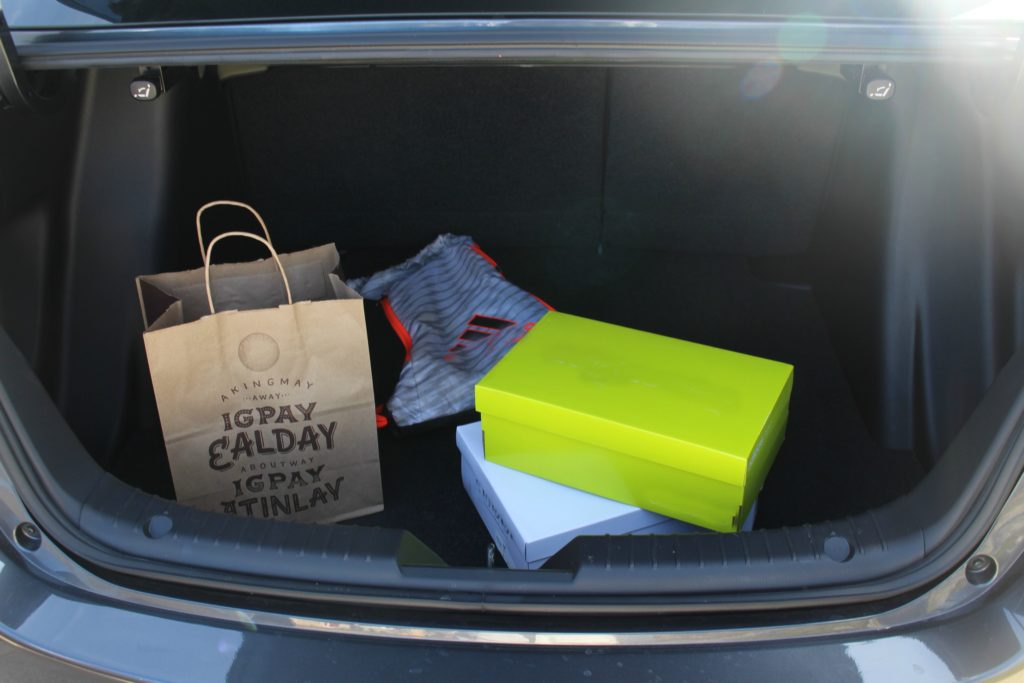 With an mspg of $15,950 and a long list of benefits and features, the Toyota Yaris iA is an excellent choice for a new car. Check here on the Toyota website for everything else you want to know.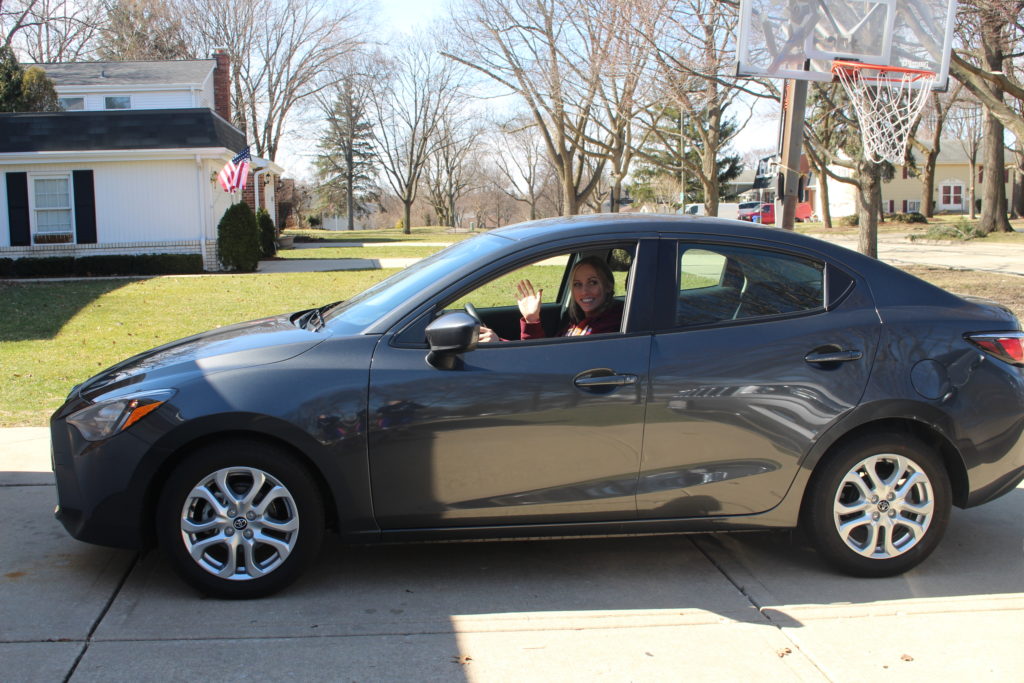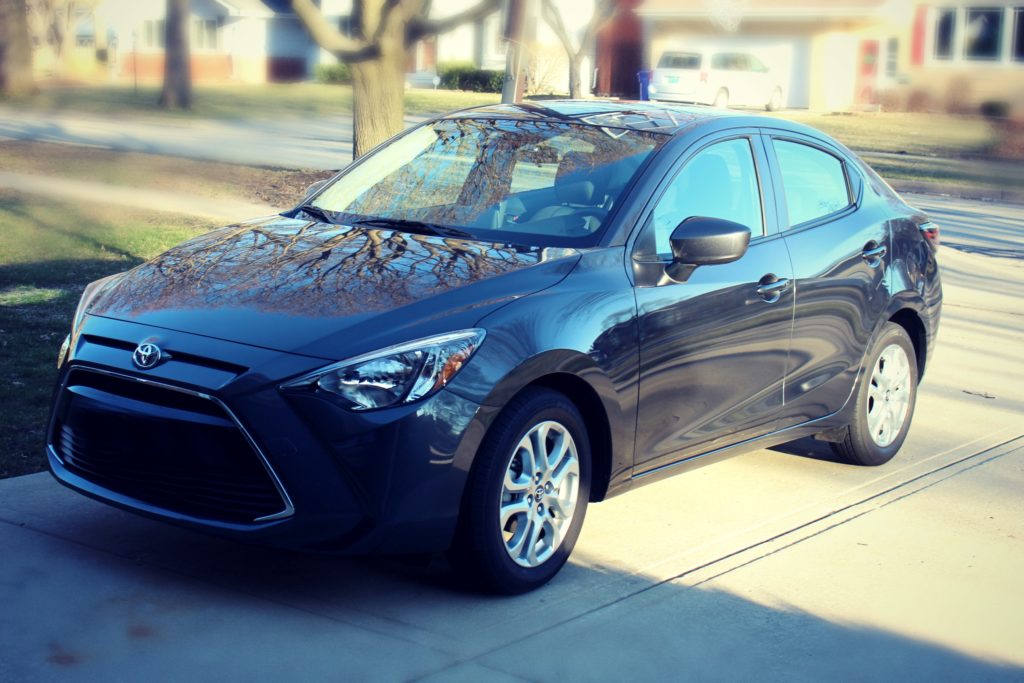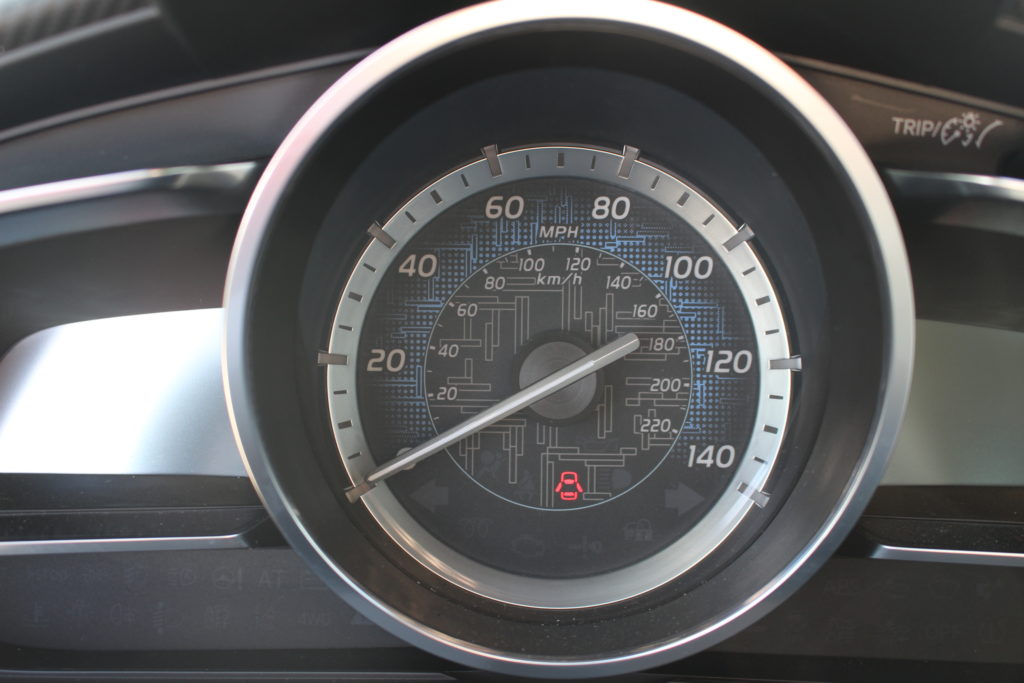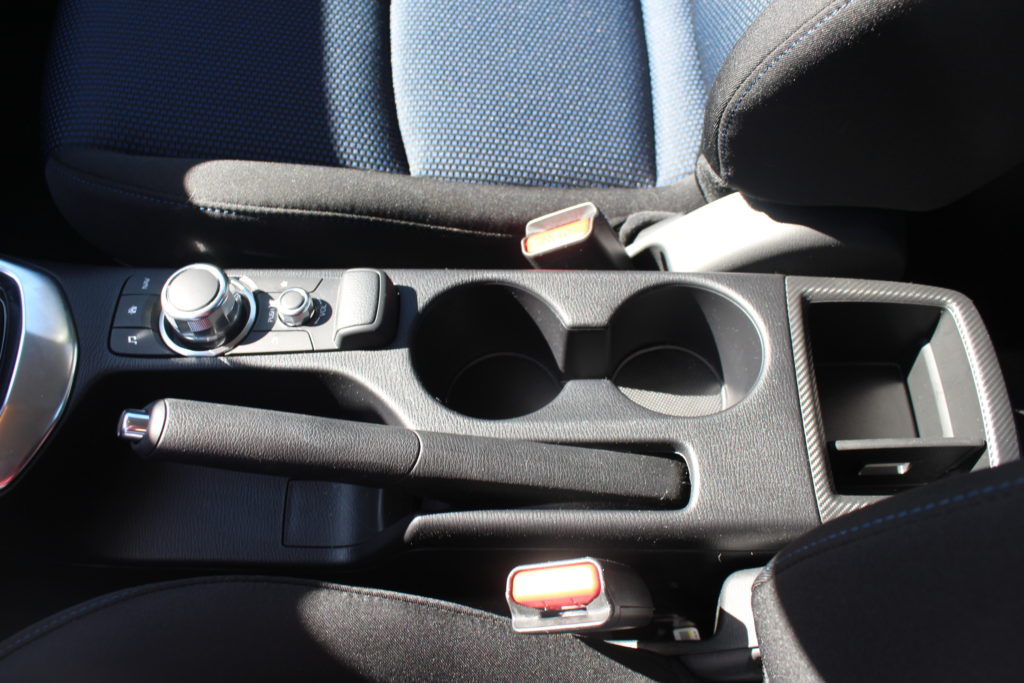 You can also follow them on facebook – twitter – instagram
[tweetthis]Check out this sporty @Toyota Yaris iA I drove #ontheblog #toyota #yaris [/tweetthis]