It is no secret that true crime is the hottest new trend. I have been obsessed with true crime for ages. Now that it is everywhere, I am happy that I never run out of stories. I don't even mind hearing the same stories told by different people. The cases are still interesting when there are different viewpoints and opinions. Especially  when retold by comedians like on My Favorite Murder and Obsessed with True Crime / Obsessed with Dissapeared. I am addicted to getting my true crime with a dose of laughter. (I know. So wrong.) 
My old tried and true favorites will always be Dateline and Forensic files. They fed my addiction for a very long time. I am actually binging Dateline on the Sticher podcast app as we speak. It never gets old. Back in the day I soaked up Forensic files. Then it came to Netflix for binging, but I hear they have all new episodes out now premiering on HLN. (I don't watch television but I am determined to find a way to watch them. Invite me over!)
I love having podcasts now to binge on wherever and whenever. 
For a while, I listened to Crime Junkies but I could never get past the fact that the co host was barely there except to painfully support Ashley Flowers with a few forced sentences and no personality. A lot of people love the show and it is considered a pioneer of the true crime podcast frenzy. WHen My favorite Murder came about and the two of them were equals, having real conversations, it was a breath of fresh true crime air. 
There are so many great True Crime podcasts. I wish I had more friends who were into it like I am so I could talk about it over drinks. (I'm obsessed! I really am. Shamelessly obsessed.)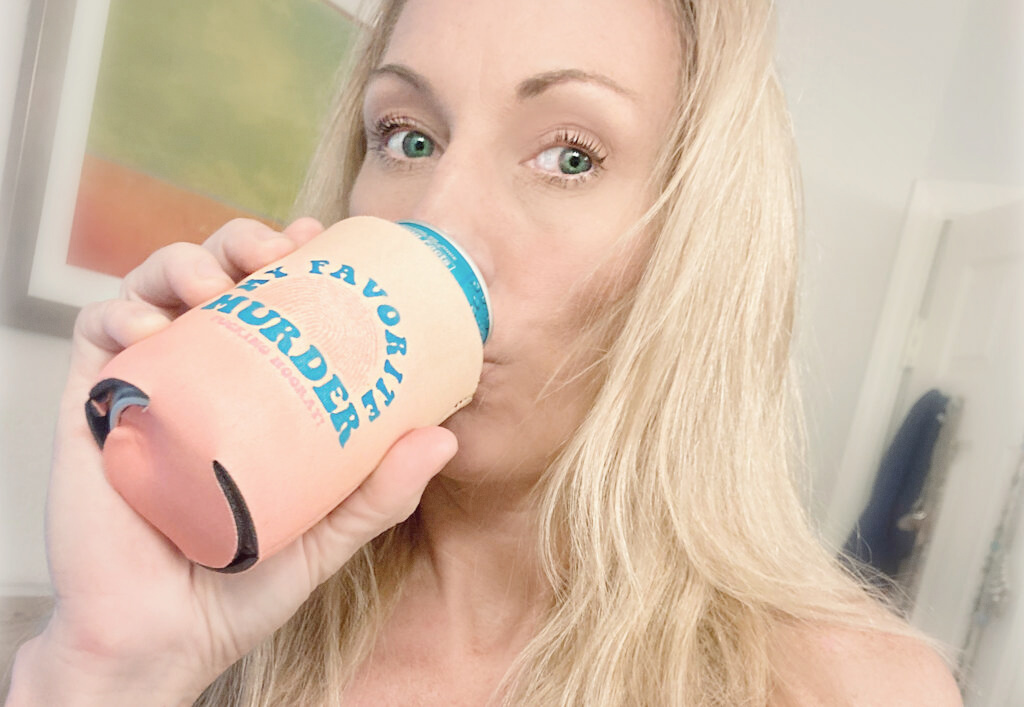 I have compiled a list of true crime podcasts for you to make your way through. I don't necessarily love all of them (like Crime Junkies) but I am including them because you might love them! 
And if you want to head over to instagram, I would LOVE to hear from you. What is your favorite True Crime podcast? 
20 True Crime Podcasts to Binge ASAP
My Favorite Murder (love – I have merch)

True Crime Obsessed (love)

Obsessed with Disappeared (love – I have merch)

Serial 

Crime Junkies

Accused

This is Actually Happening (love so much)

Evil Transgression

Up and Vanished

Chameleon

Something Was Wrong

True Crime and Cocktails (This should be the name of my memoir.) 

Up and Vanished

Believed (Warning: heart wrenching and f-ing horrible – about USA Gymnastics and Larry Nassar) 

The Clearing (so good)

The Last Podcast on the Left (pretty funny) 

Generation Why (Still on my MUST LISTEN List)

Someone Knows Something

Dr. Death (gruesome)

True Spies
This is a good starting point. Remember to find me on instagram and tell me your favorite podcast. If I haven't listened to it, I will and I'll report back. Let's be true crime besties! 


Pin this now so you don't forget it later . . .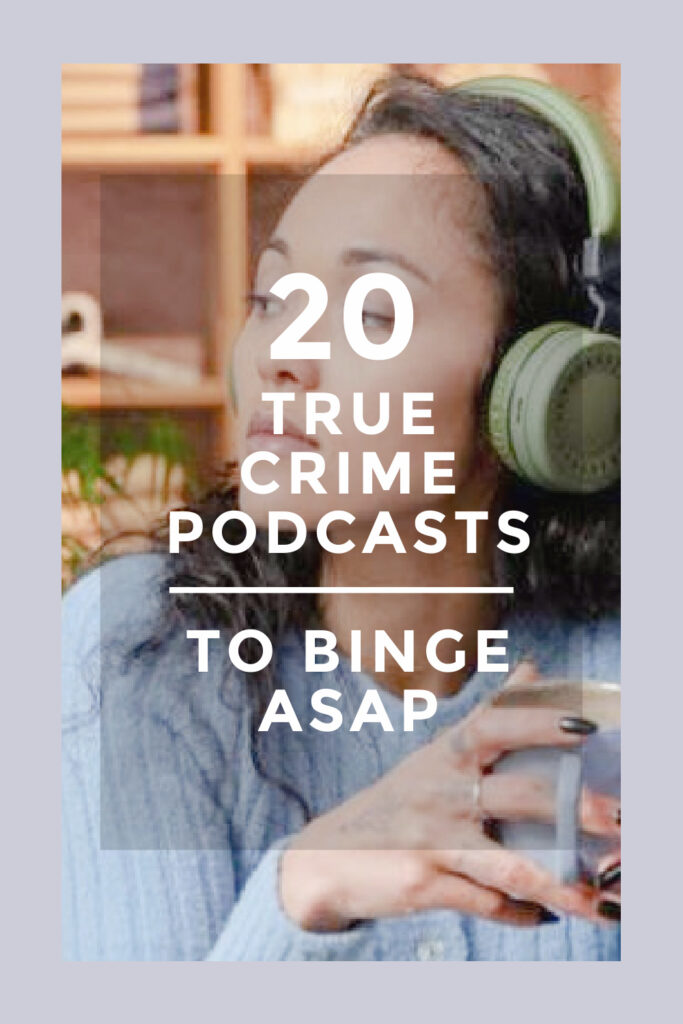 Want to get deeper into true crime?
Have you ever thought that it might be time for a career change?
Try out one of these classes:
Use my gift code IOAHAPPY21 and get your first classes to try for $19!! (That is an 80% discount.)
Have fun!