*This is a sponsored post. Insta Naturals provided products for me to review. All opinions belong to jenny at dapperhouse.

I absolutely want to tell  you about these new products that I have been trying from InstaNatural. I start my skin routine off with a natural facial scrub to exfoliate. Then I use the Vitamin C toner to restore pH balance and repair age and sun damage. I totally love the refreshing orange smell of the fine mist. I apply the Eye Gel to the entire area around my eyes.  I like that it has a hint of cool cucumber smell and that it absorbs right into the delicate skin. Then I use the Hyaluronic Acid face serum to battle my aging skin and hold in hydration without oils or a greasy feel. I love that it absorbs right into my skin with natural ingredients and a clean feel.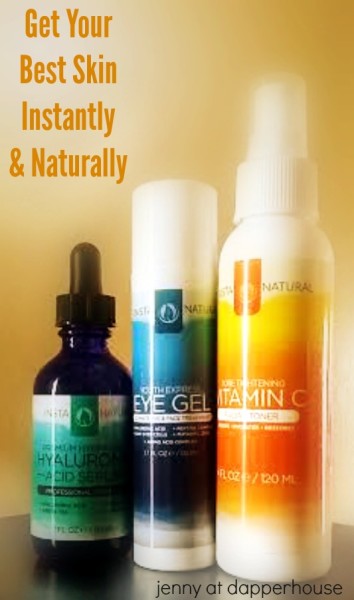 Using these products together over time have made my skin look and feel incredible. My skin has been protected from the Chicago wind and cold so well that I have not seen any dryness. My skin appears to be thicker, smoother and more evenly toned. I am always amazed at how natural elements can make the biggest difference to health and beauty.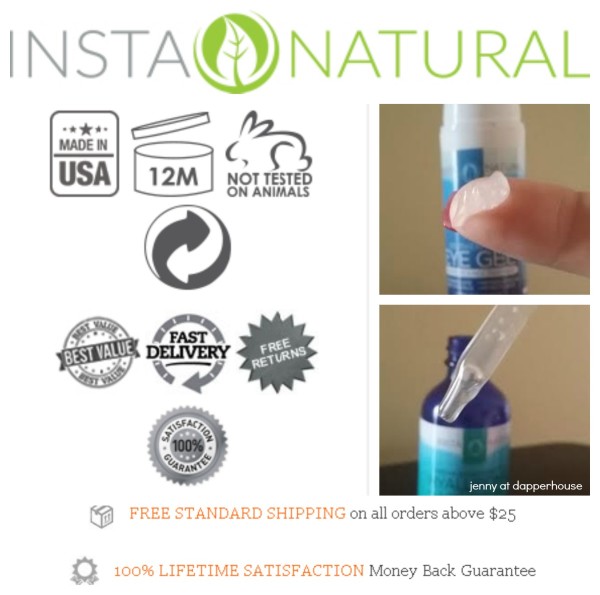 Vitamin C Facial Toner


Youth Express Eye Gel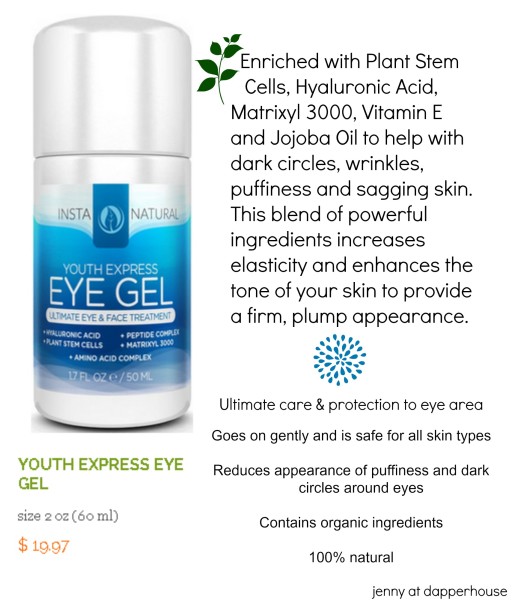 For more products and information you can check out the InstaNatural website. There are many products that are formulated specifically for your exact skin and needs.
Which of the above products do think would work best for you?