This shop has been compensated by Collective Bias, Inc. and its advertiser. All opinions are mine alone. #LifeInCheck #CollectiveBias
As many of you know, I donated a kidney to my husband a few years ago. Transplant recipients have to be on immunosuppressant drugs. These drugs lower their body's natural immune systems so that they do not reject the new transplanted organ (since it is a foreign object in the body). There are different drugs and different levels but regardless, they have to be taken every day or the transplant will fail. My husband takes his twice a day. He is also on quite a few other medications for other complications from kidney disease, the transplant and drug side effects. Needless to say, we have a LOT of prescriptions to fill each month.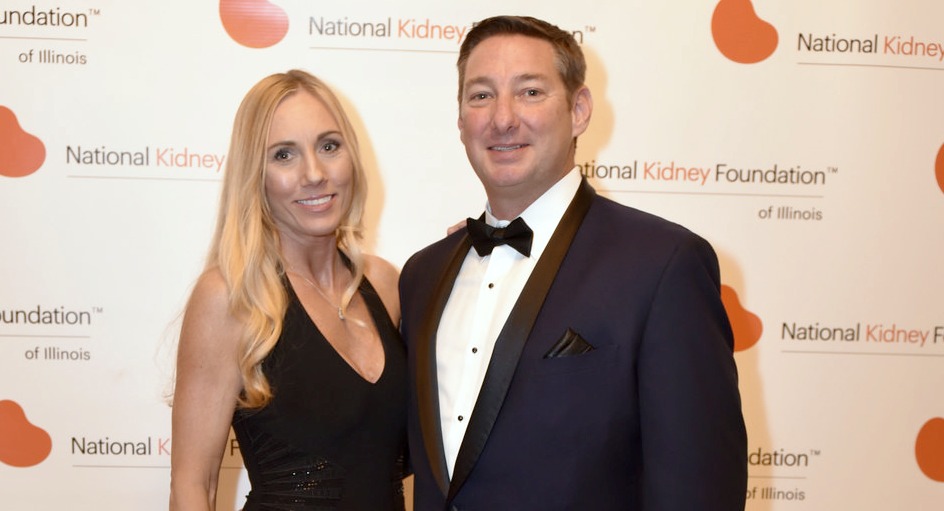 I also have medications that I am on regularly so add that to the bill. We have changed insurance companies because of his work about three times in the last year. It is so scary to be uncertain which drugs will be covered and at what cost. There have been times when just one medication alone for my husband was around $2000 per month. I am not a person who gets rattled easily, but I will admit that I cried a lot during this time. He literally can not live without his medications.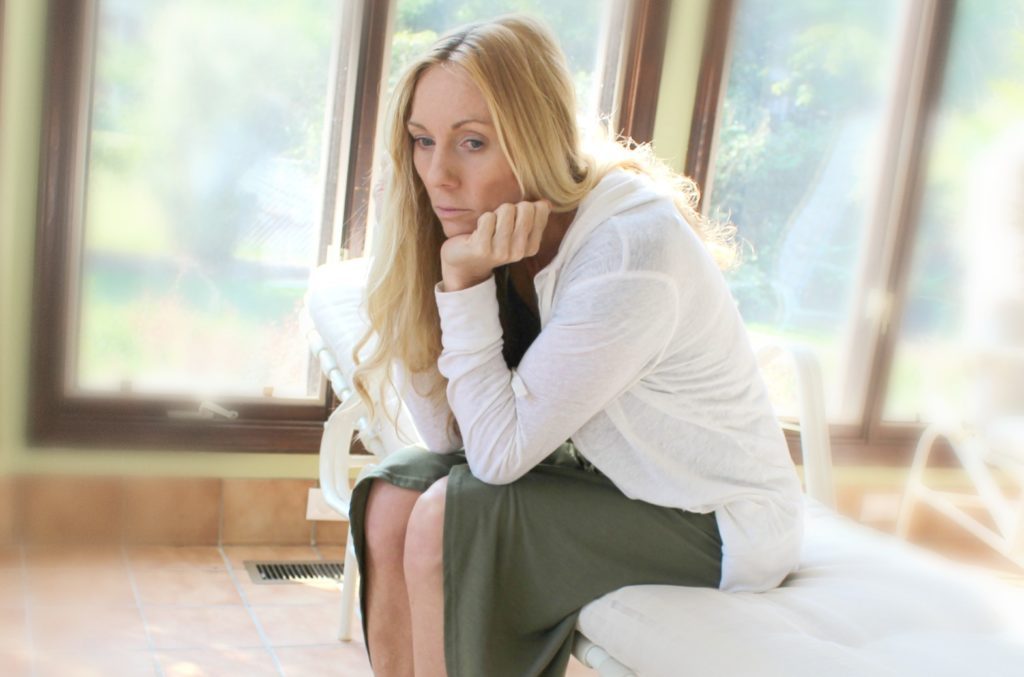 And having gone from a $10 copay for my own medications to full price this time around  has induced more uncertainty and crying. "How will we afford our medication that we can not live without each day?" is a serious question that I never wanted to face.  Having to pay full price for prescriptions took away from our budget in other areas and the whole family felt the seriousness of the situation.
*This is a photo of our boys visiting Paul at one of his recent hospital visits.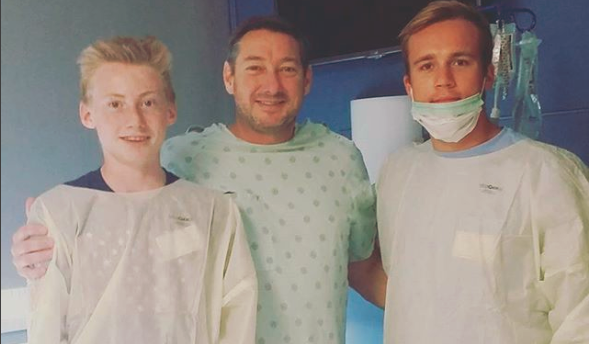 When I was searching for a solution I heard of a prescription drug plan called LifeInCheck™ . The more I learned, the deeper I could breathe and the more hopeful I felt. LifeInCheck™ covers 175+ prescriptions that are available at no cost and these include 40 of the 100 most common prescriptions in the US and include certain medications for high blood pressure, antibiotics, mental health and more.
Not only that, but they have a 90% savings on other prescriptions.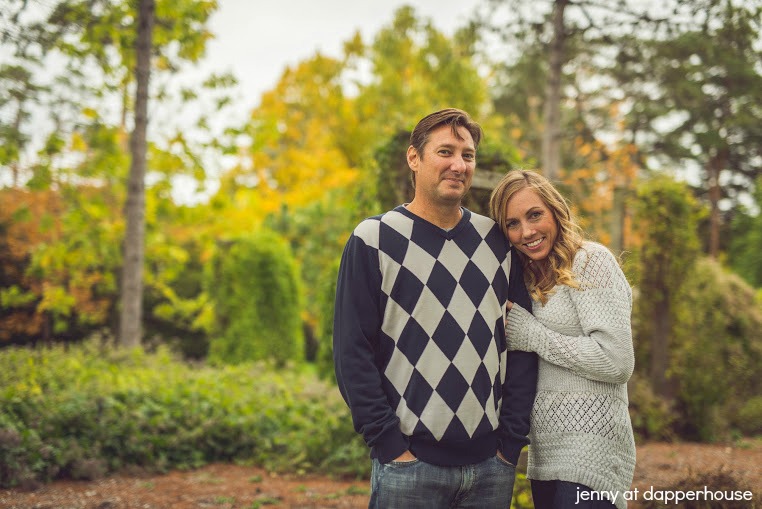 After having so many disappointments from our insurance drug coverage I was still a little skeptical so I did a deeper dive. I used LifeInCheck™ prescription drug plan to search and compare prices to help me find the lowest price at a pharmacy near you and with over 54,000 pharmacies that accept the LifeInCheck™ card it was SO EASY!  I liked that I could stay ot our current pharmacy. The stress was quickly subsiding and I really felt like this could be the answer we were looking for.
This prescription drug plan is perfect for people that are:
underinsured
uninsured
or have a high deductible insurance plan
I signed up for LifeInCheck™ and you can too by clicking below for a free trial.

Now I know how to keep my LifeInCheck™ and not have to worry about our health when it comes to affording critical prescriptions. I encourage you to check it out, find the cost savings on your prescriptions and have one less thing to worry about.
You can save 85-90% on generic medications and 14-15% on name brand drugs with LifeInCheck™.
Click the screenshot of the LifeInCheck™ website below and start your free trial today.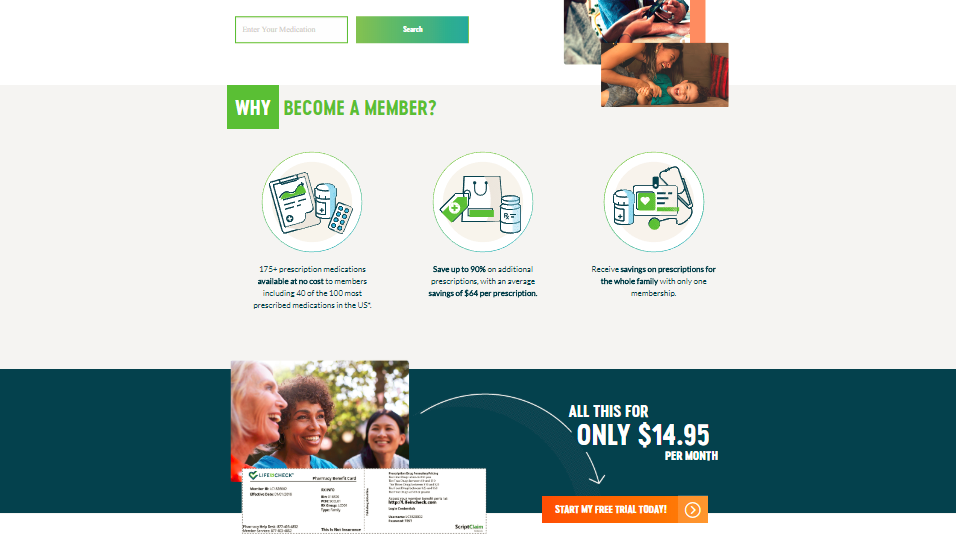 We are blessed to have solutions like LifeInCheck™ to help relieve the burden of drug costs for our family.
*This is Paul and our youngest son when we went to the Kidney Transplant Awareness walk in Chicago.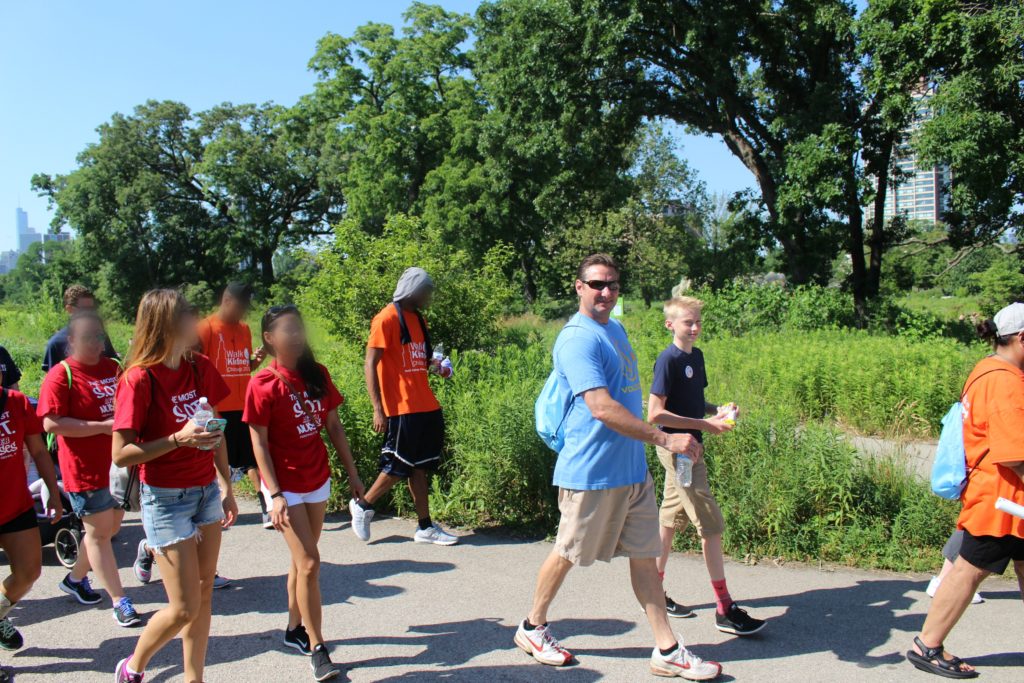 * LifeInCheck™ is brought to you by Inmar, a data and technology analytics company. Over the past 15 years, Inmar has created relationships with brands and retailers to provide consumers with the lowest price on prescribed medications.
* The LifeInCheck™ plan is not A Medicare Prescription Drug Plan or insurance.
You can get updates about our kidney transplant journey on my instagram .