When decorating for the holidays it is the little touches that make things special. Especially if you are entertaining for Christmas, you want to have something festive on every table in your home. This cute centerpiece is easy to make with things you probably already have on hand. Make a few and use them to decorate the center of a long holiday table or to add a pop of merriness to your ends tables. Here is how to make this last minute centerpiece for Christmas.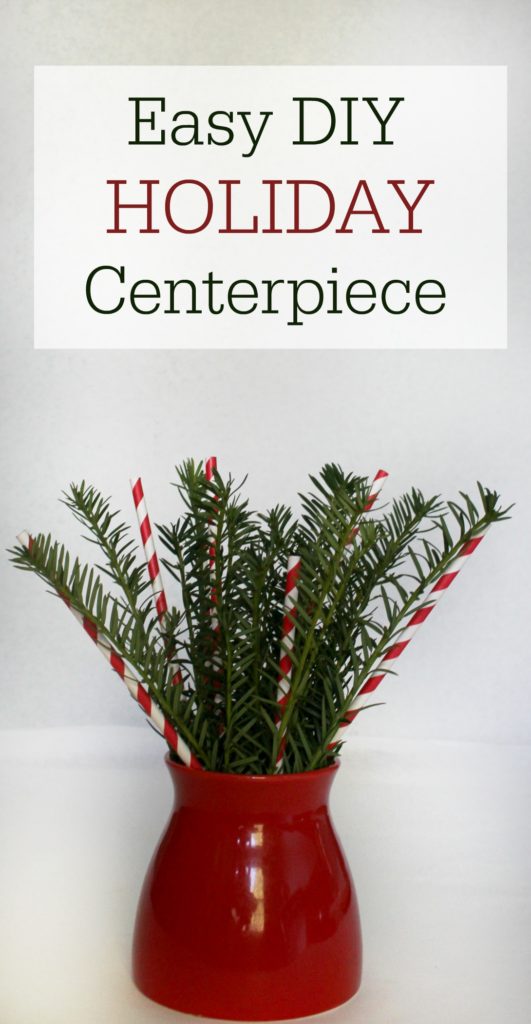 What you need:
an empty vase (I used on that was 6 inches tall)
enough sprigs from an evergreen tree or bush to fill your container (we have these bushes in our yard)
a handful of red and white straws (I like these that look like candy canes)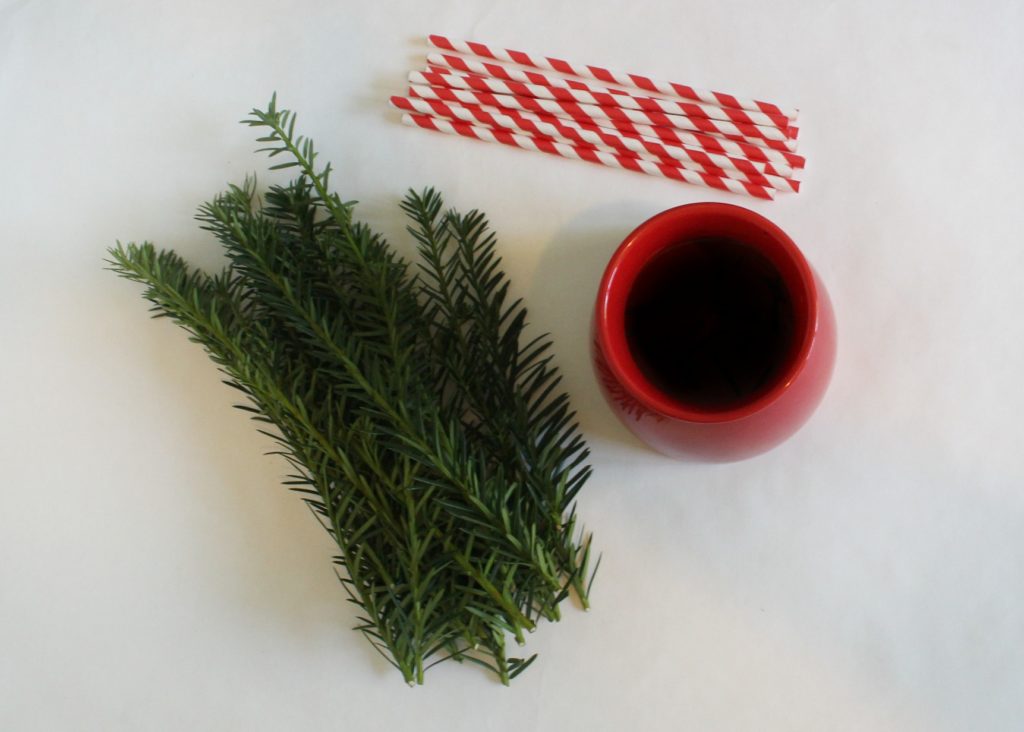 How to Make:
1.) Arrange the sprigs in the vase so that they are sticking up and out around the edges of the vase. Make sure you have enough sprigs to pack them in with not a lot of wiggle room.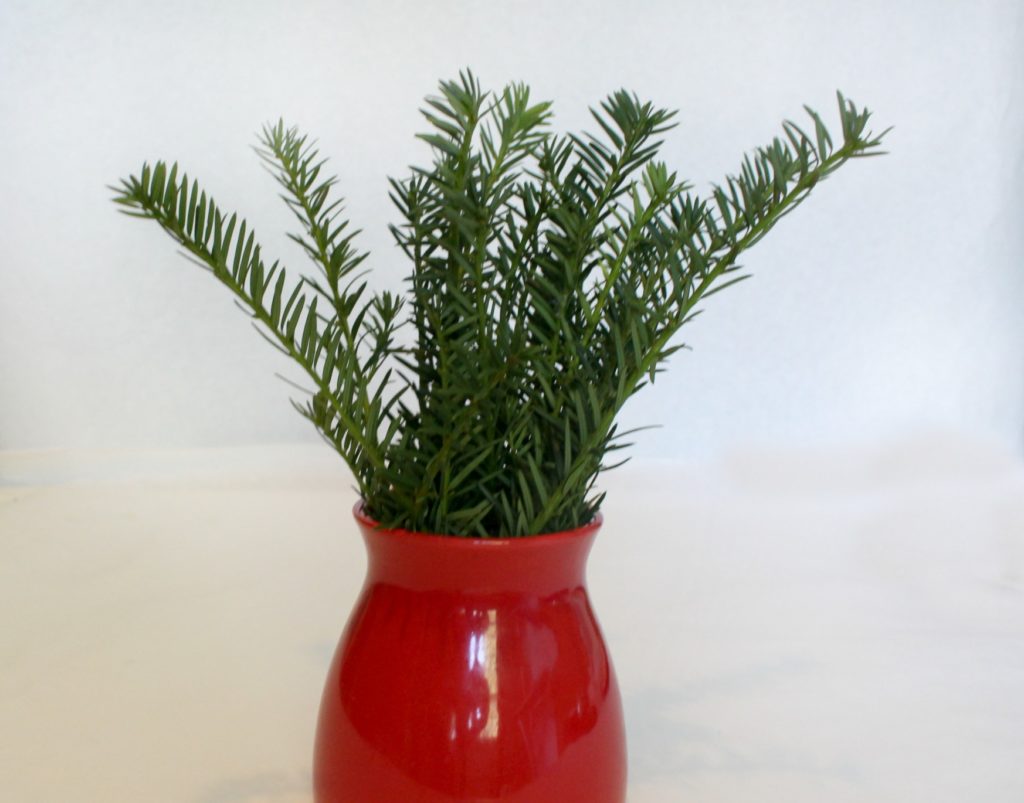 2.) One by one, add the straws around the edges and a few near the center of the evergreen.
And that's it!! Simple and cute.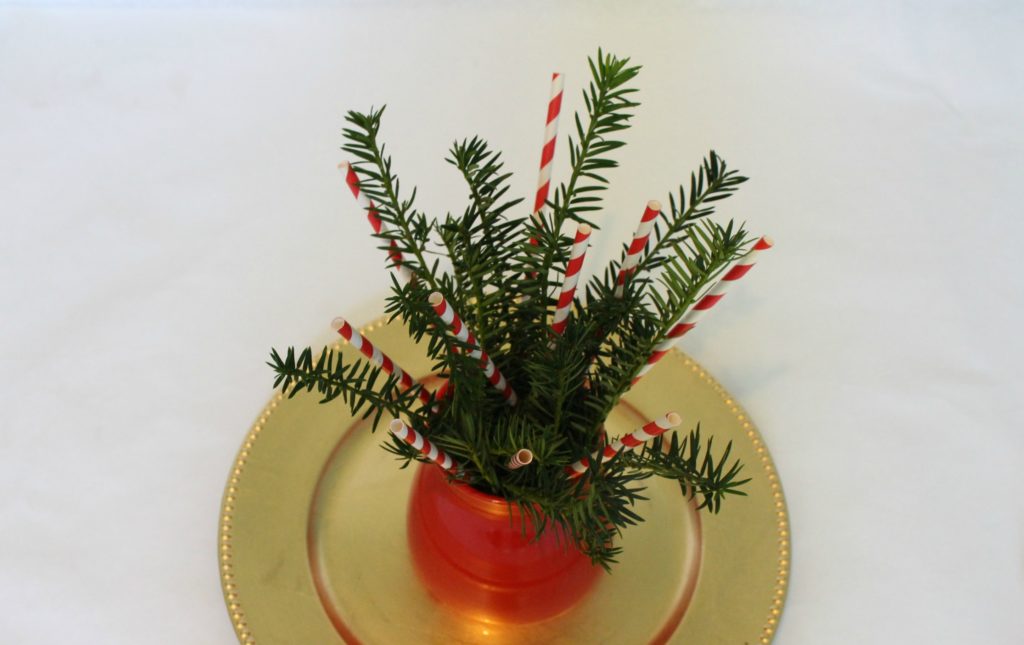 Merry Christmas!