My kids go through phases where they like to eat particular things and become uninterested in others. While my kids were on a chicken salad kick I made this recipe and luckily it passed their picky palate. It was a big hit. (And that is saying a lot!) This recipe is enough to make ahead and keep in the fridge for a week. Eat it in a wrap, sandwich or even on a salad. No matter how you eat it, I know that you are going to love it as much as my family does!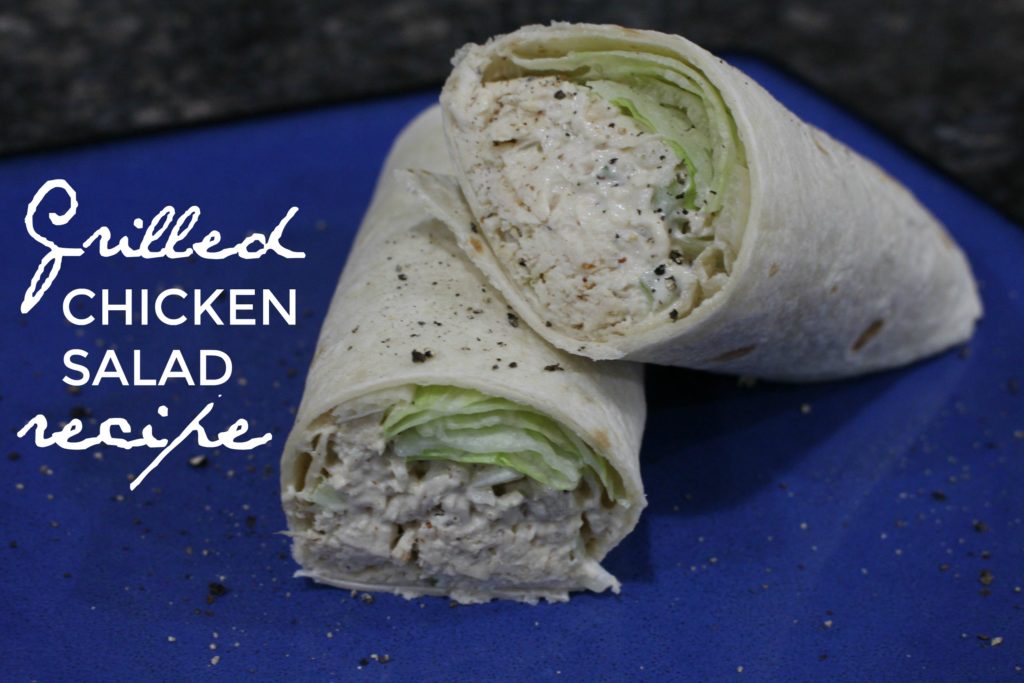 What will you will need:
4 large chicken breasts
Seasoned Salt and Pepper
1/4 cup of diced onion (thin and small pieces)
1/2 cup celery diced small and thin
3/4 cup mayo (whatever type or brand you typically use)
1/4 Dijon mustard
What you will do:
Start with fresh, thawed chicken breasts. Season well with the seasoned salt and pepper.
Grill carefully so that the chicken is done exactly on time and that they outside is not tough.
Note: I used a George Foreman Grill inside to speed up the process but you can certainly use a regular grill. Just make sure that the outside of the chicken does not get too tough or it is difficult to shred.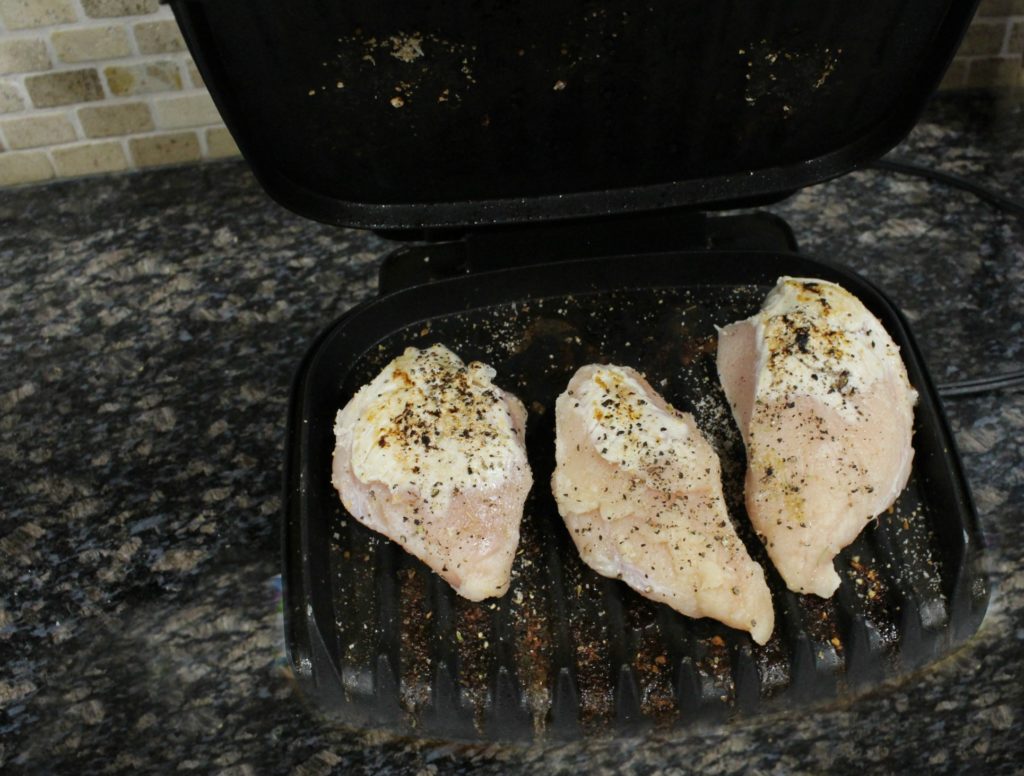 Cut the chicken breasts into chunks and toss them into a bowl.
Use an electric hand mixer to shred the chicken quickly & easily.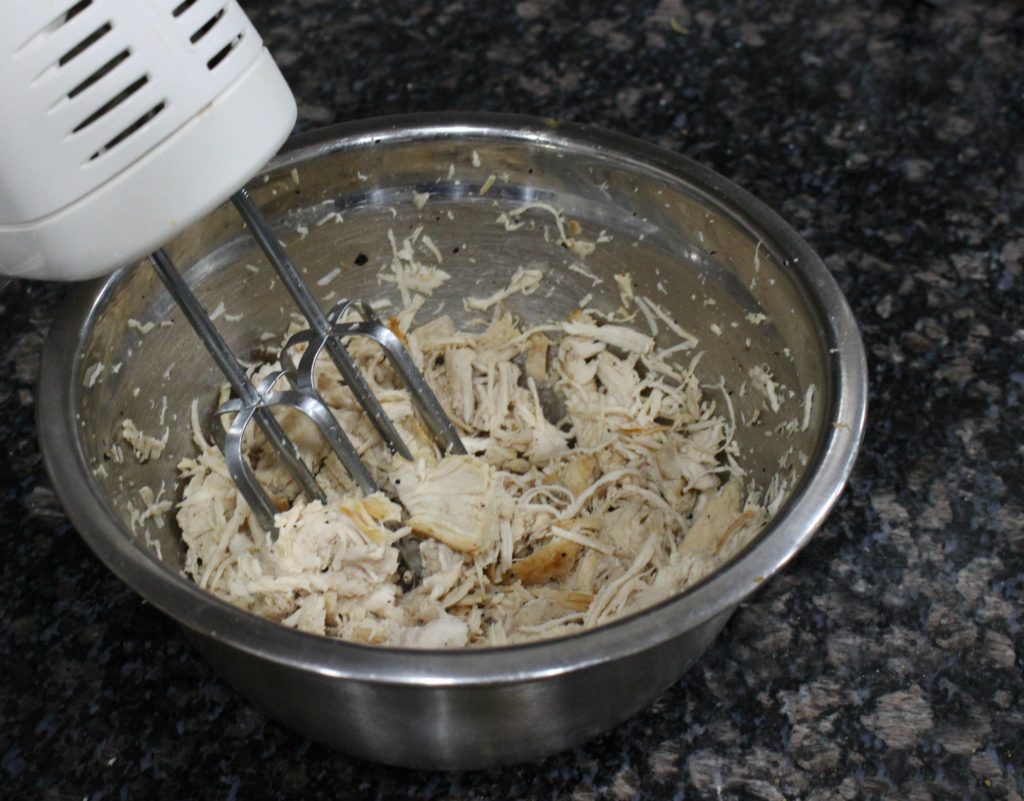 Add all the ingredients into the bowl with the chicken and mix well.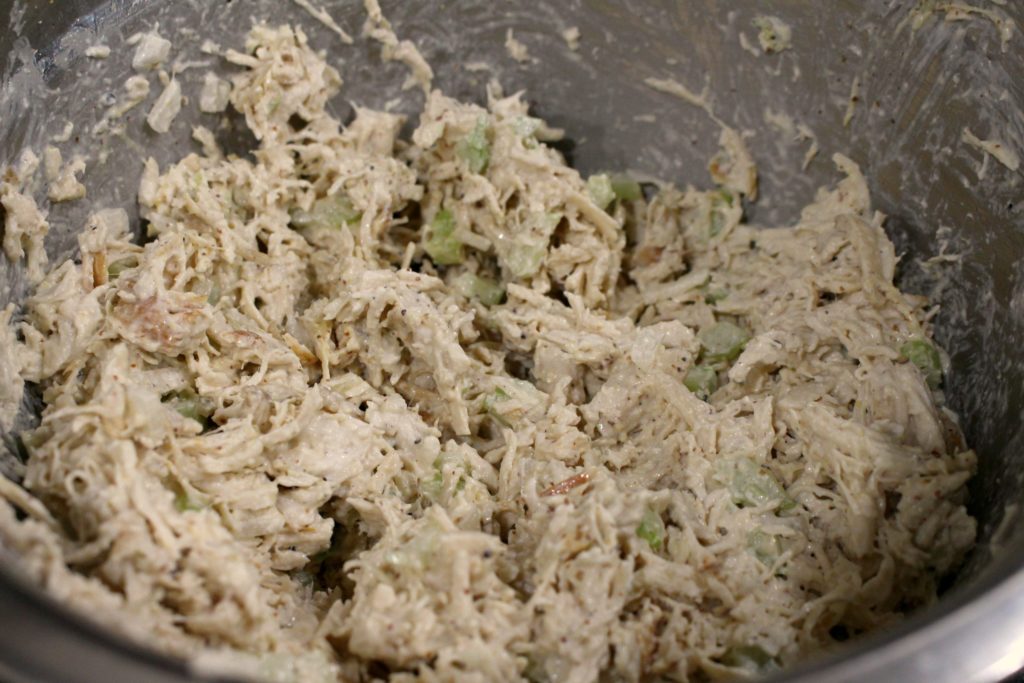 Store in the refrigerator for up to 5 days and use as wanted on salads, sandwiches and wraps!
How to make a quick wrap for lunch:
Use a tortilla or your favorite flatbread wrap.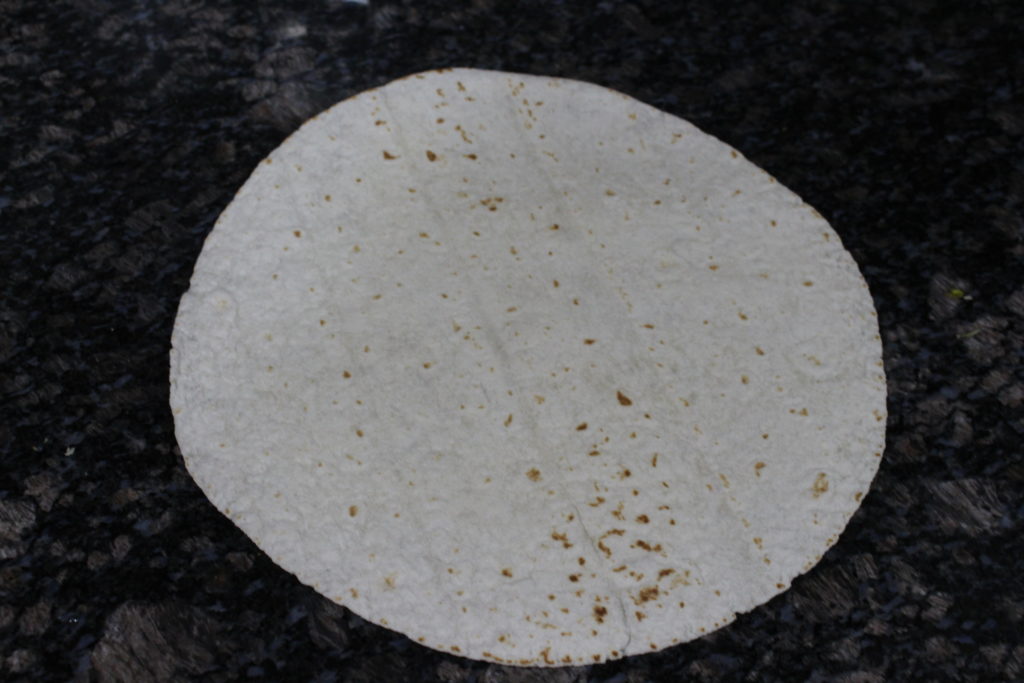 Add your veggies to the wrap (lettuce, spinach, tomatoes, cucumber, sprouts, etc.) down the center of the wrap.
Then add the chicken on top of the veggies.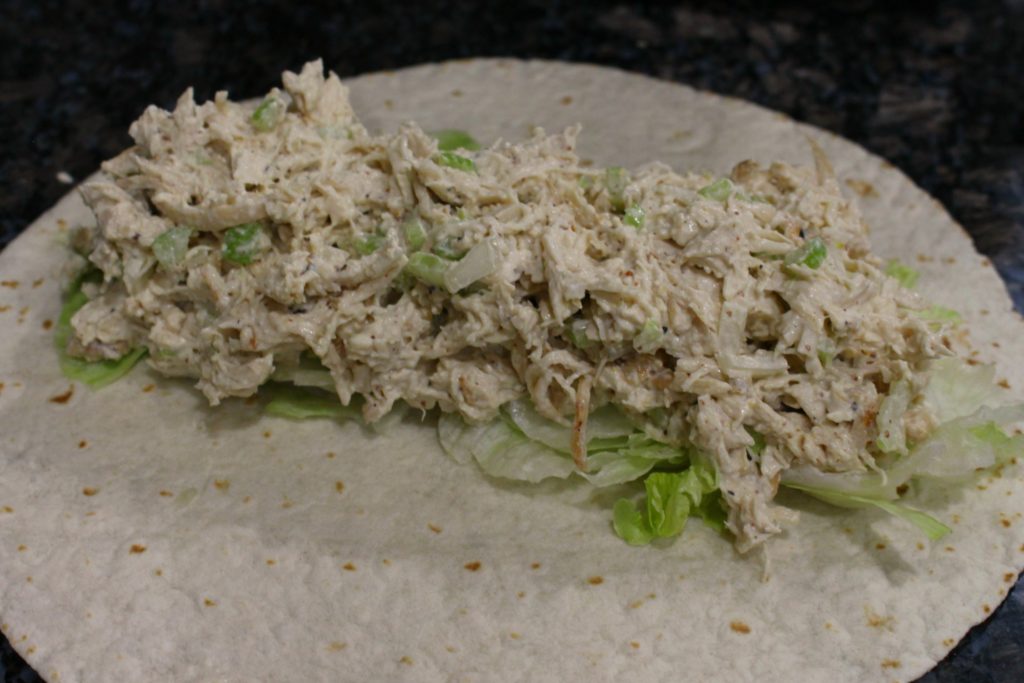 Wrap tightly. Then cut, serve, eat, enjoy!