*This is a sponsored post powered by BrandBacker for OZ Naturals as a review of their Vitamin C 20% Anti Aging Serum.
I have been addicted to vitamin C serums because they have such a positive and drastic affect on my skin. I recently tried a new brand called OZ Naturals that has the ingredients needed to get the anti-aging results you've been looking for. With Amino Acids, Vegan Hyaluronic Acids, Ferulic Acids and Vitamins your skin will get what it needs to protect and repair itself.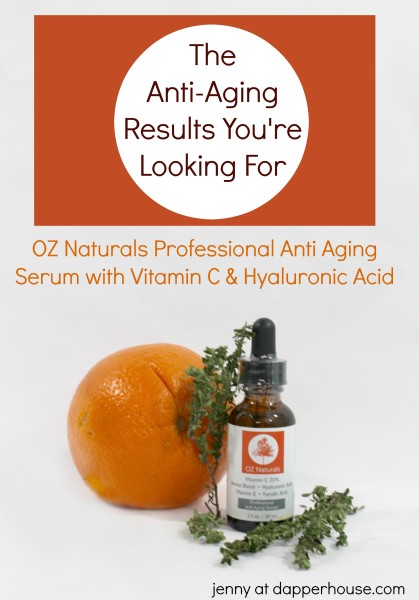 This OZ Naturals professional serum is $75 dollars but they are running a promotion where you can order on Amazon for only $22.49.
ALLURE MAGAZINE'S Best In Beauty Vitamin C Serum "It's widely considered to be the most effective organic vitamin c serum available & is proven to dramatically increase the production of collagen and cellular turnover – Resulting in a much smoother texture and even skin tone – We guarantee you'll notice a much more youthful and radiant glow!"

CLINICAL STRENGTH 20% vitamin c serum for your face + vegan hyaluronic acid is the absolute highest quality vitamin c serum available.

THIS VITAMIN C SERUM is guaranteed to leave your skin radiant and more youthful looking by neutralizing free radicals & is proven to stimulate collagen & reduce fine lines and wrinkles.

CRUELTY FREE, ORGANIC vitamin c serum does not contain alcohol, parabens or sulfates and is safe for all skin types.

MADE IN THE USA in a state of the art FDA registered facility – OZ Naturals formulates the most effective anti aging products on the market – OZ Naturals products work & they work extremely well – We guarantee you'll get results!
OZ Naturals is a leader in natural skin care. I hope that you love it as much as I do…
Have you tried Vitamin C Serums before?