I LOVE food with fresh ingredients. This salsa is both spicy and sweet and is perfect for dipping tortilla chips or topping avocado halves or a grilled chicken breast! It is really quick to make and keeps well in the fridge for quite a few days.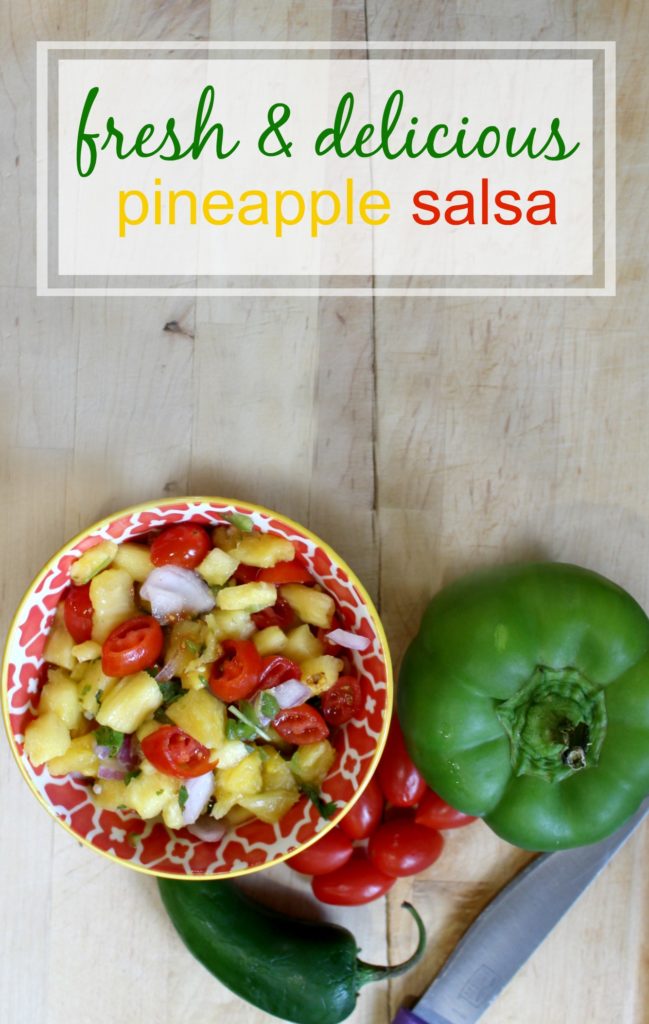 Here is what you need:
2 cups of freshly chopped pineapple (to make it easier I got fresh pineaple already cut in the produce section)
1/4 cup diced green pepper
1 cup sliced cherry tomatoes
⅓ cup finely chopped cilantro
¼ cup diced red onion
1 diced jalapeno pepper (remove the seeds if you want it less spicy)
juice from 2 limes
Salt and Pepper to taste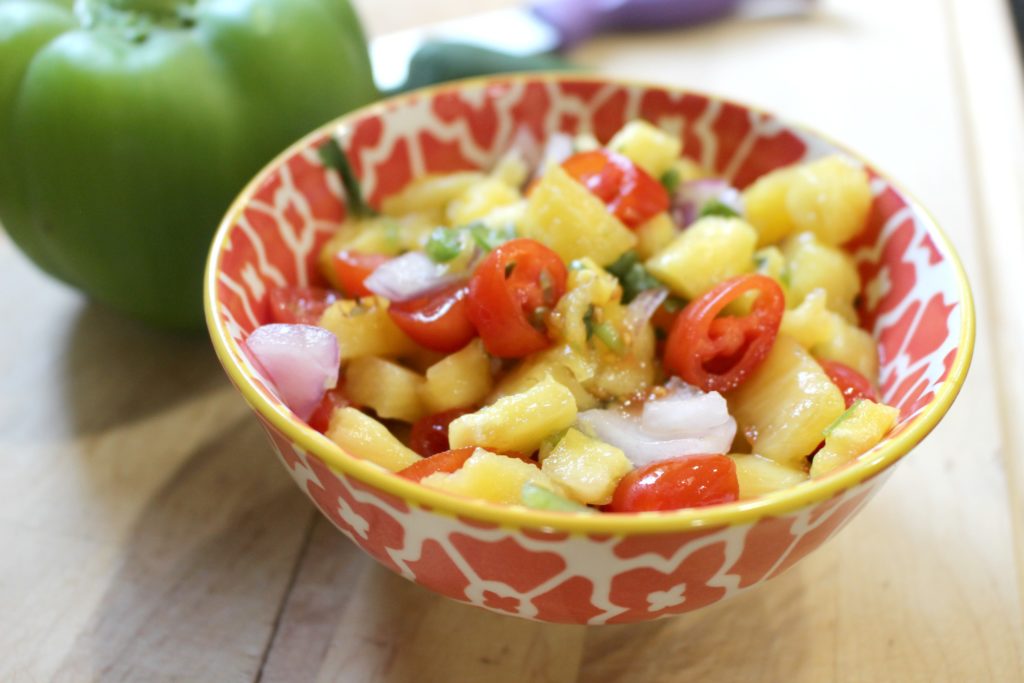 How to Make It: 
1.) In a medium sized bowl mix green pepper, cilantro, red onion and jalapeno together.
2.) Add the juice of one lime and the salt and pepper. Stir well.
3.) Add in the pineapple and tomatoes and toss with the other ingredients. Squeeze in the juice of the other lime and toss again.
4.) Serve right away or let sit in the refrigerator for a few hours. Either way it is perfectly delicious!