If you are looking for a FREE meal planning sheet, this one will do. There are sections to write your meal in for each day of the week. This free weekly meal planner offers a way to pay attention to your budget and spending as well.  Downlaod and print as many as you want!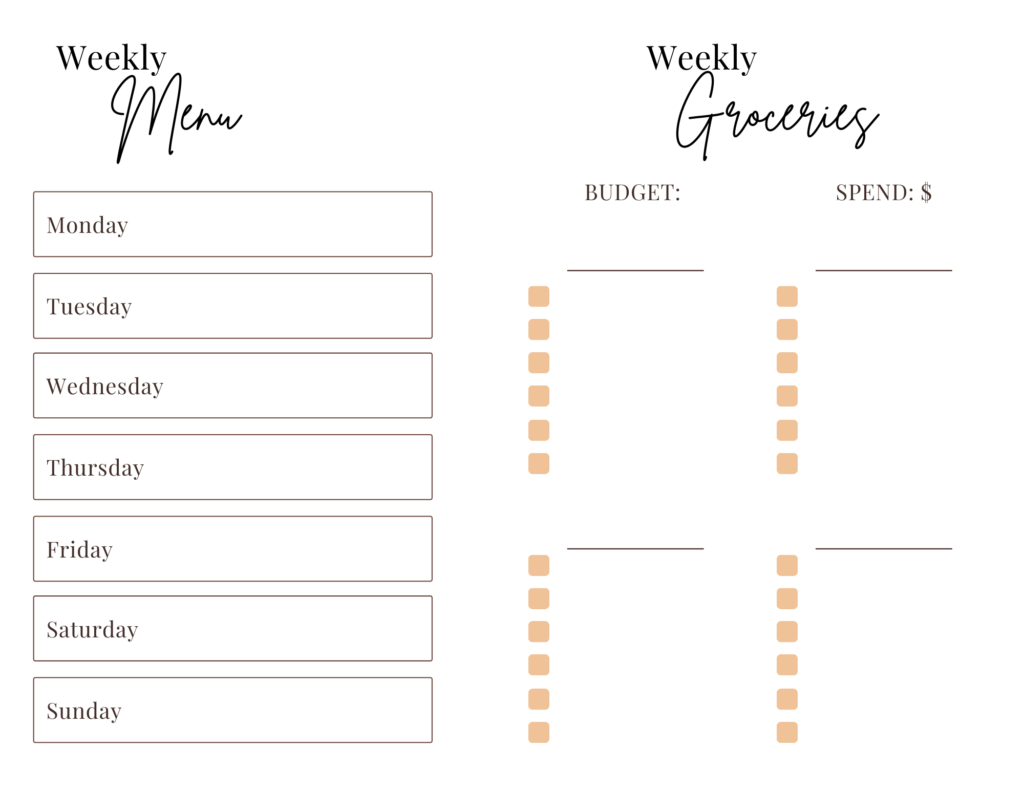 Want something more organizational? Family Fresh Meals has many free printable meal planning pages that include inventory lists for pantry and freeer, grocery shopping organizer and even some fun charts for kids to pick their lunch choices.
This printable meal planner from Nifty Mom is great for posting in the kitchen for family members to keep track and look forward to the meals for the coming week.
You may like:
These "Healthy" Foods Are Not Healthly – Read Food Labels
Tips to Get Picky Eaters to Try New Foods