*This is a sponsored post by Single Edition Media on behalf of La Brea Bakery. Opinions belong to jenny at dapperhouse.  Single Edition Media and La Brea Bakery is responsible for contest and prize fulfillment.
I am proud to let you know about La Brea Bakery's contest. Nominate a person that you love who regularly works on Thanksgiving serving others (such as firefighters, police, waiters, bakers etc.). La Brea Bakery will deliver fully catered meals to 5 finalists across the nation on Thanksgiving. Submissions close Nov 15th 2015.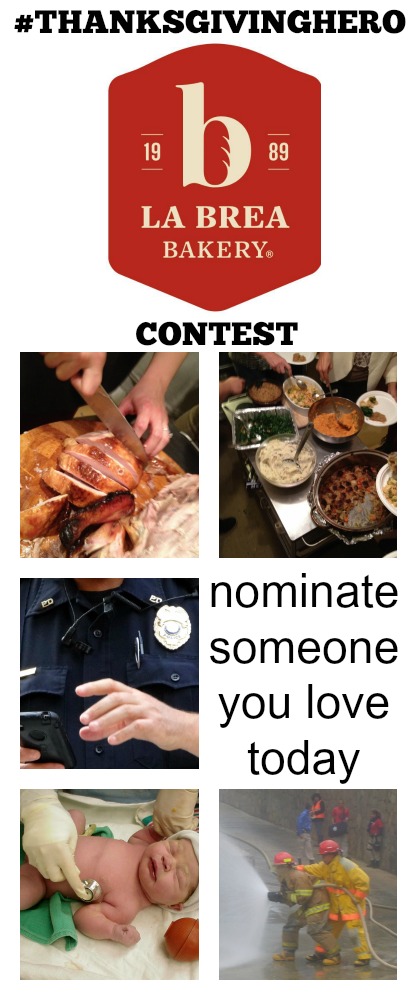 Thanksgiving is a very traditional time of year and one of my most favorite holidays. There are no special isles filled with candies and gifts and craziness that you are expected to buy. . . you just need a bit of food and some people that you care about and you have Thanksgiving. I am a vegetarian and I don't eat Turkey so even some sweets potatoes, some stuffing and some La Brea Bread will do to make a meal worth feeling blessed about. It could mean that the fancy dishes come out and a formal dinner is held. Or, it doesn't have to be fancy and it could be paper plates and football games and relaxing casually with family and friends. It could mean running a Turkey Trot, playing at the park or volunteering at a soup kitchen. The point is that we celebrate the things that we are thankful for and hope to spend the day with people we love and are grateful to have in our lives.
I have worked many Holidays including Thanksgiving. I had a social media job last year that required me to tweet and interact all day with followers of a large, national company. My husband has worked many Thanksgivings as well and his family works in the airline industry and they have Thanksgiving on a completely different day since they all work on the actual holiday.



I have an aunt and a brother in law who are nurses. One will be working in a nursing home this Thanksgiving and the other will be working in the Emergency room hoping people don't have accidents while deep frying their birds!



I have a lot of people that I will be nominating as my #ThanksgivingHero this year.
Who will you be nominating as your Thanksgiving Hero?
CONTEST ENTRY INSTRUCTIONS: To submit an entry click the "Thanksgiving Heroes" tab to create your form submission by including: your first and last name; zip code; email address; an essay of 100 words or less telling about your family member that you will be unable to share Thanksgiving dinner with and submit at least one photograph showing both you and your family member that you will be unable to share Thanksgiving dinner with. Submissions must be received by November 15th 2015. Finalists will be announced November 17th 2015, after which the public will have a chance to vote for their favorites through November 20th 2015.
I am nominating my brother in law Nathan who works so hard everyday to take care of his family and others as a SWAT nurse and at Mayo Clinic. He is a great nurse and deserves a catered meal for him, his wife (my sister) and their 3 young children. He has spent every holiday during  his marriage in the hospital!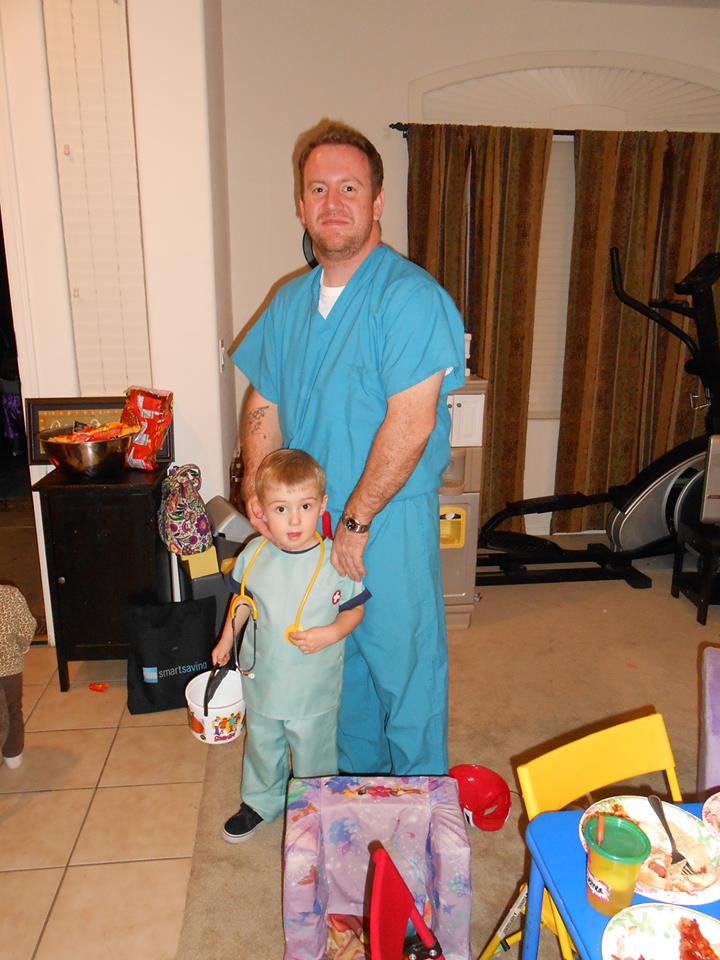 For all the contest info, updates and special deals be their friend on social media at Facebook, Instagram, Twitter and Pinterest.
La Brea Bakery is the leading artisan bread in the United States, and is sold in 7,000-7,500 accounts (retail outlets and chains) nationwide. Learn more about La Brea Bakery HERE.