Bored dogs are not happy. Bored dogs get into trouble. They go looking for ways to entertain themselves and sometimes it means being destructive or naughty. Sometimes they are lethargic and unhappy with nothing new or fun to do. When they are bored, they fight over throw pillows, computer cords and my indoor plants.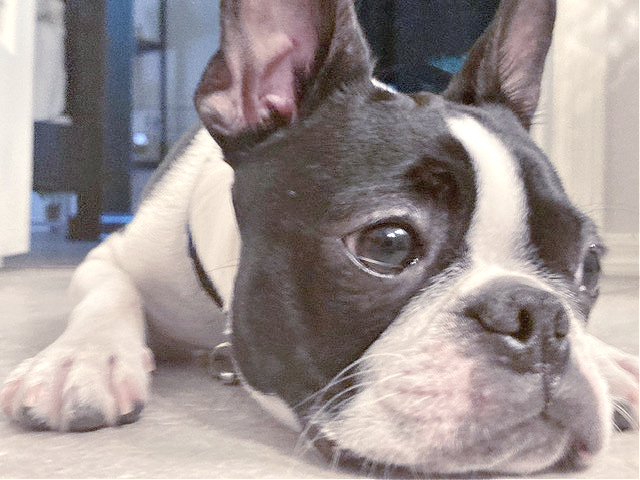 What I Learned
I learned quickly to divide their toys into a few different boxes and rotate them. This way they get new and exciting toys all the time! They play together instead of fight. They focus on their toys and not things that are off limits. They are happy and excited and energetic.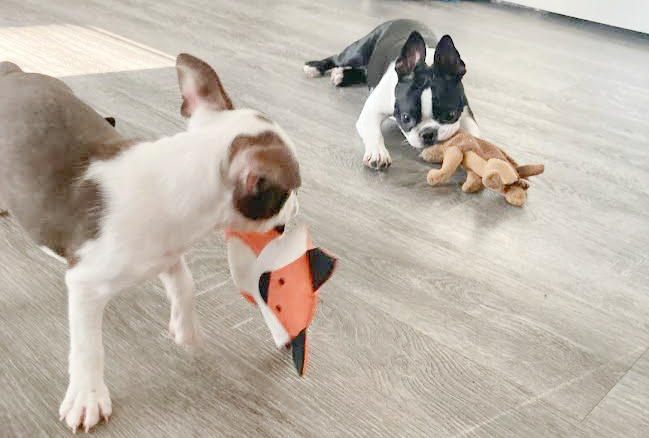 And while going and buying new toys all the time was fun, it was getting expensive. Bark box is an inexpensive way to keep your dog happy and entertained with a new set of toys each month. The cool thing about it too is that the items in the box are about half of the usual price if you bought them individually at the store.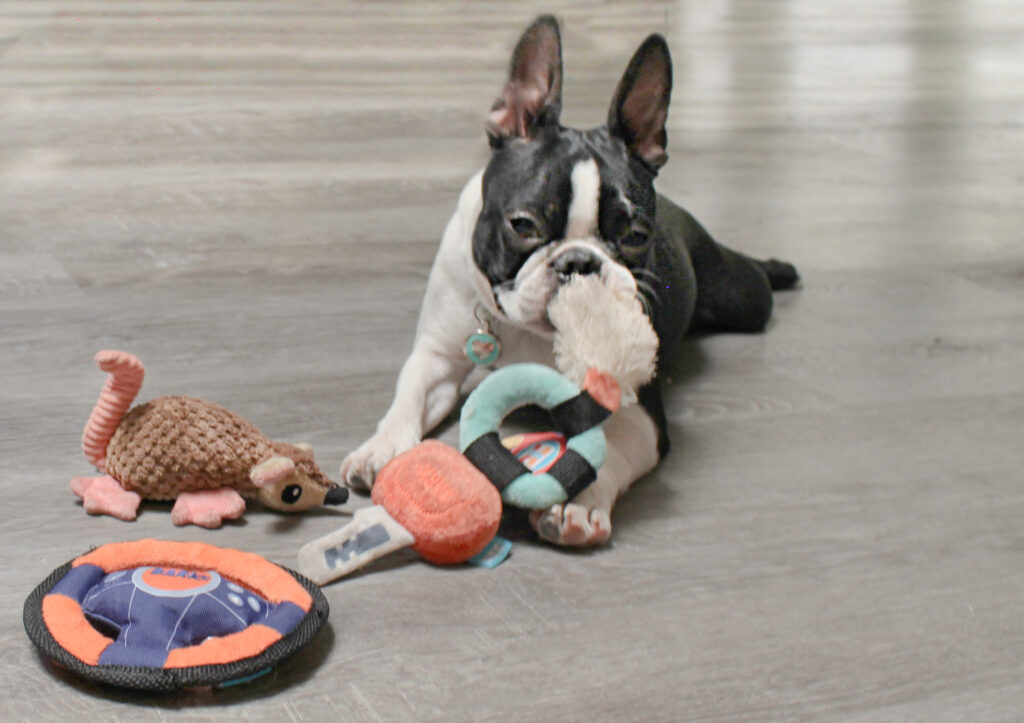 Do This One Thing
Sign up for Bark Box andeep the boxes each month. Use them to store each month's themed toys. If you do buy extra toys that month, add those in too. Once you have a years worth of Bark Box, you will have an incredible set of 12 boxes to rotate with your dog. This will give him/her so much excitement everytime you bring back out a new box.
They will constantly getting new toys.
They will not be bored.
They will be excited and happy.
They will love you even more than they already do.
The Monthly Themes are Incredbily Cool
Check out some of these cute boxes!!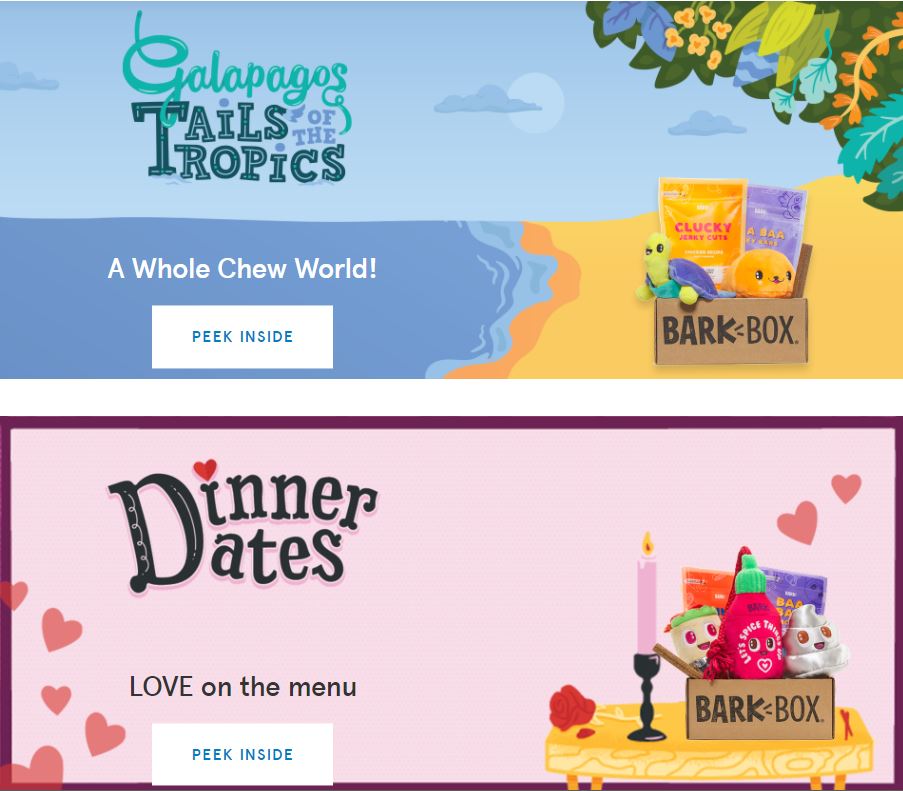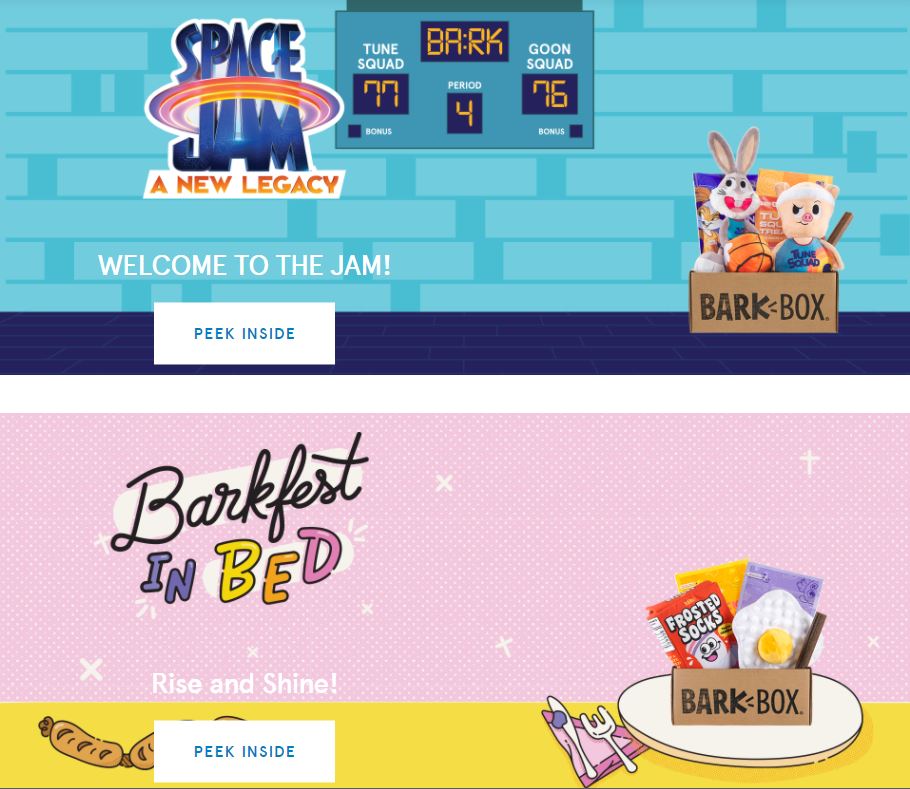 Are you ready to beat boredom and keep your dogs happy?

Follow Violet and Ivy on Instagram.

PIN THIS NOW SO YOU HAVE IT LATER . . .