*This is not a sponsored post. Opinions belong to jenny at dapperhouse.
My son wanted a bedroom makeover from little guy to middle school tween! He loves travel and architecture so we decided to use those as the themes for his new decor. I wanted to find a way to let him use his own creativity to express himself in the compilation of his room. After looking at his architectural drawings one day I thought that these would be a fun addition to his room!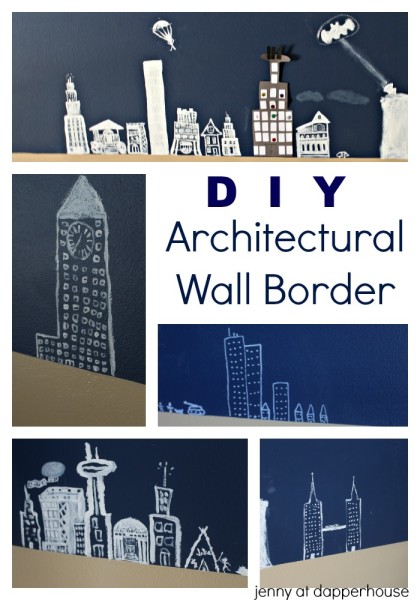 I painted two colors that meet in the middle where the border would go. Then I gave him some white craft paint and brushes along with some white paint pens and let him go to work.
It was a work in progress that he could work on whenever he had some free time and was inspired. I bought him lots of books about architecture and how to draw buildings. We looked online at architectural related stories and video and he continued to be inspired. Then, he watched a Batman movie and decided that he would like the bat symbol. ( too cute)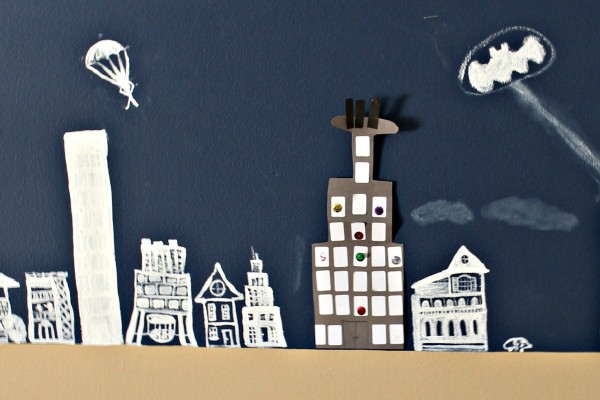 My son traveled to Pennsylvania and saw a game at PNC Park Stadium and came home inspired to add that too.
He learned about Russian art and architecture in school and is working on an inspired replica of St. Basil's Cathedral.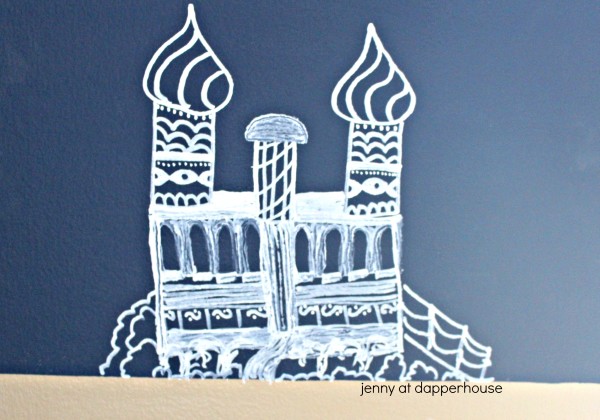 All you need is some paint markers and imagination to make this super cool DIY Architectural Border for your child's room!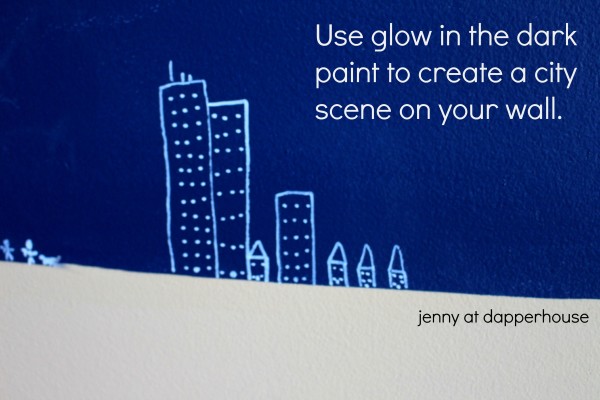 TIP: Use a glow in the dark paint so that the lights in the city go on when the lights go out!
Would you do something like this in your home or office?