Peppermint is one of my favorite scents and flavors, but especially during the holiday season it evokes a bit more of a nostalgic feeling! It is the magic of the holidays in everything from candy canes to Starbuck's Peppermint Mochas, soy, no whip… mmm. Yay Christmas! If you want a body scrub that will pamper your senses and make your skin as smooth as butter, you will love this DIY body scrub. If you need a super thoughtful last minute gift for someone special, you are REALLY going to love this recipe! This is truly luxurious and moisturizing. Here is how to make this DIY All Natural Peppermint Body Scrub.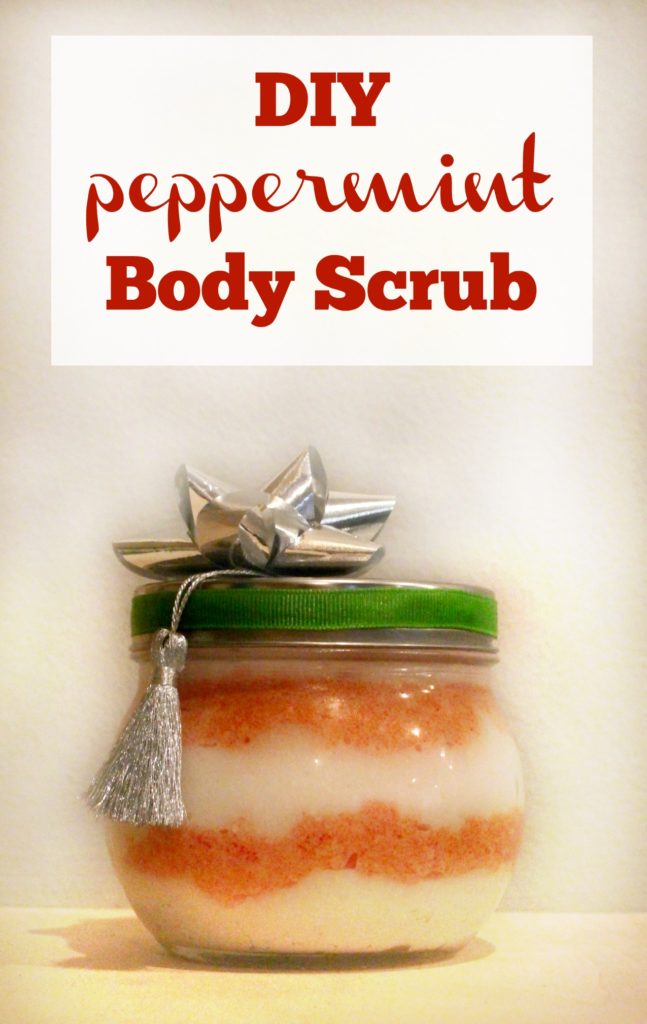 What you will need:
How to Make: 
1.) In a bowl mix 4 oz coconut oil and 1 ox shea butter.
2.) Add granulated sugar into the mix until it is at desired consistency (about half and half)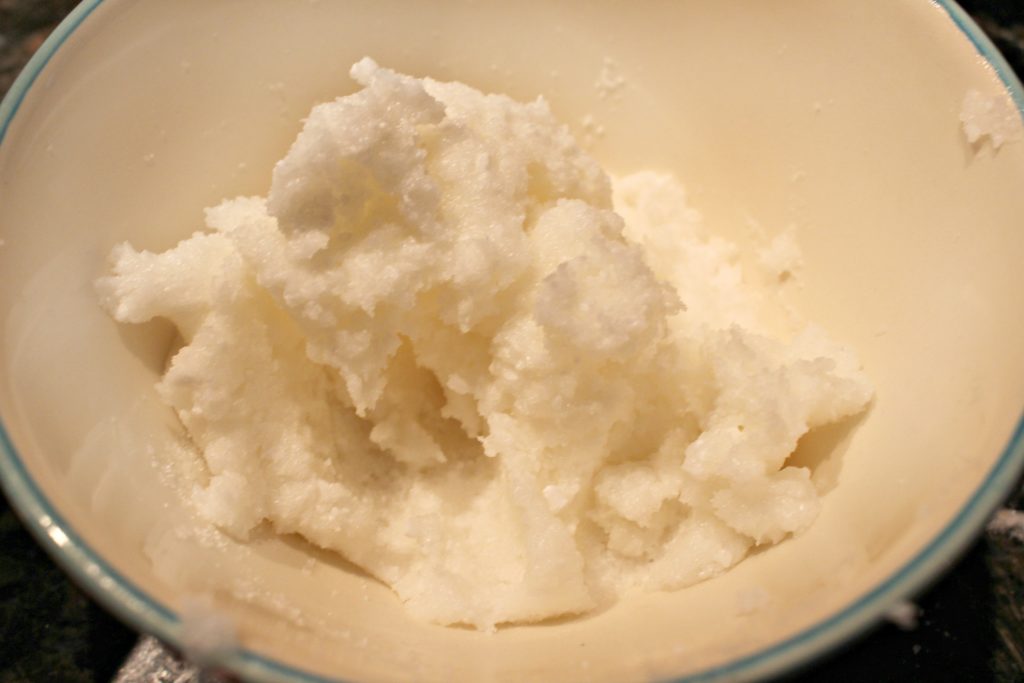 3.) Divide the mix in half into two bowls.
4.) Add 10 drops of red food coloring to one of the bowls and mix. Keep adding drops of food coloring until it is at the desired color.
5.) In each of the bowls add 3 – 6 drops of peppermint oil and mix well (to desired level of scent)
6.) In the empty jar, layer the white and red body scrub from the bottom to the top.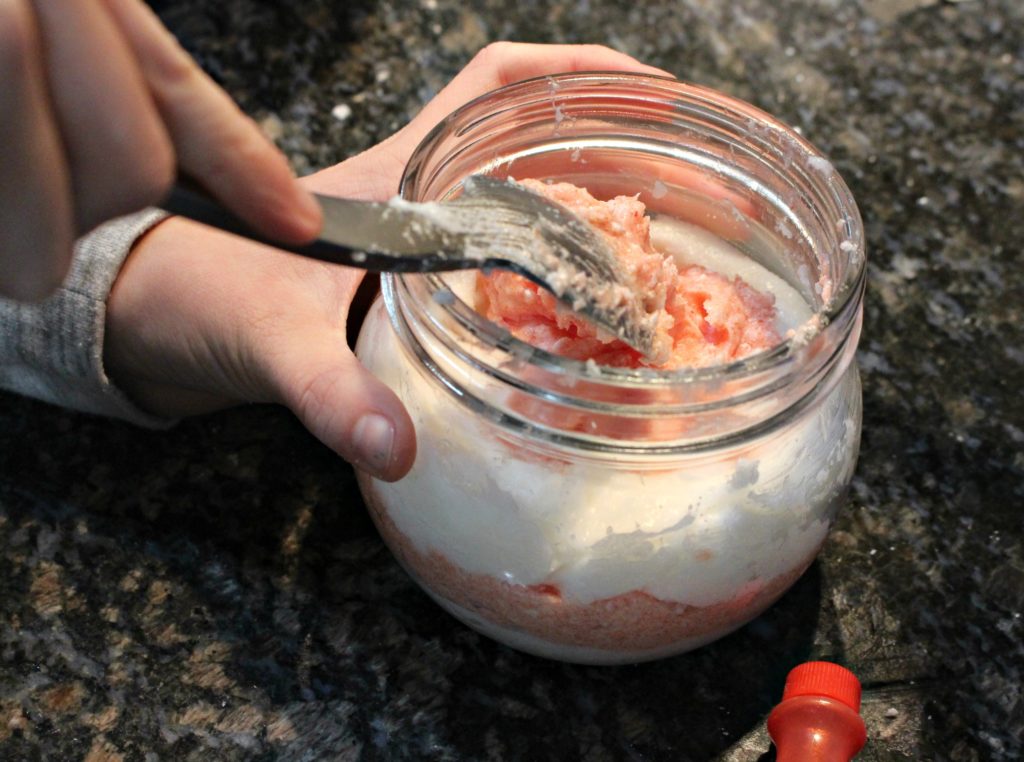 7.) If you are giving this as a gift put on the lid, add a ribbon, a bow and a gift tag! If you are saving it for yourself dress it up anyway and give it to yourself!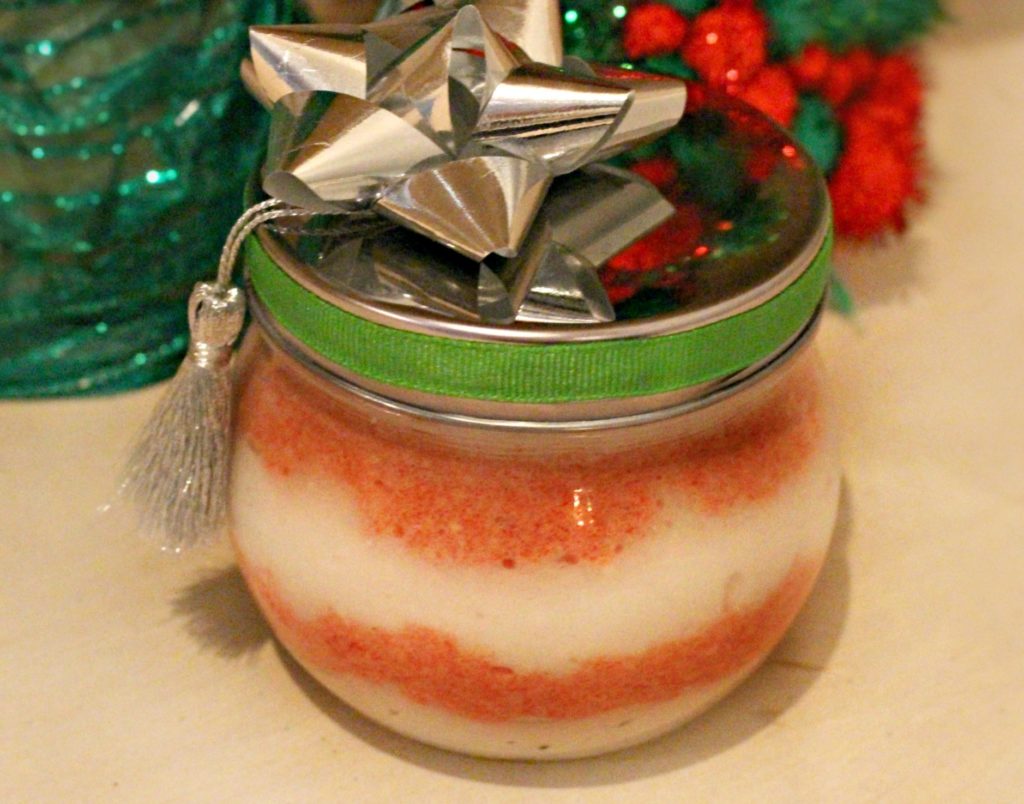 Have you made body scrub at home before?