*This is not a sponsored post. Opinions and content belong to jenny at dapperhouse.
I like a lot of different styles but something inside me has such a fondness for shabby chic. This mason jar craft is a perfect touch to shabby chic decor and it is really simple to make! Use any color you like (I chose white) and use them for party centerpieces, night table decor or a thoughtful gift!
Supplies
mason

jar

light blue paint (for glass or multi surface)
paintbrush
artificial or real flowers
floral foam (optional)
sandpaper
How to Make:
Step 1.) Paint the outside of the
mason
jar
and let dry. This may require two coats depending on how you want it to look. (The one shown has two coats.)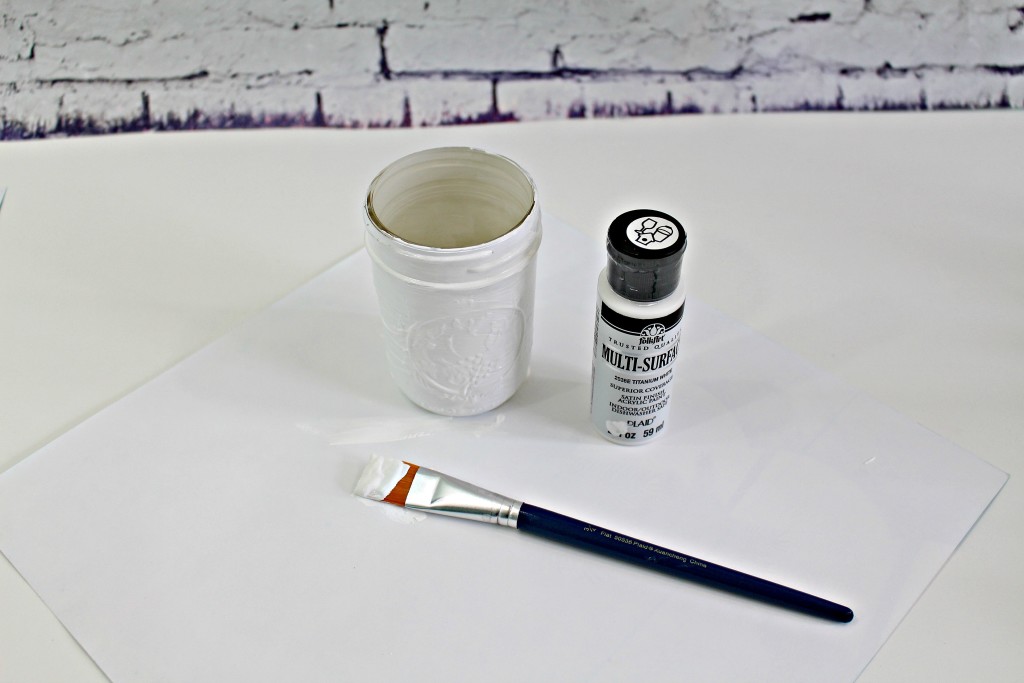 Step 2.) use sandpaper to rub paint off the
jar
is specific areas. Make certain to go over the raised parts of the glass so that the designs show well. Add a bit of wear here and there using gentle pressure with the sand paper.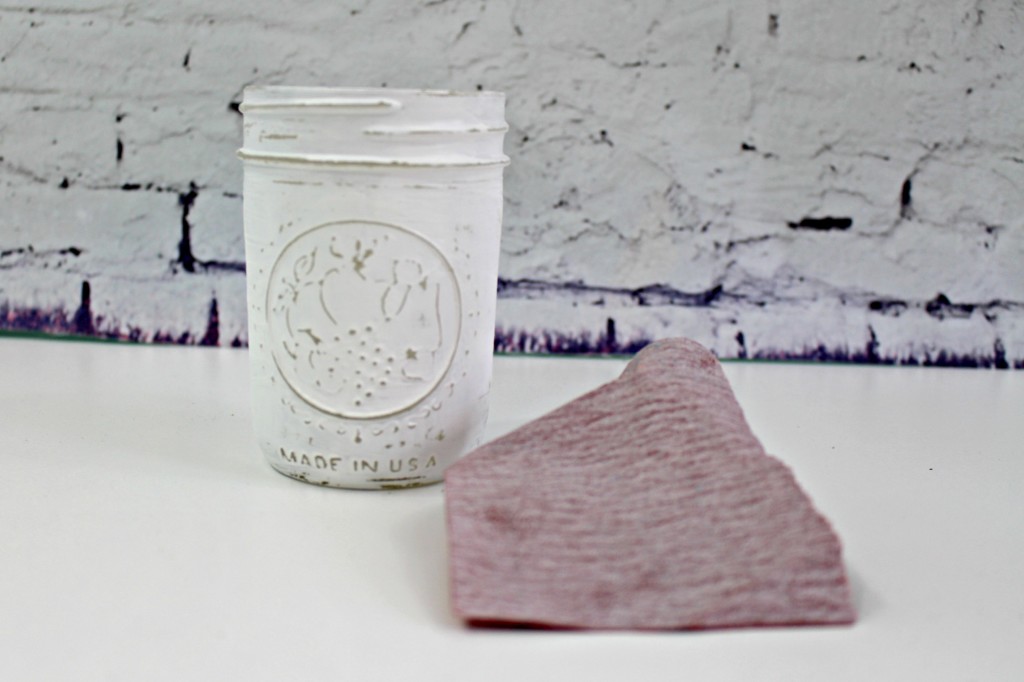 Step 3.) Put floral foam in the bottom of the
jar
(optional) or just add the artificial flowers. For real flowers add water.