Don't you just hate it when you are trying to find a great new recipe but you have to scroll through a blogger's 2 hour story to get it? I certainly do! That's why there is no back story and no rambling on in this recipe post. Just a super healthy and tasty recipe that I guarantee you will add it to your regular menu rotation.
Please enjoy this recipe for:
Spanish Shrimp with Rice
Serves: 4
Prep Time: 7 minutes
Cook Time: 15 minutes
INGREDIENTS:
4 Cloves of Garlic
1 TBSP of Olive Oil
1 TSP of Smoked Paprika
½ TSP of Cumin
½ TSP Chili powder
1/2 TSP of Salt
1 Lb of Shrimp ( buy fresh deveined)
1/2 Cup of Red Onion (chopped finely)
½ Cup of Red Pepper ( chopped finely )
½ Cup of Cherry Tomatoes ( sliced in half )
1 ½ Cups of Spanish Yellow Rice
1/2 TSP of Turmeric
2.5 Cups of Water
1 TBSP of Fresh Parsley
DIRECTIONS:
Add the shrimp, 1 TBSP of olive oil, paprika, cumin, chili powder,
garlic,  and salt to a bowl.
Toss your shrimp in the mixture.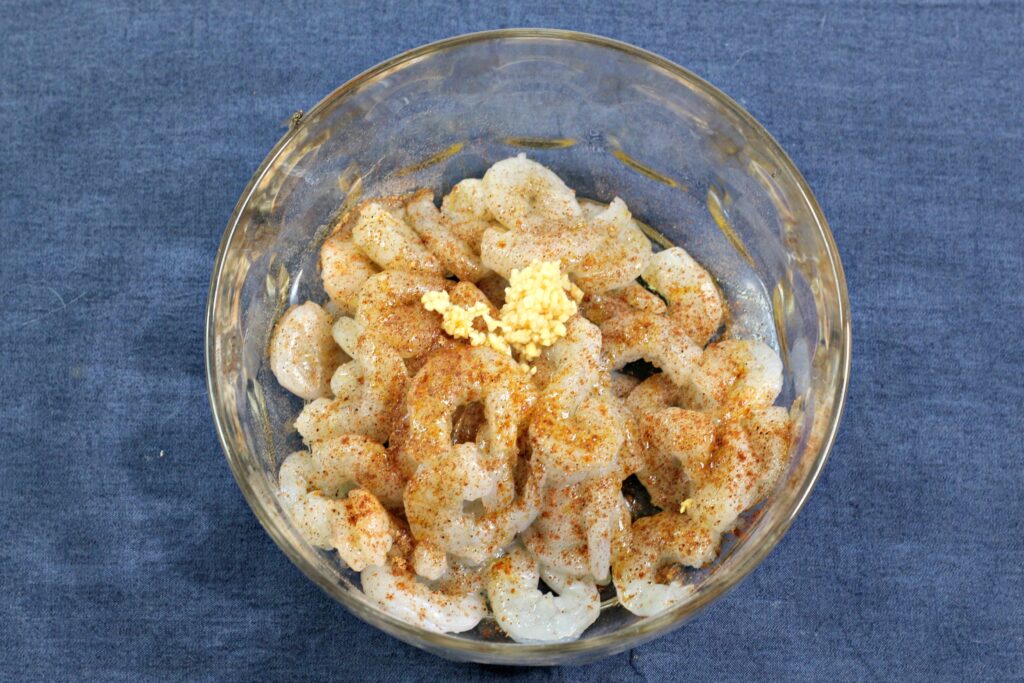 Line a baking tray with foil and evenly lay your shrimp on top.
Cover with plastic wrap and place in the fridge to marinate!
The longer the better!
On medium heat add 1 TBSP of olive oil to your saute pan.
Allow to get hot then add your onions, peppers,  cherry tomatoes, and
saute until soft (about 4 minutes).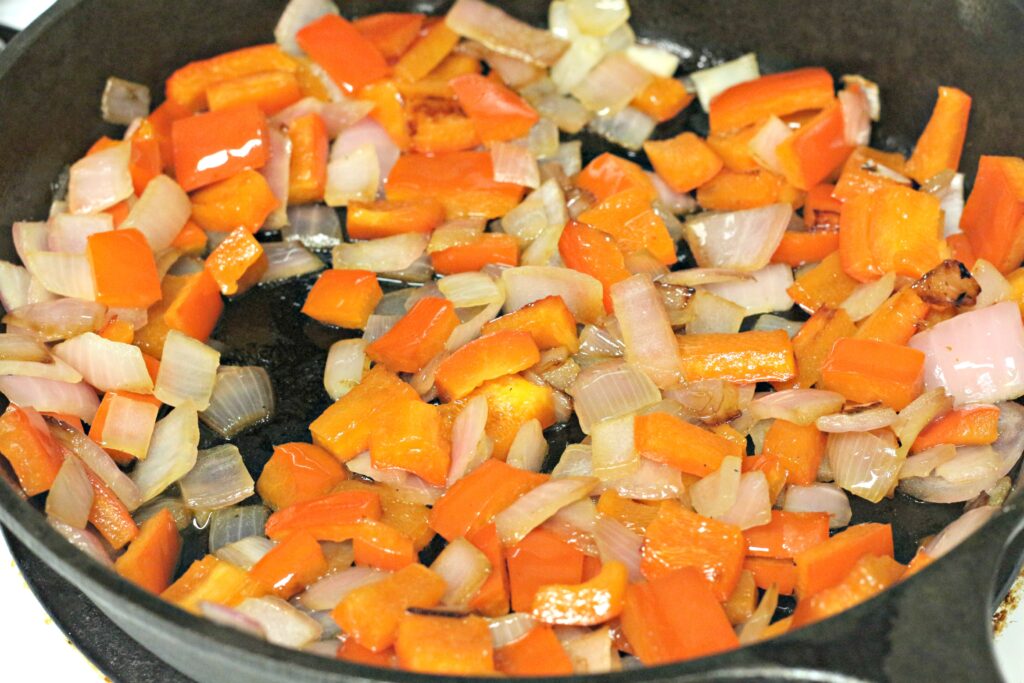 Add your shrimp and cook until the shrimp is no longer translucent,
about 4 minutes.
Remove your shrimp and set to the side.
Add in your rice,  and turmeric to the onion mixture.
Mix to combine, add the water, cover and reduce heat to a simmer.
Cook for 4 minutes then add back in the shrimp.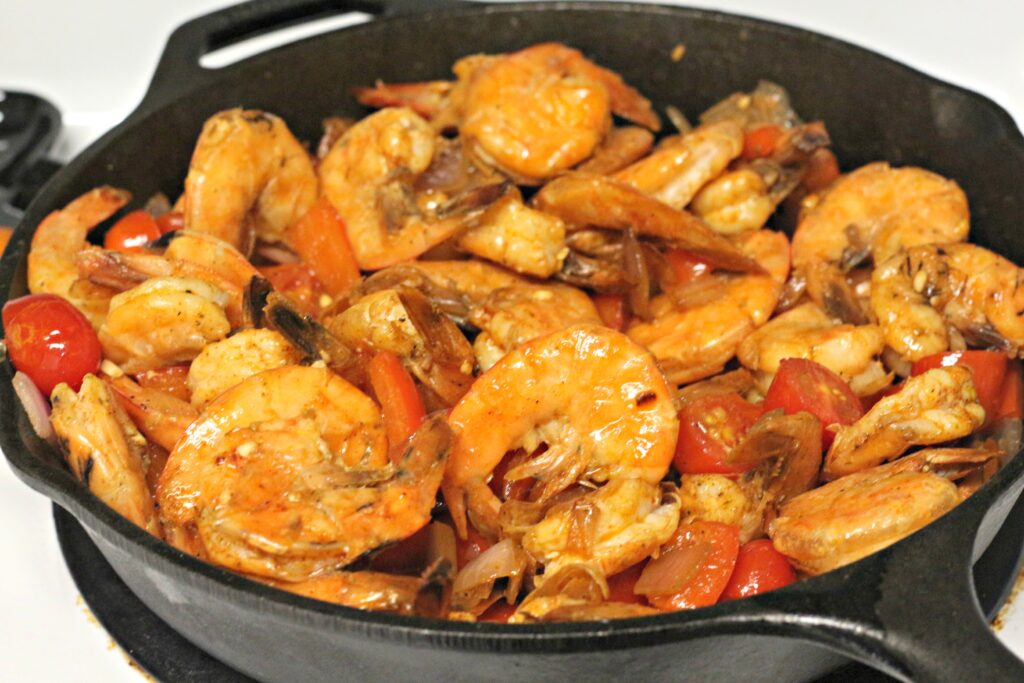 Continue to heat covered for another 2-3 minutes.
Add parsley as garnish.
Enjoy your delicious and healthy recipe!
Pin this recipe to save it for later. . .