This is a sponsored post for Deals Plus and contains affiliate links. I use and love and recommend Deals Plus for everyone! My opinions are my own.
I am a huge fan of Deals Plus because I do not like to pay full price for anything. When shopping online I always try to get + Free Shipping. I do a lot of deal shopping (as long as it is fast and easy of course) and I trust that deals plus is going to give me the most successful coupon codes and printable coupons available and without hassle. I can search anything at all from "Back-to-school" to "sharks" to "Free Shipping" and the best of the best will appear. The reason I am reminding you of this site, is because I was super excited to see that they have revamped the site and added a super cool and highly organizational feature!! Now we can make collections of our favorite coupon codes grouped together for the occasion or item. You should bookmark this site so you don't forget to use it every day.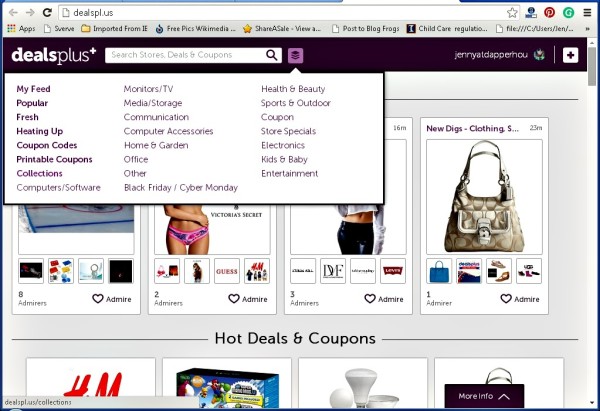 When I am looking for the best codes for coffee, clothing, kids lunch stuff and swimwear I can organize them in a collection and save them for later. Then, when I am ready to make my list and go shopping I can print them out.  Or, when I am ready to make my purchases online, I already have what I need right there on Deals Plus.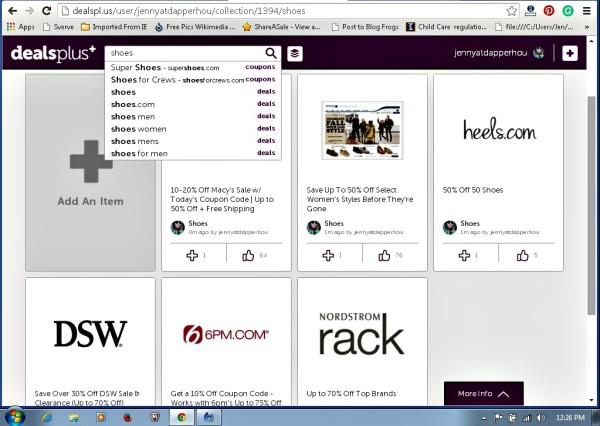 It is easy to use. Just click on the plus sign on the bottom left of any store or coupon that you want to save. A box will come up for you to enter the name of  your new collection or scroll to add it to a collection that you have already saved.
You are going to go bananas when you see how cool this Deals Plus site is! And while you are looking around on Deals Plus for yourself, take a look at the enormous success rate of the coupons and deal codes. Here are some for ebay. . .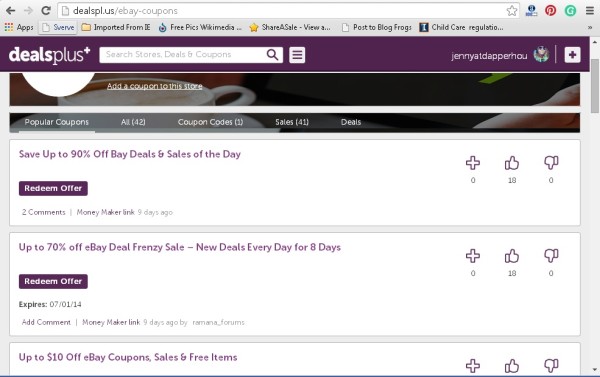 and some for computers and electronics. . .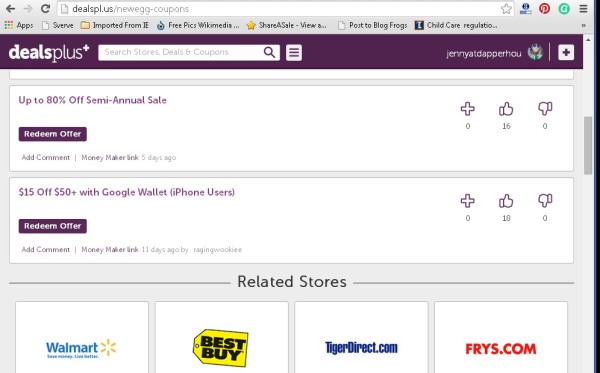 If you have an event coming up like a vacation, new baby or reception,  you are going to love grouping your savings into collections of cash saved at deals plus.
Go check it out and tell me what you think!
Try any of these popular stores:
Target    KOHLS   MACYS   ULTA   Walmart
and my favorite to get deals on already crazy good deals is  6pm