I believe that children learn through play and need to be in touch with nature. These philosophies led me to teach at a Reggio Emilia school. This activity is inspired by that and the fact that I love to play with fall leaves. It is also a great activity for ways to spend quality time with your child in 30 minutes or less! This is a children's nature activity where they assemble leaves to create a turkey. It can be done indoors our outside. If you would like to change this into a craft you can have the children  glue the leaves to a piece of paper as they assemble their turkey. If they are older kids a low heat glue gun would work. For younger kids white craft glue is best and you have to set them aside to dry overnight.
I suggest that parents or teachers collect their own leaves in order to demonstrate as the kids move through the project rather than physically helping the kids with their leaves.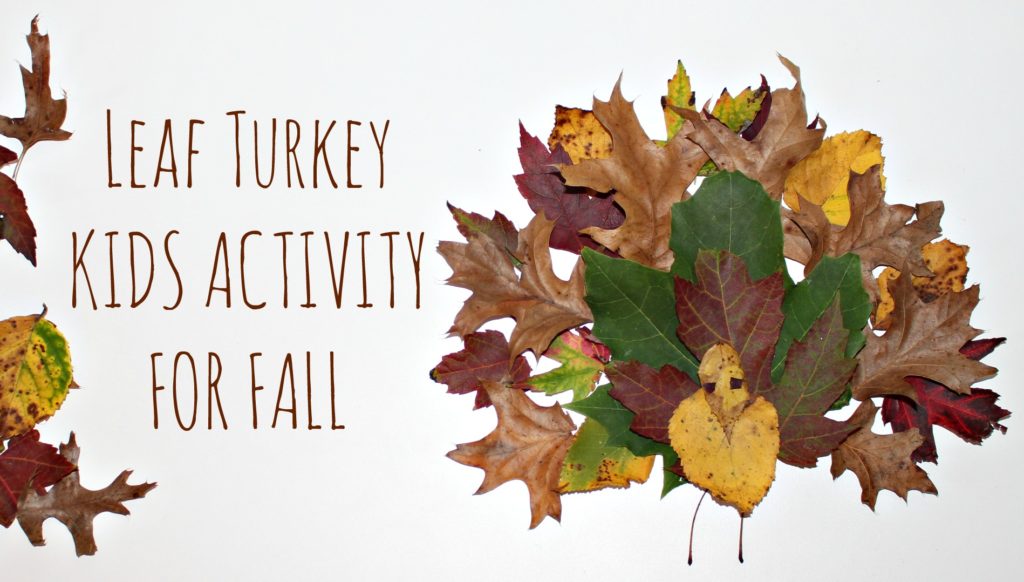 You will need:
fall leaves
sack to collect the leaves
(Optional – glue and heavy weight paper)
Instructions:
Step 1 – Take the kids out on a nature walk where they will search for and collect fall leaves. Remind them that they will need many different shapes, sizes and colors for their leaf turkey. Upon returning, lay out the leaves and sort them into groups of colors and kinds.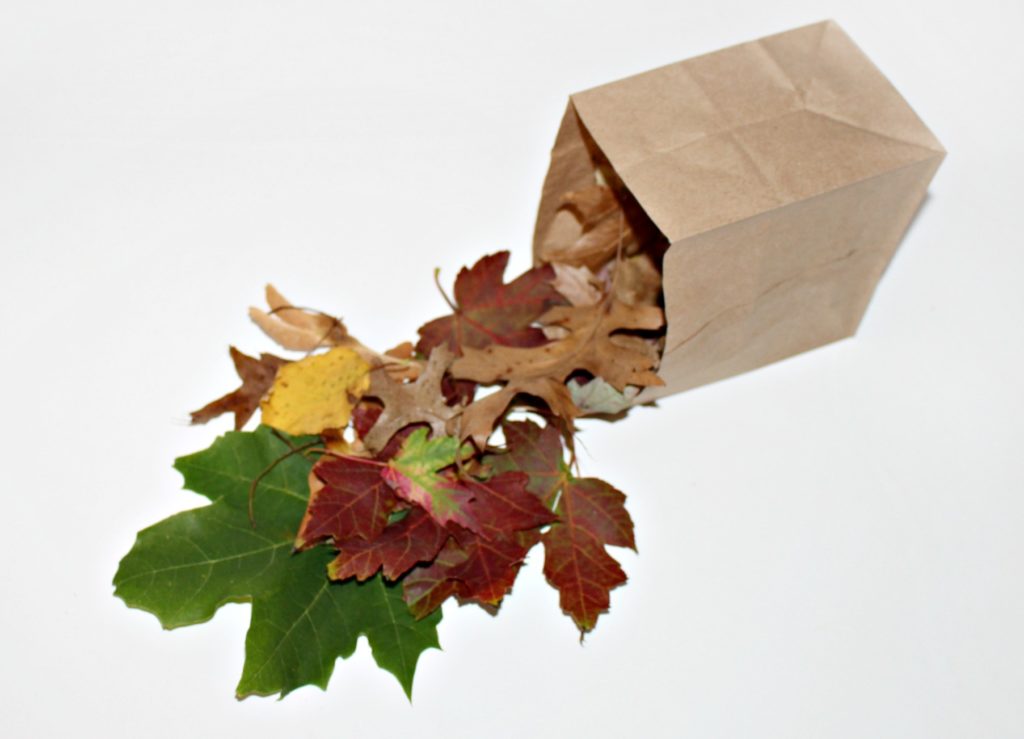 TIP: It is best for the parent or teacher to gather some extras for the kids.
Step 2 – Choose 2 of the largest leaves for the body and part of the tail. One should be bigger than the other (as shown)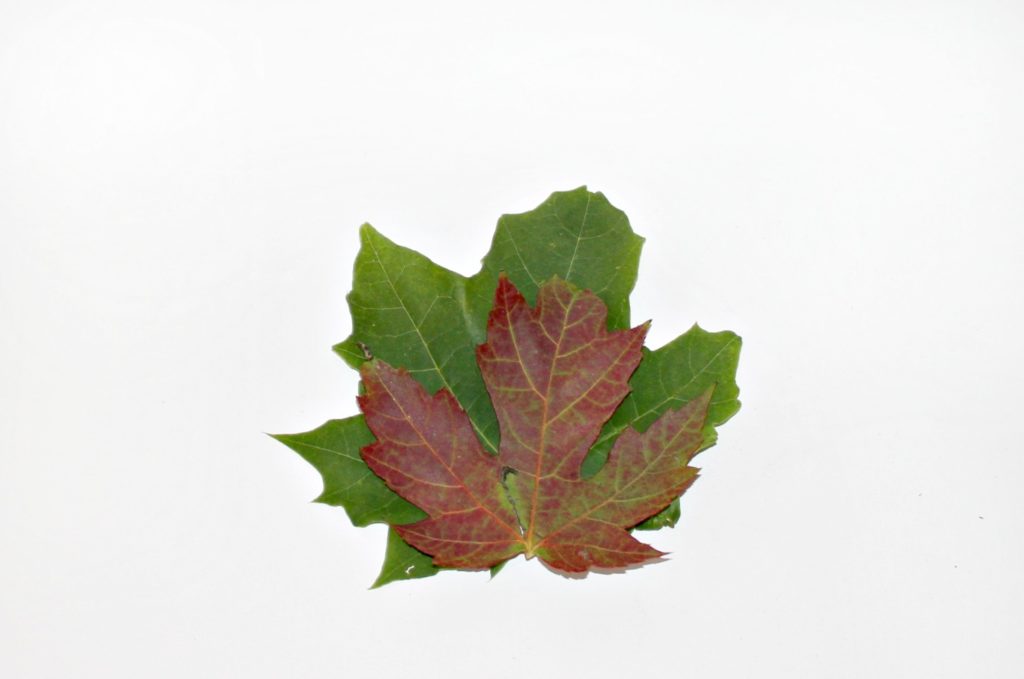 Step 3 – Add a leaf for the body and a smaller leaf for the head. (You can use small bits of leaf for eyes if desired.)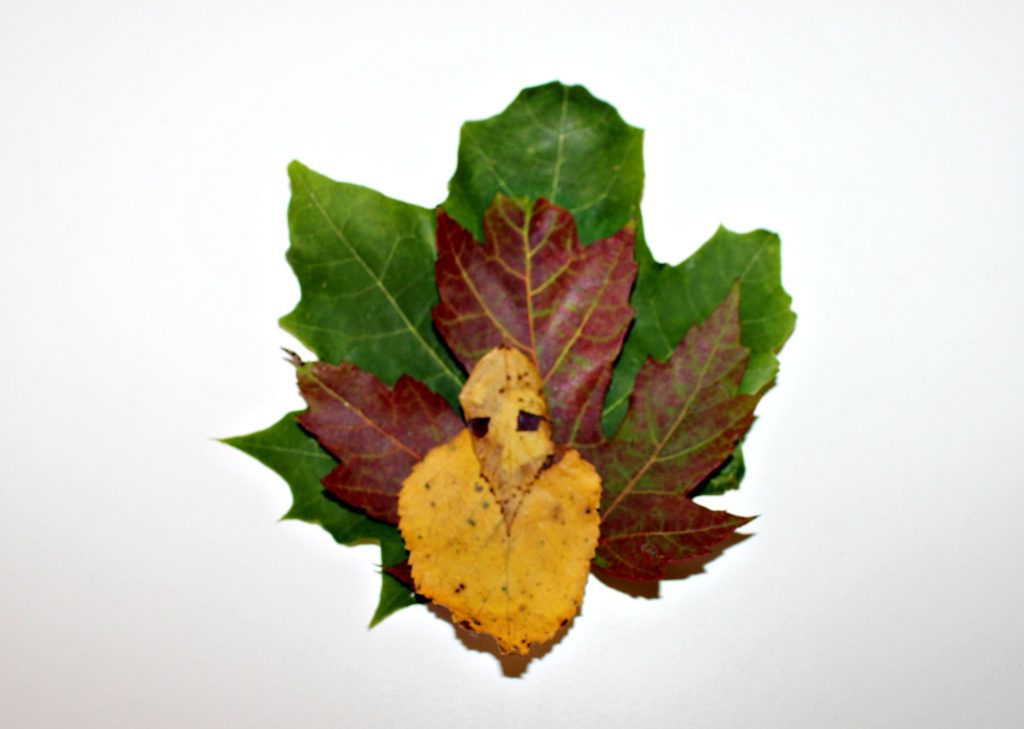 Step 4 – Add in a row of leaves as tail feathers in a semi-circle around the largest leaf.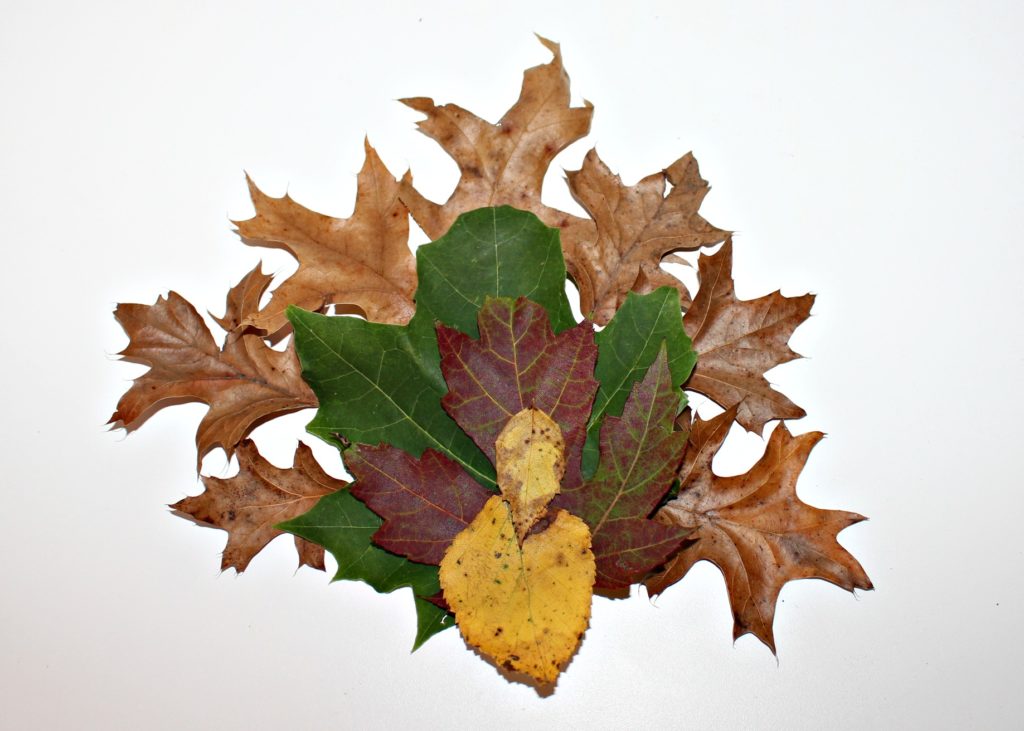 TIP: I have found that it works better if you trim the stems off of the leaves before assembling. Otherwise they get stuck with each other and cause the leaves to move out of place.
Step 5 – use more leaves to fill in the open spots until it is a full turkey tail.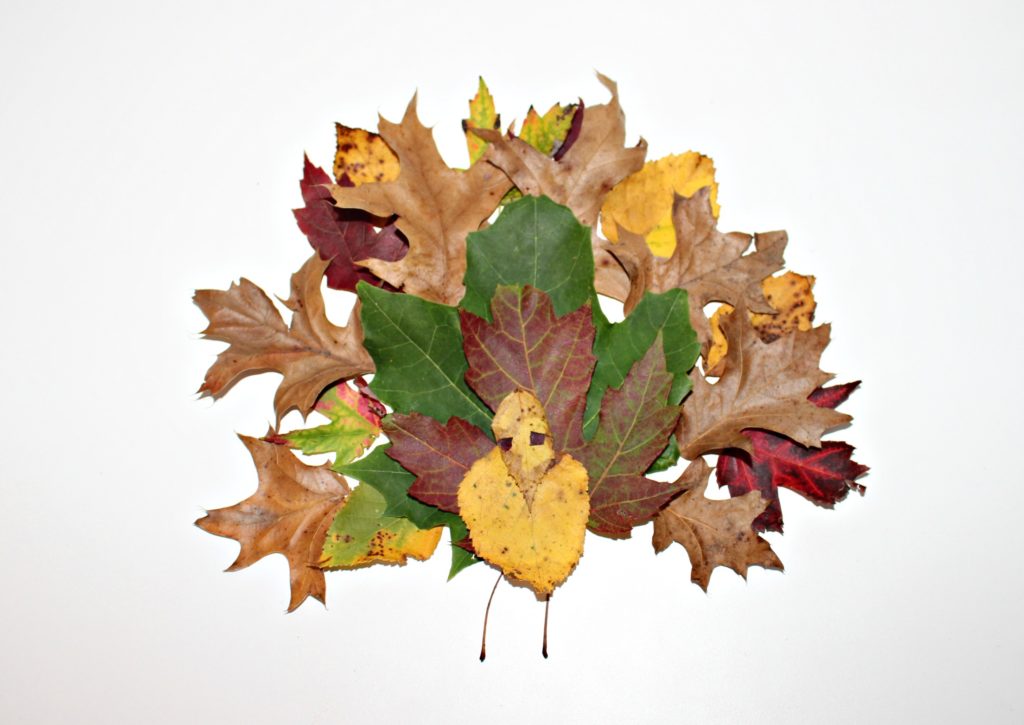 Step 6 – Take a pic of your leaf turkey!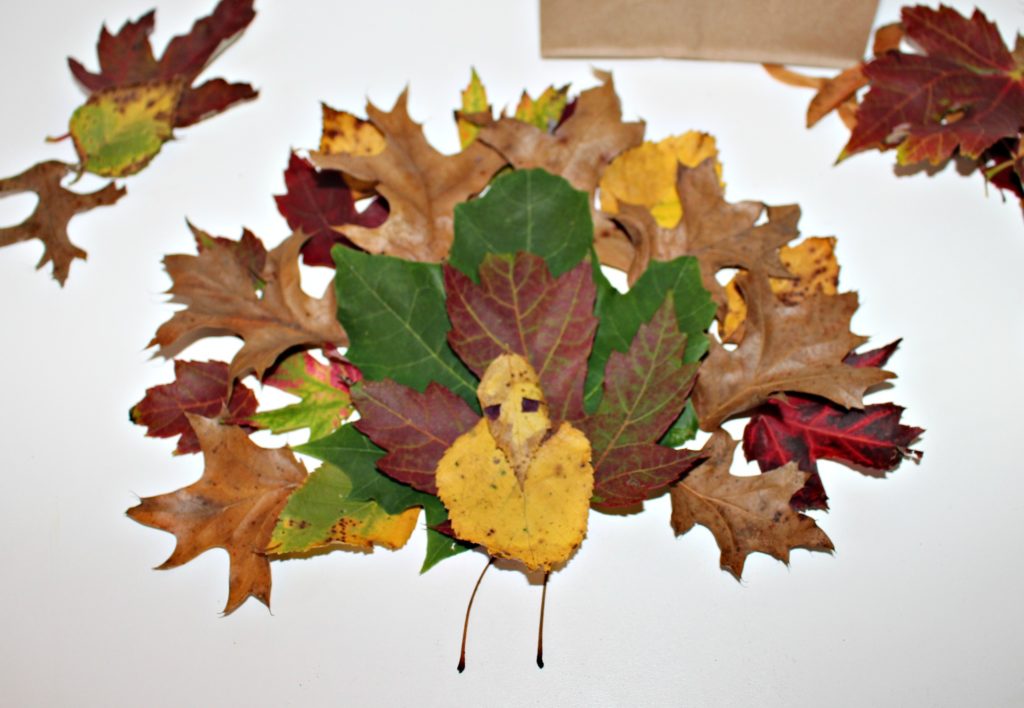 And there you have it! A fun fall activity for kids and adults.
Pin this for later. . .