Maggie Daley Park (across the street from Millennial Park) is a favorite place for families and children with so many fun things to do like a giant playground, climbing wall and mini golf! As an Illinois resident it is fun to go to City Mini Golf because of the pride we have for Chicago that is represented in the golf course. As a tourist it is really cool to experience the various attractions and landmarks that are unique to Chicago, miniaturized in the 18 holes of golf. The Willis Tower, Picasso from Daley Park and of course our sports teams are some of the highlights. (Go Cubs! Go Bulls!) If you are a resident of Chicago or Illinois this is definitely a great place to take out of town visitors.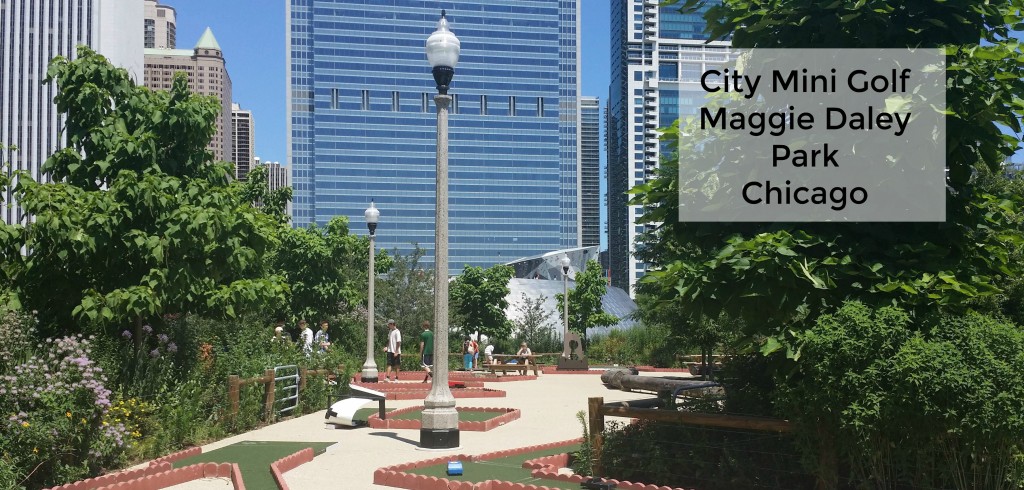 On this particular trip I am excited to say that I did win the round but I will admit that it was all luck and no skill. You don't need luck or skill to have a fun time playing a cool mini golf course, enjoying the Chicago city scenery and the incredible weather (excluding the heinous winter, of course). They are only open from May to October and are located at 337 East Randolf St. We pay general admission which is $10 but they have discounts for Military, Seniors and Educators (which I LOVE).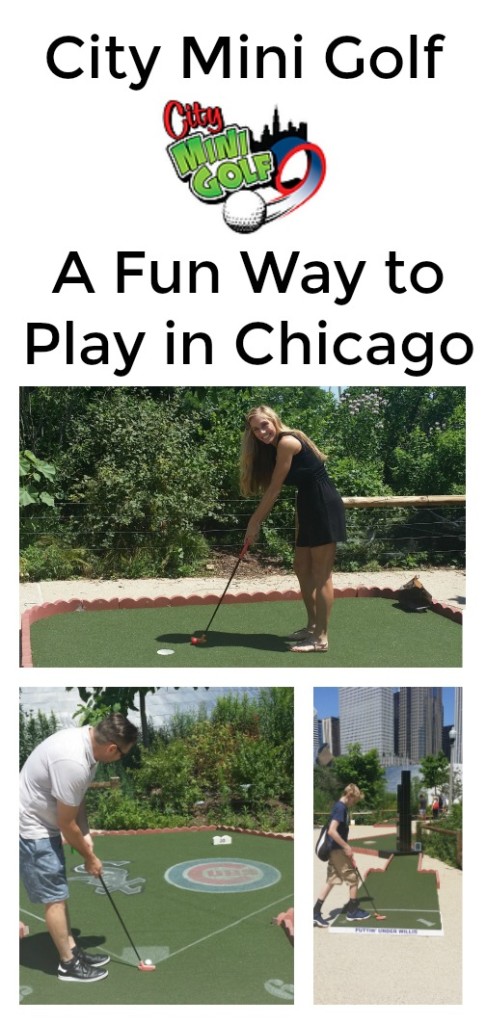 Depending on how many people are in front of you (and how good or bad they are at golfing) it could take anywhere from 30 minutes to an hour to play through.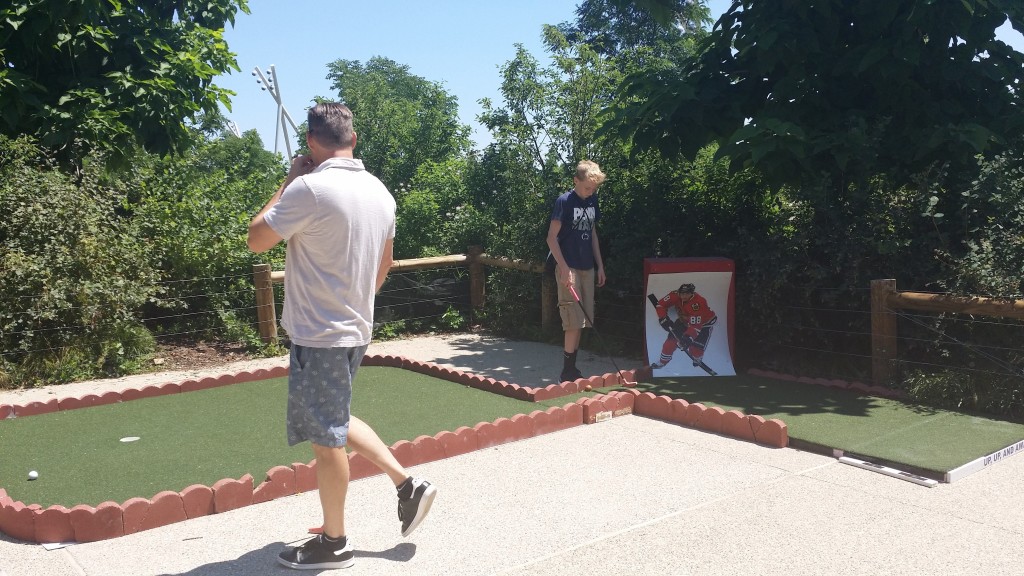 There are signs along the course to help guide you so that you know what you are supposed to do on each hole.
There are a few loops that are really challenging and we had to go into the "rough" to get our balls out quite a few times! This one is the most difficult in my opinion and takes a LOT of tries to get through! (Let me know if you make it in less than 5 tries!)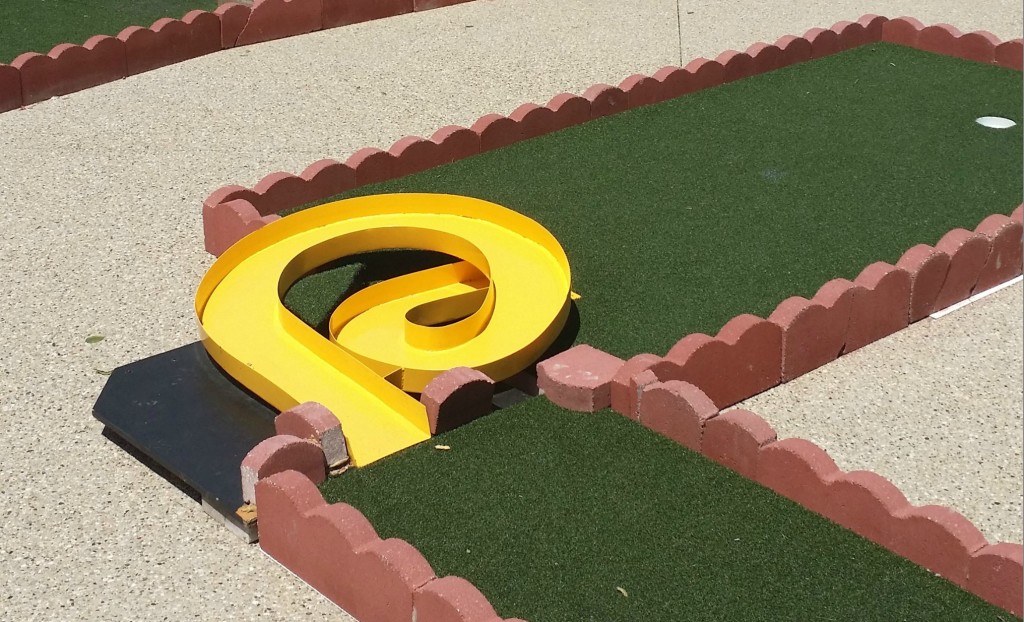 As I mentioned before I like that it is Chicago themed.
Here are some of the highlights:
Da' Bulls – This one is cool because you can try to make a basket with your golf ball!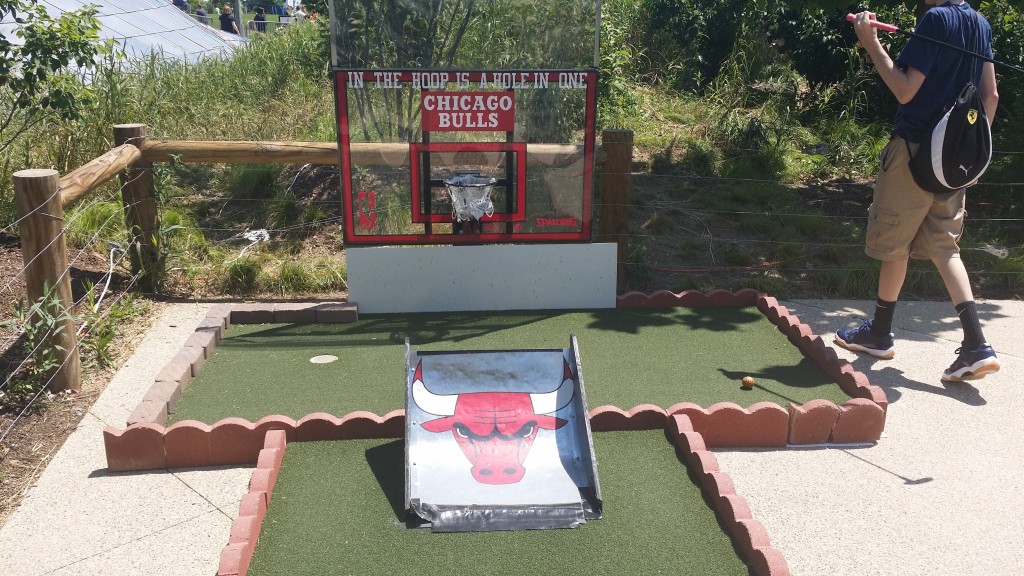 White Sox and Cubbies baseball diamond.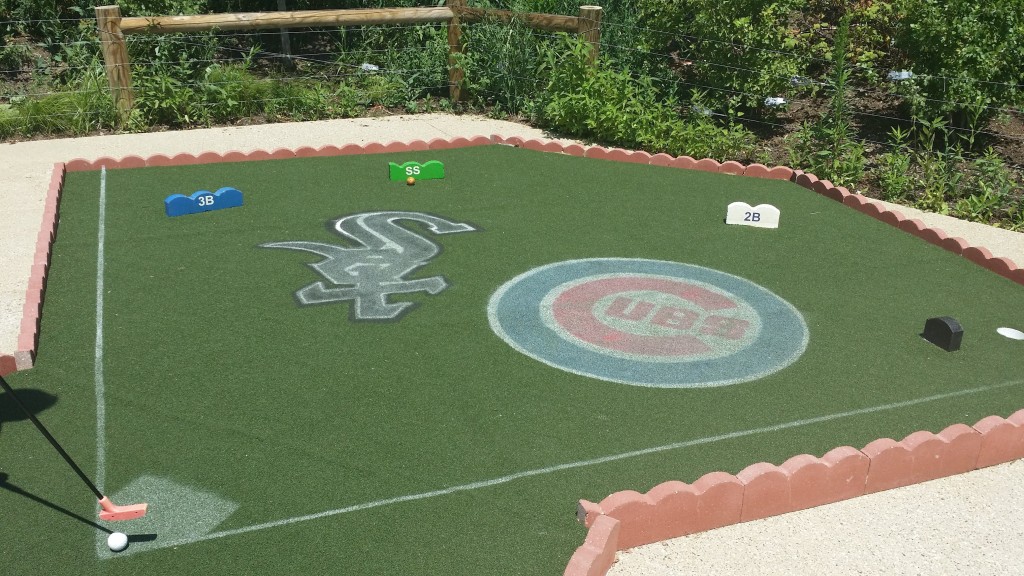 The Wells Bridge and CTA Trains that get everyone around the city.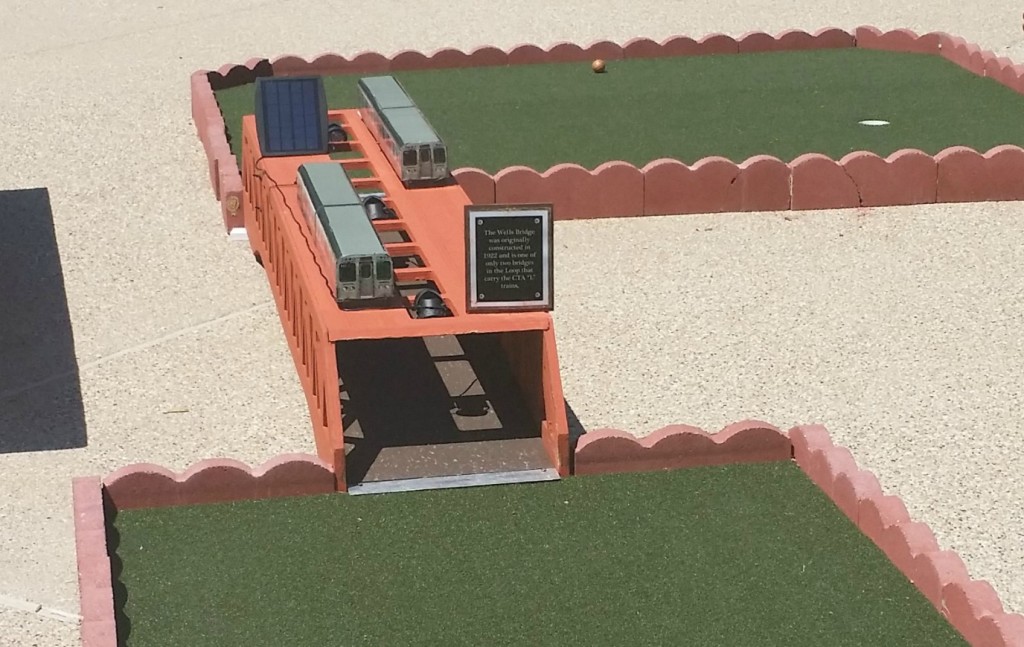 Willis Tower (formerly the Sears Tower) is a building with bragging rights. It is 108 stories high and has a ledge for tourists to walk out over the city suspended in air!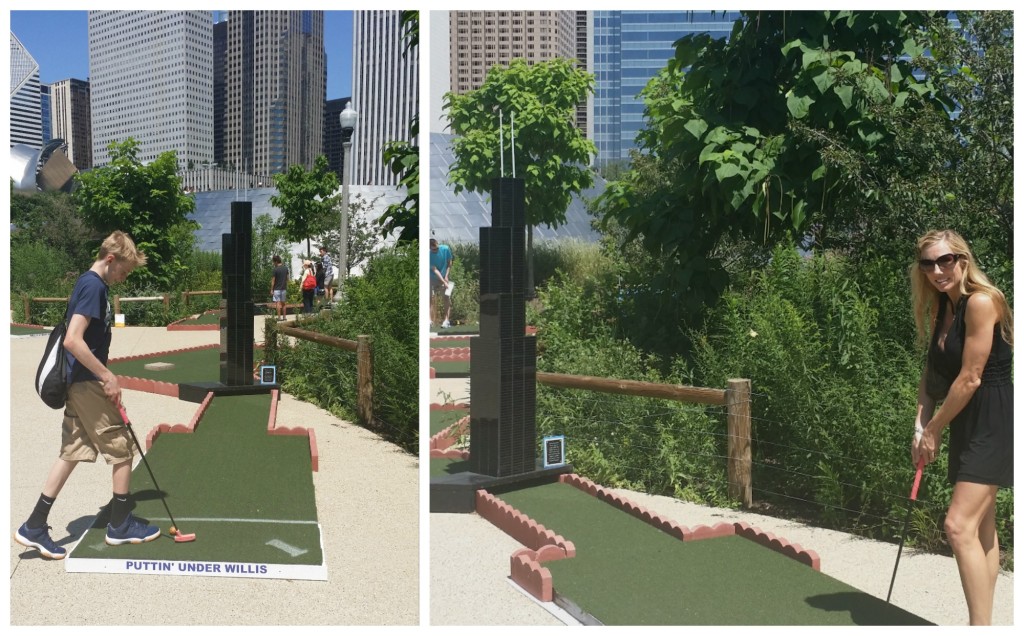 This Picasso statue is miniaturized here but the real one in Daley Plaza is 50 feet tall!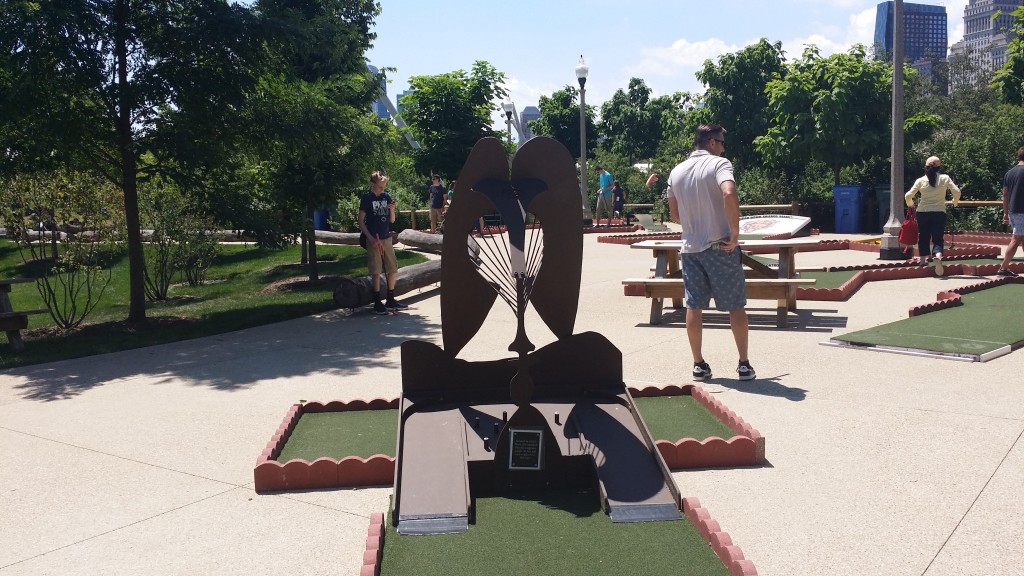 To see the rest of the course you will have to visit it for yourself!
(This is my winning red golf ball.)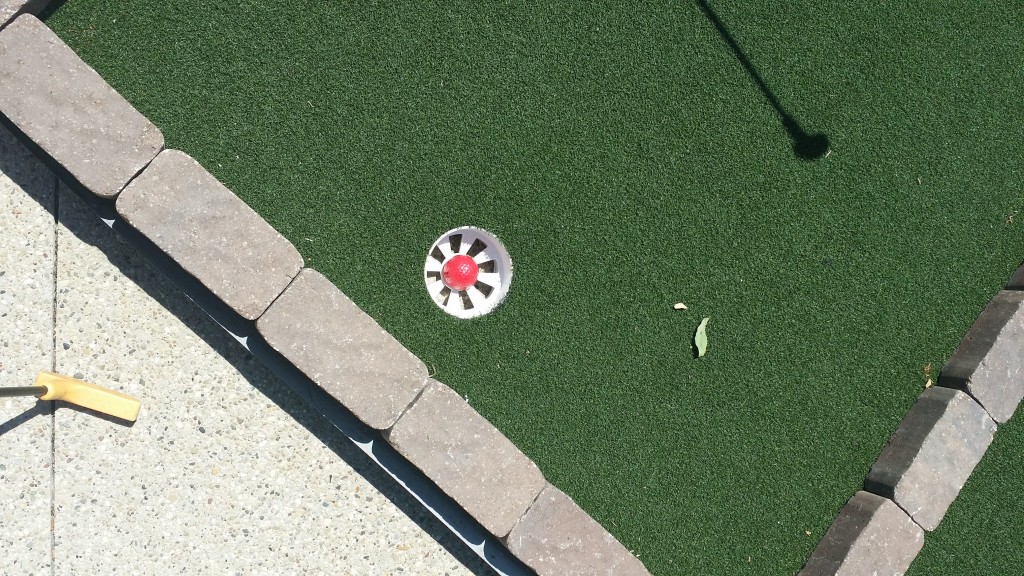 You will have lots of fun too!