Cold weather is here and so are warm comfort foods. These delicious cookies made from a secret recipe are best served warm from the oven with a tall class of milk.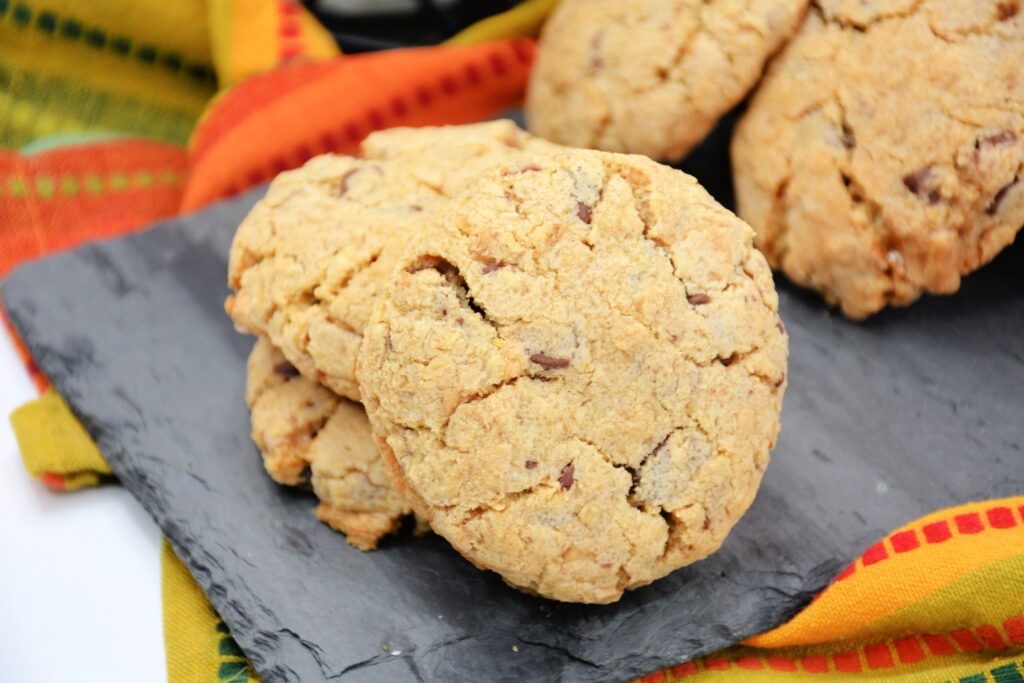 Secret Recipe Chocolate Chip Toffee Cookies 
Makes 16 2.5oz cookies
Ingredients
1 C unsalted sweet cream butter, softened
⅔ C light brown sugar
½ C sugar
2 large eggs
3 tsp pure vanilla extract
2 ¼ C old fashioned rolled oats
2 C flour
1 tsp ground cinnamon
1 tsp baking soda
½ tsp kosher salt
1 C semi sweet chocolate chips
1 C peanut butter chips
¾ C toffee bits
Directions
Preheat oven to 350 degrees and line two cookie sheets with parchment paper or silicone baking mat
Using a standing mixer, beat the butter, brown sugar, sugar, eggs, and vanilla until combined, fluffy and creamy
Using a large bowl, whisk the rolled oats, flour, baking soda, cinnamon, and salt
Gradually beat in the dry ingredients into the wet until a dough has formed
Fold in the chocolate chips, peanut butter chips, and toffee bits
Using a medium ice cream scooper and a weight scale, scoop some cookie dough onto the scale and make sure the cookie dough weighs 2.5 oz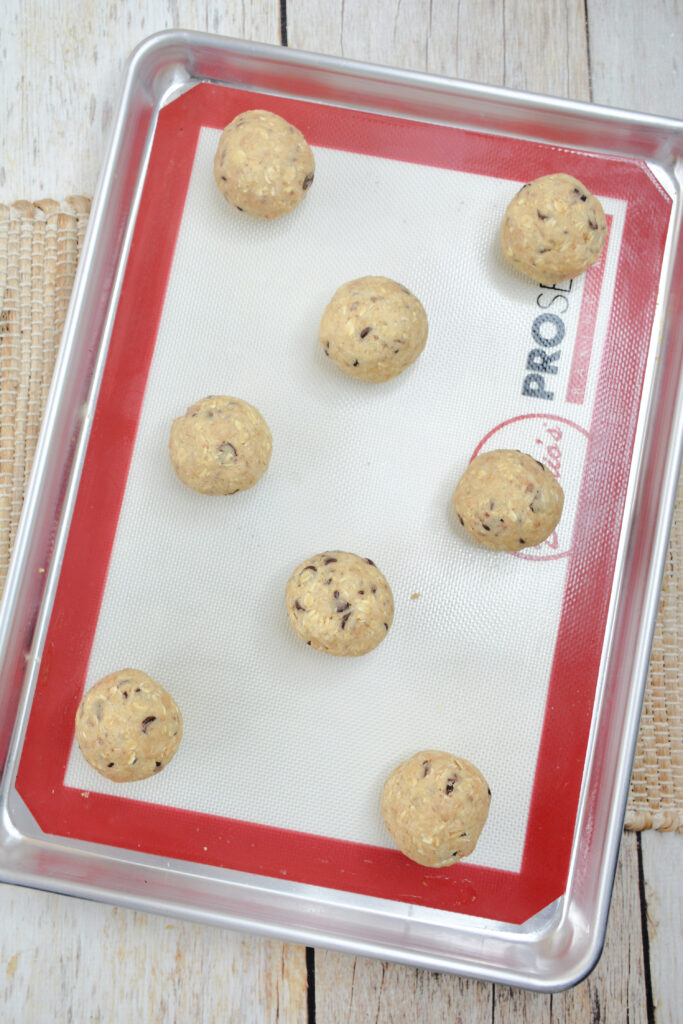 Roll the dough into a ball and place onto the cookie sheet
Gently press into a thick disk
Repeat with remaining cookie dough
Only bake 8 cookies at a time as they do spread a tad
Bake in the oven for 10-13 minutes or until a light golden brown on the bottom
Enjoy this secret recipe for chocolate chip toffee cookies.